Beginning today, oyster-lovers can join the Oyster Club at any Jax Fish House & Oyster Bar location to access fresh, sustainably-sourced oysters from both coasts to enjoy at home.
Members can order several different varieties by the dozen anytime they like —including east coast salty (like Wellfleet and Chesapeake), east coast sweet (like Hurricane Harbor and Alpine Bay), west coast rich (like Fanny Bay and Snow Creek) and west coast luxury (like Kumamoto and Nisqually Sweet). Varieties will vary by season and availability, with by-the-dozen pricing ranging from $22.75 to $42.45 per dozen, including cocktail sauce, horseradish sauce, mignonette and lemon.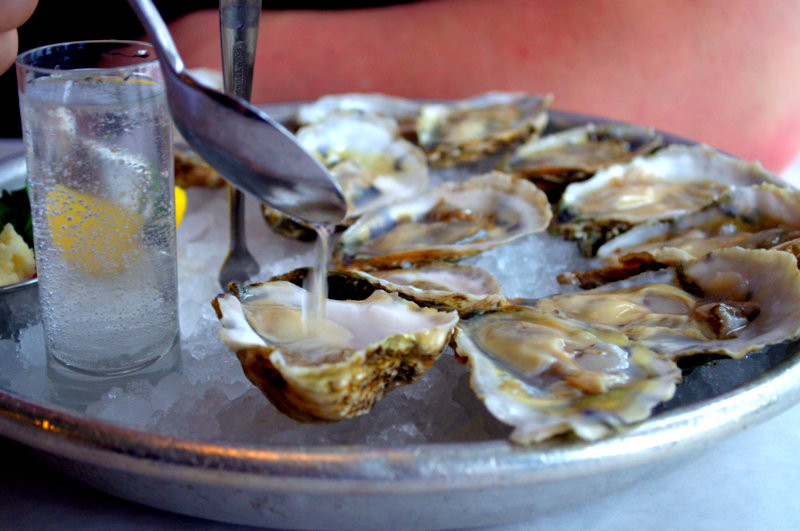 Memberships also include an educational element, with access to online guides for shucking, storing and cooking the oysters of your choice.
"The Oyster Club is something we have envisioned for a long time, wanting to make that freshness available to those who perhaps grew up shucking their own oysters, or have the culinary drive to learn," said Jax's Director of Operations Adam Reed. "We are happy to teach. This is one of the many ways we bring the coasts to Colorado."
Memberships are free for a limited time, and orders can be placed online and picked up at any Jax location. For more information, click here.
Photos courtesy of Jax's Fish House & Oyster Bar.