Just a couple of local Coloradoans being creative and doing what they love — a description that can help paint the picture of the beach rock, grunge vibin' band Slow Caves. Comprised of Jakob Mueller, Oliver Mueller, David Dugan and Jackson Lamperes, this quartet hails from Fort Collins but will be playing in Denver with DIIV at Summit Music Hall hosted by Red Bull Sound Select on Saturday, May 13 (tickets here).
Slow Caves has steadily been growing their fan base with smooth EPs like their 2017 release Desert Minded and constant playing at festivals like Westword Music Showcase and UMS. Later this summer, they will be heading off to New York to record and play some shows, too. Recently signed with Old Flame Records, the band has helped pick up the pace in the Colorado music scene. They have set a tone for gritty and memorable shows, and 303 Magazine was able to chat with Jakob Mueller before their Denver performance.
303 Magazine: What are the origins of Slow Caves — how did everyone come together?
Jakob Mueller: The band is made up of my brother, myself and our oldest friends from when we moved to Colorado. The drummer, Jackson, is the first friend I made on the first day of school. We just grew up playing in bands together but separately and were always into the same music. In 2014, we felt like we were at a point in our lives where we could take it more seriously. We all came together, Oliver had just moved back from L.A. so the timing was perfect and we felt like our maturity levels were ready (laughs). We were all on the same page.
303: You recently signed with Old Flame Records. How has it been working with a record company versus on your own?
JM: It's been so nice. First off, the owner of Old Flame Records is such a nice person and he genuinely cares about the artist he is working with. He has a lot of contacts and got us in touch with our booking agent and publicity — a lot of things seem easier, certain things we don't have to worry about. I think having all these great people working with allows us to spend more time on music and art — which sounds cliche but it's true. It feels good because you can trust these people, they care about your art. You trust they'll make the right decision and connect you with the right people.
303: What do you have upcoming in the music scene here?
JM: We recently played FoCo MX in Fort Collins then we have the DIIV show [at Summit Music Hall] on May 13, we still can't believe that's happening. Then, we have the Westword Music Festival and UMS, and we are playing Bohemian Nights in Fort Collins in August.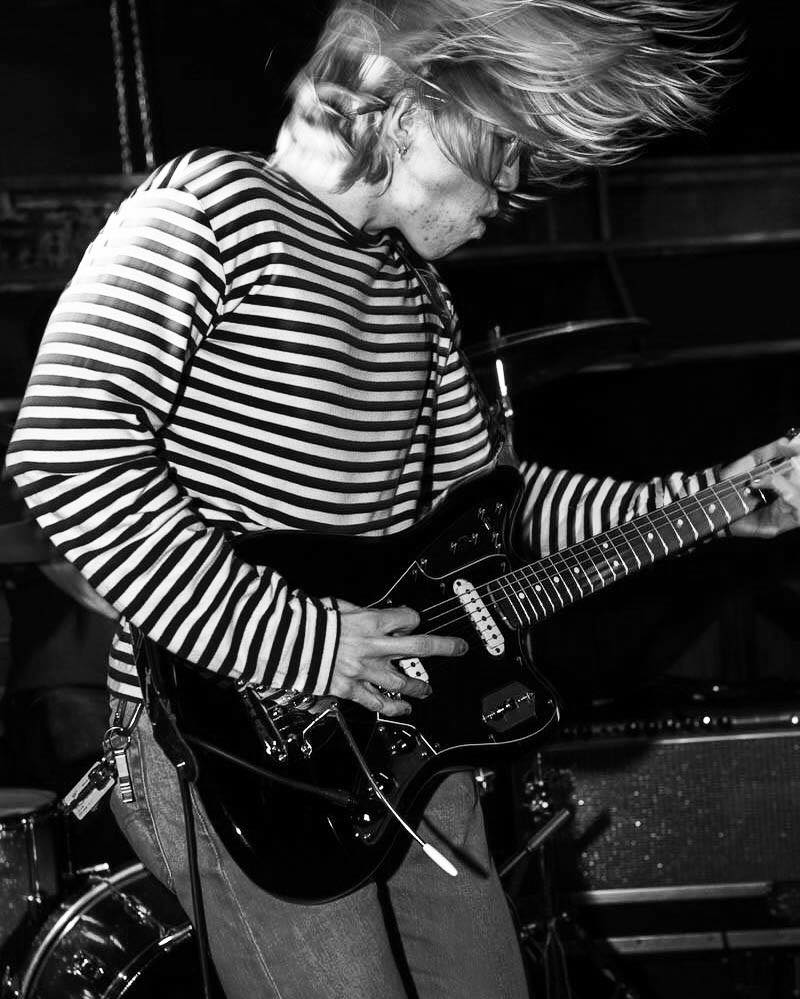 303: What do you like about playing at festivals?
JM: With festivals, people are really hungry and eager to find something new. You're more likely to get people who just wander through your show. One of the best parts about playing festivals is that we get to see all these great bands, and for free, that we wouldn't normally get to see. So we've seen the Growlers, Mac DeMarco — the list is huge. It's neat to see bands we love. But festivals also really treat you well.
303: I really don't know how to describe your vibe — it just has an inherent coolness. What's your taste and on your current playlist?
JM: On the band's vibe, I think Nirvana, the Strokes — these are some of the influences to [our band]. There's a band from England called In Heaven and they have a British approach to grunge that is in line with our most recent sound. But also Beach Boys, in terms of the more prospective side of things with arrangements. Currently, on my playlist, I'm listening to Tennis' new record, Oasis and The Smiths, too. Those probably all impact our music — Tennis specifically. The guitar playing is really influential, the warmth and melodic qualities of the guitar [come through].
303: What can crowds expect from a Slow Caves concert?
JM: They can expect loud music (laughs). Some songs feel very positive and poppy but others are darker, so it's dynamic emotionally and musically. It's a fun time.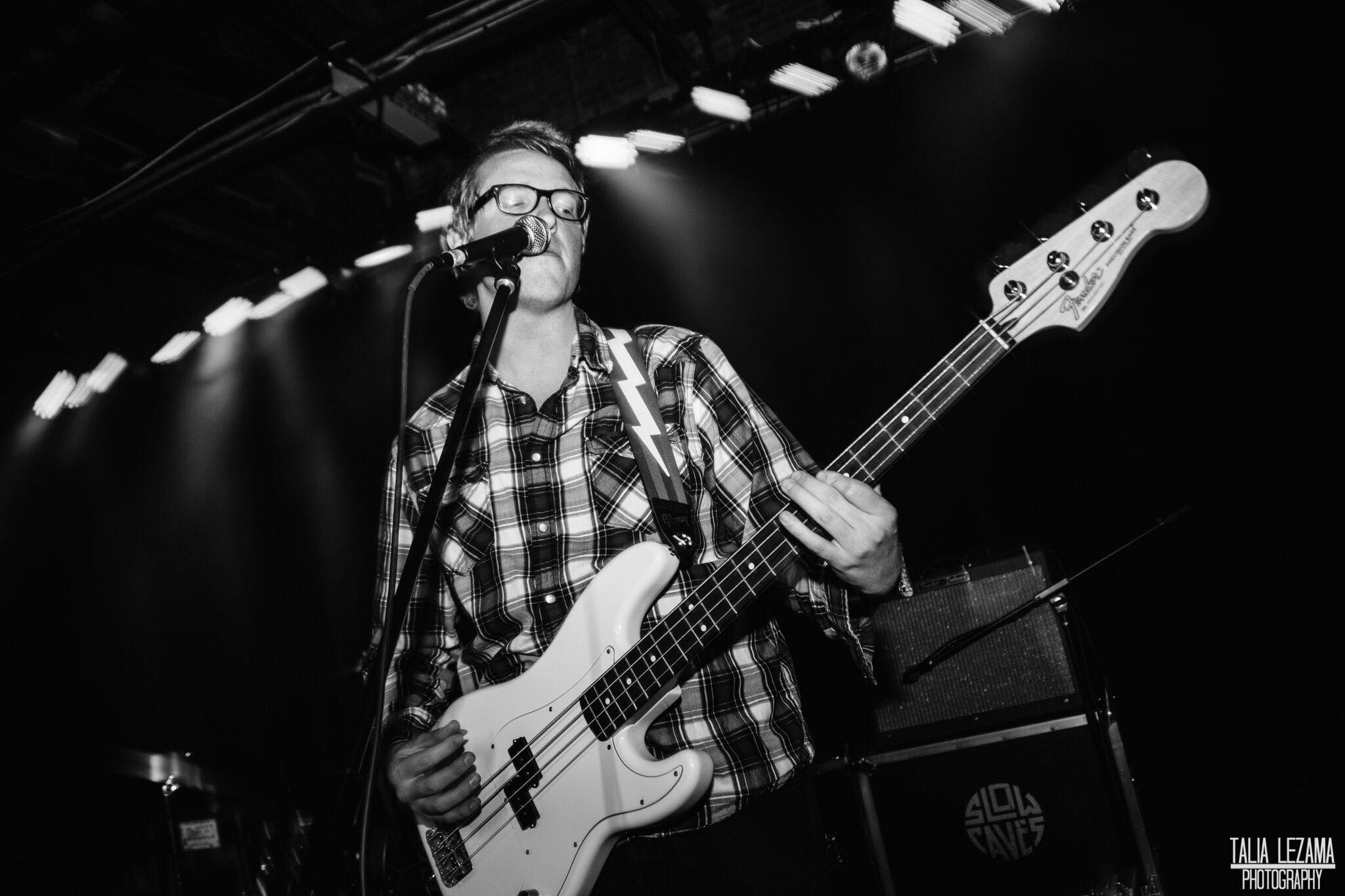 303: What do you like about the music scene in Colorado?
JM: There's a lot of great stuff — for one, a lot of great bands. It's cool playing with bands we respect. But the people who run the scene, they are so supportive. As a band, we've been nurtured, with lots of different organizations, all the venues. They are willing to give you chances. We've been given chances from national acts, and opportunities to help us grow. People are open to trying something new, in terms of a Colorado listener.
303: There are a ton of bands in the scene here. How do you keep your band's originality in this sea of music?
JM: That's a really good question. That's kind of tough. I think in order to keep it original, you have to be aware of what's going on. So you have to go see shows because you might end up sounding like someone else without knowing it. You have to make a decision — if you really like something, you have to make a decision. Well, do I want to be in that same vein or do I want to create something I like that's more original or different from that artist? It's important to change the way you write, even. That can help you from being stagnant. It's collaborative but approaching songs differently [can help].