If you mention the name Bonobo in Denver, someone is going to ask you, "When is he playing next?" Simon Green of Bonobo has been coming to Colorado pretty regularly throughout the years of the countless work he has produced. From Black Sands to North Borders to, now, Migration, his electronic music has grabbed hold of Denverites. And on May 12, he is hitting the Rocks with Nick Murphy (formerly known as Chet Faker) for the first time. Before his performance on Friday, this U.K.-based DJ was able to speak with 303 Magazine about his new album, the Denver music scene and his ability to translate electronica to live music.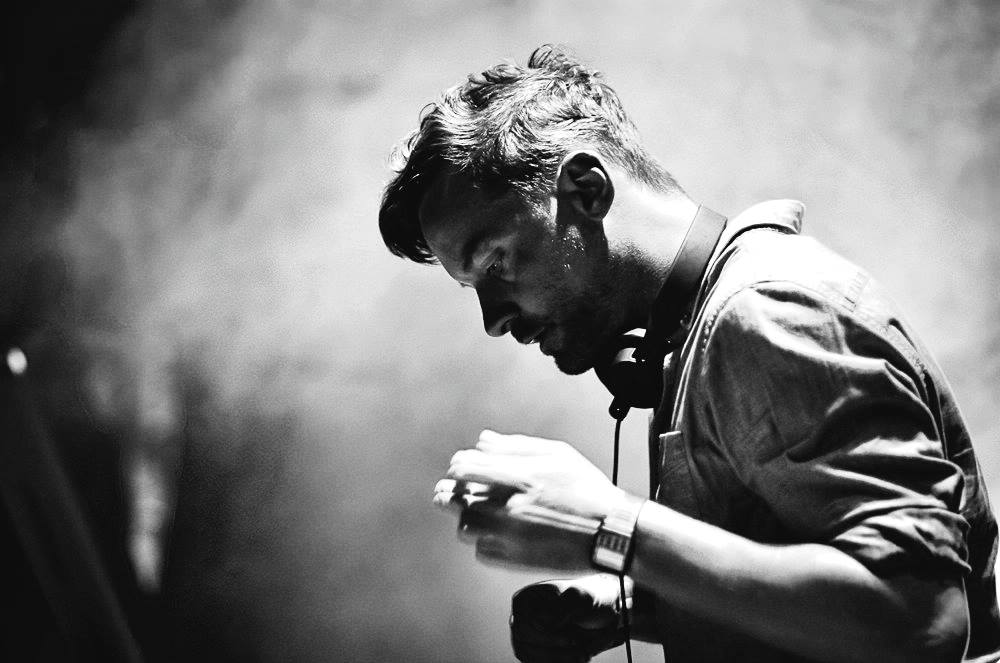 303 Magazine: How did you start the process of creating Migration?
Simon Green: I started the record on the back end of the last tour because I was on the tour bus working, as I was DJing and spending a year living in hotels and airports I was just sketching out ideas. I didn't really think it was going to end up being the new record but that was the starting point of it.
303: How do you migrate from solo DJ sets to performing with bands?
SG: I started out playing in bands when I was a teenager but then I got tired of it because I wasn't very good at diplomacy in bands so I ended up making my own music. I was also getting into the DJ scene. It came full circle after awhile, especially in the US because the music I was DJing was really translating to the audience. And I was going into these live music halls and DJing, which is really weird for me because I was used to playing in clubs in Europe. For that, I needed to put a live show together and I needed the music to work live and have instrumental parts to make it translate to a live band and that was in 2005 or '06 that I got some people together to play this music and it went from there.
303: What do you want audiences to find in your music?
SG: I don't put in anything to be interpreted, the music is the aesthetic — music is the subconscious really, isn't it? There's no manifesto that comes with each record, anyone can engage with it in their own way, I guess.
303: If you weren't creating music, what would you be creating?
SG: I'm really into architecture. The idea of space between — the spaces people build for themselves and the relationship between people and space — I think that's interesting. The way cities have developed over the years and how everything works.
303: That's cool you say the relationship between space and people because I feel Migration takes over space and travels throughout different places.
SG: Yeah exactly. The kind of influence people have on their own environment, and the internal, the environment has on them. That's all migration. That's the influence humans have on their cultures. They bring their culture to a place then informs that place and there's a movement of ideas and culture.
It's political as you want it to be, but for me, it's more about geography, it's more geographical than political. The idea of migration is more of a politicized theme at the moment because of the resistance to it. But it's more of an embrace of the movement of culture than anything.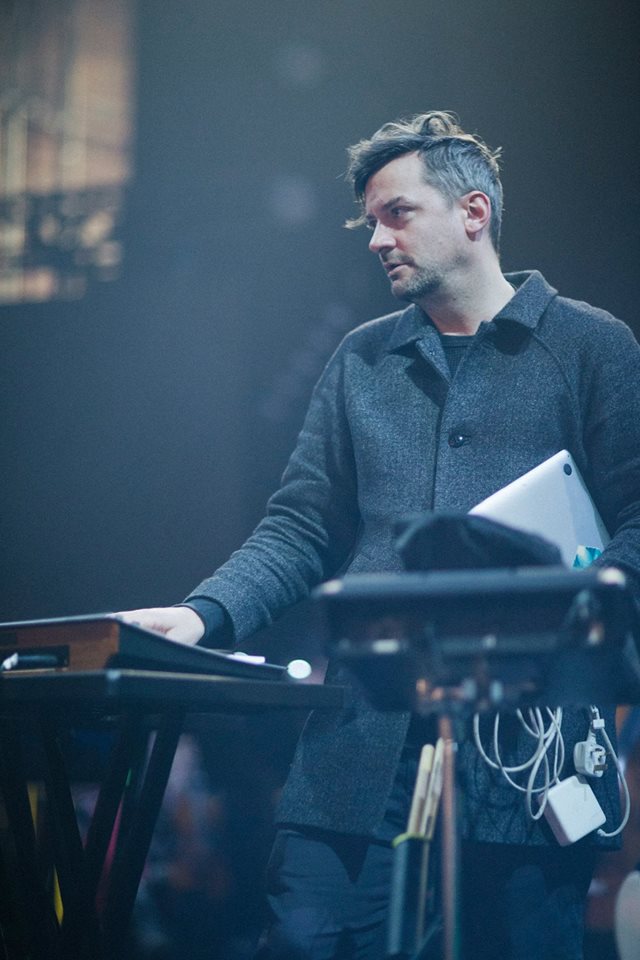 303: The name Simon Green is often hidden behind Bonobo. What are key differences between Simon Green and Bonobo?
SG: (Laughs) The differences, I don't know. I don't really put my persona out there too much for some reason or another. There are a lot of differences but I can't name any of them. I think a lot of people don't know that as well, I think people assume Bonobo is a band, and I'm just a bass player in it.
303: Where did you come up with the name Bonobo?
SG: Oh god, it's just you know…I needed to call myself more interesting. Nice ring about Bonobo at the time and I assumed it was a good fit.
303: What are you looking forward to about performing at Red Rocks?
SG: I've never been there — having years been told about it, I know what it looks like, what the layout is, but for one reason or another I've never made it there, so this is going to be the first time and [I'm] headlining a show which is really special.
There's always been a great relationship with Denver and Colorado, and when you play Colorado, everything leads towards playing Red Rocks and all the years of playing Denver have paid off, I guess.
303: What do you like about performing in Denver?
SG: There's no pretense in Colorado. You find yourself in a big, major metropolitan area and the people are a little held back but that doesn't happen in Denver. There's a healthy music community, which I didn't know about until I started touring in Colorado…it always feels very welcoming and always one of the highlights of coming to Colorado.
303: Can you tell us the story behind one of your songs on Migration? 
SG: Yeah, Migration itself is something I started because it is an algorithm, the idea was I had all these loopy sounds and I created an algorithm so they wouldn't be so randomly generated.
The software is improvising, and I had a pianist, John Hopkins, so it was the idea of a machine and pianist improvising together, and that was kind of the framework of that track.
303: Perhaps the beauty of electronica is the ability to collaborate with other artists, like Rhye, Nick Murphy and Erykah Badu. Why do you like collaborating?
SG: It goes well with vocalists, it brings an extra element. It's something I can't do, I'm not a vocalist. I think the best collaborations come when each person is bringing something unique that the other person can't do. I've never been a fan of producers who are very similar work together because they are doing the same thing. But techno artists collaborating with an orchestra — that is two things neither one can do. On a smaller scale, collaborating with vocalists is that to a degree. It brings something for each one to really stretch out on.
303: Why do you think your fans connect so strongly with your music?
SG: It moves with what I'm feeling. Whatever I'm listening to, I try to reflect it. I think for me, it's very therapeutic, making music. I make it a very human thing, maybe that's why it connects with people because it's so personal to me. It's a human experience.
303: Where's a place you find inspiration?
SG: It's kind of everywhere really, I often find it in the strangest places. Like 7 a.m. in an airport and I haven't slept with the Club still ringing in my ears from night before…it really happens anywhere.