On May 2 PJ Harvey doused Denver in a sense of impending doom. Between the gloom of the set and the decor at the Fillmore, I felt like a bucket of pig's blood was going to spill over Harvey's head at any moment. Nonetheless, the diverse audience occupying the Fillmore last night witnessed an incredible hour and a half performance from the '90s alt-rockstar.
Though Harvey peaked in the '90s, she's still steadily releasing great music. The UK art-lover released her ninth solo studio album in 2016, The Hope Six Demolition Project. Anyone who may have missed the album's release was assuredly caught off guard last night as Harvey played it nearly in its entirety. She didn't neglect the old stuff though, still mixing in hits like "Down By the Water" and "50 Ft Queenie."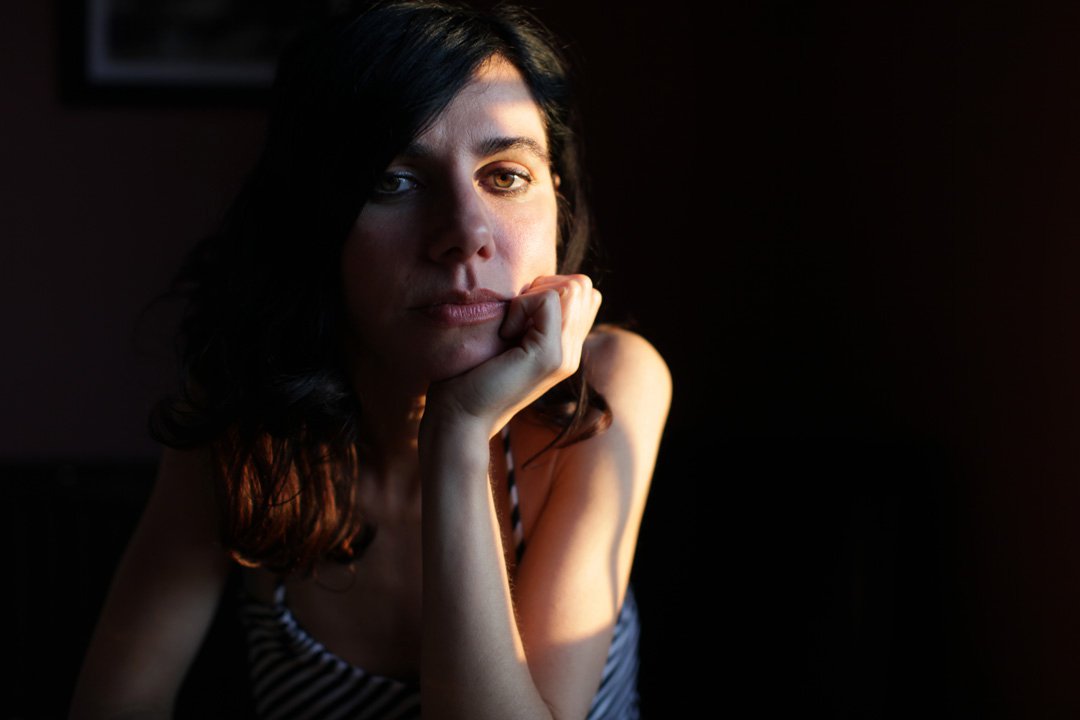 The show began at 8:45 p.m. and went straight into Harvey's headlining set. That's right – there were no openers. What Harvey did bring along were her nine band members. The stage was crowded with a variety of instruments including tenor and baritone saxophones, an assortment of drums, a violin, an alto sax clarinet, maracas and tambourines. Instruments were constantly being rotated and some of the same group were often played alongside one another including multiple guitars, brass and drums. This method of layering instruments on top of one another, whether to play the same note or harmonizing with something different, gave the live performance added depth and volume.
Band members had moments to shine with a few solos spread throughout. However, one performer that did not have a solo was Harvey herself. Though her vocals were accentuated throughout the performance she never took the spotlight with an instrument. Sure, she played her alto-sax, we'd be pissed if she didn't. But she only used it to harmonize with the band, often stepping backward and blending in with them. In a way, I respect the modesty, but we never had the chance to catch Harvey kill an instrumental solo. She also never addressed the crowd. There was one moment where Harvey stepped away from the music to introduce her band, but that was all. I guess when an artist truly "says it all" in their music there's not much leftover. But with the political charge and liberal-fuel in her lyrics, I expected some quotes on Trump, refugees, big pharma – anything.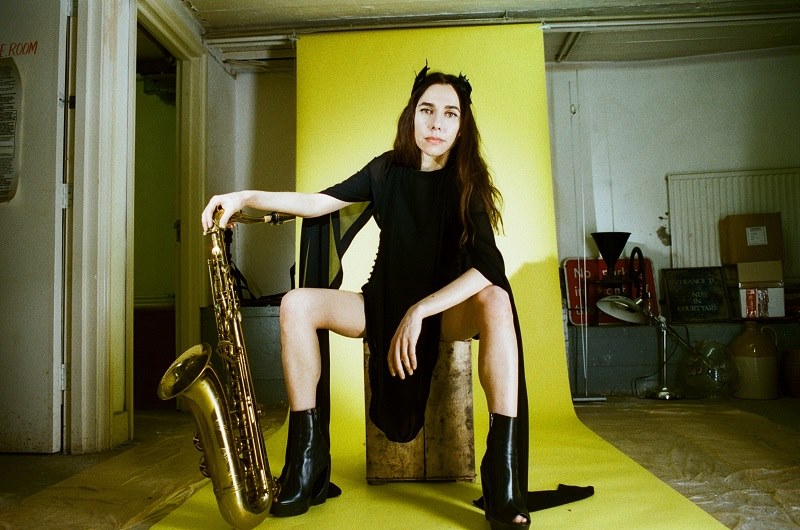 Regardless, her voice was practically flawless, never missing a note and making it all look effortless in the process. Her male band members chanted lyrics alongside her throughout in anthemic harmonies. Chants like, "This is how the world will end" and, "They're gonna put a Wal-Mart here" entranced the audience into a world of Harvey's political undertones. Harvey's movements and gestures were theatrical and entertaining, often swaying with the sounds or incorporating tribal-esque dance movements. In addition to gestures and movements, her wardrobe was theatrical as well. Harvey wore a feathered head dress and Robin Hood resounding attire that included tall boots and a wavy gray dress fastened with a belt around the waste.
Arguably the highlight of the set was when "The Wheel" and "Ministry of Social Affairs" played back-to-back. The band brought out all the brass and in "The Wheel" they extended the high energy intro for a solid minute. With the majority of the set being from The Ministry of Social Affairs, including the two just mentioned, "50 Ft Queenie" was a refreshing rocker that amped up the crowd in another highlight from the performance.
Harvey's setlist tallied up to an impressive total of 20 songs. Other than The Ministry of Social Affairs, her performance included "Let England Shake," "The Words That Maketh Murder," "When Under Eather" and "To Bring You My Love." She ended the set with "River Anacostia." But after Harvey took a bow at the foot of the stage with her band, the crowd roared and stomped their feet relentlessly anticipating an encore. After quite some time – enough to wonder if an encore was going to happen at all – they returned to the stage for "Highway 61" and "The Last Living Rose."
Dark and depressing, experimental and heavy, it was hard to take your eyes off of this performance. Ambiance aside, all of the performers were top-notch from Harvey to her band members. With the many years of experience Harvey has, what else would you expect?