National Bagel Day is debatably the hole-iest day of the year, and it's also one of the most delicious. And while Denver may not be the bagel capital of the United States, it sure puts up a fight with some bakeries around town. If you're going to celebrate today, make sure to grab one of these four mouth-watering bagels.
Moe's Broadway Bagels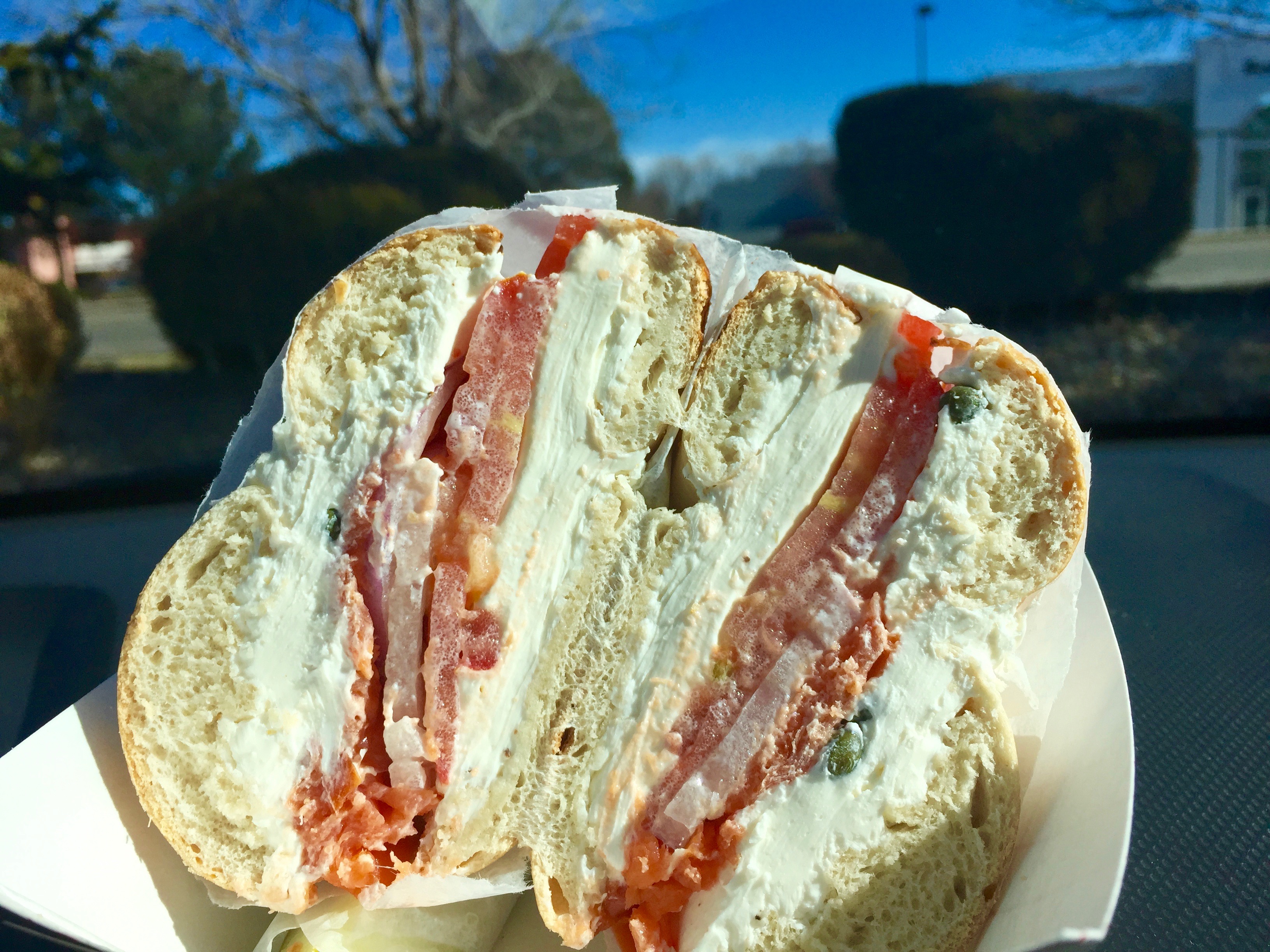 Location: 550 Grant St, Denver, open from 5 a.m. until 4 p.m.
It was quite the surprise to find out that Moe's was not a national franchise – but a local bakery. The name is essentially a household one in the metro area, and that's definitely for a reason. Moe's is the epitome of a great grab-and-go breakfast, whether you're looking to eat outside in the (abnormally warm) February weather or grab a quick bite on your way to work. One of the many favorites at Moe's is the New Yorker ($7.95). Coined after the city that loves their lox bagels, this bagel sandwich is topped with lox, capers, cream cheese, onions and egg, it makes the perfect go-to for either breakfast or lunch.
Rosenberg's Bagels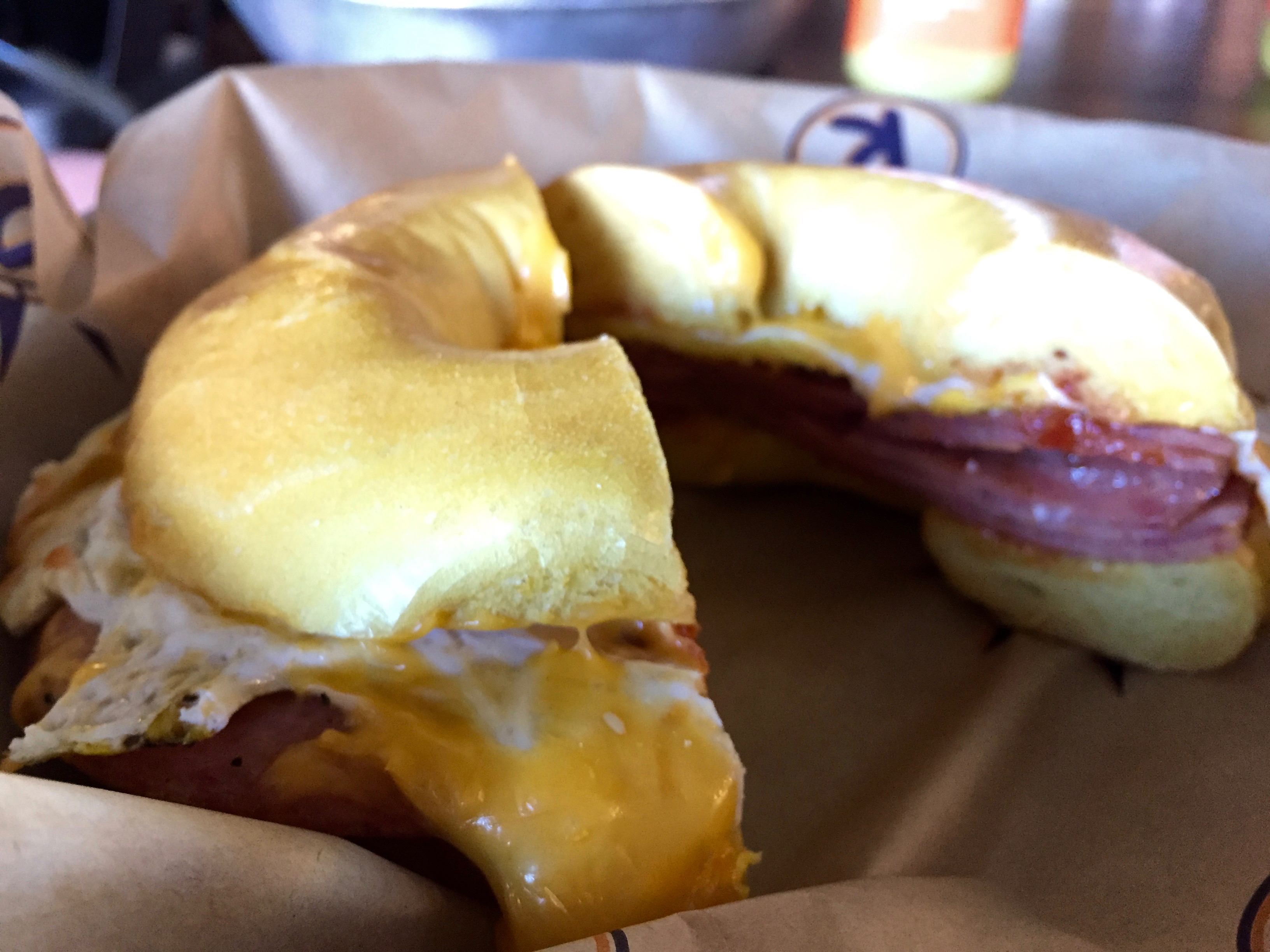 Location: 725 E 26th Ave, Denver, open from 6 a.m. until 3 p.m. Tuesday through Sunday
For any Denverite that has not been to Rosenberg's, I have one word for you: go. Having lived in New York City for a short jaunt, I know how hard it is to find genuine east coast-style food in Colorado. Rosenberg's is by far the closest comparison and their bagels are no exception. One of the delicatessens most loved bagel sandwiches is one by the name of the Jersey boy ($9.50). This comes with an egg bagel topped with double Taylor ham, fried egg, American cheese, salt, pepper, and ketchup. This bagel serves as a delicious hangover cure, as it is full of savory satisfaction.
Breakfast Caprese – Dudleroy's Bagels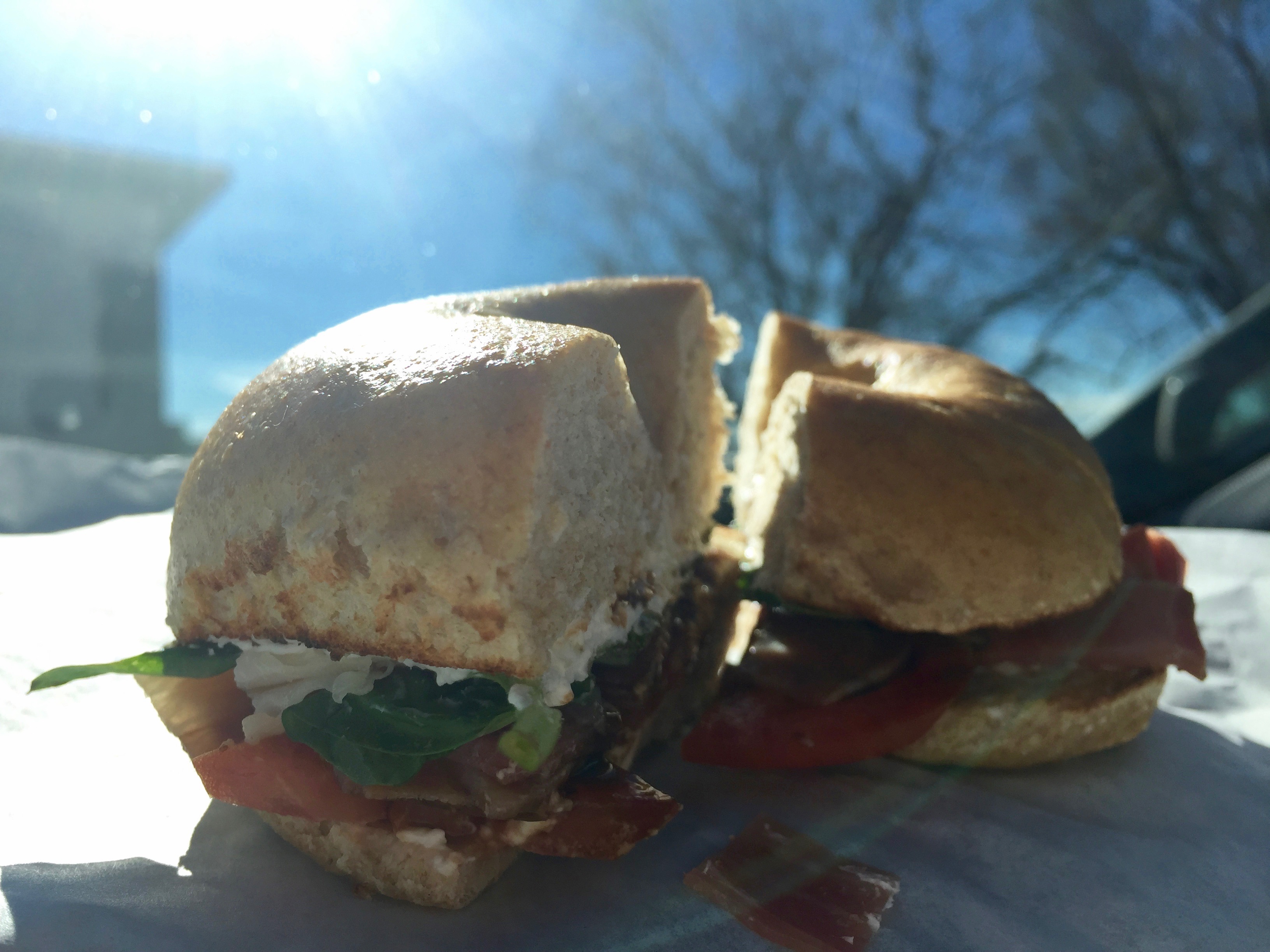 Location: 4432 W 29th Ave, Denver, open from 6 a.m. until 2 p.m.
Be warned about Dudleroy's, their bagels typically run thin by early afternoon, and I have to suspect that this is because everyone feels the same way about their bagels that I do. Their bagels are the perfect amount of fluffy and moist, and they come best with tomatoes, cream cheese, basil, balsamic, and prosciutto in the middle of them. This combination has a name of course, and it is the breakfast caprese ($4.95) because it puts an Italian twist a classic cream cheese bagel. This bagel is light and crispy while still being surrounded by a blanket of carbs. It doesn't get much better than that!
The Bagel Store & Deli
Location: 6439 E Hampden Ave, Denver, open from 7 a.m. until 7:30 p.m.
When you pull up to the Bagel Store & Deli, you know it's going to be good. The building is decorated with magazine articles claiming amazing food and banners about their Food Network appearance, not to mention the place is busy. The joint is half sit-down restaurant and half grab-and-go deli. If you head to the deli side, you see a huge variety of options for what to eat. And while I'm sure that these are all delicious, it's hard to veer away from the traditional bagel and cream cheese. They don't call themselves the Bagel Store for nothing, their bagels are always chewy and toasted to perfection, and their veggie cream cheese is to die for. Try the everything bagel toasted with veggie cream cheese ($3.75), it's a melt-in-your-mouth delight full of flavor and texture.
All photography by Kelly Baines.