Think back to your favorite childhood memories – chances are at least one of them was summer camp. Meeting new friends, endless fun activities, escaping from the responsibilities waiting at home. Wouldn't it be nice to go to summer camp as an adult? Enter Camp Yoga, which is coming to the Rocky Mountains of Colorado for the first time from February 24-26. This traveling event will feature yoga and every type of "summer camp" activity you could imagine (even though it will be held in Colorado during the winter). 303 Magazine took a trip up to the YMCA of the Rockies to preview the featured activities that Camp Yoga will showcase.
Lululemon Athletica has teamed up with Camp Yoga creator Chesley Long to gather some of the top yoga instructors from Colorado to teach all variations of practices for campers.
Long talked to 303 about what made him decide to host a Camp Yoga in Colorado:
"Our number of events are growing and I've heard such incredible things about the people of Colorado — the views, and the fitness scene is big. Most importantly, though, this will be the only event we ever host that will feature winter activities. The site is packed with incredible things to do."
*The price of admission pays for all lodging, meals and 80% of the activities offered. Any activities that require an additional fee are noted with a

"$"

sign.
1. Go dog sledding
It had to be #1 on our list because it was by far our favorite. Imagine flying (literally — these dogs go up to 20 mph) through the beautiful Rocky Mountains, while freezing your tail off (pun intended) and having the time of your life.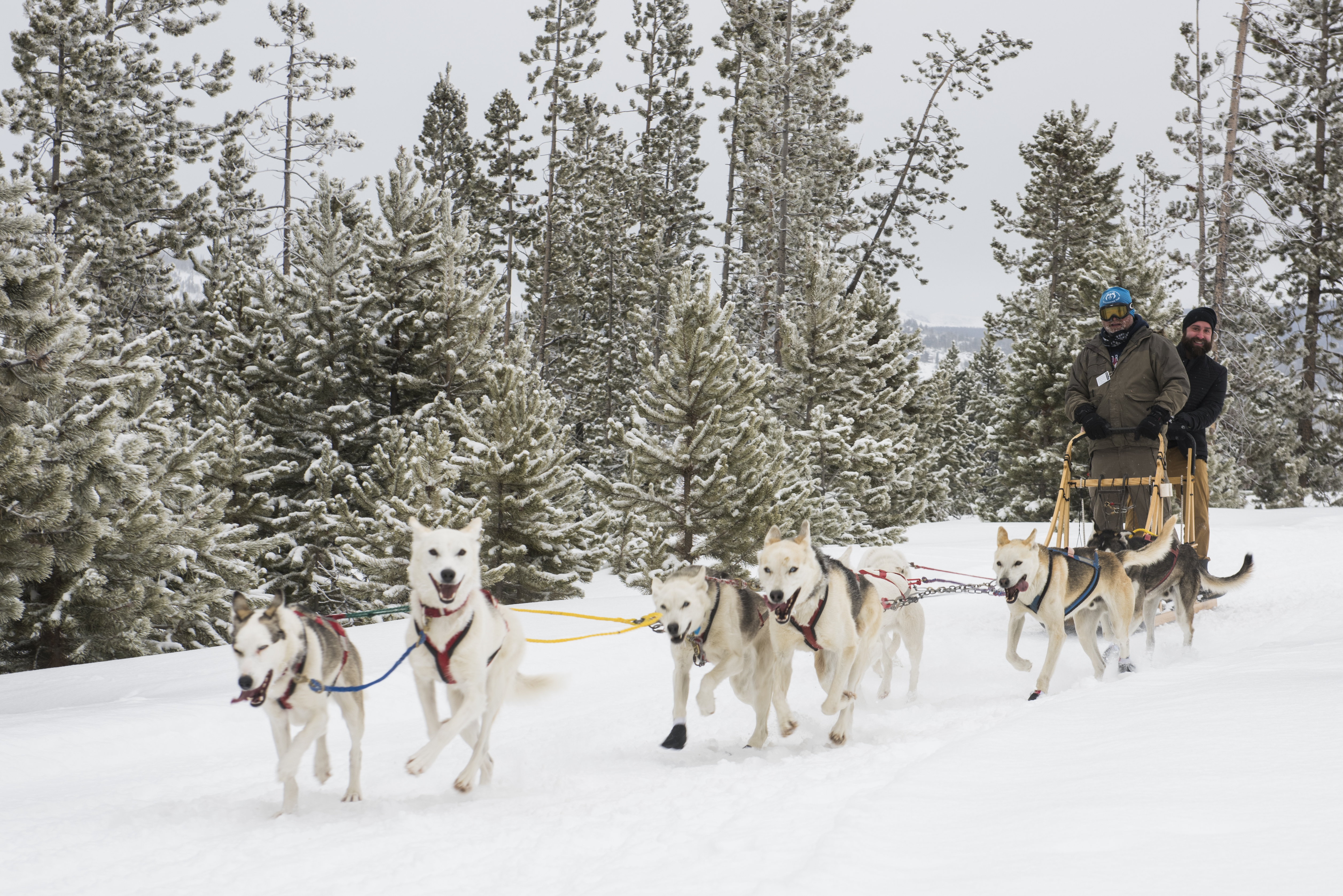 Guided by Tim, a professional Musher, we learned a lot about this winter activity that none of us had tried before. As I stepped onto the sled, not really knowing what to expect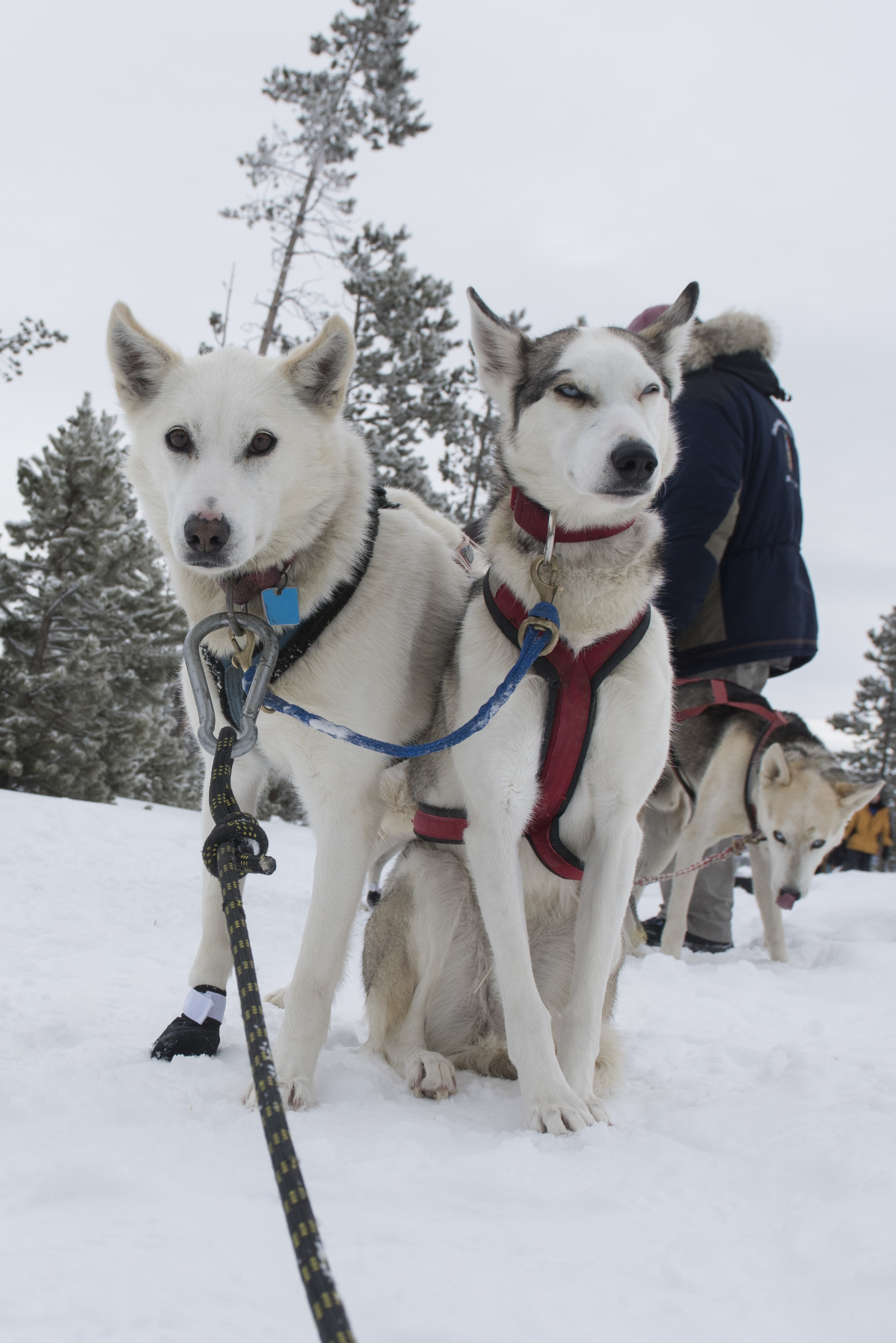 Tim informed me that the 19-degree morning we ventured out on was just a little warm for the dogs' tastes. I did not have much time to be shocked because when he gave the command we took off at the force similar to that of a Ferrari hitting the gas at a green light.
With a giant grin on his face and an inch of ice frozen to his beard, Tim turned back to me and said, "I love my job!"
The ride was a pleasant and thrilling mix of jumps, sprints, and casual jogs. Enough to get a rush of adrenaline at times, but enough opportunities to also look around and enjoy the breathtaking scenery.
Really you cannot pass this one up. ($)
2. Stay with strangers in bunk beds
That's right — while private lodging is available, most sleeping quarters are set up like summer camp, next to people you don't know in bunk beds. What better chance to make friends with fellow campers?
3. Go fat-tire biking in the snow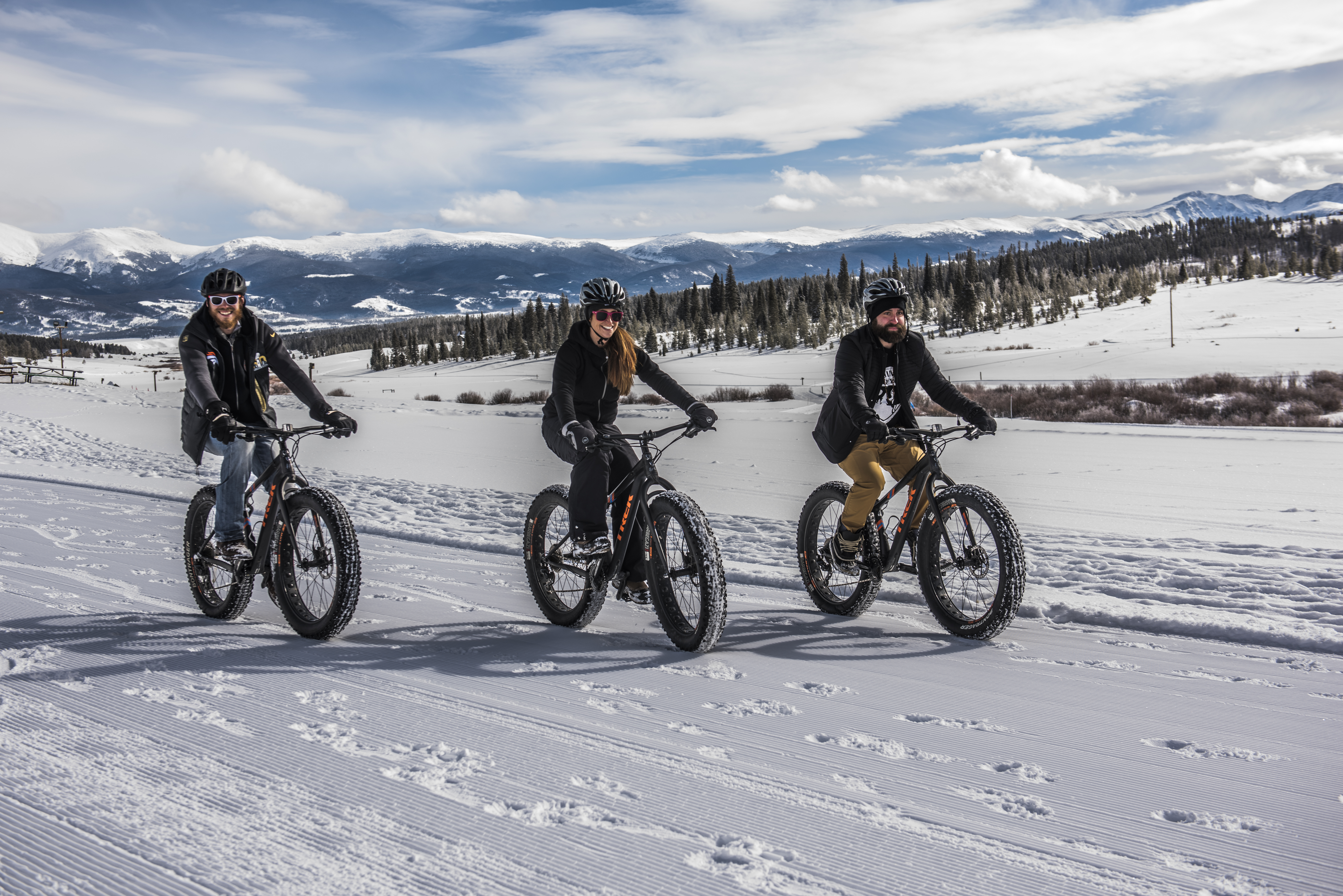 Biking in snow? It's easy with fat tire bikes. Hop on a guided tour through Snow Mountain Ranch's trails with this winter-ized summer activity.
4. Go cross-country skiing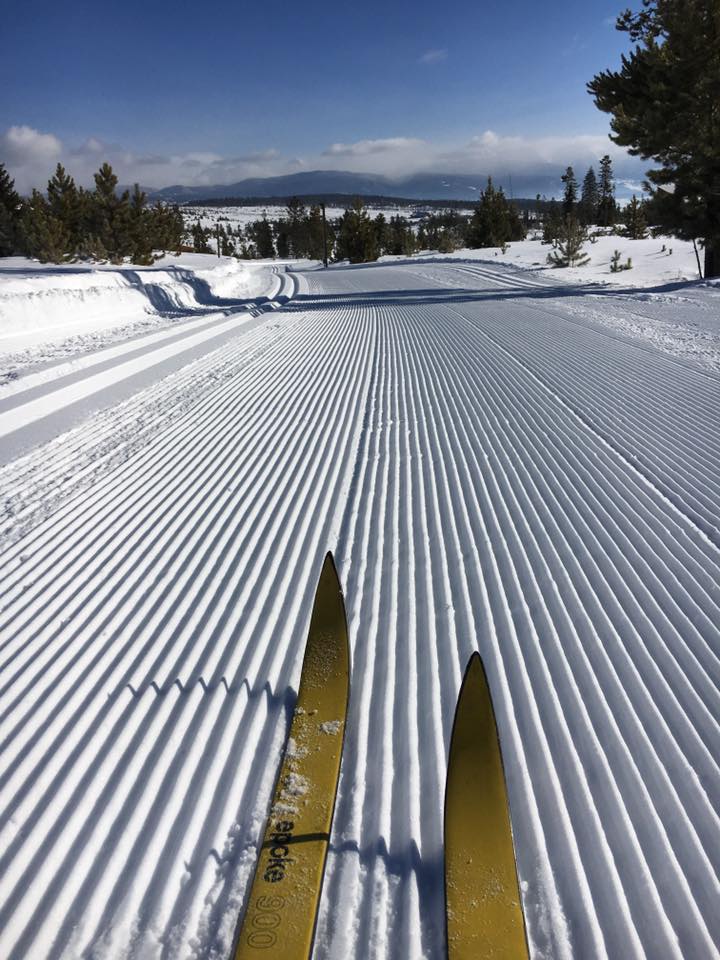 Always wanted to try cross-country skiing? Here is your chance — rentals are available for all levels — campers have the chance to learn from an instructor.
5. Go snow-shoeing
Renting snowshoes is included for campers. Bring your snow boots, strap on the snowshoes and take a hike on one of the grounds' trails.
6. Eat a meal family-style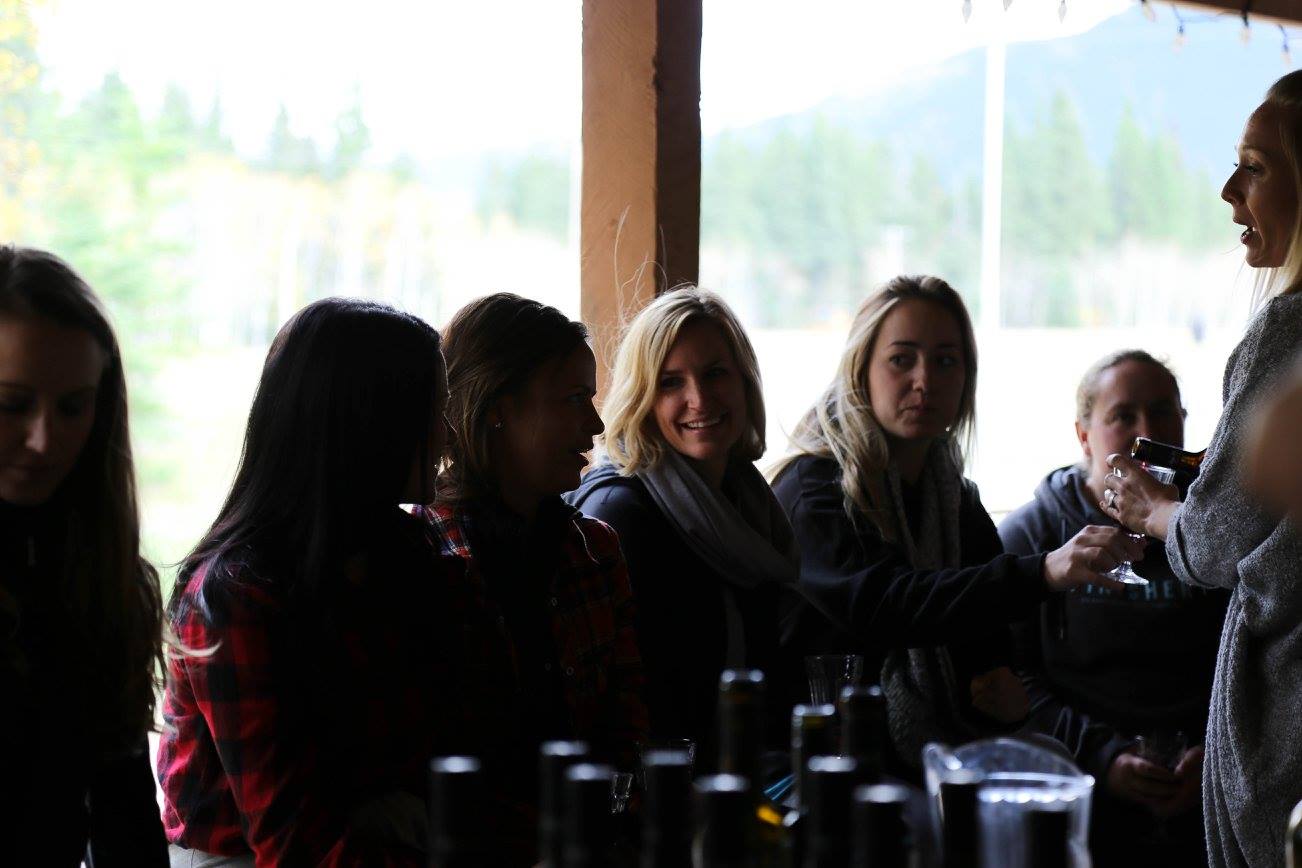 Three square meals a day are included for campers. Think old-school style cafeteria – where you grab a tray, fill it to the brim (because of course, you are starving from all of the activities you have done), and sit with your friends. Camp Yoga will have reserved a section of the dining hall, so campers can dine family style with fellow campers.
7. Learn archery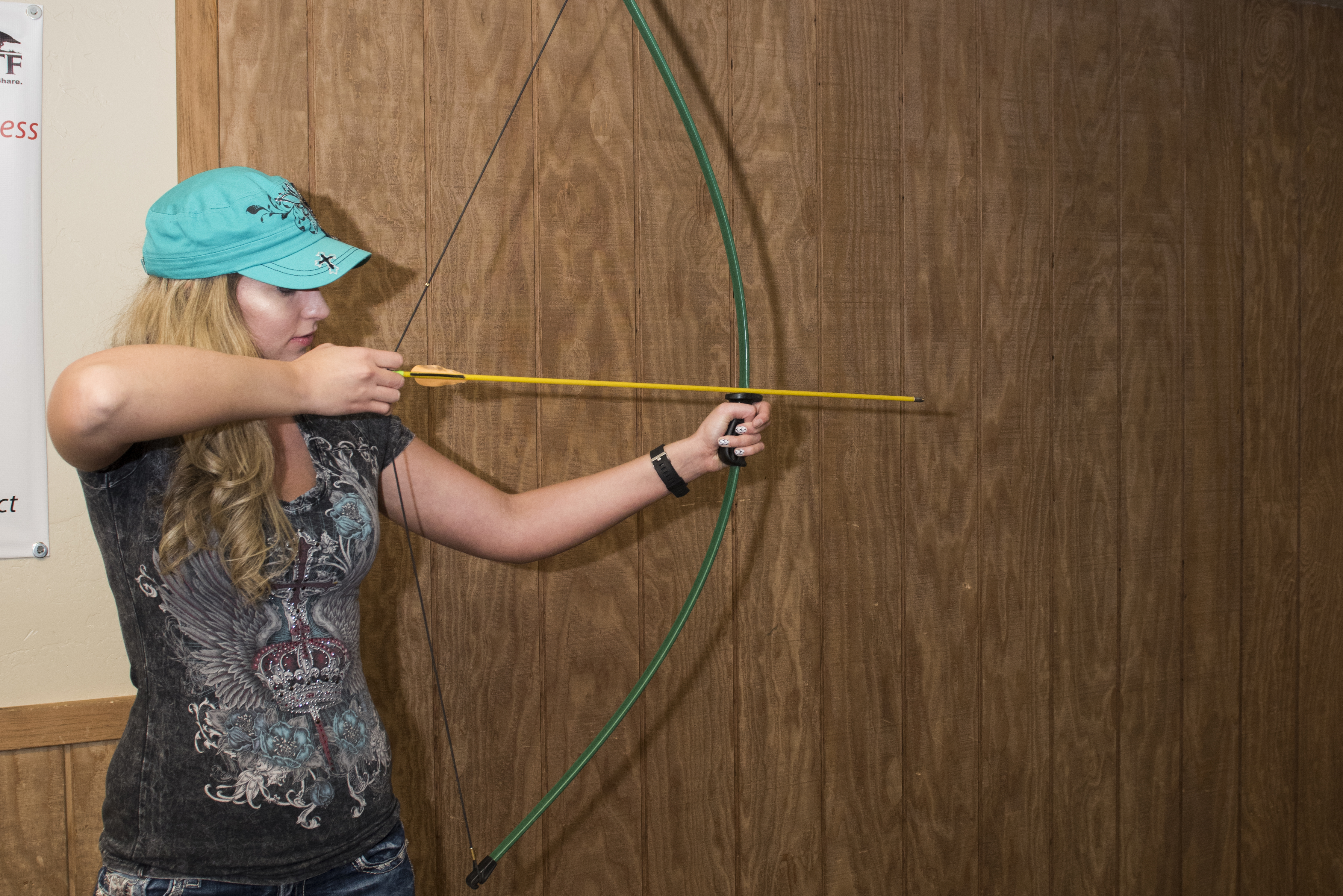 Use the same bows and arrows (and friendly instructors) that the kids do. Located in the basement of the rec-center this activity is a safe and unique environment to learn archery in.
8. Make your own moccasins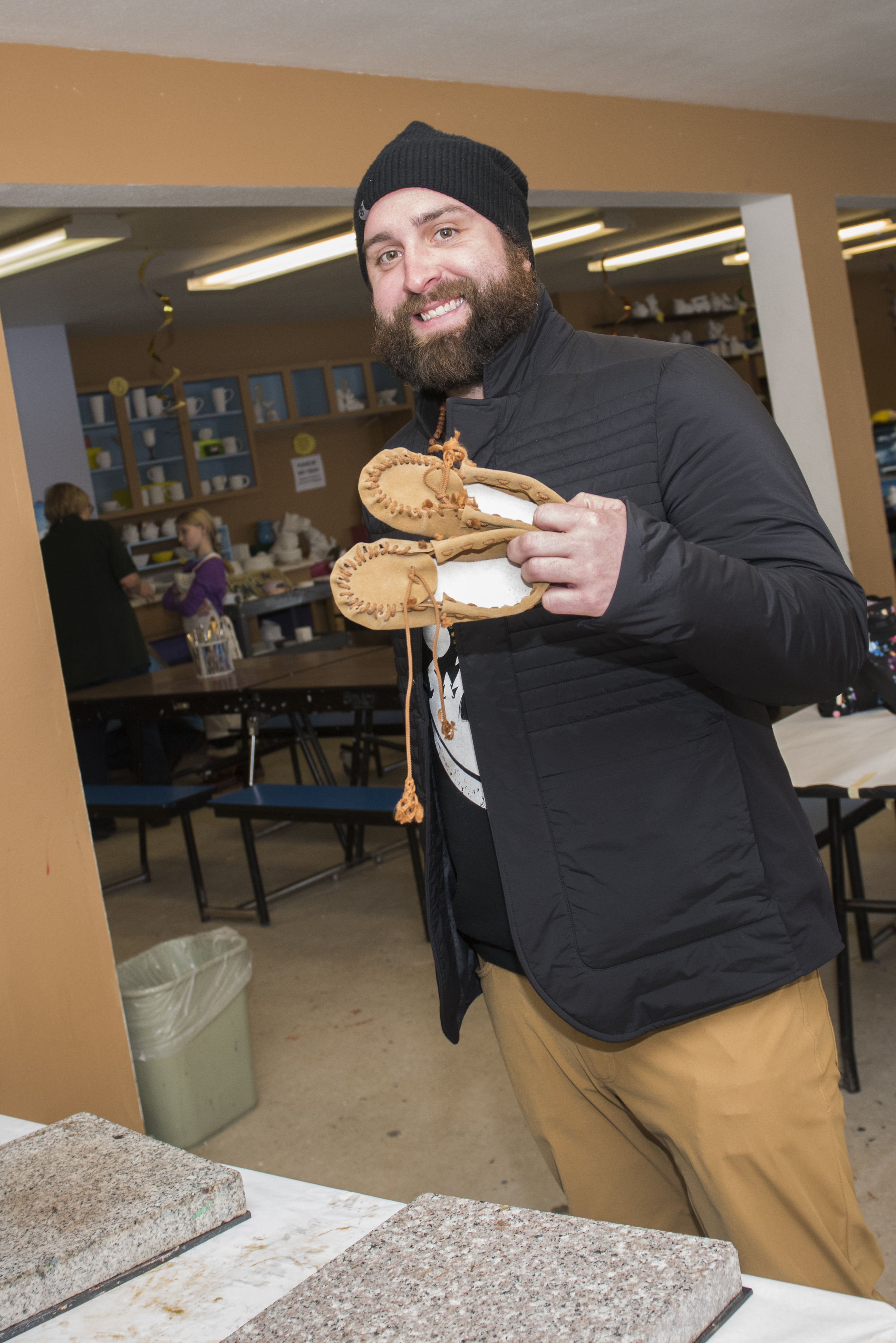 Head over to the arts & crafts building for this unique guided craft. Because who does not want to come home from camp without a hand made souvenir?
You can also: make a candle or paint ceramics. ($)
9. Go for a sleigh ride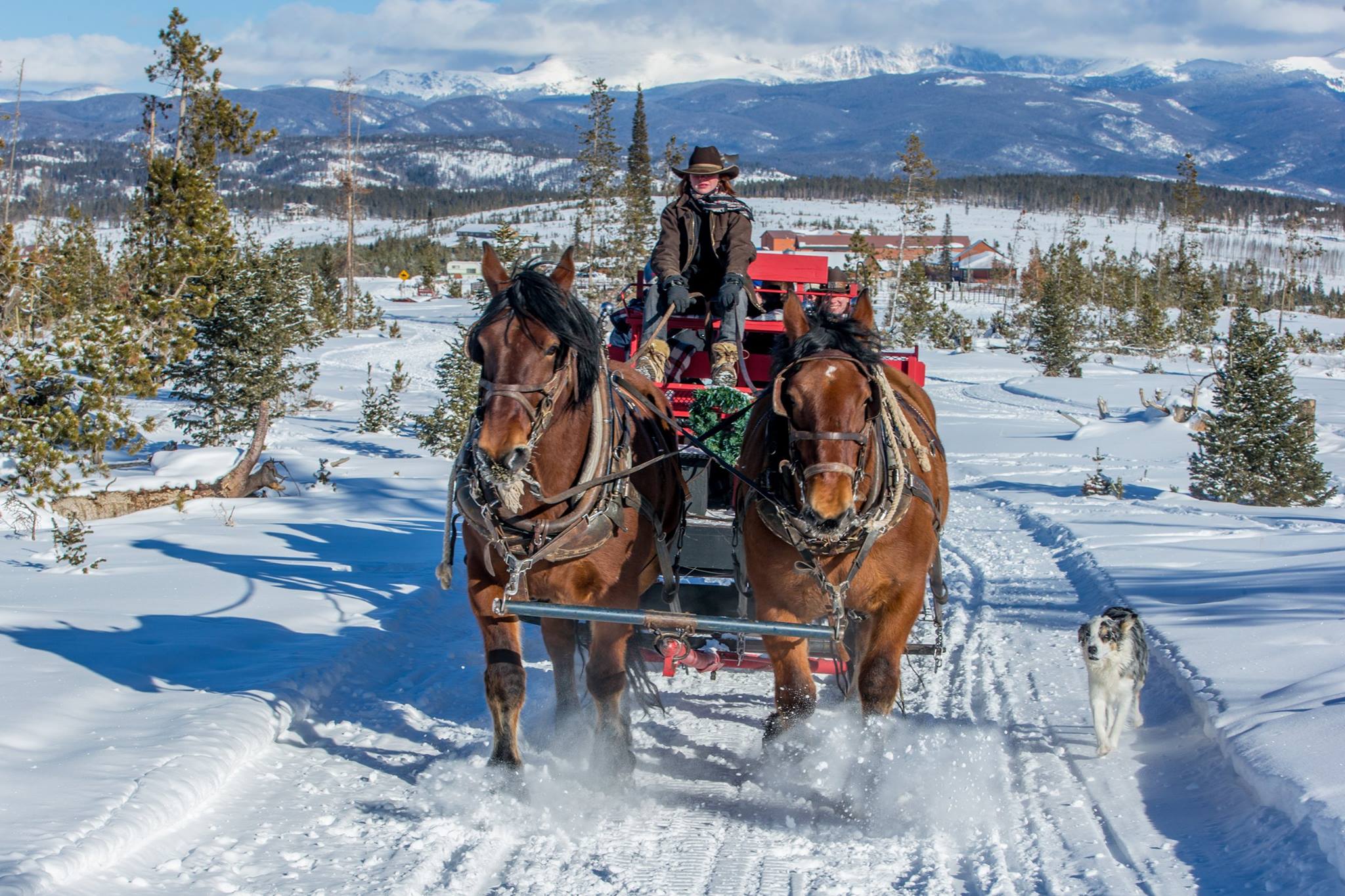 Jump on for a ride on a horse-drawn sleigh. This hour-long sleigh ride with 15 other friends includes a campfire and hot chocolate with cozy blankets for extra warmth.
10. Get drinks with new friends and listen to live music
Both nights will feature unique parties. Gather Friday night for a live band (TBD), and a party with DJ Jillian Keaveny on Saturday night. Come enjoy cocktails and groovy moves with your new yogi friends.
11. Go to the 'rec-center' for some good old fashioned indoor fun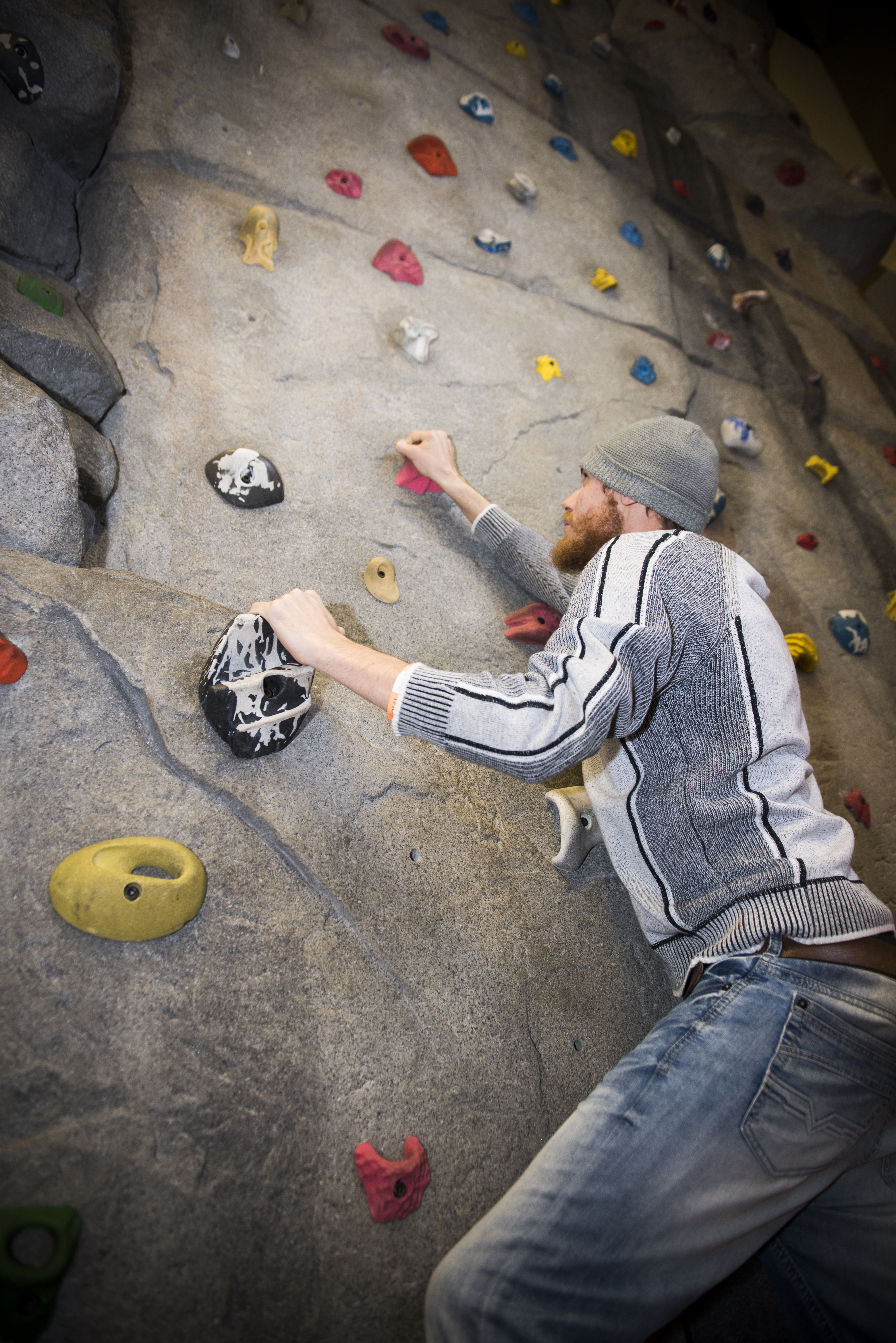 The YMCA of the Rockies boasts one of the most 'kid-friendly' recreation centers in Colorado. So naturally, you will have even more fun visiting as an adult.
You can: rock climb, roller skate, play basketball, swim or hot tub at the rec center.
12. Practice Yoga with Colorado's top instructors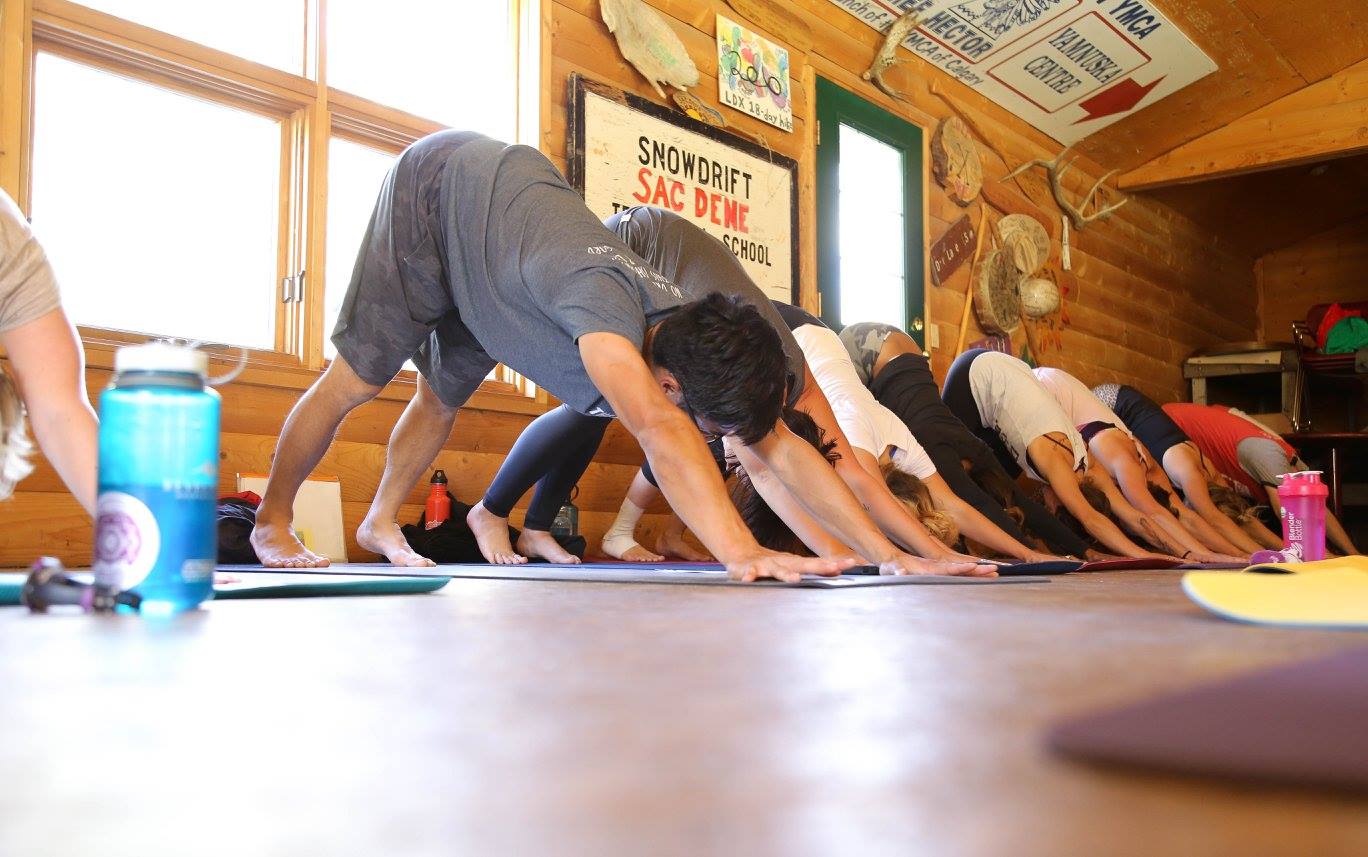 And don't forget about the main reason for going to Camp Yoga — the yoga of course.
Class themes include: Black Light Yoga Flow, Core Concepts, Discover Your Glow, Reassigning Energy Workshop, Sweet Surrender and Hip Releasing Flow.
For a full list and bio's of all 15 instructors click here.
13. Sing dirty camp songs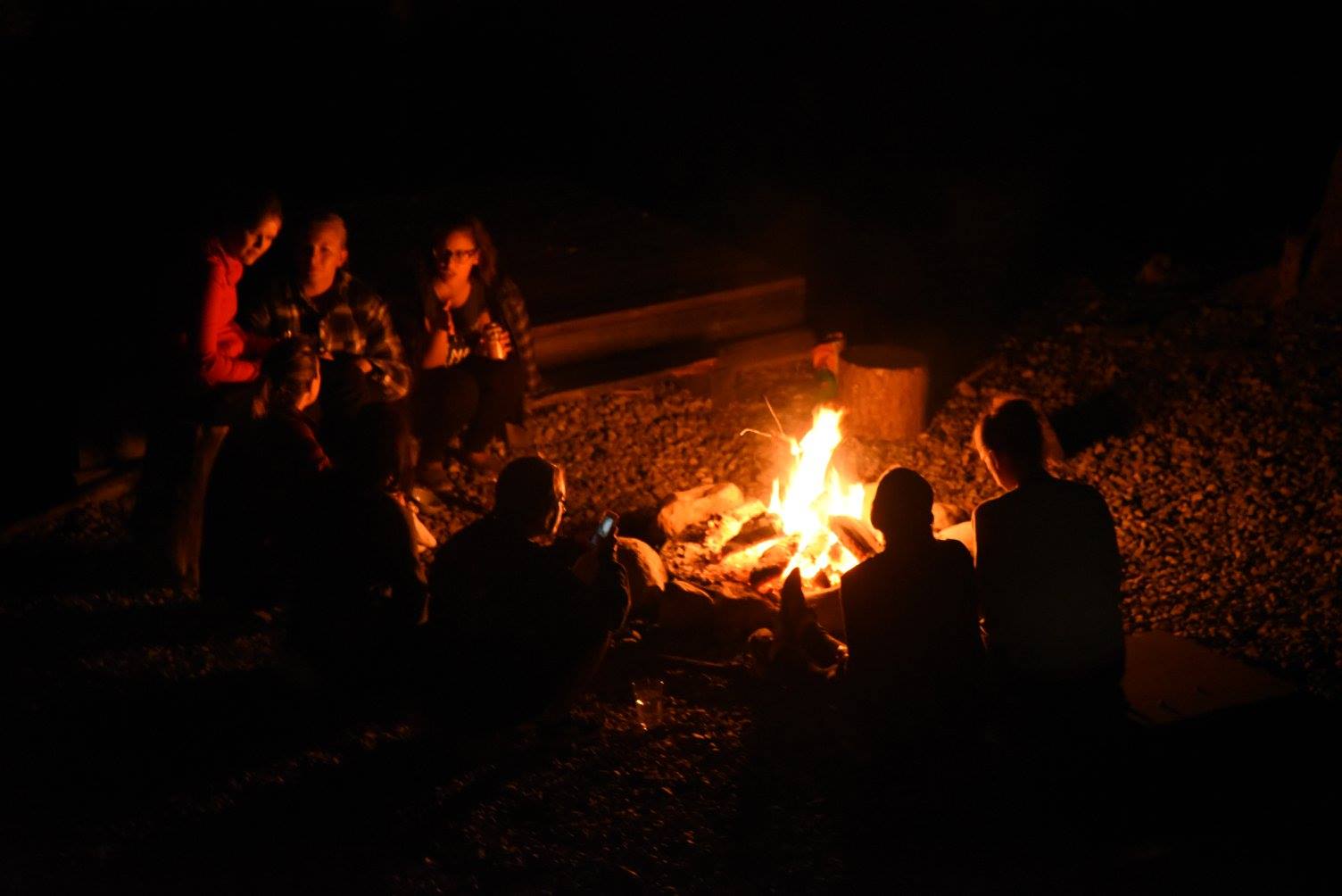 Join instructor Trista Smith for an evening of storytelling and sing-a-longs as she recounts tales from camps past and shares her favorite (albeit inappropriate) fireside songs. Bring your own camp stories to share and your sense of humor. A flask wouldn't hurt either.
14. Get a tough workout in at altitude
If yoga, cross-country skiing, snowshoeing and fat tire biking are not a tough enough workout – those willing to get an additional workout can head to additional fitness classes like kettle-bells and KegFit HIIT.
15. Play a massive game of human-Hungry Hippos
Making its debut in Colorado (hence the lacking of a photo), this is exactly what it sounds like. Campers will split into teams, and just like the children's version, compete to collect balls (volleyballs in this large-scale version). Teammates will push the 'hippo' teammate (someone laying on their stomach) around the arena. The hippo will use an upside down clothes hamper, trying to gather as many balls as they can.
—
Camp Yoga retreat offers affordable options. And if the full price tag is too much at one time? They have payment options available.Friends that want to bunk together can sign up for room together through the Camp Yoga app. Check out the price spreads below:
5 person room — $475-$495
4 person room — $495-$525
Hotel style room 4 people — $2200
Hotel style room 2 people — $1310
Price variations are based on time of booking and bed choice (bunk vs. queen bed). For a full list of lodging options click

here.
To learn more about Camp Yoga, or to sign up for a spot click here.
All photography by Brody Hall.