As the year winds down, the beloved bands who have been off playing every festival under the summer sun start to make their rounds in Colorado for their winter tours. Perhaps no other musician tours quite like Jason Haan, percussionist in jam favorite String Cheese Incident and electronic phenomenon EOTO — not to mention the countless other projects.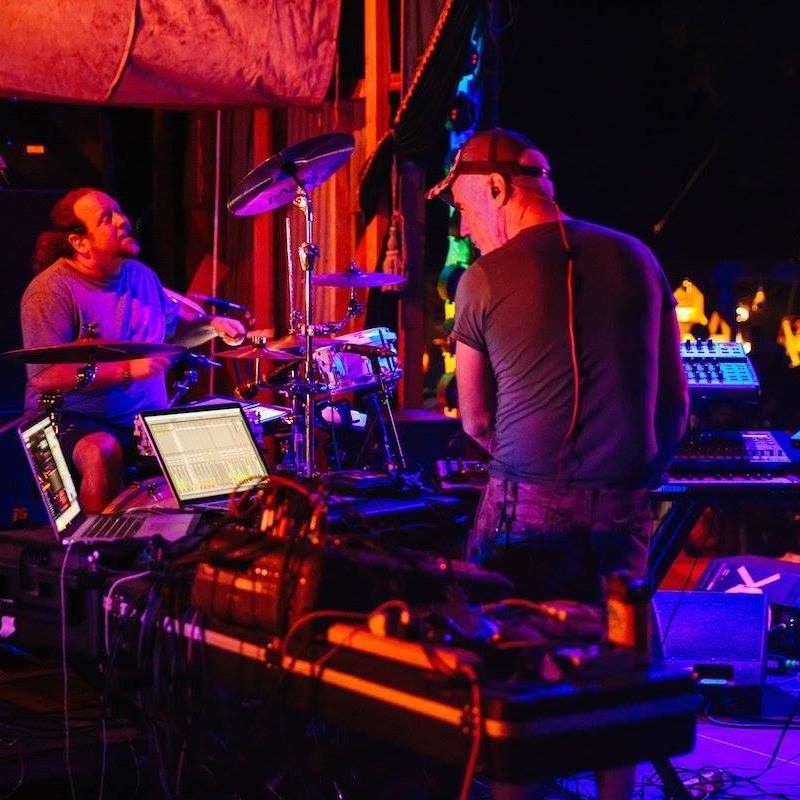 As the raging shows that make Denver what it is move from outdoor venues to the inside, we have come to expect a certain slew of show lineups to take our money, and EOTO has become one of those December staples. 303 Magazine was able to chat with Haan about his career and what it is like to commandeer so many different styles of music.
303 Magazine: You live in California, correct? Colorado feels a lot like California today, with the weather still being so warm.
Jason Haan: I do live in California, but I am in Colorado today to record sessions for the String Cheese Incident. But yes, it crazy, I'm not used to being in Colorado at this time without snow being on the ground at all times.
303: You're used to nice weather, having grown up in Florida, Right?
JH: Oh yeah, this is great for me, being able to wear jeans and a t-shirt in November.
303: Do you think growing up in Florida exposed you to a lot of other cultures, thus expanding your ability to fuse so many different sounds well?
JH: I really think so, having such a musical background, from just hearing so much music growing up in the area. My mom would take me to all of the festivals in celebration of the area — Little Haiti and Little Havana and all of that. There would be music that I did not understand any of the words of, but it all sounded the same to me. My mom is Colombian, so we had a lot of friends who spoke different languages. Not knowing the difference when I was younger put so many things on the same playing field. I found myself looking for different kinds of music.
When I moved out to California, that became a different thing entirely. In the late '80s, there were a lot of Africans that migrated to San Diego because of the massacres happening in Rwanda. When I got to California I met a lot of African musicians, and again, I was exposed to a lot of musicians.
303: Do you think that helped you become a professional musician at such a young age?
JH: I think so. The thing that helped the most is by the time I decided to do music full time, I had a background from around the world. There are a million drummers, and at some point when you start working with producers, they are looking for something more unique. All drums are different, and all styles are different. I was able to go into a session and prove that I could play a wide variety of instruments. I developed a technique to offer.
303: Having played music for so long, and now with your various mega-popular outlets (SCI, EOTO, The Trancident) it must be nice to have so many different directions to go with your creativity. Do you think having those outlets allows your talent to flow more easily or do you feel pressure to be constantly creating?
JH: I don't feel the pressure so much — they are both really different concepts. SCI is specific in that any type of music could be happening at any point. We write for ourselves first and approach it with a certain kind of flavor.
EOTO is specific in that it really is dance music. Once we decided to go that direction more than any other type of music, we were able to create a sound.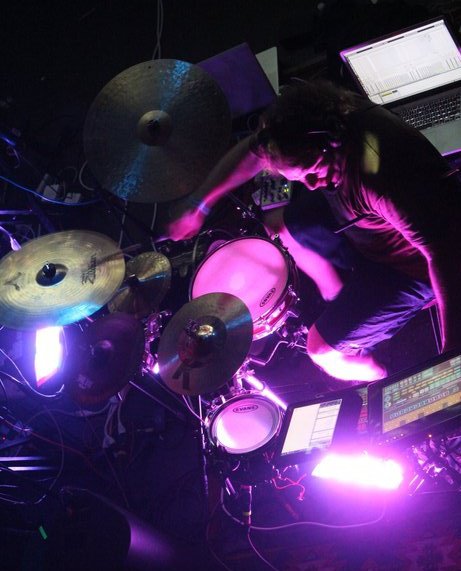 303: How are you able to move from genres of String Cheese to EOTO so easily?
JH: I think again it becomes the sum of what both Travis and I do. We're both in both bands, and it doesn't ever feel like you have to shut one off. There is just enough of a whole set of other tools that we bring. For EOTO, for me, it is an acoustic drum, and iPad and mini controllers. When it is all set up, after doing it for so many years, you approach it a certain way.
It is like writing. When you are writing a certain kind of way, I'm sure you bring the specific tools you need to. If it were a type-writer or computer, you know what you need to do.
303: Colorado has come to expect EOTO in December. Can you let us in on any surprises?
JH: Oh yeah. Praang would usually be at this time, too. We fell into this comfortable mode of ending out the craziness of summer and going, "let's make this Colorado run happen." It's busy, but it's a good problem to have.
That's another thing with working with all of the groups that I do, it is easy to fall into a routine. If you feel like you get stuck, then it is time to go check out more music and see what you can come up with.
303: What would you tell anyone who is planning to see EOTO at the Gothic?
JH: Well, we are going to have the all-out improv madness. The alien party. Just bring yourself to the fullest, the more open that people are for the journey, [it] allows us to take different chances. When we see the audience react a certain way, we react too.
After doing this for over ten years now, it is such a privilege. Denver is easily one of the top places to play. The audience gets what we're doing.