For nearly three decades, Nightmares on Wax (whose birth name is George Evelyn, and is also known as DJ EASE) has been creating music and playing shows. Hailing from Leeds, England, he has paved the way for the current generation of electronic music. Evelyn is a pioneer of DJing, and when he took the stage at Cervantes on Wednesday night, he mentioned how he came up in the club scene: "This is where I'm from, this is what I'm about." This show kicked off his Ground Floor Tour in the United States promoting his EP of the same name that continues after several stops in the United Kingdom.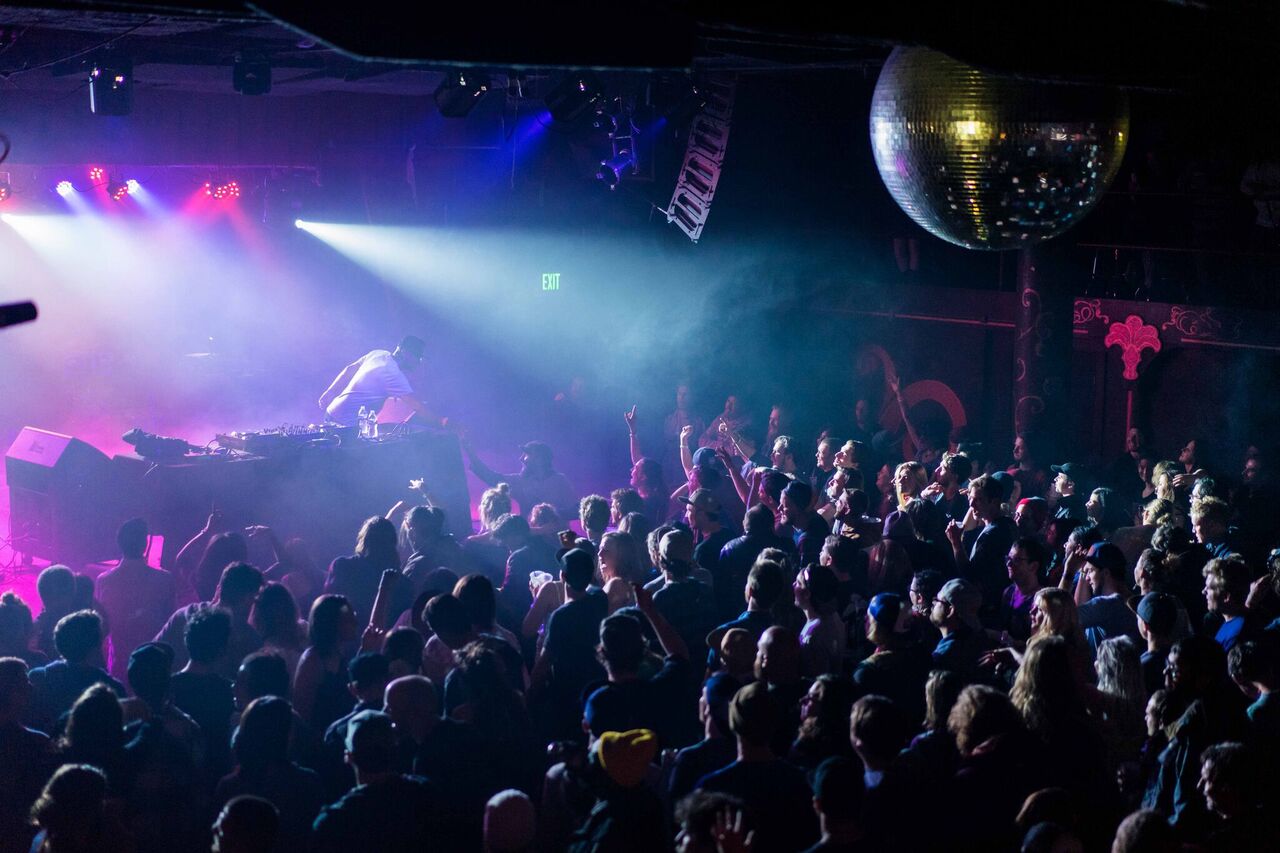 Evelyn has an incredible artistic ability to texturize and layer music, and Nightmares on Wax's work is a blueprint that many artists have followed and adapted. For example, listen to his track "You Wish" originally released on his album In A Space Outta Sound, and then listen to the very successful "Finally Moving" by Pretty Lights. They are quite similar. The entire album Carboot Soul, complete and brilliant on its own, is somewhat of a template that artists like Gramatik have traced and fleshed out with their own handprint.
Evelyn is one of the first artists to effectively sample and splice various genres of music together. "Summer in the City" by Quincy Jones appears in Nightmares on Wax's track Nights Interlude, which blurs the gap from jazz and and r&b into something different yet equally good. Evelyn has played a critical role in the development of electronic music.
In the nearly 30 years Evelyn has been recording music, he has developed quite a plethora of sounds, both upbeat and downbeat. His album Smokers Delight is mellow and easy to listen to, but nothing like this album was on display Wednesday night. Stylistically, Nightmare on Wax's album, A Word of Science, mirrors the tone of Wednesday night's show.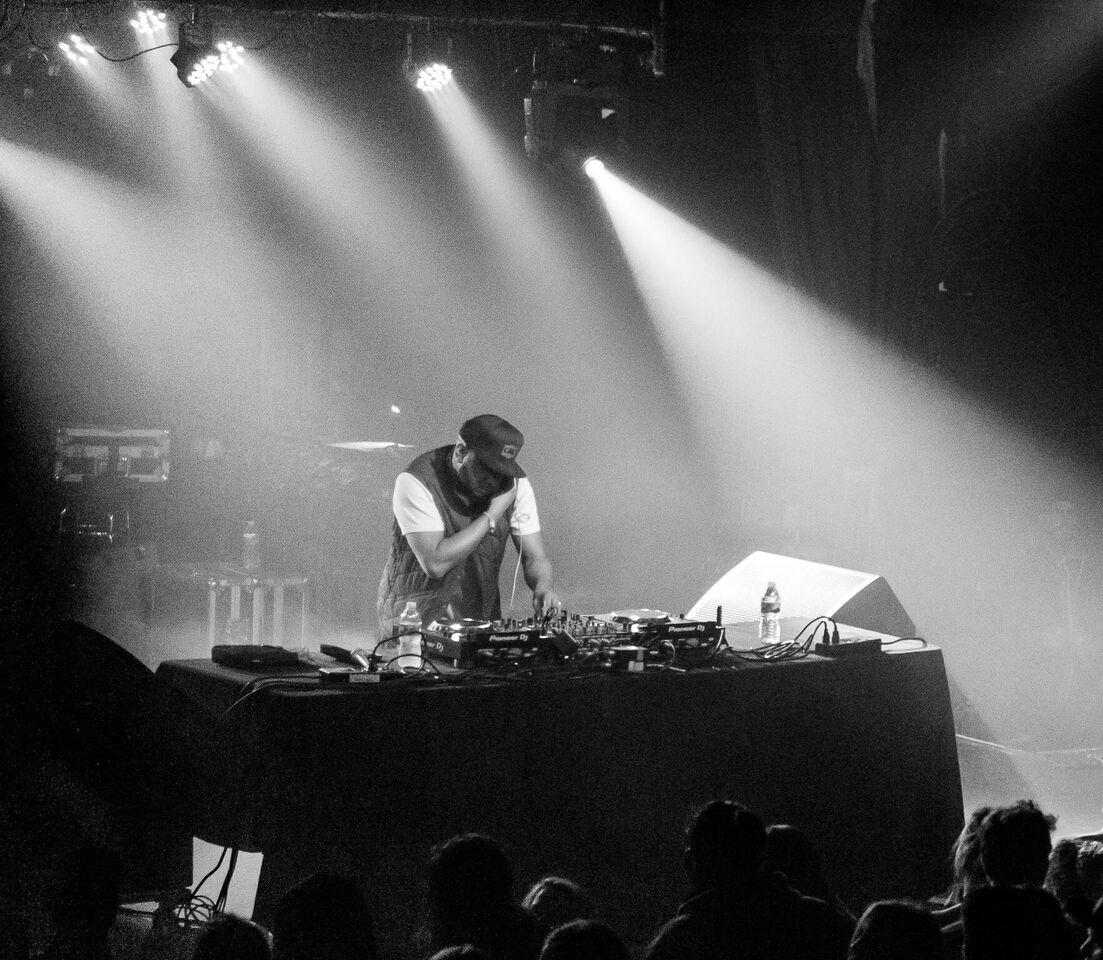 There were a couple of times during his set where he accepted a joint from a fan in the front row, and as he puffed the smoke, he embodied a significant aspect of Colorado culture. As Evelyn exhaled and blew out the smoke, he made a hand gesture suggestive of a crucifix on his chest. He wore a white T-shirt accompanied with a crucifix around his neck that he further revealed after removing a black sleeveless vest about three songs into his set.
The simplistic time signature became redundant due to the over amplified bass that shouted as it counted to four again and again. Exacerbating this was the unrelenting meshing of music, which had no stops or rests. Quite literally, he played one very extended song that altered and transformed itself throughout but that always kept the same metered pulse. Nightmares on Wax turned Cervantes into a pounding night club that eluded all slower tracks and sped up the wee hours of the morning. The crowd was fully engaged and alive with every transition and evolution of the night's music despite the fact that it was near zero degrees outside with freshly fallen snow lying on the ground.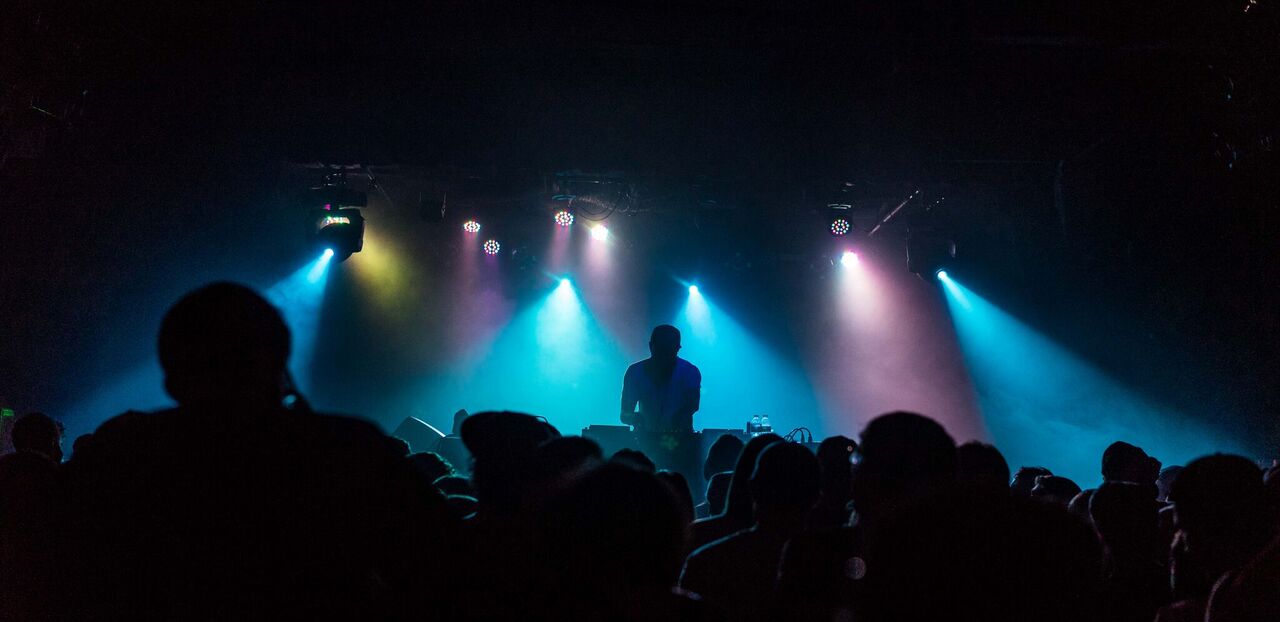 All photography by Meg O'Neill. Check out our full gallery here.