Billing itself as "Italian with a global twist," Cody's is the brainchild of owner Sue Smith. The title is accurate but does a disservice to just how interesting and original many of the items on the menu are. While a fair amount of quintessential Italian dishes are present — pizza and pasta are largely unembellished classics — the most exciting items on the menu are inspired by Smith's Asian roots and her willingness to blend ideas in an informal and truly creative way. The chocolate hazelnut wontons ($6) are fried wontons filled with hazelnut chocolate and bananas, served with ice cream and fresh seasonal fruit. Presented in a martini glass this treat is one of the best desserts I've had in the city in some time.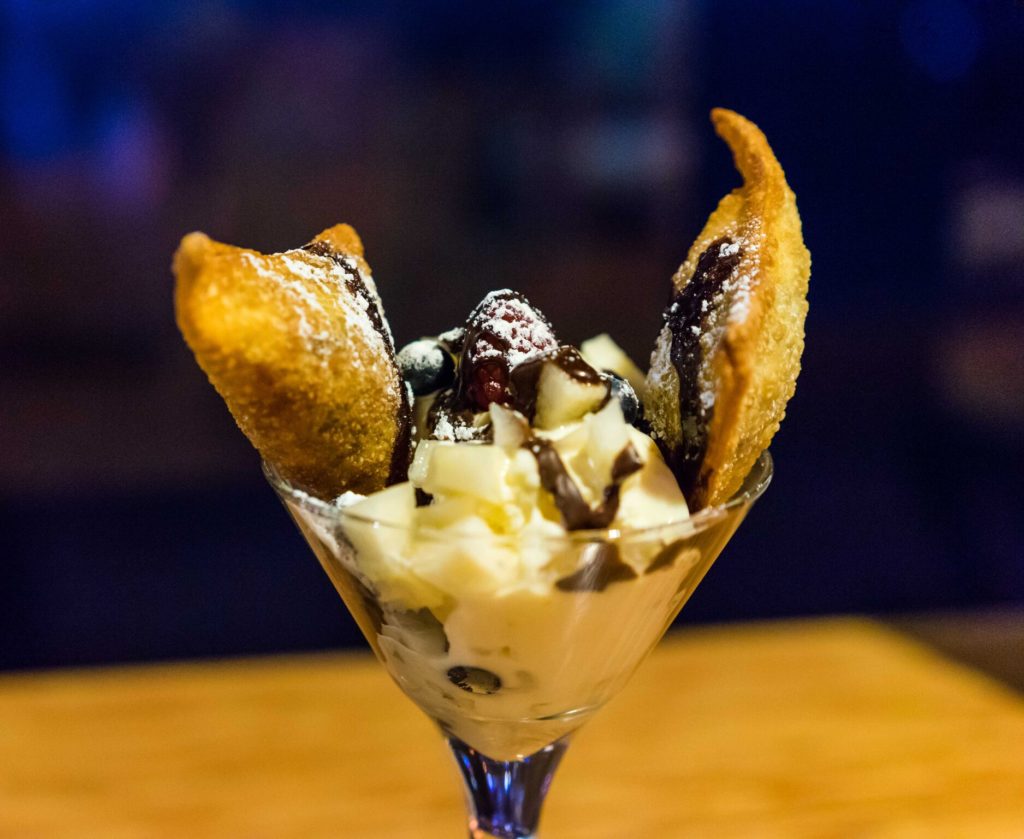 Tucked away in a strip mall, between a cleaner and a salon it can be easy to miss Cody's. The warm and familial interior is a stark contrast to the urban surroundings. The compact dining room is tastefully decorated — the centerpiece being the massive portrait of a terrier from whom the restaurant draws its name. The staff is composed of well-seasoned professionals who make you feel right at home — giving just the right amount of attention without ever hovering. Any night of the week the place will be full of guests, all clearly delighted by the innovative cuisine.
Vanilla ice cream and fresh berries form the base, and two perfectly sized wontons protrude from the sides of the glass in an elegant and enticing fashion. The fried dough is perfectly crisp, and the filling melts in your mouth. Crafted in the same vein as Nutella, this house made variation improves on the concept, which as any lover of the treat knows is no small feat. To top it all off the warm banana adds a caramel sweetness making the dessert a capstone in balance and quality.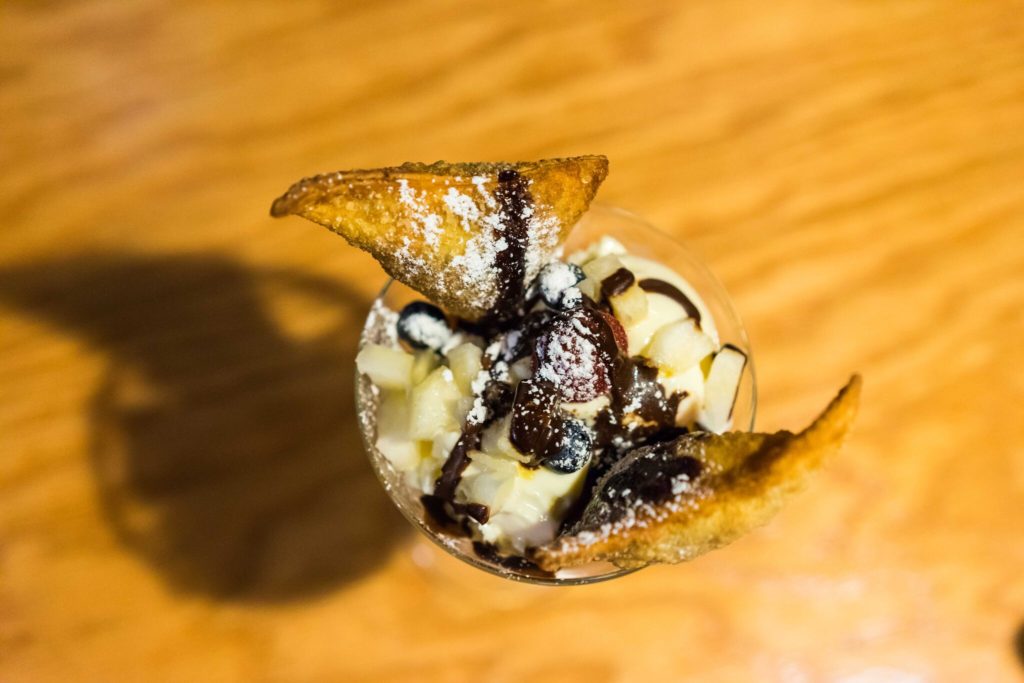 Since opening in 2011, Smith shows no signs of slowing down. Tapas — including a crab cake taco and mushroom potstickers — salads, pizzas and traditional Italian entrees round out the diverse menu. A tastefully composed beer list featuring selections from Dry Dock, Odell and New Belgium and a reasonably priced assortment of wines make for an extraordinarily pleasant dining experience. Everything on the menu is of superb quality — Smith uses local and organic ingredients whenever she can — but the chocolate hazelnut wontons are an absolute must.
Cody's Cafe, 10253 E Iliff Ave, Denver. Open Monday through Saturday for lunch 11 a.m – 2 p.m., and again for dinner 4:30 – 9 p.m.

All Photography by Meg O'Neil.