Courtney Barnett's dry wit and rambling lyrics fit in well in the laid back Mile High City. I skipped election coverage and grabbed tickets to her Tuesday, November 8, 2016 show at the Ogden Theater on Colfax. Following increasing success around her double EP A Sea of Split Peas that had multiple singles, Barnett has been gaining critical acclaim with regards to her first full-length studio album Sometimes I Sit and Think and Sometimes I Just Sit. In 2016 alone, Barnett has been nominated for a Grammy and a Brit award, while she did not take home either, these are good indications of what is to come for the Australian born singer/songwriter. I was curious to see what kind of a show, that's a strange and different addition to the modern pop culture landscape, could offer.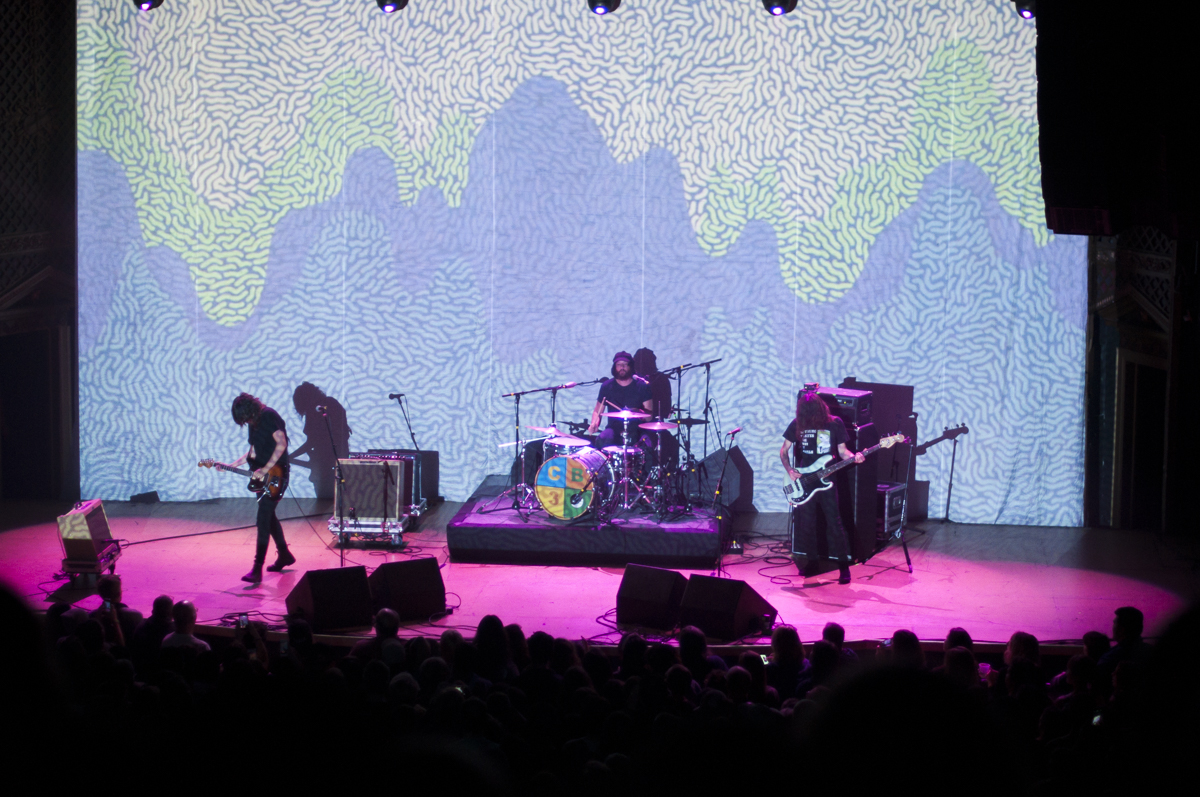 Opener Alex G is a crooner of the indie rock variety. The young and already prolific Philadelphia native has a way of burying his lyrics in the surrounding instrumentals, a stark contrast from the headliner Barnett. Alex G is most known for his October, 2015 album Beach Music, the success of which landed him in Frank Ocean's visual album and an accompanist on certain tracks. His easy-going style is perfectly summarized by the album title of Beach Music. Appropriately titling their respective albums and carefully selecting the images chosen to represent their feature length studio releases is something him and Barnett have in common, despite some artistic differences.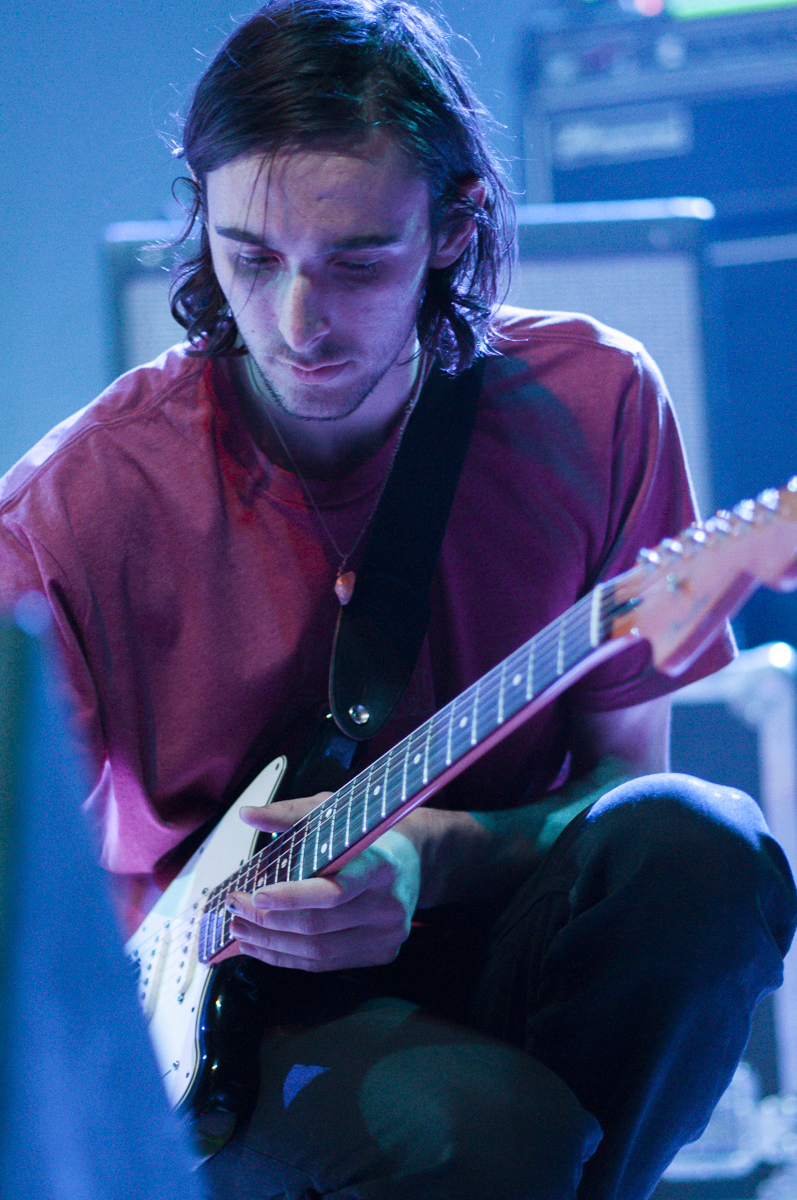 Barnett attracts a mellow and cool audience, as hipsters and library introverts crowded into the Ogden to see her performance. Everyone was nice and calm, and there was a sedated anticipation as the screen behind the stage started to glow her hand-written name. Her entrance was as muted and humble as her fans. Barnett quickly walked on stage, looked down and grabbed a guitar, her fellow band mates hurried to their instruments as well and the show started immediately. Her whole vibe seemed less like nervousness to play live music and more just an overall discomfort in a crowd.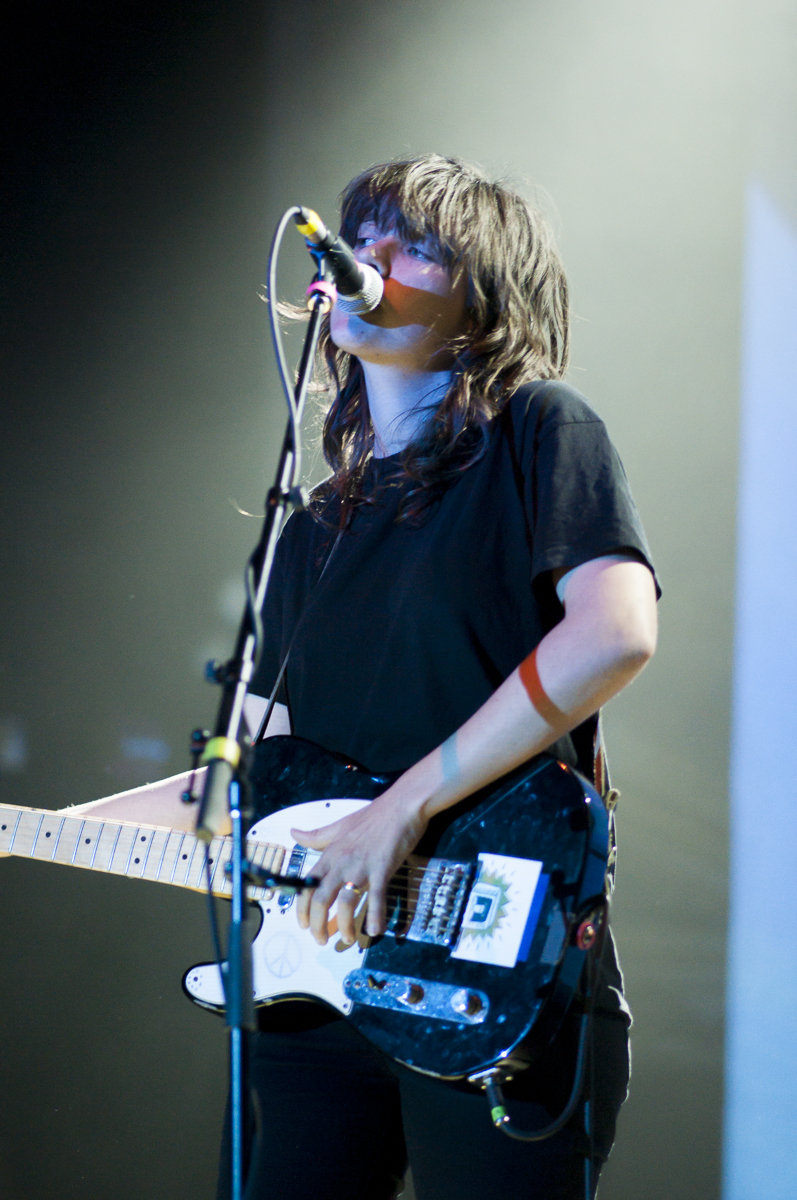 Barnett did not talk in between her songs, she has already put everything she wanted to say to music and played it. Barnett and co.'s garage aesthetic and album-perfect live performance were even more enthralling with cartoon illustrations tailored to each song projected on the stage. The hypnotic images were fun to watch while jamming out to the long list of Barnett's hit songs. The goofy adventures of a little red fox, psychedelic designs and other images underscored her rambled story style of songwriting and the simplicity of the images werequite striking. When she played the bigger hits and had the whole front row singing along to songs like "Dead Fox" and "History Eraser," Barnett seemed to smile in a way that underscored the ridiculousness of the simple hooks. She looked like she understood how empirically funny some of her most famous material really is.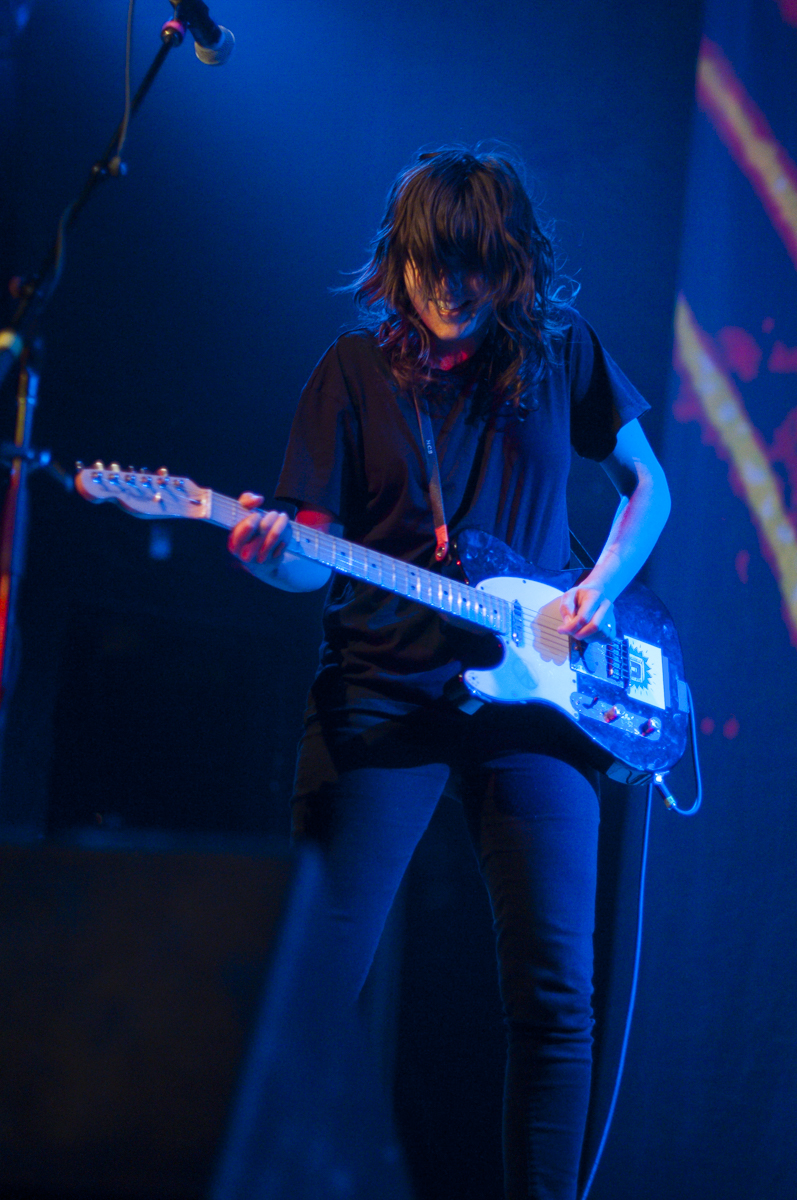 Barnett's Australian accent came out in her encore performance. She returned to the stage by herself and offered to play a few more songs, then had a brief conversation with fans in the front row. "I would like to play some more if that is ok with you," fans all over the now packed Ogden screamed at the stage, "Yes! Please! We love you!" It felt as if she was talking to three people as much as she was to hundreds and her demeanor seemed so timid and approachable, it felt as though maybe after a song or two, she might just ask us to form a line so everyone could give her a hug and she could say something nice to each of us.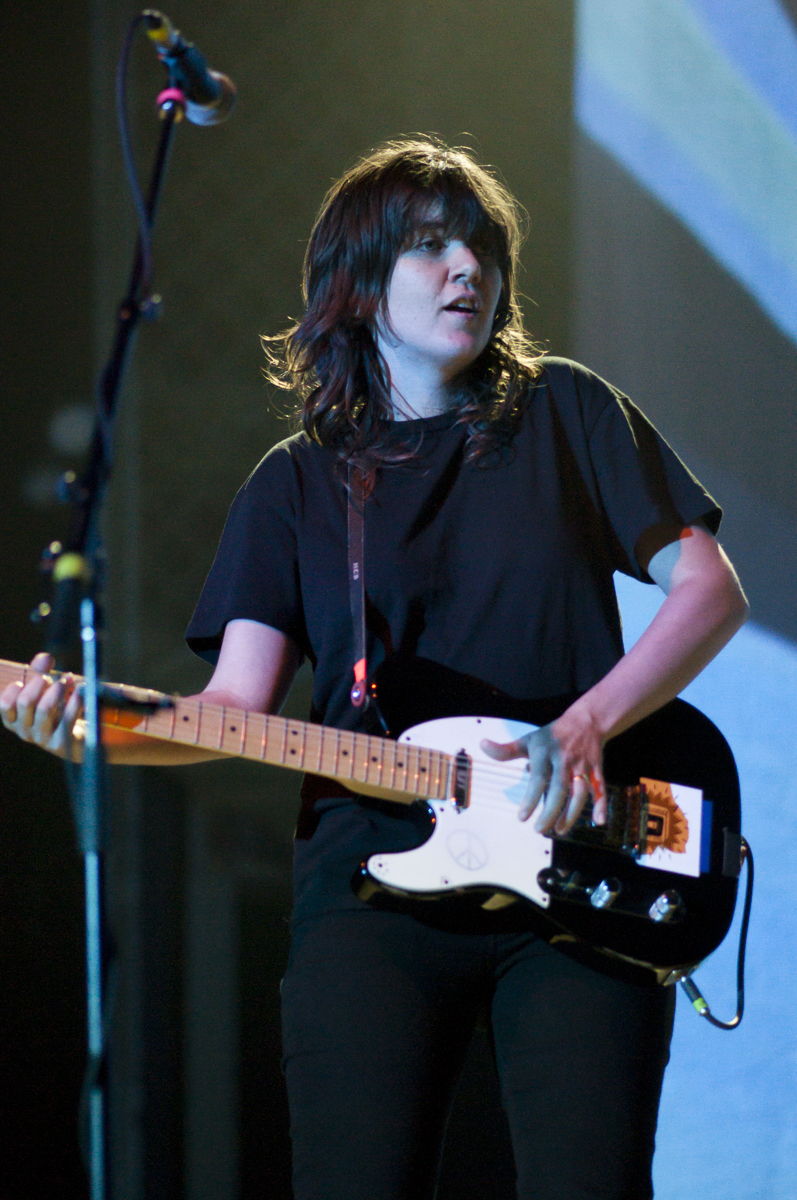 Barnett redefined multiple styles of music last night, her lyrical content felt like it could be put to acoustic folk music and the garage punk music that was played seemed too simple to have such complex poetry layered on top of it but Barnett is her own entity. Watching the show was a true pleasure and I hope she stays the same forever, same sized venues, same band and with any luck, new material in the exact same style.
All Photography by Candace Peterson.