Get excited because Shovels & Rope are Denver-bound. The duo has opened Red Rocks for Avett Brothers as well as Nathaniel Rateliff but will return to Denver to headline not one, but two shows at the Ogden Theater on November 18 and 19. It's been a big year for musical duo and life partners Cary Ann Hearst and Michael Trent. Last year they debuted a collaborative album and just this month they released Little Seeds, a new LP. And that's not all–Trent and Hearst also have a new addition to the family–one-year-old, Louisiana Jean. 303 Magazine had the opportunity to talk with Shovels & Rope and after twenty minutes on the phone we were convinced that the two are invincible–in regards to both their music career and their inspirational relationship.
303 Magazine: Why did you decide on two nights at Denver's Ogden Theater?
Michael Trent: I think we're in that spot where we're not big enough to fill the next-size room up. I guess that would be the Fillmore. The Ogden is a great place to play so we figured we would pack the nights in. Also, my family lives there [Colorado]  so it's a good excuse to hang out. They live in Northwest Arvada in the foothills.
303: For your two nights at the Ogden, will you play different material each night?
Cary Ann Hearst: There will be a couple shared songs but we have so much material. It's nice to be able to spread it out over two nights. There will be a few songs that will be the same, but mostly a completely different setlist.
303: Have you ever had the chance to see a show at Red Rocks?
MT: Yeah, I grew up there in Colorado for the most part. I saw a lot of shows there. I remember one of the first shows was Stone Temple Pilots, Butthole Surfers and Firehose. And I was way underage and I experienced a lot of "firsts" just in line before I even got into the show. A lot of firsts for me, it's a very special place.
303: Since you're from Colorado for the most part, do you have any favorite spots around town whether it's hiking or food?
MT: We always try to make it up to Red Rocks whether there's a show or not. It's just a cool place to go and walk around.
CAH: We played a show at the Botanic Gardens and I would really like to go back there and just spend hours meandering through the gardens. I think that's a really great thing that the city has.
MT: We usually pop into Twist & Shout. I don't know if they have a new location, but I used to live by their old location and I tried to get a job there for years and years and years and they would never give me a job. We usually pop in there because it's still cool and a staple.
CAH: I would make Michael take me to Rockmount Ranch Wear, even though at the time we could never afford to buy anything in there. I just really wanted to walk around. I love western wear. We found so many bargains in that place. So much beautiful dead-stock vintage. There's a young guy our age that works there that turns out, he's a fan of the band and we're a fan of the label so we try to pop in and say hey when we're in town. But I wish we were more outdoorsy, I'm embarrassed we don't have a good hiking spot [laughter].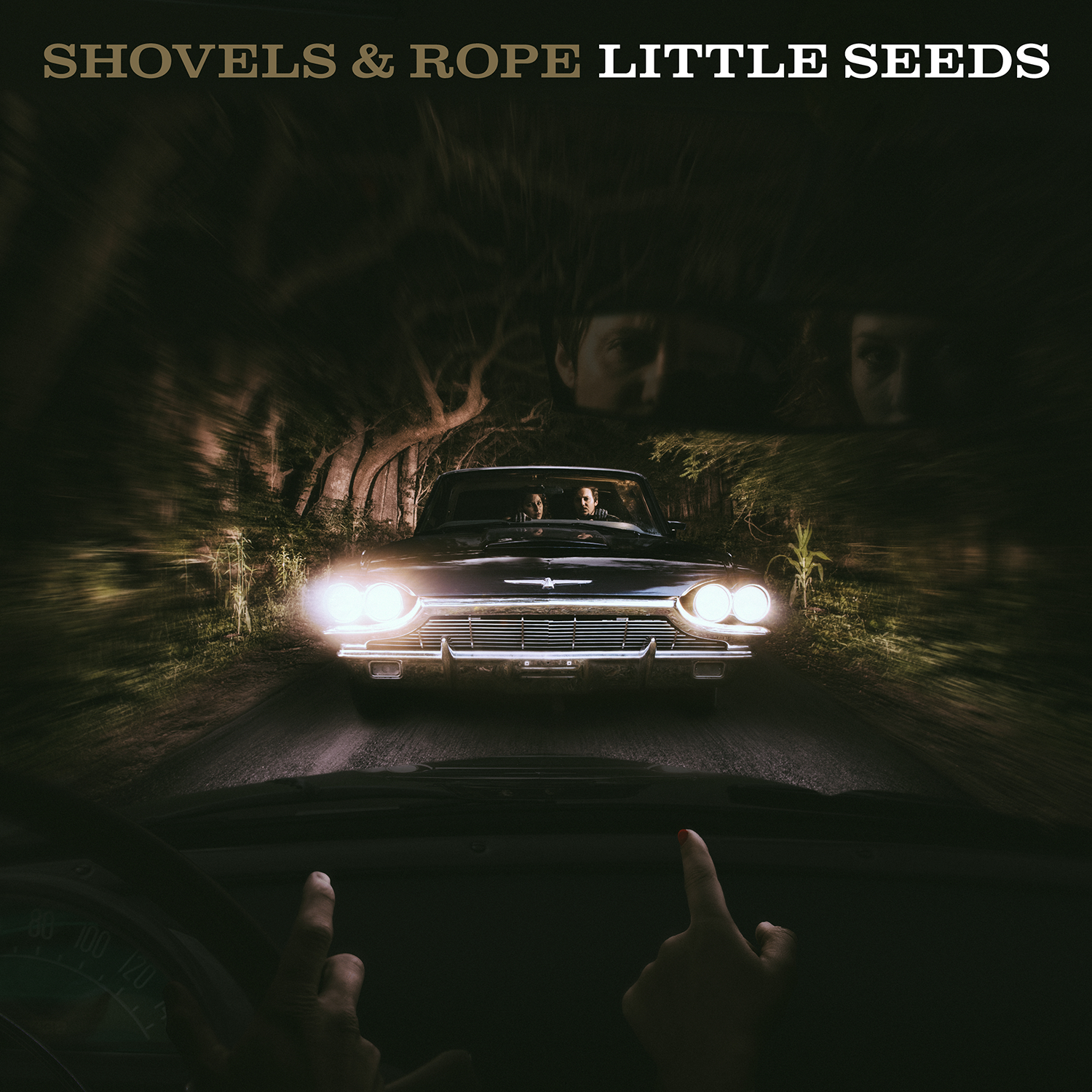 303: Does combining your job with your love life ever get challenging?
CAH: I'm sure it does but we don't really know any other way of life so there's nothing to really contrast it to. There's definitely a balance and most days we're really good at maintaining that balance. Some days it's harder than others, especially with the baby. It's mostly from lack of sleep. Neither of us sleep anymore. Between the baby and insomnia we're both kinda sleepless people. But one thing I can say is that Michael is my favorite person so it's easy to be around him all the time. Easy on the eyes and good for a laugh.
MT: We still like each other.
CAH: Yeah, we still like each other. But we're also grownups and we understand when the other needs space. I might need space on Wednesday so I understand if he needs space on Friday. On the bus we have a Nanny, we don't have that privilege at home. It's a lot easier to give each other a little wiggle room. You know, exercise, meditate, do whatever you need to do to keep your machine going.
303: Where did the idea of doing a collaborative cover album, Busted Jukebox Vol 1 spawn from?
MT: A few years ago, we did an after-show at Newport Folk Festival. We kinda curated it. They asked us to do a set, but instead of doing a set we just wanted to collaborate with a bunch of our friends, people we've toured with before, who would be at the festival or admired. It was a good way to promote some comradery. So we made a collaborative show that night and picked some songs that we thought would be cool if we interpreted them in these interesting ways with these other artists or featuring other artists. That was the very first spark of the idea to actually make the record. Then it turned out when we were pregnant and we had a lot of downtime at home, we could work on that. We tied that record together while we were on a break.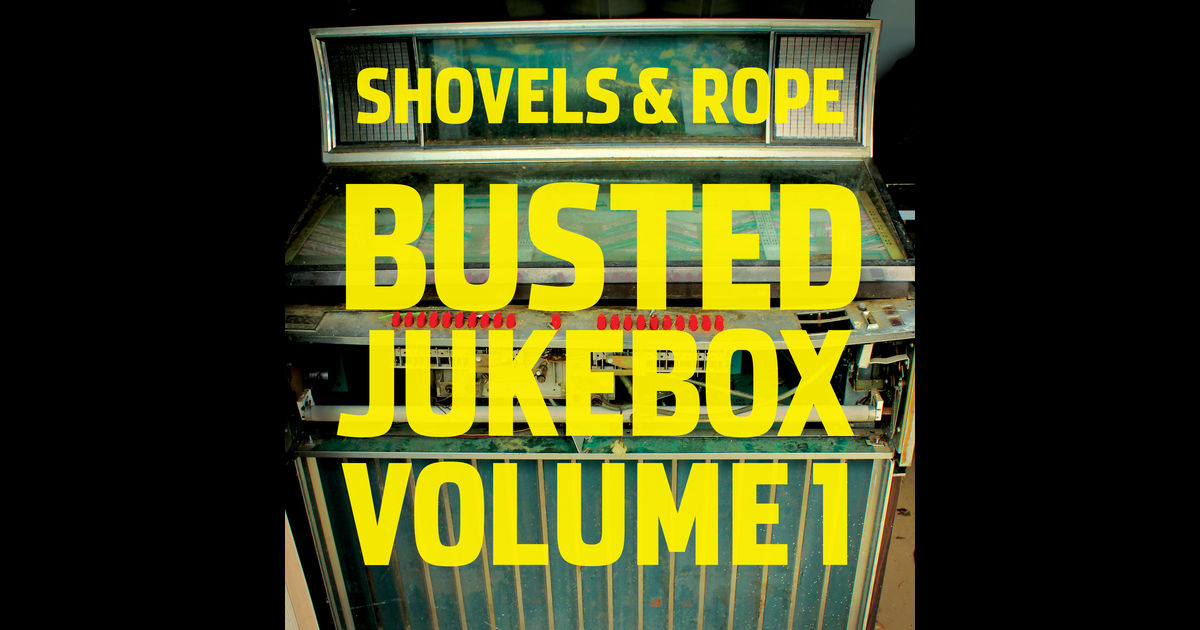 303: Little Seeds was released just this month. How was your process on this album different from your first albums?
CAH: These songs were written while we were expecting to have a baby and all of that stuff does crazy things to your mind. Michaels' parents were living with us for a couple years following an unfortunate Alzheimers diagnosis and I think we were just real sensitive and needing each-other and working through a lot of personal stuff. So the environment in that way was different. The way that we had made the record is pretty consistently the same though.
Be sure to catch Shovels & Rope with Indianola at The Ogden Theater on November 18 and 19. Tickets can be purchased here.