Denverites love their lifestyle, including the weather, the culture, the outdoor (and indoor) activities, the people and the community we support. Although we love the fall/winter season, the cooler weather has the tendency to make us want to stay in bed to the last minute – covers over the head and all. Do you find early mornings a little more difficult, your head in a daze and not feeling rested? Do morning workouts seem more difficult and does grabbing a cup of coffee and running to the office in a fog become more of a reality? Are you ready to face the day? Probably not. Does extra energy, feeling rested with more focus sound like a dream? It's not. Meet Well & Company™.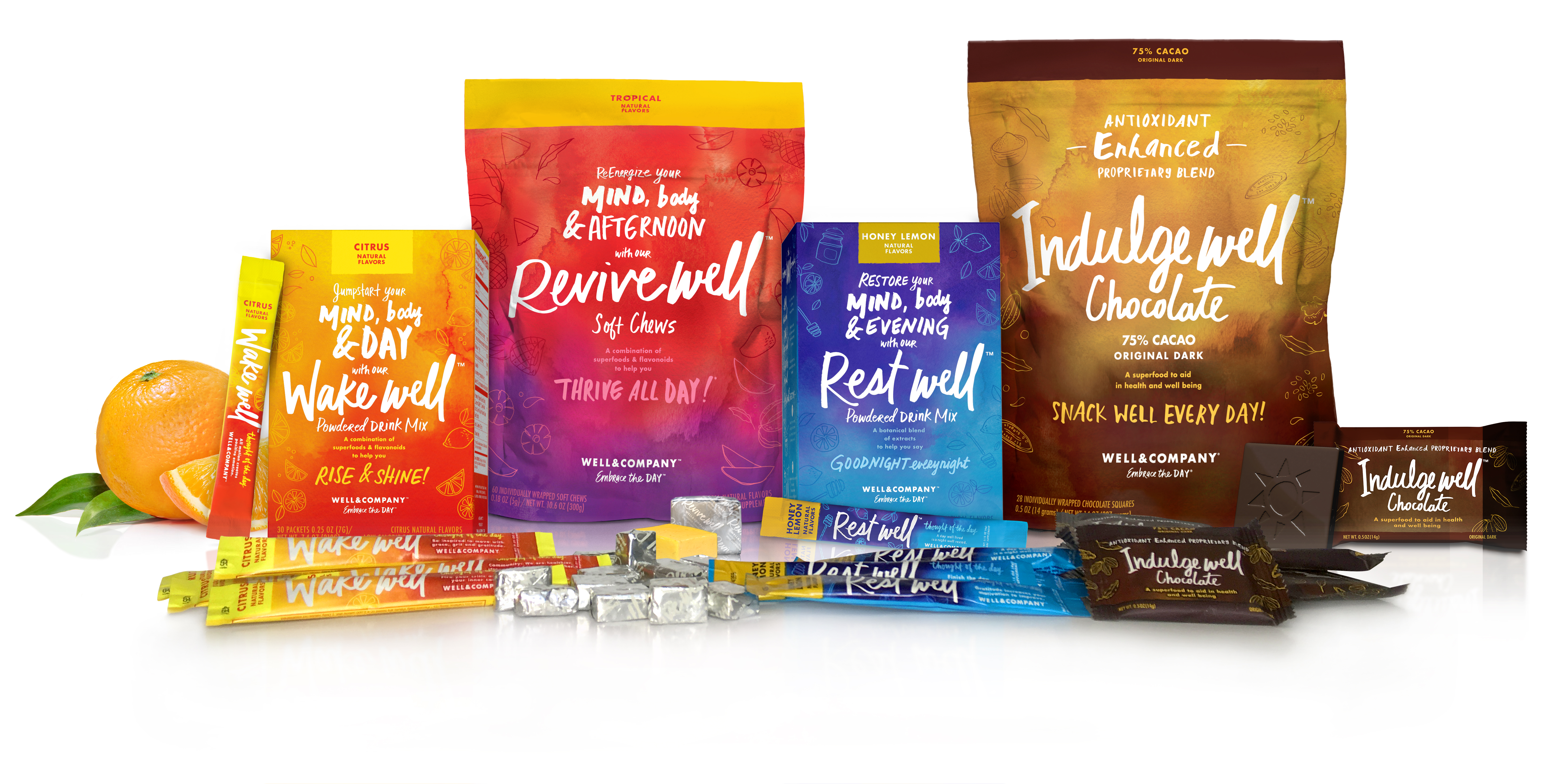 Well & Company's Daily Well™ is a scientifically-based suite of products that pro-actively work to help your body adapt to the daily rhythm of day and night. Jumpstart your day with Wake Well™, a powdered drink mix to give you energy, focus and improve your mood (did you know that your stress hormone, Cortisol, is higher in the morning?). Wake Well contains B Vitamins to aid in lowering Cortisol, so you are ready to face the day.
And then they appear: the post-morning blues. Individually-wrapped Revive Well™ Chews, filled with antioxidants, green tea and Quercetin help you re-energize so you can thrive throughout the afternoon. Plus, they are great to take before a workout, you know, the workout you skipped this morning in order to stay in bed longer.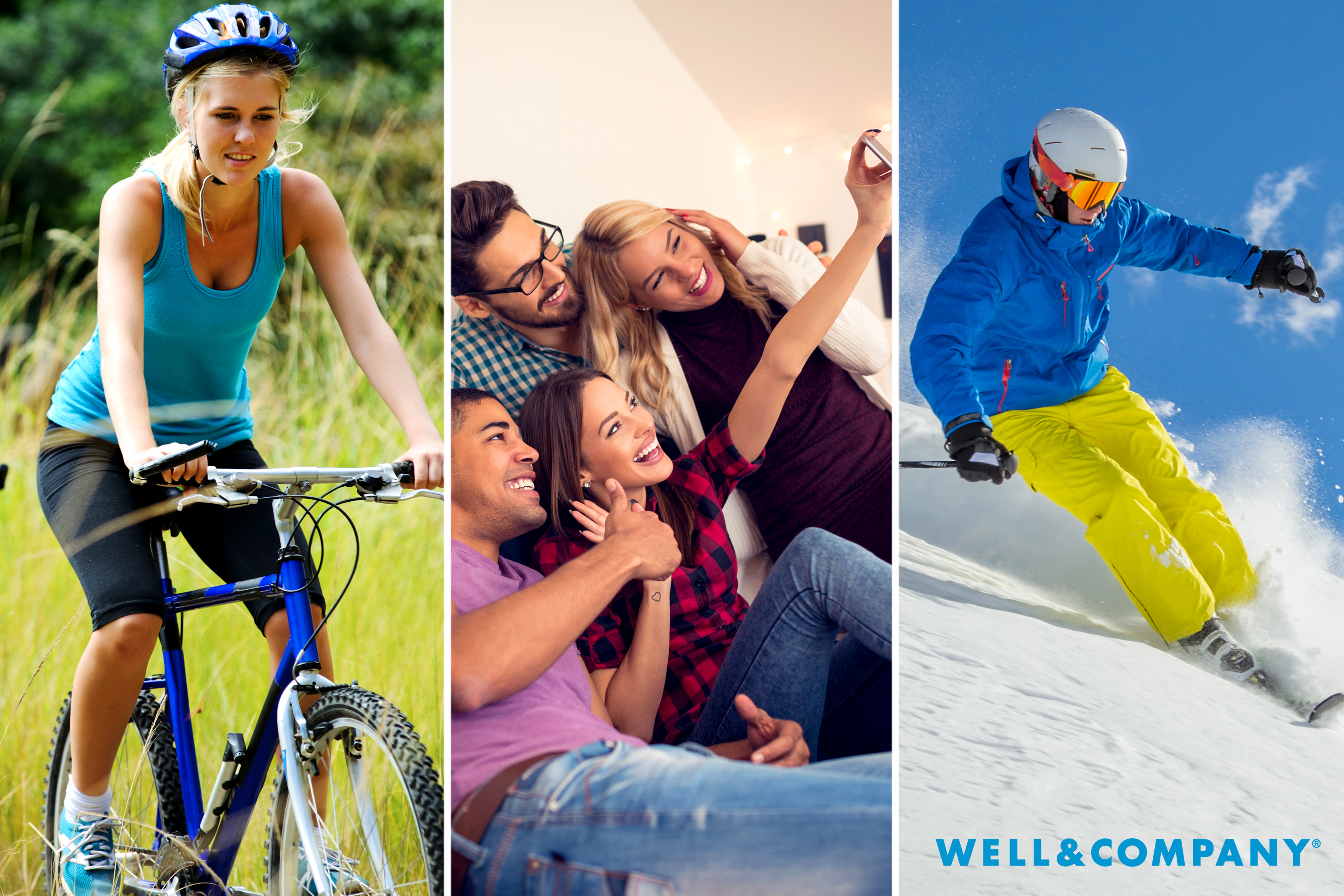 It's 3:00 p.m. and lack of motivation, focus and fatigue is setting in.  Is the vending machine calling your name?  Just say "no." Indulge Well Chocolate™, an antioxidant-enhanced smart snack of 75% dark cacao, turmeric and flax seed oil, is taking snacking to the next level. Indulge Well Chocolates satisfy between meal cravings while lowering stress, boosting your mood and providing nutrients. Plus, it's chocolate. Need we say more?
It's time to settle in for the night. Are you ready? Or are the day's activities and tomorrow's to-do list running through you mind? Rest Well™ powdered drink mix helps support a more restful sleep by helping you relax and unwind so you fall sleep or get back to sleep more easily. You wake rested, restored and ready to face the day! Incorporate Well & Company Daily Well Products into your lifestyle and get ready for a jumpstart! Well & Company Daily Well Products are gluten-free, non-GMO, preservative-free, naturally flavored and do not contain artificial sweeteners, flavors or colors.
Find out how you can jumpstart your lifestyle here. 
 
This post is Sponsored by Well & Company.