Formerly the space inhabited by Fuel Cafe, the socially conscious heritage incubator Comal at Taxi officially began serving up authentic Latin American fare early last week as part of Taxi's partnership with Focus Points Family Resource Center. Referred to as an incubator with social purpose, this 15 woman show will serve as a space for teaching, learning and earning, guided in eight month sessions by chef Tim Bender.
Bender was originally a Sociology major at CSU on track to work in the probation department when he decided to take on a cooking job at a sports bar while he waited for proper career offers. From there he fell in love with the culinary world and decided to attend the Auguste Escoffier School of Culinary Arts in Boulder as part of a 15 week program introducing students to the professional industry. He worked in various kitchens such as the Chinook, Trillium, Black Pearl and several others, which eventually led him to Comal and executing the very unique concept behind it.
"I play the role as the head chef, but more that I make sure the standards are in place. I do all the ordering, the scheduling. I teach them, it's almost like [I'm the] chef/teacher, I teach them about sourcing good quality products and how to operate in a restaurant environment instead of cooking at home for [only] a slew of people. It's quite different and they're learning fast but it's definitely going to be an adjustment," responded Bender in reference to a question about his role at Comal.
As part of this incubator, each session will be eight months long with a rotation of 15 new women bringing new recipes and heart to this project. The first class has brought authentic Mexican dishes that they've been serving up to family and friends for as long as they can remember — some have been passed down through generations.
Fifty year old Dolores Aguilar moved to Colorado from Aguascalientes, Mexico when she was 21 years old. She is one of the 15 women to take part in the first session of this socially conscious incubator restaurant. "I'm from Aguascalientes, Mexico. I'm 50 years old. I started to cook when I was nine years old. I moved to America in December of 1995 to Colorado," said Aguilar. Cooking has always been a part of who Aguilar is and how her family connected. Her favorite dish to cook and she hopes to offer to Comal is her special recipe for mole sauce, rice and beef barbecue.
"I would like to learn all the managing of the restaurant and the kitchen, that would be helpful to me. I would like to learn everything about the restaurant," said Aguilar.
I also had the chance to sit down with Raymunda Carreon from Durango, Mexico. While living in Mexico, Carreon held a job doing cement work but she talks fondly of cooking since she was very young. Carreon laughs a bit when telling me how when she was asked to come to America it was the last thing she wanted to do, needless to say since arriving she has adapted and learned to enjoy her time here.
The goal of this unique culinary endeavor is to teach women in the community how to cook, manage and create relationships within the industry so that when the program is over they are able to continue working and creating a livelihood.
"I think it's great because I love to cook. My goal is to know how to manage a restaurant and I would like to have a place where I could sell my own food," said Carreon. "I don't have a preference [of what] I like to cook — tamales, gorditas, enchiladas."
The first class began a little over two weeks ago before they opened the doors to Comal. Bender, along with several volunteers in the industry, came together to slowly prepare them for what was to come — a crowd of hungry patrons — though in actuality the best way to learn is to be thrown into the fire and see what you withstand. "I think it's really important for me to take a step back and let them just do it. That's just the best way to learn. Repetition and hands on visual [learning]," said Bender.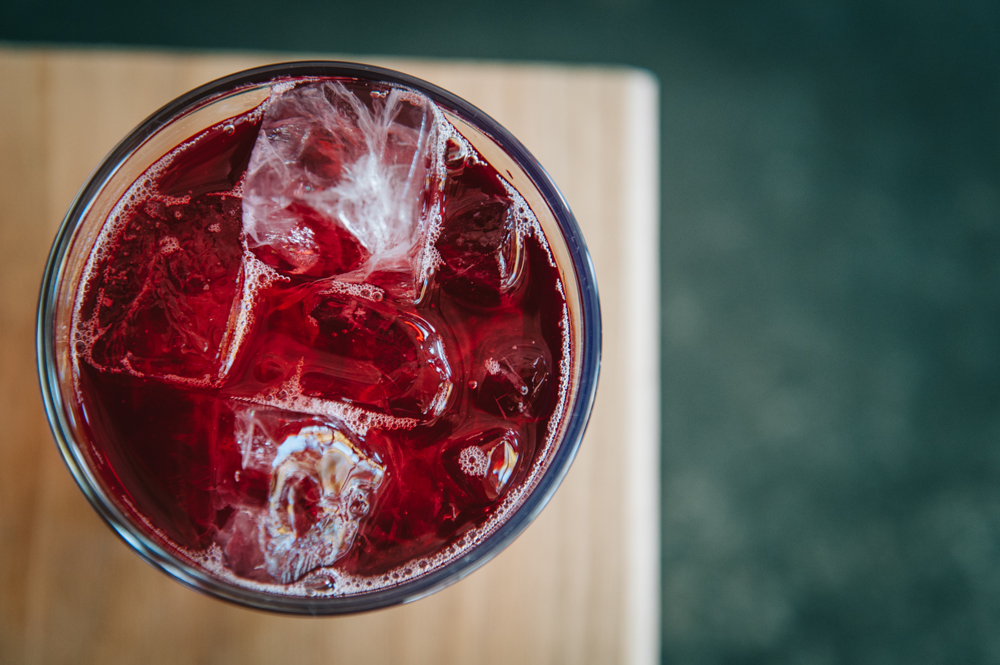 In the early stages of everything you work solely around testing and solving what works and what doesn't — this is true with Comal. Currently the menu will change daily but as for the future, we will just have to wait and see. They predict reaching a point at which they'll find a certain groove and response to what they're cooking and possibly only rotate the menu weekly, though there's no complaints with all the new delicious choices they are offering everyday.
"We do a little bit before and after, after is the most important it's when we get the menu together and we decide what we're going to do for the next day. I basically leave it on the table for them to figure out and then I order all the food and show them how to prepare it for maybe a hundred people," said Bender.
Once the first session has come to an end, Bender hopes to continue with the next class of 15 women who comes through. Each session will house eager students hoping to learn and grow within the industry while bringing authentic cuisine from their personal recipe collections.
Comal 3455 Ringsby Court #105. Open Monday through Thursday 11 a.m. to 2 p.m.
All photography by Lucy Beaugard.