Is there any bond quite like that between a person and their dog? Author Dean Koontz described it like this, "once you have had a wonderful dog, a life without it, is a life diminished." Fiercely loyal and unconditionally loving, there is an infinite number of reasons your dog is probably your best friend. More than half of dog owners in the United States consider their pups to be a member of the family.
However, while 44 percent of Americans have a Fido or Fluffy curled up by the fireplace, there are still almost eight million dogs entering shelters each year. The Humane Society of the United States indicated that out of the approximate three million dogs being euthanized each year, 80 percent of them are healthy enough to be placed into homes, but are instead put down due to overcrowding in the shelters. Only 35 percent of dogs living in shelters are adopted each year (enter Sarah McLachlan).
Why are there so many dogs without homes? There are two major contributing factors behind these shocking numbers. The first is the lack of dogs that are spayed and neutered. A pet owner who does not have the intention of properly breeding and neglects to spay or neuter their dog runs the risk of contributing to the puppies that are living in the streets. The second factor is pet owners who fail to provide their dog with proper pet identification. Twenty-six percent of dogs brought into shelters are pets who have wandered too far from home. However, that percentage only accounts for the pups that are returned to their humans thanks to means of identification and not the pets who never make it back.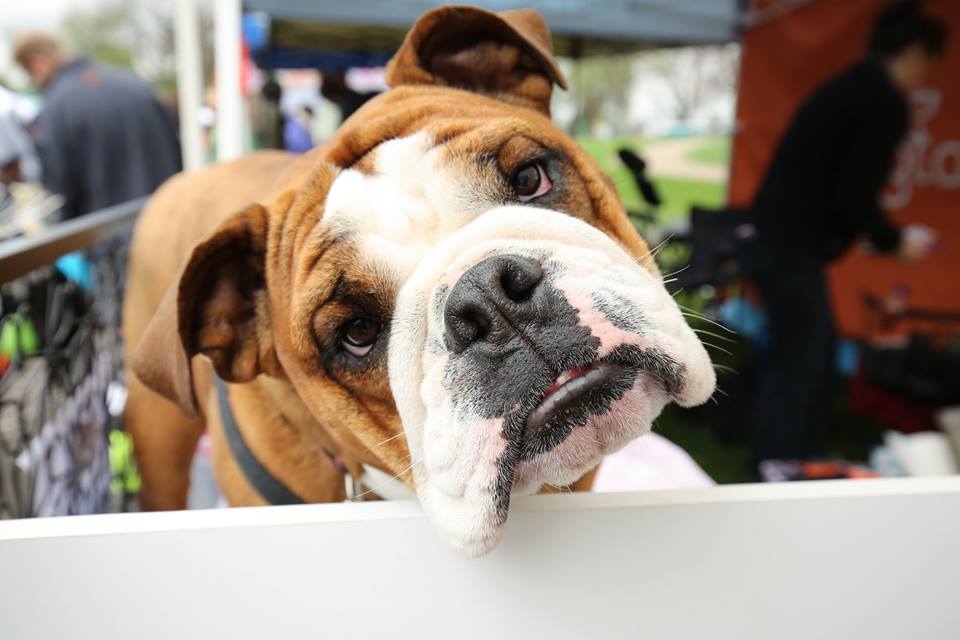 October is Adopt-A-Shelter-Dog month. This nationally-recognized holiday was dubbed so by the American Society for the Prevention of Cruelty to Animals in order to generate awareness, educate the public and ultimately reduce the number of dogs entering shelters each year. Many rescue shelters will offer specials or discounts throughout the month of October as an incentive for adoption. However, if you cannot commit to taking home a fluffy friend there are lots of other ways to help lower the statistics for homeless dogs, including understanding the benefits that come with spaying/neutering your pet, understanding the responsibilities that come with not spaying/neutering your pet, knowing what entails thorough and proper pet identification and recognizing the full commitment that is being a responsible pet owner.
To celebrate Adopt-A-Shelter-Dog month we encourage you to check out some of the resources that are provided throughout this article, and while we aren't exactly encouraging you to make an impulsive decision, we will go ahead and leave these adorable photos and this list of Denver area shelters right here…
Places To Adopt Near Denver
Denver Animal Shelter
Where: 1241 W Bayaud Ave, Denver
Website: www.denvergov.org
The Denver Animal Shelter provides  protection services throughout Denver County. Some of their many services include adoption, pet surrender, resources for lost and found pets, microchips, spay and neuter services, vaccinations and information on Denver animal ordinances. Denver Animal Shelter is a member of the Metro Denver Animal Welfare Alliance which is a coalition of 25 public and private shelters, rescue groups and other animal service providers in our community who aim to foster the best-possible animal-human bond.
MaxFund
Where: 720 W 10th Ave, Denver
Website: www.maxfund.org
MaxFund is a non-profit animal organization and a leading shelter in the No-Kill movement. MaxFund has placed 30,533 dogs and cats in homes since it was established in 1988. Adoption information and the beautiful backstory behind MaxFund can be found at their webpage.
Dumb Friends League
Where: 2080 S Quebec St, Denver
Website: www.ddfl.org
Founded in 1910, the Dumb Friends League aims to end pet homelessness and animal suffering. The Dumb Friends League not only places homeless animals but also investigates cases of neglect, mistreatment or abuse, provides shelter and veterinary care to sick and injured animals, offers educational opportunities to the public and leads mobile spay and neuter projects to help reduce overpopulation. While the Dumb Friends League provides euthanasia to suffering animals, they are a no-kill shelter that will house healthy animals for as long as it takes to find them a forever home.
Before you go, we'd like to also mention that while it is Adopt-A-Shelter-Dog month, there are cats awaiting their forever homes too. As a matter of fact, the numbers for cats living in the streets are even higher than dogs and the number cats being adopted are significantly lower. October is a particularly difficult time for shelter cats and stray cats due to their unfortunate ties with Halloween superstitions, so we have included a few resources for Denver cat shelters as well.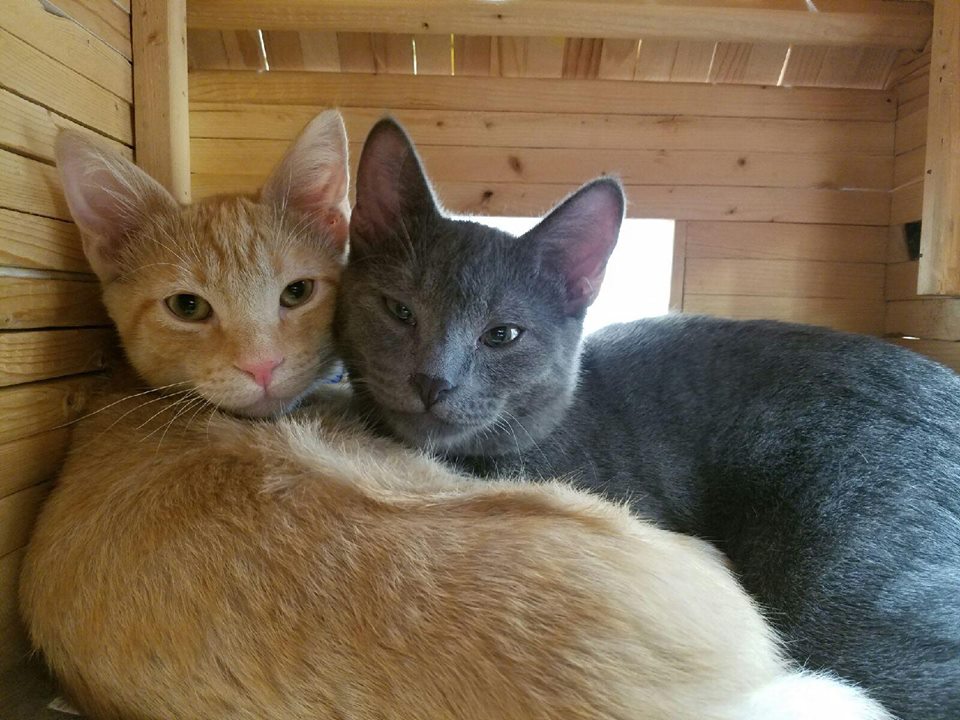 Rocky Mountain Feline Rescue
Where: 2390 S Delaware St, Denver
Website: www.rmfr-colorado.org
The Rocky Mountain Feline Rescue prides itself on being non-profit, no-kill, cage-free cat shelter. They house approximately 125 homeless, abandoned and abused cats. They even offer to take back a cat should the adopter change their mind after the adoption process. RMFR hosts events like "Bingo Nights" where all proceeds go directly to benefit the cats of the shelter. Surrender, adoption and volunteer details can be found at their webpage.
Cat Care Society

Where: 5787 6th Ave, Lakewood
Website: www.catcaresociety.org

Cat Care Society is a non-profit organization that provides premium care for cats that are homeless in the Denver Metro area until a forever home can be found for each one. Other services include temporary refuge for cats whose owners are in a situation where they cannot provide adequate housing for their cat, a food bank that provides assistance for owners of low-income who cannot provide food for their cat, full veterinary care and more. Adoption details and screening requirements can be found on their webpage.
To find a full list of animal shelters in Colorado check out this regional directory.