Sometimes Denver has really cool music that gives us a glimpse into the indie world. And sometimes, it brings us the U.K. band Oh Wonder. A beautiful duo who dazzled the crowd with their accents, they swept us into dance and feel-good vibes at the Gothic on Thursday, September 22, the first day of fall. Their opener, Kevin Garrett, got to chat with us at 303 and spoke to us about his world of music and what's coming up for him.
However, the coolest part of chilling with Kevin was walking back into the Gothic from Moes. The show was obviously sold-out, and one girl was with her friend who didn't have a ticket. Kevin asked them if they wanted to see the show, and they excitedly said yes. He then proceeded to give her a ticket. We perceive singers and performers in a bubble outside of our world, but it was nice knowing they are just like us, music fanatics to the core.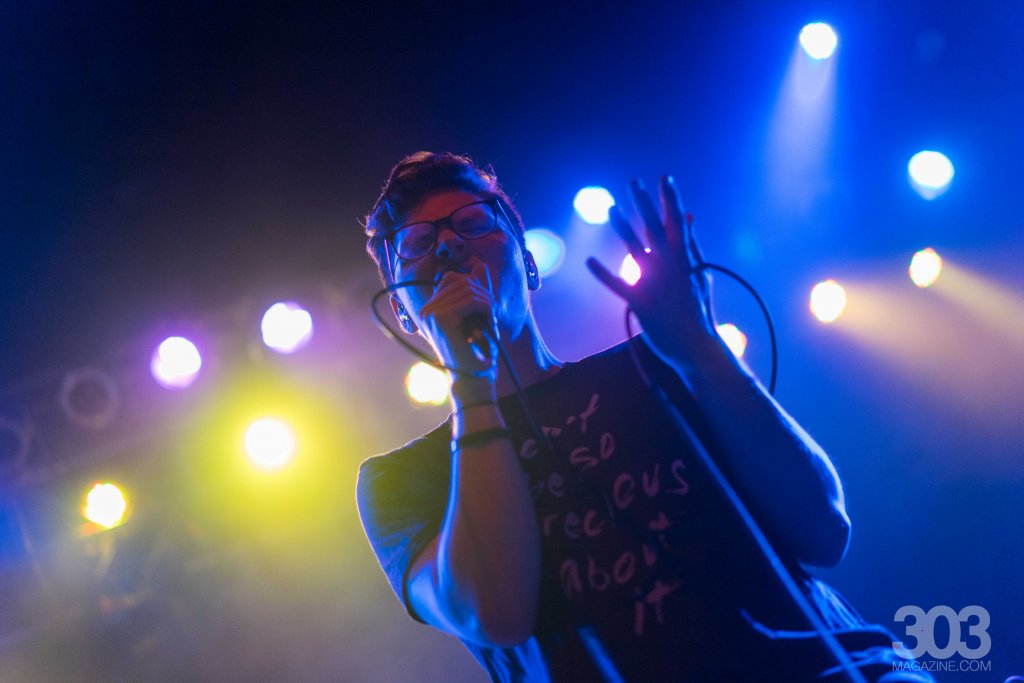 303 Magazine: What is your goal when it comes to performing?
KG: This tour is the first tour where we are doing a new show where I'm moving off the keys. We did Made in America recently, so I feel more at home at the smaller stage and I'm usually hidden behind a wall of noise. I'm interacting with the crowd more now; I think my jokes kind of land (but in a bad way), but looking people square in the face is cool.
303: Do you have a certain method to creating songs?
KG: I love when I get to write the words on their own first. It doesn't have often since I'm doing it all at once but stepping away and taking more of a poetic stance towards it is something I like.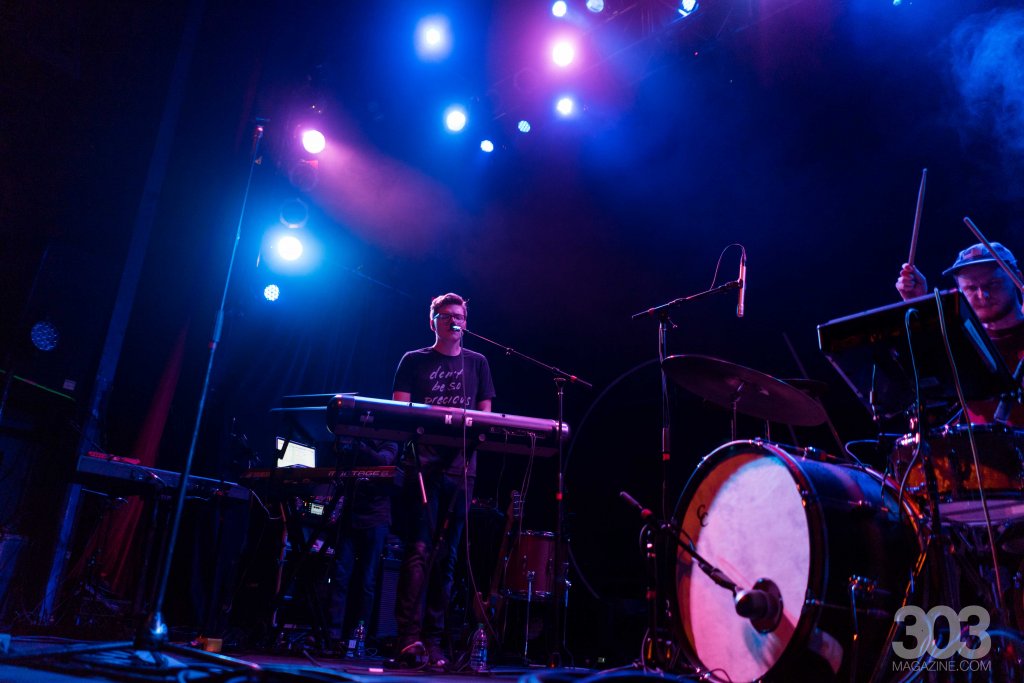 303: Who are some of your biggest influences as an artist?
KG: A lot of them are dead but for contemporary music,  I love Future Love Sex Sounds from Justin Timberlake, Frank Ocean, I'm still working my way into his new album, but I think "Solo" is his smash. It's cool 'cause there are no drums on it. It'd be a dream come true to work with Chance the Rapper or Mac Miller.
303: Who have been some of your favorite collaborators to work with? Can you share a memory with us?
KG: I haven't done that much collab but my vocals are with Band Kngdm and that was moving more into pop music. Collab is great because you get to do what you love and get a sense of your style, plus work with friendly people.
 303: Do you get sick of people asking you about how it was working with Beyonce?
KG: You know, I haven't been asked that before. But no it was amazing. I wrote her song "Pray You Catch Me." It was a crazy experience to be on that album, and not to be biased but I believe it is one of her best albums because what are you going to do after that visual album? She just dropped like an actual movie.
303: You recently dropped your new song "Precious." What else is in the works/in store for you?
KG: I'm working on more new music somebody asked if I was putting an album out and I just said yes because I only have six-seven songs out. That's my job; I've had an album written for a few years and I'm recording as an independent artist.
303: What aspects of r&b do you pull into your music? What other genres do you find yourself exploring?
KG: When I first started writing, it was very folk-singer-songwriter and I'm still in that world. I went through that Joni Mitchell and Bob Dylan phase when I was younger; the first CD I ever bought was a best of Ray Charles CD and it's still in the car, but now a memento since my car doesn't have a player. I was also trained on violin so classical music is something I love as well.
303: What got you into music in the first place and did you ever see yourself taking a different path?
KG: I started when I was four on the violin; it kind of opened doors to know what music was and what I liked style-wise. If it wasn't classical it was rock bands, and I guess there was a time when I wanted to be a doctor for a week but then I realized I wasn't actually smart so I went to back to music. (Laughs).
303: Have you performed in Denver before? What's your vibe towards this place so far?
KG: I've performed at Lost Lake Lounge. I love Denver; I think it's chill. This is the only place I've seen with a barbecue bowling alley. I don't know where we are but we've been all over this week.
303: What was one of your favorite songs to make?
KG: To make I'd say "Never Knock'," it's off the EP and it was a homework assignment in school. "Precious" was also fun to make because it came out of just me in my bedroom.
303: What is your favorite emotion to tap into when it comes to songwriting?
KG: When I'm writing songs I guess I like to get super vulnerable, just trying to be honest and open as well as relate-able. I want to pour as much of me but not say names 'cause I want the listener to feel connected as well. But when I'm performing, I'm in self-deprecating humor. All this shitty stuff has already happened, so I want to laugh it off and connect with the crowd.
303: You seem to be on a constant tour with a wide range of artists. What's a good memory you can share with us? 
KG: I always bring this up and I'm not sure why, but on James Vincent McMorrow's tour in Alberta, it was maybe my second tour and there were fifteen hundred people in the space and I was opener and you could hear a pin drop. It was amazing.
Check out more photos by Meg O'Neill here.