It's finally fall, ya'll. That means it's time to pull out your favorite fashion staples, like those trendy boots and comfy go-to sweater. It also means that it will either be 70 degrees or the ground will be covered in snow — you know how the Mile High City does it. With that being said, get ready for a fun and fashion-filled month.
DEFIANT SOCIETY Streetwear Official Debut Party
When: Saturday, October 1, 6 p.m.
Where: Abstract Denver – 84 South Broadway, Denver, CO
Admission: Free
The Lowdown: Austin Pitzer, Anthony Roybal and Justin Sturgill are premiering their lovechild and it is exactly what Denver fashion needs. The streetwear brand's philosophy, "breaking the rules with good intentions," proves that it is OK to dress outside of the box.
Bollywood Fashion Event Denver 2016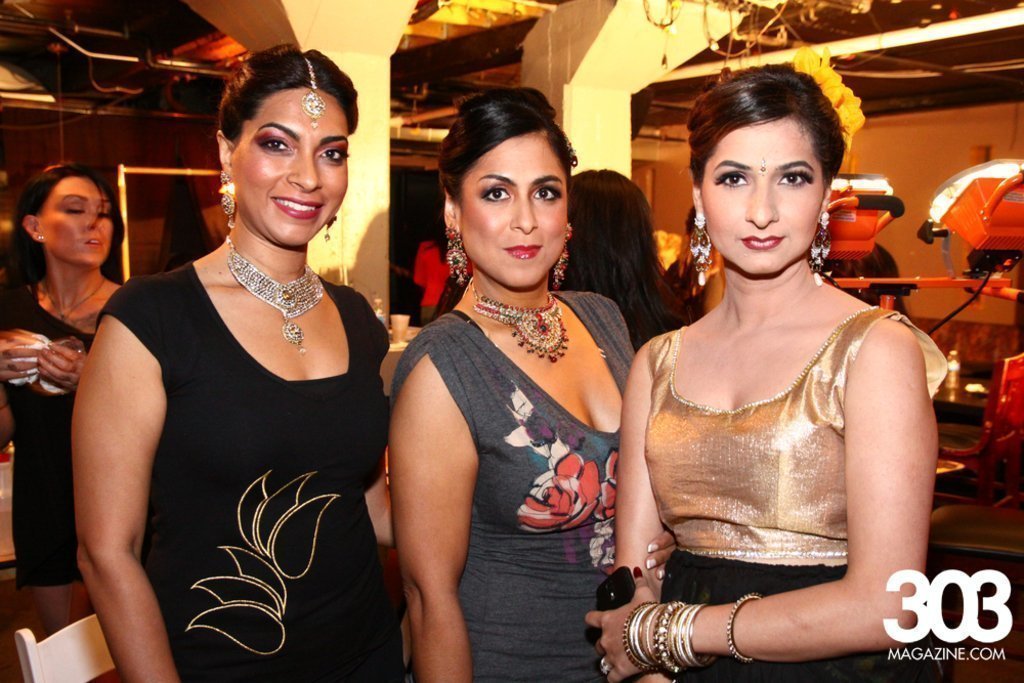 When: Saturday, October 1, 7 p.m.
Where: City Hall – 1144 Broadway, Denver, CO 80203
Admission: Free
The Lowdown: The Divalicious-Indian Fashion Boutique is set to unveil an astonishing Fall 2016 collection. The live runway show will celebrate all of the beauty and glamour in Indian fashion. DJ MRA will be spinning and keeping the party rocking while the show takes place. And it is not a Bollywood event without a dance party, so there will be a dance party following the show.
Fierce in the City 2
When: Sunday, October 2, 6:30 – 9 p.m.
Where: ViewHouse Centennial – 7101 South Clinton Street, Centennial, CO
Admission: $35-$124
The Lowdown: Live music and interactive runway shows — what more could a fashion lover ask for?  5280 Magazine's Editor's Choice for Top of Town 2016 Top Fashion Designer, Salwa Owens, will be featured in this amazing fashion showcase along with Zofia Wosinska of ÉSTAINE, jewelry designer Andrea Li and leather and fur designer Andreas Tsagas. Denver philanthropist, CEO and founder of KBat Communications and a Mile High favorite, Kristin Battenfield will be emceeing the event. The event will benefit Girls, Inc., which inspires and promotes all things girl power all around the world.
Tickets are $45 for VIP, which gets you front-row seats and includes a swag bag and $35 for general admission non-reserved seats. Rows other than front row will sit first-come, first-served. Guests can receive $4 off per general admission ticket by purchasing a four-pack of tickets. Early bird tickets will be available through September 10 for $5 off. Complimentary valet parking will be available. Tickets are available HERE.
Neiman Marcus October Events
The Lowdown: The fashion gods of Neiman Marcus have a few things in store for you!
Denim Event
When: October 6-9; Contemporary / CUSP, Level Two, Men's Sportswear, Level One
The Lowdown: Featuring the latest designs in women's and men's denim
Rene Caovilla Trunk Show
When: October 13-15; Shoe Salon, Level One
The Lowdown: Embellished with stones, Swarovski crystals and feathers, these shoes are a unique blend of craftsmanship and art.
Ralph Lauren Trunk Show
When: October 13; Fine Apparel, Level Two
The Lowdown: View the classic designs of Ralph Lauren.
Dina Mackney Trunk Show
When: October 14-15; Designer Jewelry, Level One
The Lowdown: The collection features fashion jewelry that is dramatic in scale, set in clean, contemporary bezel settings.
Armani Collezioni Fall Trunk Show
When: October 14; Fine Apparel, Level Two
The Lowdown: Timeless style and luxurious fabrications are the hallmark of this collection.
Elizabeth Locke Trunk Show
When: October 15; Precious Jewels Salon, Level One
The Lowdown: Neo-classical hand-made 19k gold jewelry features luminescent stones and Venetian glass intaglios.
Workshop : Fashion Sketching 101
When: Wednesday, October 12 6:30-9:30 p.m.
Where: Green Spaces — 2590 Walnut Street, Denver, CO 80205
Admission: $65
The Lowdown: Fashion Denver presents Elle Powell again after she wowed the crowd at the Fashion Camp.  During the class, the Denver-based artist will teach figure drawing of men and women, different fashion poses, portraying different fabrics and silhouettes (drapery, pleats, knits, furs, satins, mesh, etc.) and shading using color or graphite. Powell has received praise from the likes of Project Runway designers Gordana Gehlhausen and Natalia Fedner, so she is the real thing, baby.
Once Upon a Time Hair & Makeup Show
When: Wednesday, October 22 5 p.m.
Where: Aveda Institute Denver – 700 16th Street, Denver, CO
Admission: $10-$50
The Lowdown: The artists over at Aveda Folklor have concocted a show with all things beauty, fashion, wellness and art. October is Breast Cancer Awareness Month, so it is only right that this events supports the Breast Cancer Research Foundation. BCRF is a wonderful foundation that is all about prevention of breast cancer and cruelty-free research.
Pretty 'n' Pink Fashion Show and Luncheon
When: Wednesday, October 26 10:30 a.m.
Where: DoubleTree by Hilton – 1775 East Cheyenne Mountain Blvd. Colorado Springs, Colorado 80906
Admission: $50
The Lowdown: The mission of the HOPE Retreat™ program is to enhance the lives of women who have recently completed treatment for breast cancer by providing a safe, supportive environment for self-reflection, education and exploration of the cancer experience with a focus on identifying positive life changes. The fashion show is in support of the countless women that have fought an unimaginable fight.