Over the last few years, Denver-based Paper Bird has toured relentlessly throughout the country to eager crowds itching for more. After much approval from their live audiences, the band has finally put product to recording and will release their much-anticipated album Paper Bird on Sept 9. Carleigh Aikins, a new voice not to the band but to their discography, was kind enough to hang out with 303 Magazine and give some insight.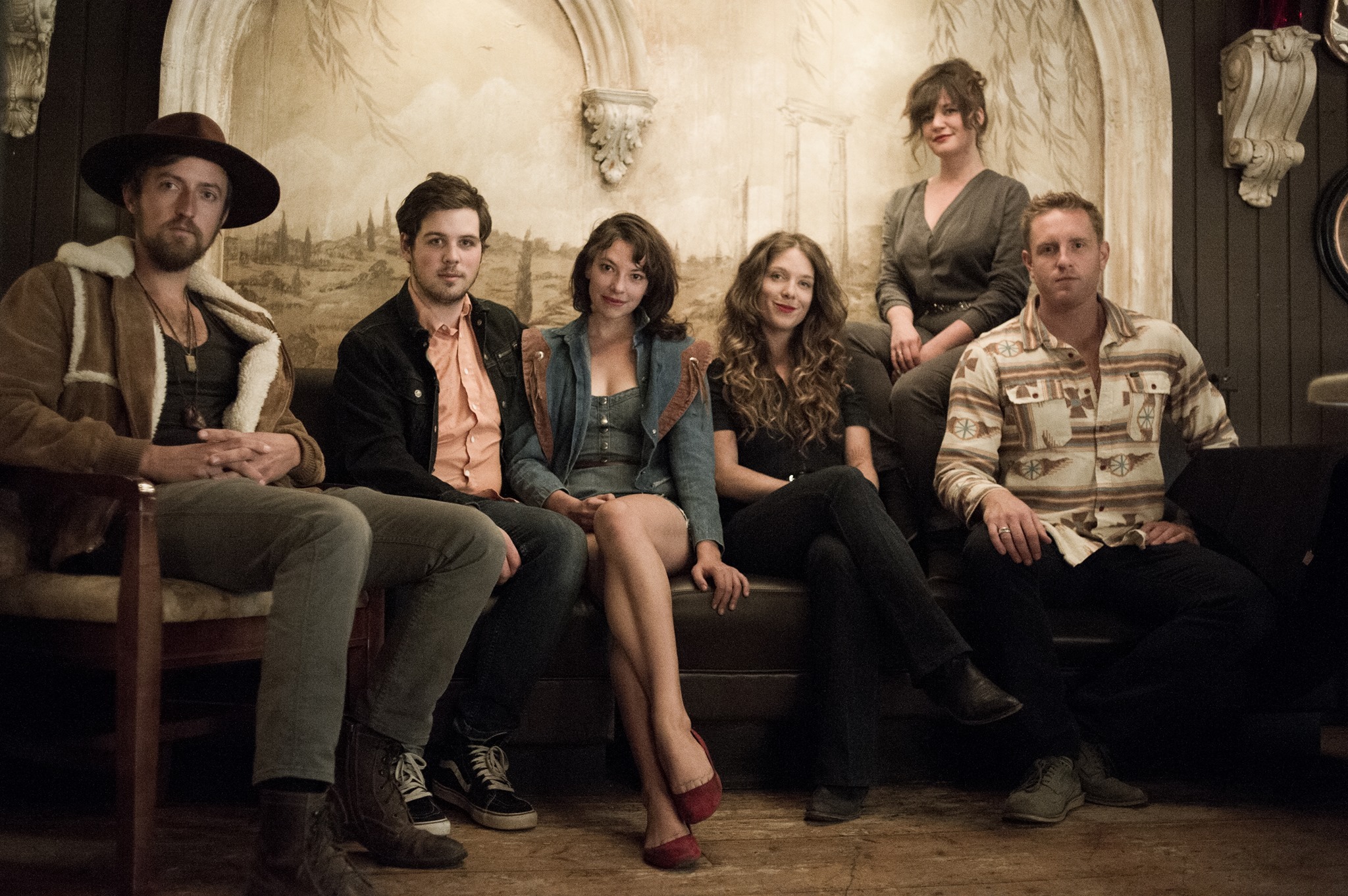 303 Magazine: How long have you been playing music?
Carleigh Aikins: Well my first musical appearance was in Kindergarten. I got into musical theater but wanted to hang with the cool kids so around high school I started playing in bands. I'm 32 now, so it's been a while.
303: When did you start playing with Paper Bird?
CA: I still feel like it's a new thing, but it's actually been a couple of years already. I finally joined the band two summers ago, that's when we started playing shows.
303: So, is this the first album you're on?
CA: This is the first Paper Bird Album, yeah. Right after Esme left I came in and they already had shows booked, so I picked up really quickly and we started right into it.
303: What is it like touring the country?
CA: I was in another band called Bahamas for about four years and we did a lot of touring then, and that is how I met Paper Bird. Traveling with this group is so easy and fun. It is not for everybody, though. It definitely takes a certain kind of person to sustain the kind of lifestyle. I know it seems like a lot of fun, because it is, but it's also a lot of hard work and sacrifice. You miss a lot of family events and weddings and all of that stuff. But, I think as soon as any of us are home for too long we get that restlessness, that hankering to get back on the road. I love it. For now, it brings me a lot of joy.
303: Being that Paper Bird is from Colorado, does it feel different playing here than other places?
CA: I'm from Ontario, so for me, the landscape is different — not to mention the altitude. Colorado has always been so great to us, we get the opportunity to play these little mountain towns, which are gorgeous and the crowds are always lovely and supportive. Even though they have been a band for 10 years, there are people still discovering us even in Colorado, so it still feels like we are a new band starting out fresh. Colorado loves their jam bands and their bluegrass, and their crowds are just so into the music. We toured with the [String]dusters, and those crowds are music lovers, they get there early to see the openers because they are really just fans of music. That's a great thing.
"This album is more raw rock and everyone is feeling good about it. We are hoping fans can see that we are a 6-piece equal-powered band."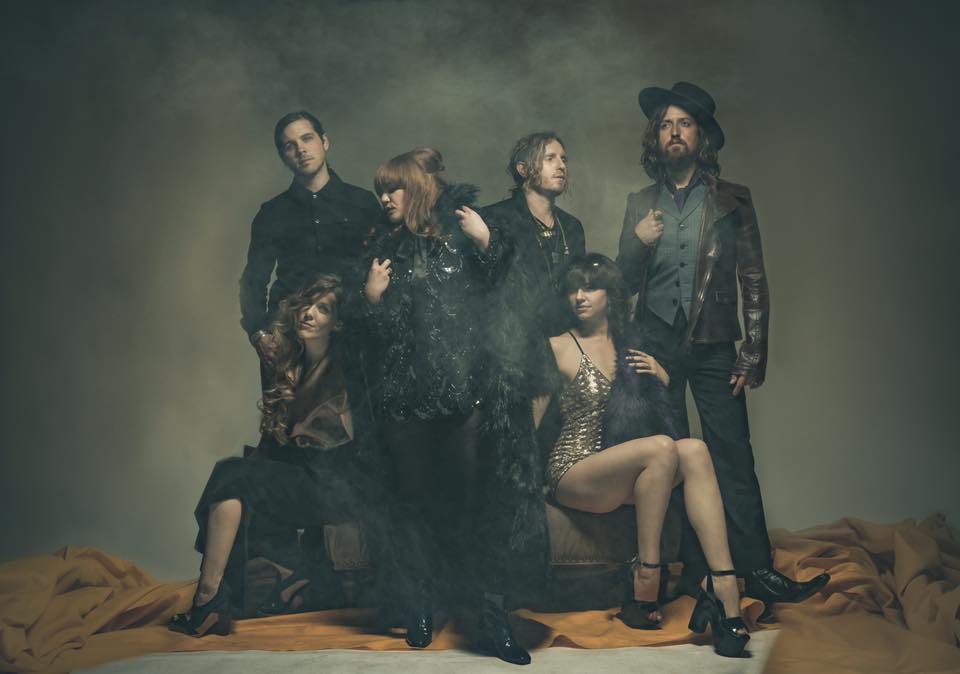 303: What is the future goal of the band now that this highly anticipated album is coming out?
CA: We are really excited to have a physical copy as a representation of what we're going, and the goal is for people to discover a new Paper Bird and the transformation we have made. We just hope that it is well received, and I just can't wait to play shows where people know the songs. I feel like once the record is out, people can connect with the music. I would be lying if I said I didn't want us to have success but honestly if people just show up to the shows and sing along, that is enough for me.
303: What was the process of creating the album?
CA: Well, when I first joined the band I was still living in Canada, so it was a lot of long distance calling and sharing. We basically started accumulating a collection of about 50 songs and I would fly in, we would work some of them out, play them at shows and see which ones were well received.
One night we were all sitting around a fire out in Evergreen — two of the guys have this beautiful home out there — we had a big fire and we wrote down all of the things that we wanted in this album. The next day, John Oates came. We thought he was only coming to write with us, but by the end of the session he has invited us to Nashville to record. We were in disbelief that our witchy seance worked! So, we went to Nashville and recorded five songs, but we realized that we had a lot of work to do songwriting wise. We did some work and went back to record the rest of the album in January. Being in that studio with all of that gorgeous gear and talented people reinforced that we were doing something right. It was just an amazing once-in-a-lifetime experience.
303: How do you think this album is going to change the perception of the band?
CA: It is hard to say, but it is certainly is a different sound. We removed the banjo and the stand-up bass and became more electric. My voice is a sort of raw voice, and I feel like my singing raw brought the other girls to open their voices and use them in new ways. I feel like it made us feel okay to go balls to the wall and really sing out hearts out. Not that they weren't doing that before, but I think it was a more tender approach. This album is more raw rock and everyone is feeling good about it. We are hoping fans can see that we are a 6-piece, equal-powered band. All we can do is be proud of what we made and you know, trust that it's good.
303: What are your favorite tracks on the album?
CA: "Parade" is the first song that I brought to the group, so that has a special place in our hearts. It arcs this moment where we realized "oh, we have chemistry." That is the first song that I brought to the table that everyone was excited about, so it will always be special to me. I really love "Waiting For You," it just has this mystical, Lord of the Rings sound. It is a really beautiful cry at the end of the album, I think it ties everything together and made a great record.
303: What would you say to Denverites looking to buy your album and stop by your Colorado shows?
CA: I'd say, lets party, man! Come on over. I am really excited to play at Twist and Shout. I think the last time I played at a record store was like four years ago, so it's been a while but it always feels really cool. It is a rare thing to get to do anymore. So much goes into making a record that by the time the record comes out you're almost ready to move on to the next big thing. It has been such a process and I am so excited to finally have something to show for the last two years.
The Twist & Shout performance will be at 6 p.m. on Thursday, September 8. You can RSVP on their website. Paper Bird will be officially released on September 9.