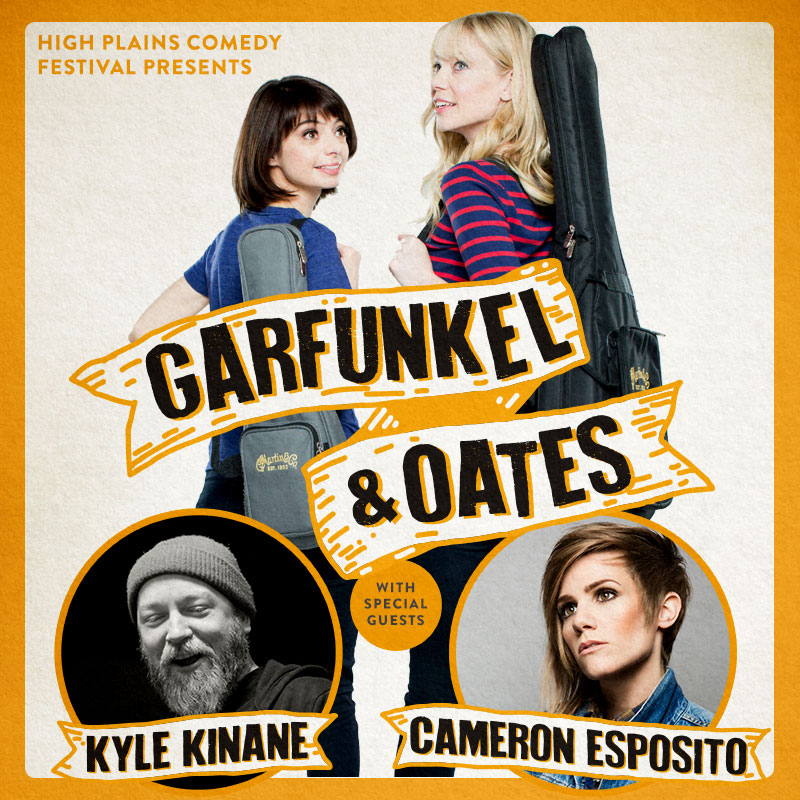 [UPDATED August 9 at 4:47 p.m.]
High Plains Comedy Festival (HPCF)  finalized its 100+ performer lineup for the 2016 festival. The fourth annual festival sponsored by truTV will take place August 25-27, at venues on South Broadway and Paramount Theatre. With 25 show, it will be the largest HPCF yet. 
The lineup includes more than 50 Denver-based comedians, including Christie Buchele, Aaron Urist, Nathan Lund and Janae Burris. Some previously announced artists are Bobcat Godthwait, Baron Vaughn, Aparna Nancherla, former Denverites The Grawlix, Tory Walker, Chris Charpentier, Jordan Doll, Kristin Rand and most recently Josh Blue and  Maria Thayer.
While the final schedule has been set and with it comes popular themes shows including Cartoons & Comedy, Iron Comic, Competitive Erotic Fan Fiction and more.
Along with theme shows, the Festival will also have podcasts and showcases. Local shows Mara Wiles & The Funky Brunch, Cartoons & Comedy, Luche Libre & Laughs, The Narrators, Uncalled Four and live podcasts from Jonah Keri and the These Things Matter crew make for a promising event. Also, the cast of Those Who Can't will perform a live table read of an upcoming second season 2 episode.
"We've definitely taken High Plains to a new level this year," says Festival Founder and Executive Director Adam Cayton-Holland. "We've packed the line-up with amazing performers and unique shows to give the audience a chance to see people and ideas that they normally wouldn't in Denver. The whole idea behind the Festival is to expose Denver audiences to as much great comedy as we can pack in a weekend, while also highlighting Denver for the performers, industry and media who come in for it—and this year, I think we're doing just that."
Tickets are now on sale and can be purchased here. Individual tickets range from $5 and $20, with most tickets at $10 or $15. Tickets to the headlining show are $42 and can be bought here. 
Editor's Note: 303 Magazine is a media sponsor of High Plains Comedy Festival.