Fringe. Some love it, some hate it. Regardless of what side you're on, it's a classic trend that's always around because of western wear, 70's inspired fashion, and anything to do with leather. Andreas Tsagas, a Grecian-born couture designer who calls Denver home, knows this fact well. A. Tsagas Designs specializes in hand-made leather good, furs, and of course, fringe. Ready for some new ways to wear fringe? Look no further.
Biker Casual
The Four Seasons jacket allows for a biker-inspired look. With the addition of the fringe on the sleeves, olive leather boyfriend pants, and a tan fringe tassel necklace it makes for an even edgier getup.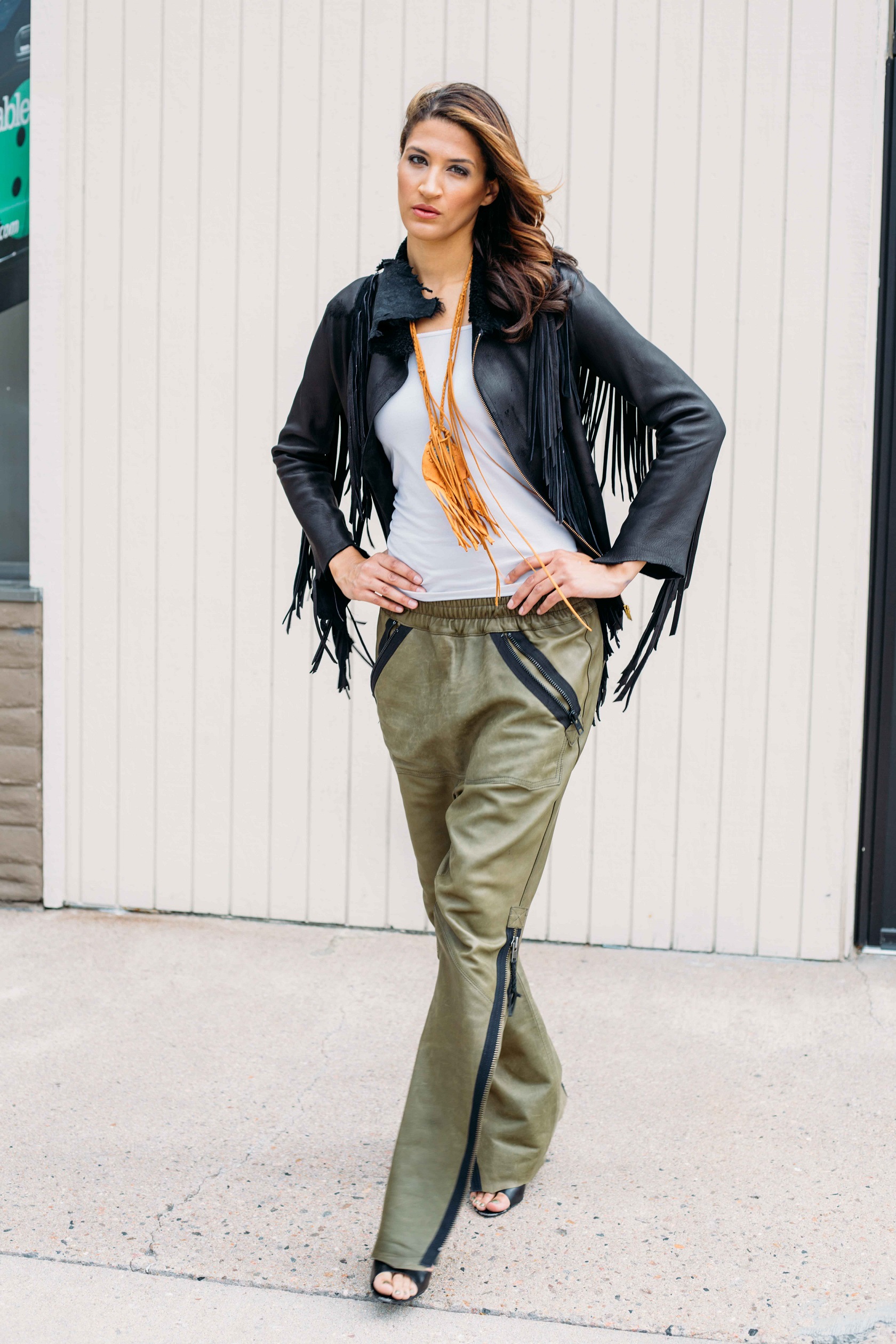 White Out
This Drama White vest makes a strong but subtle statement. A cowboy hat, a pair of Daisy Dukes, and a burgundy belt add pops of color. Next summer concert outfit? I think so.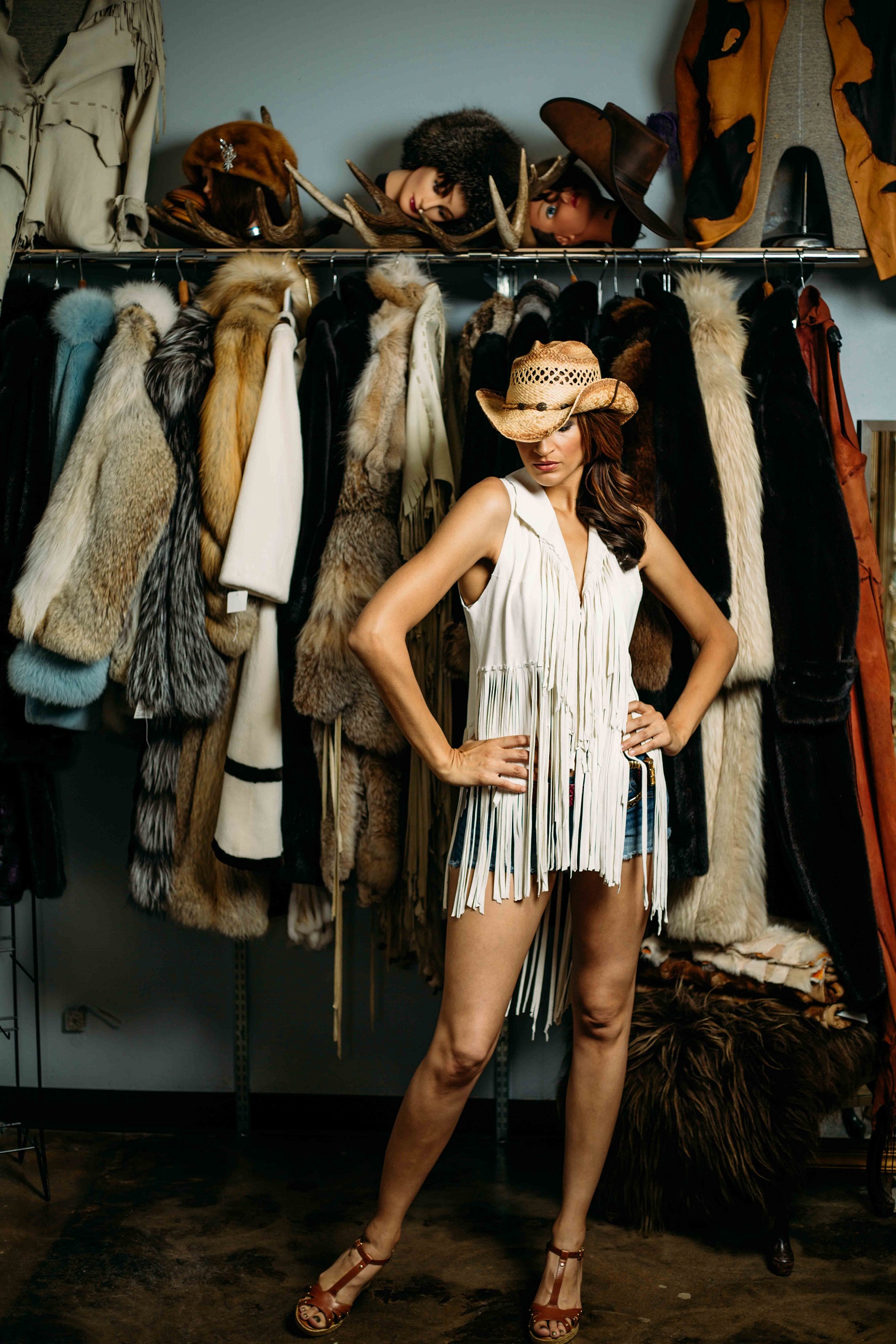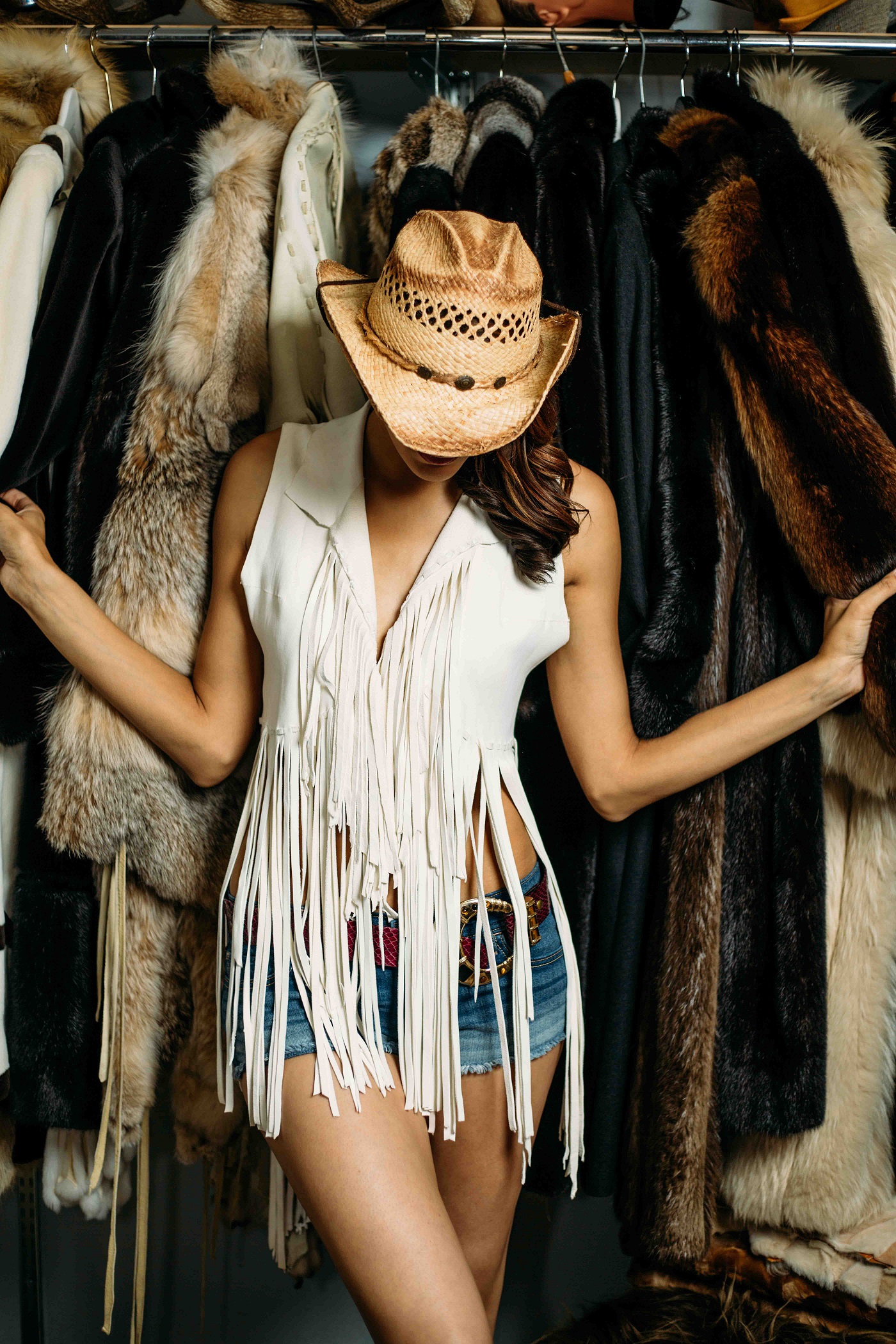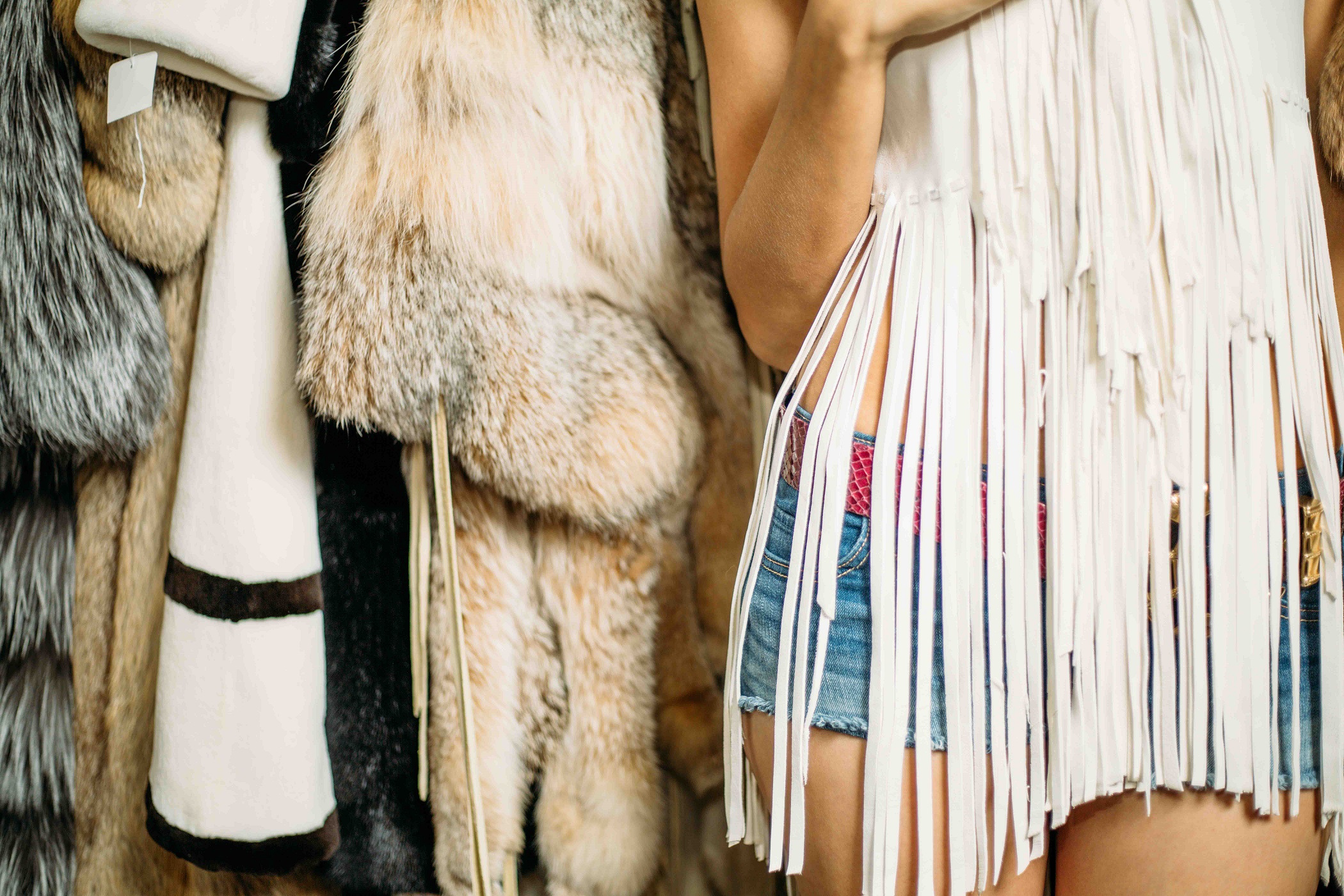 Black is the New Black
303 lives for an all black outfit. The Galaxy Skirt in black, Fly fringe vest, black deerskin leather cuff, North Star festival bag, and a black cowboy hat make for a mysterious and sexy look.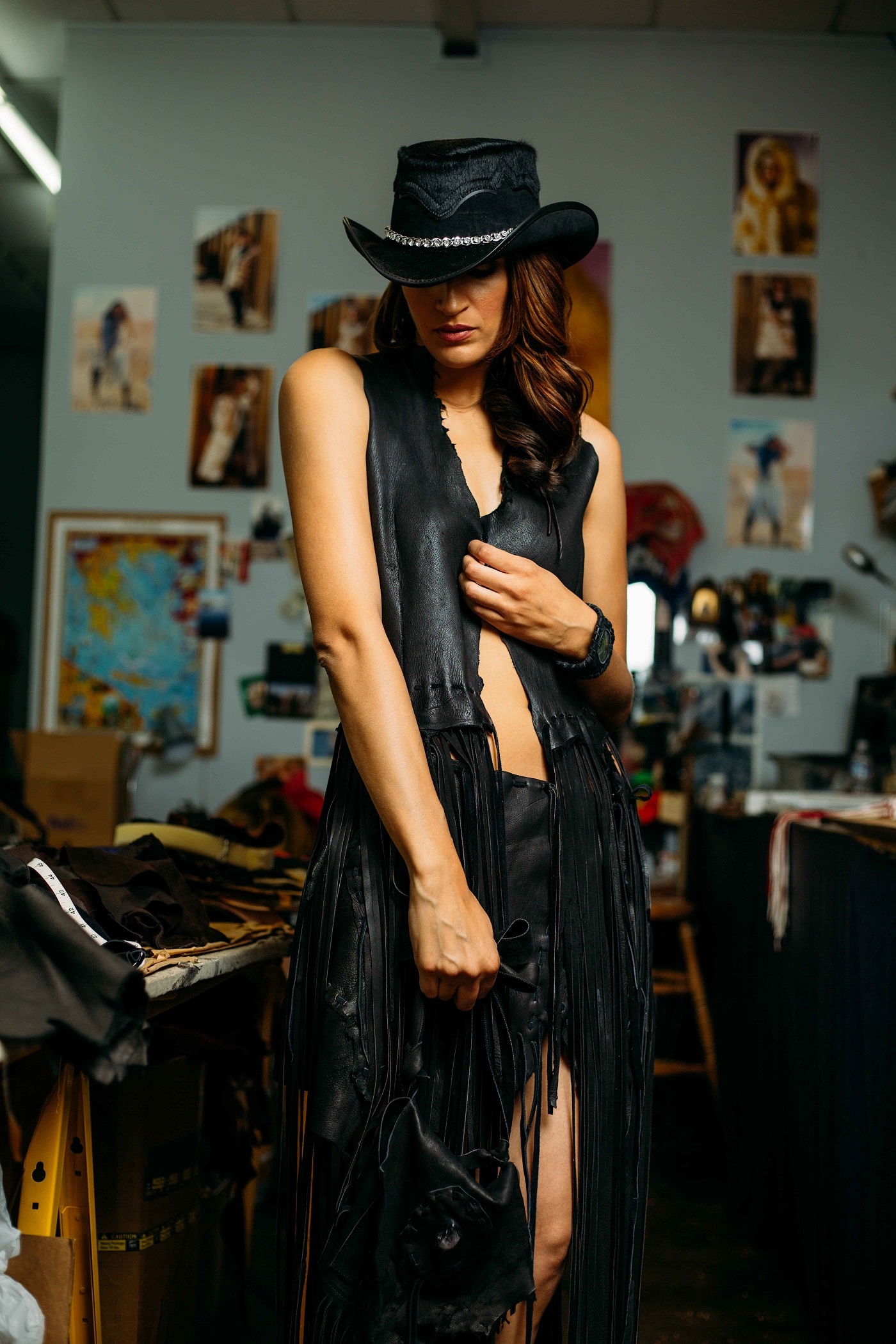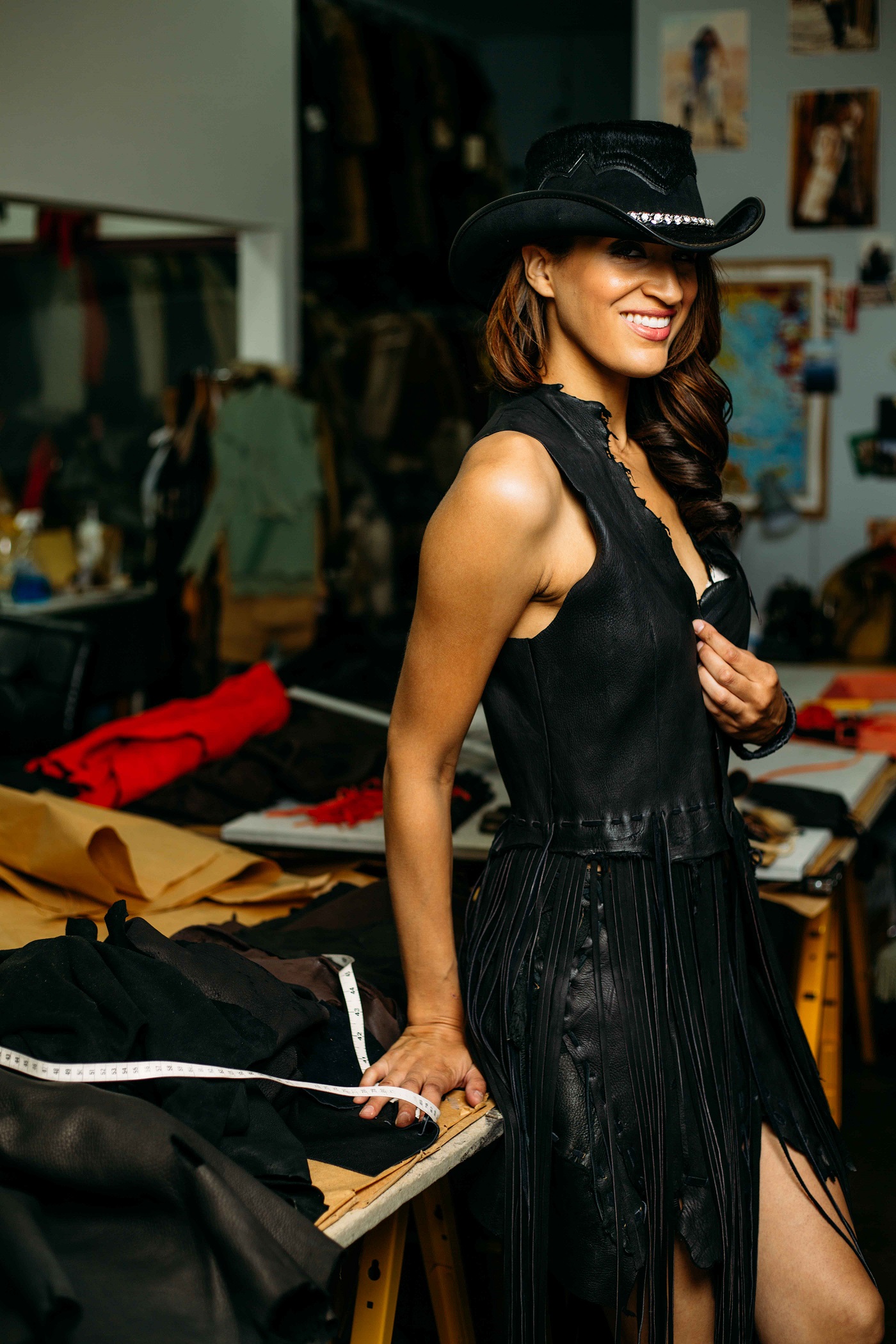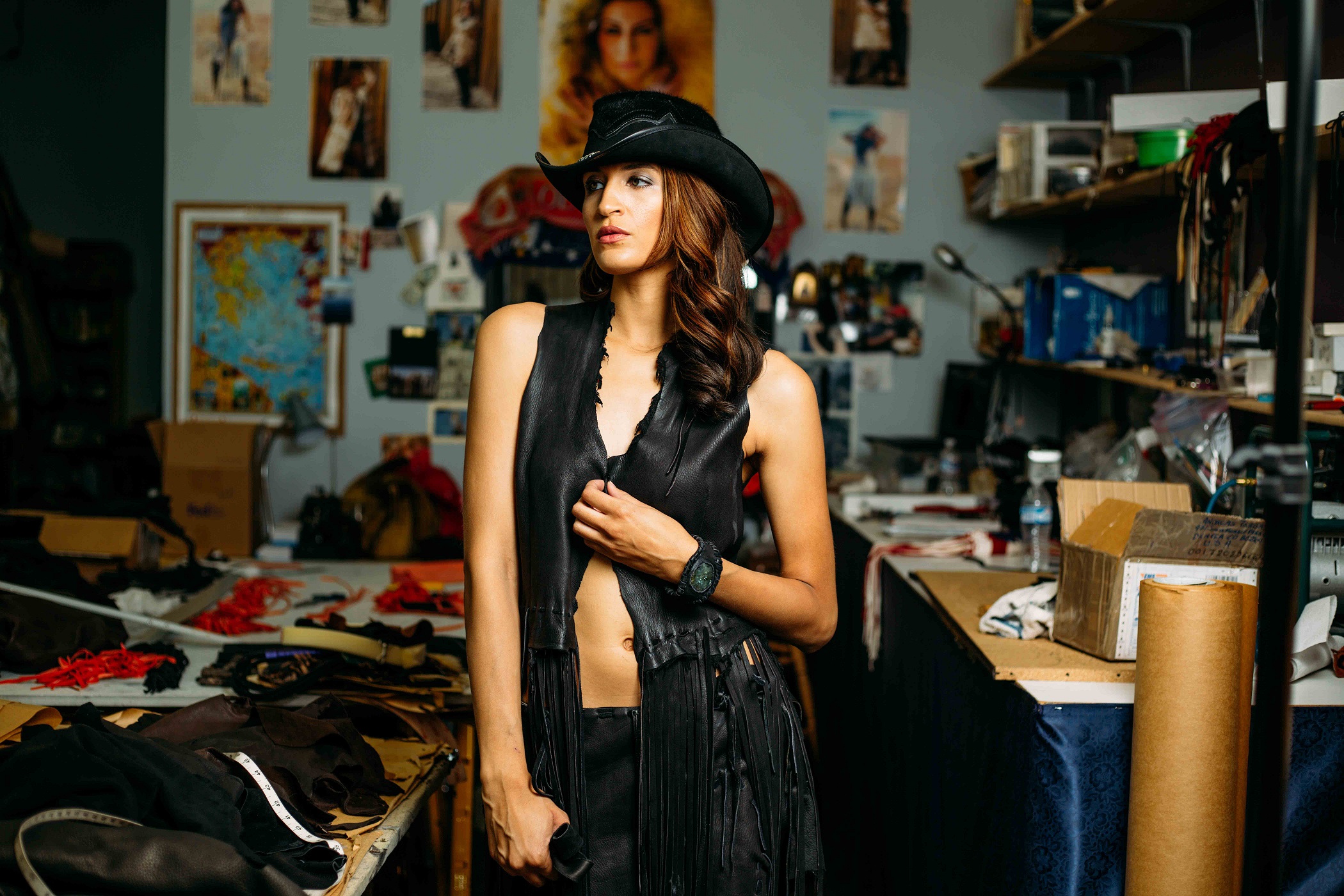 California Dreamin'
No need to go to the West Coast to sport a fringe bikini top. Not ready to end it there? There's a North Star Festival purse in brown to finish with.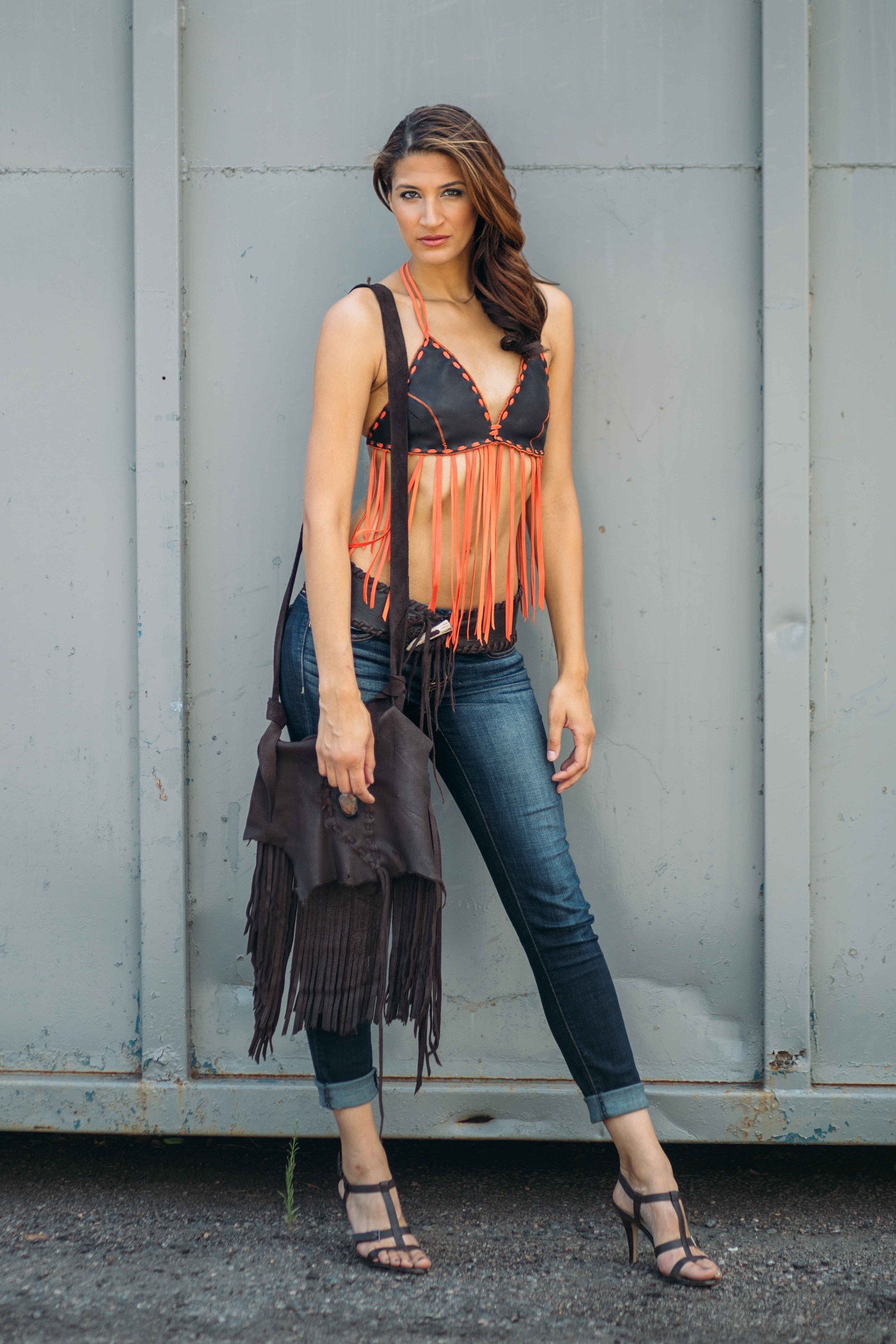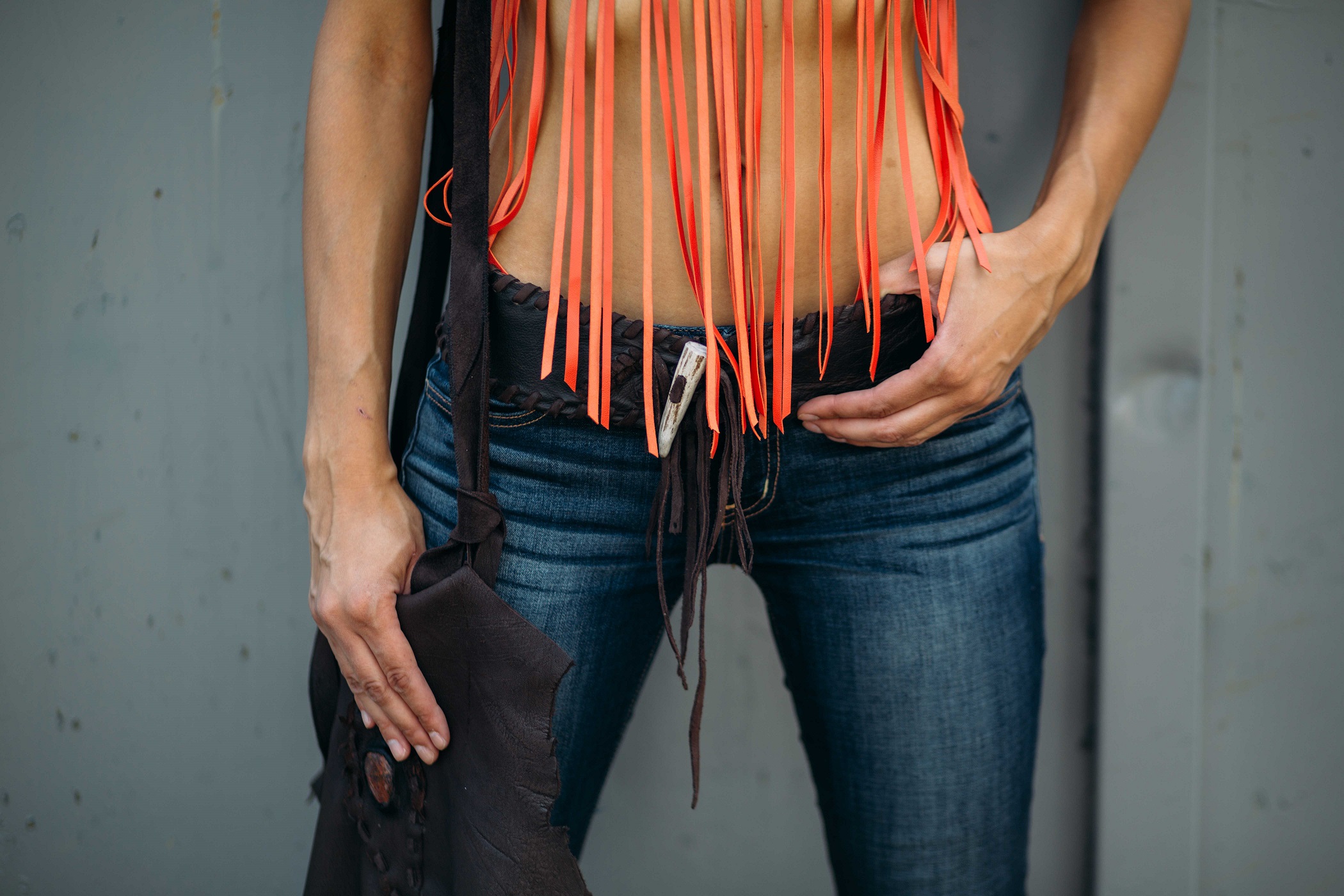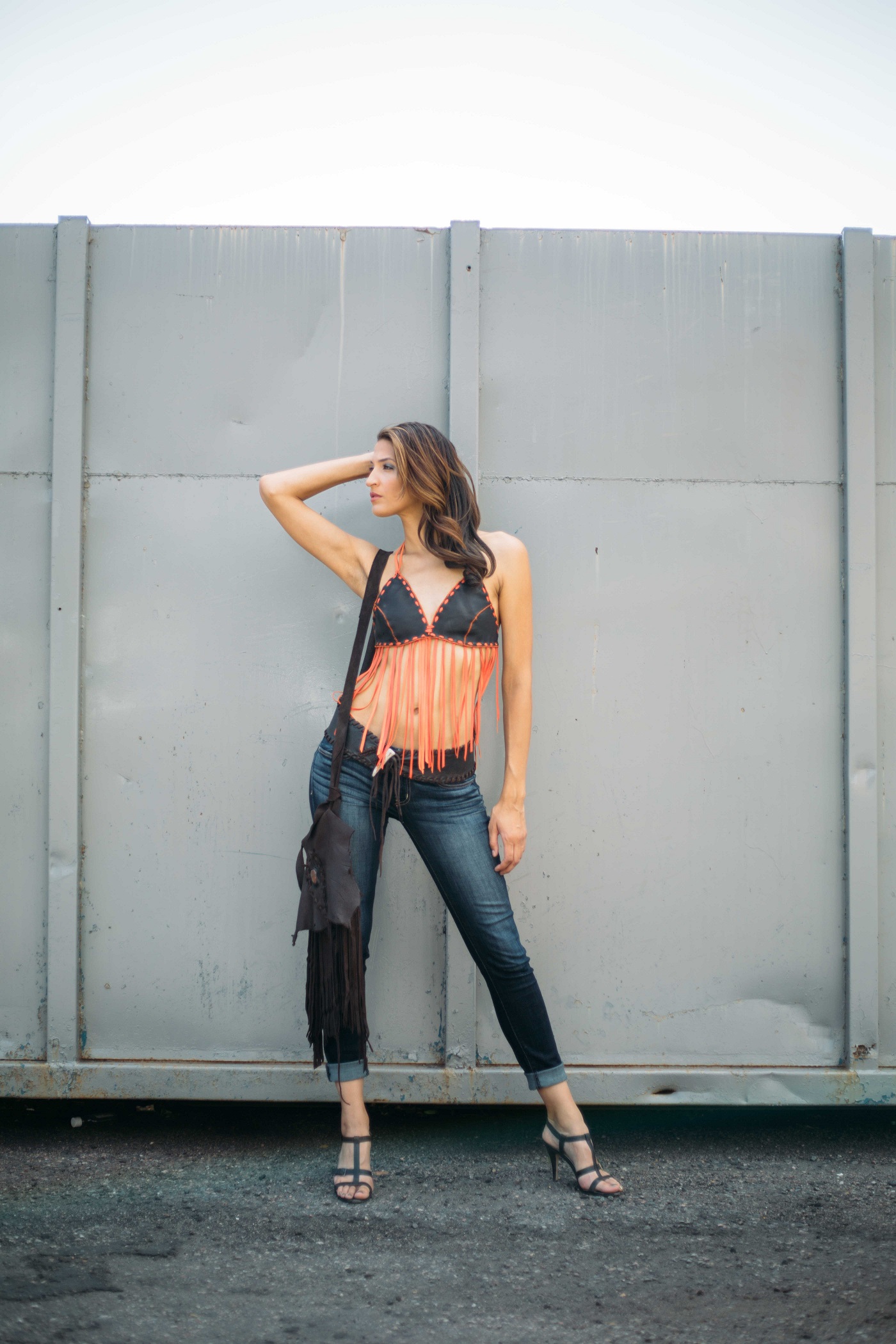 Bonus – Oh Deer
So you're not crazy about the fringe but you still like the leather look. No worries, we have a bonus look. The long deer skin vest is a fun way to look glamorous and experiment with longline.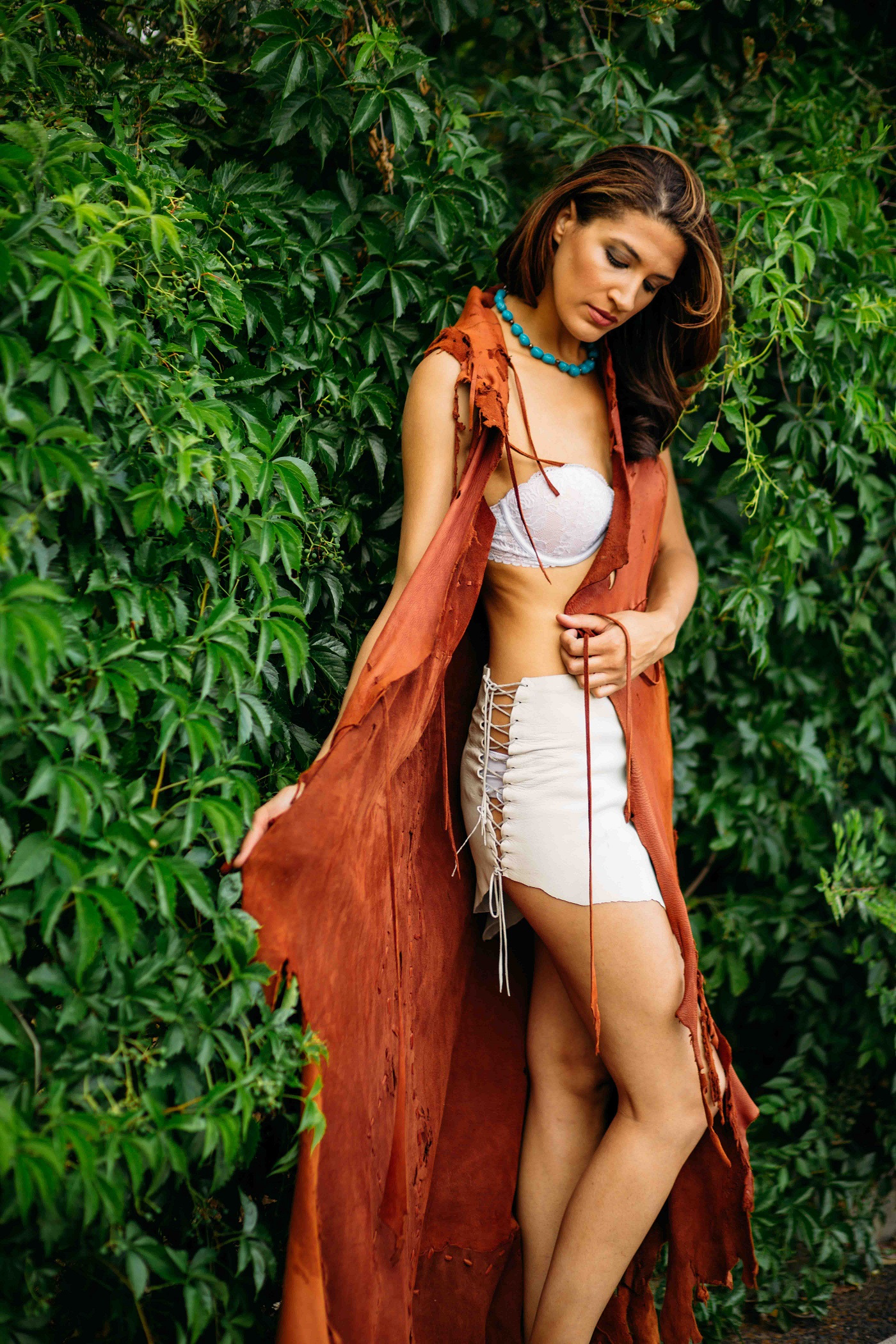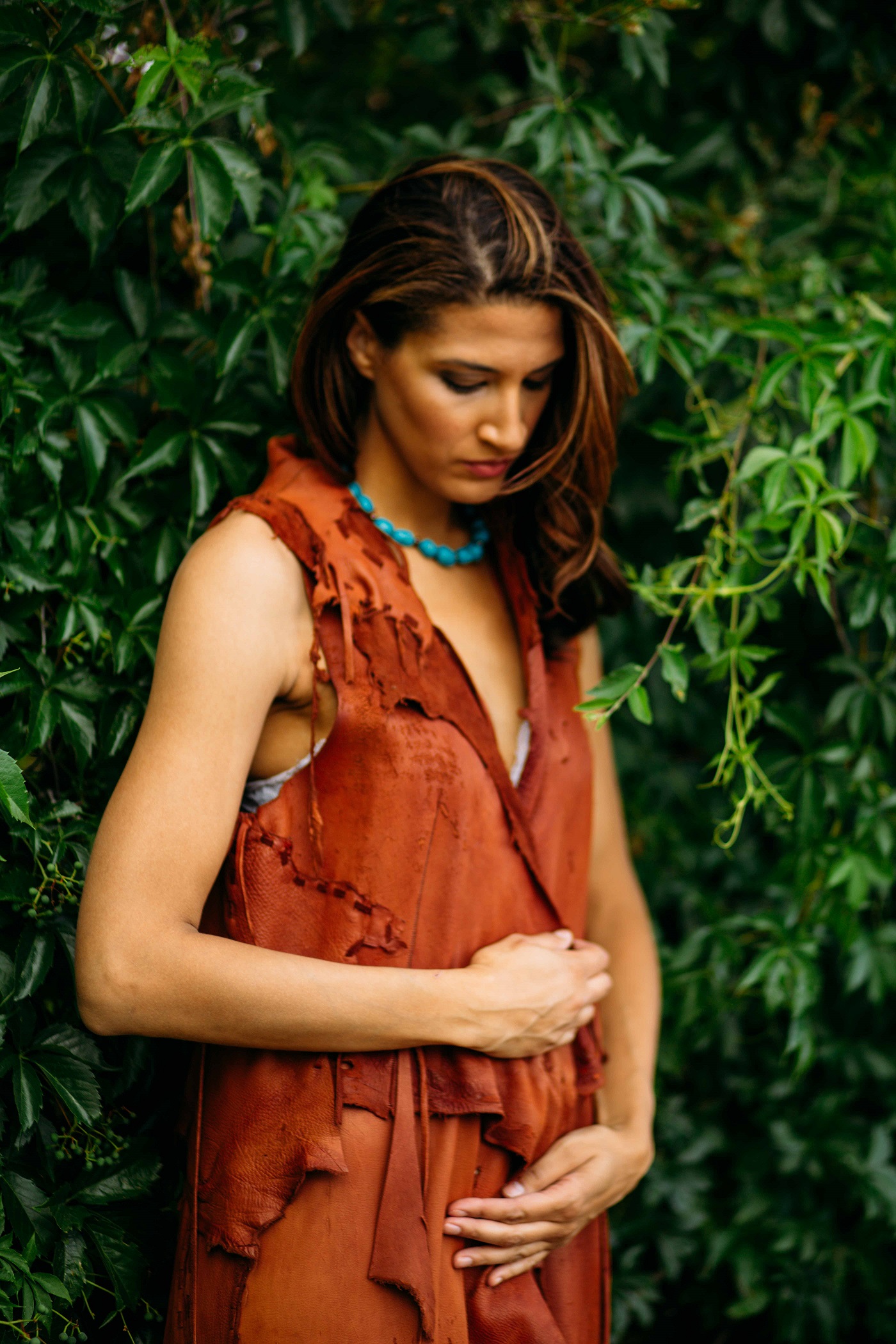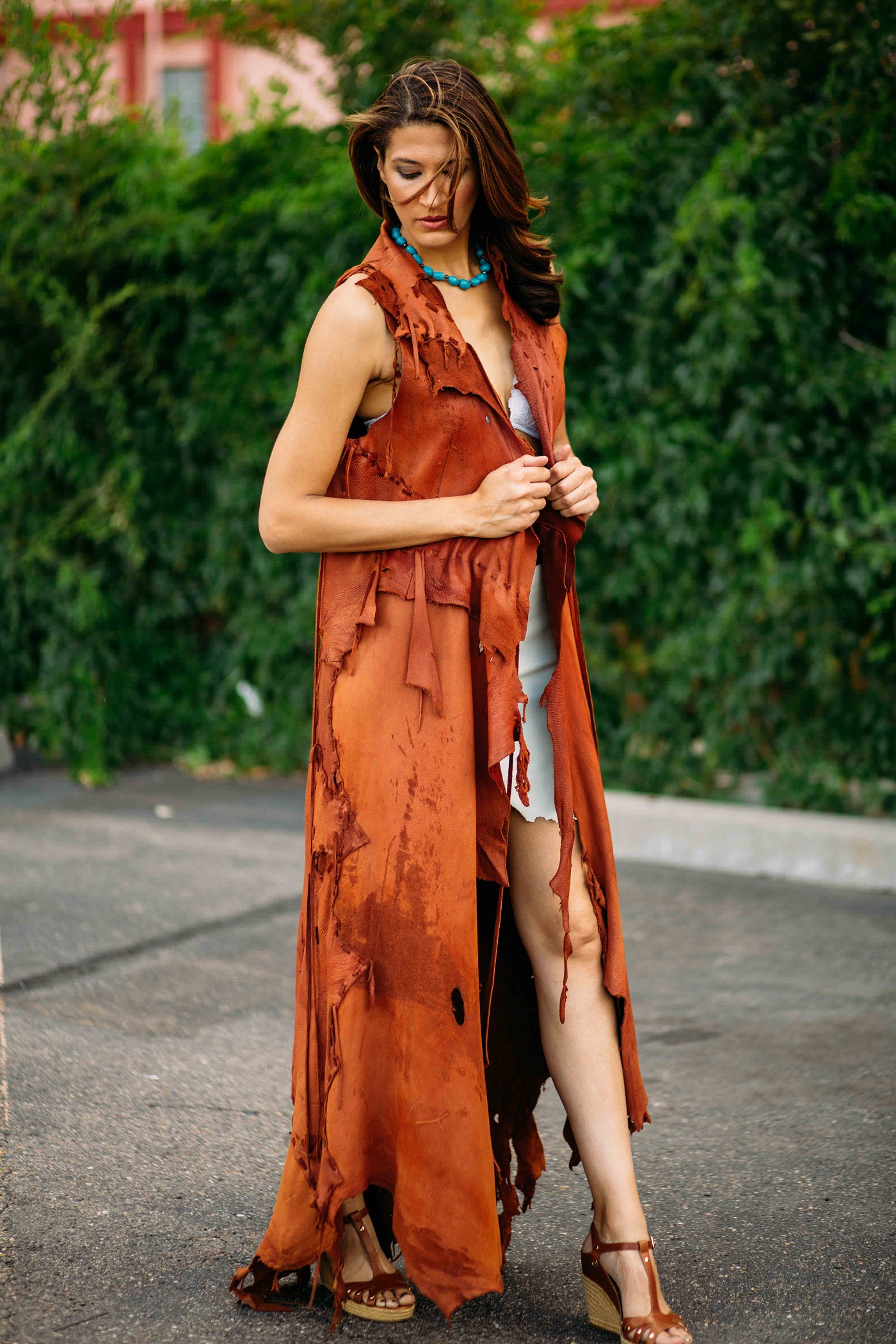 Feeling bold? Fringe is a sure way to guarantee turning heads. Also, be sure to check out the dynamic designer Andreas Tsagas, and have a look through his Moon Shadow Leather fall collection to find pieces featured here.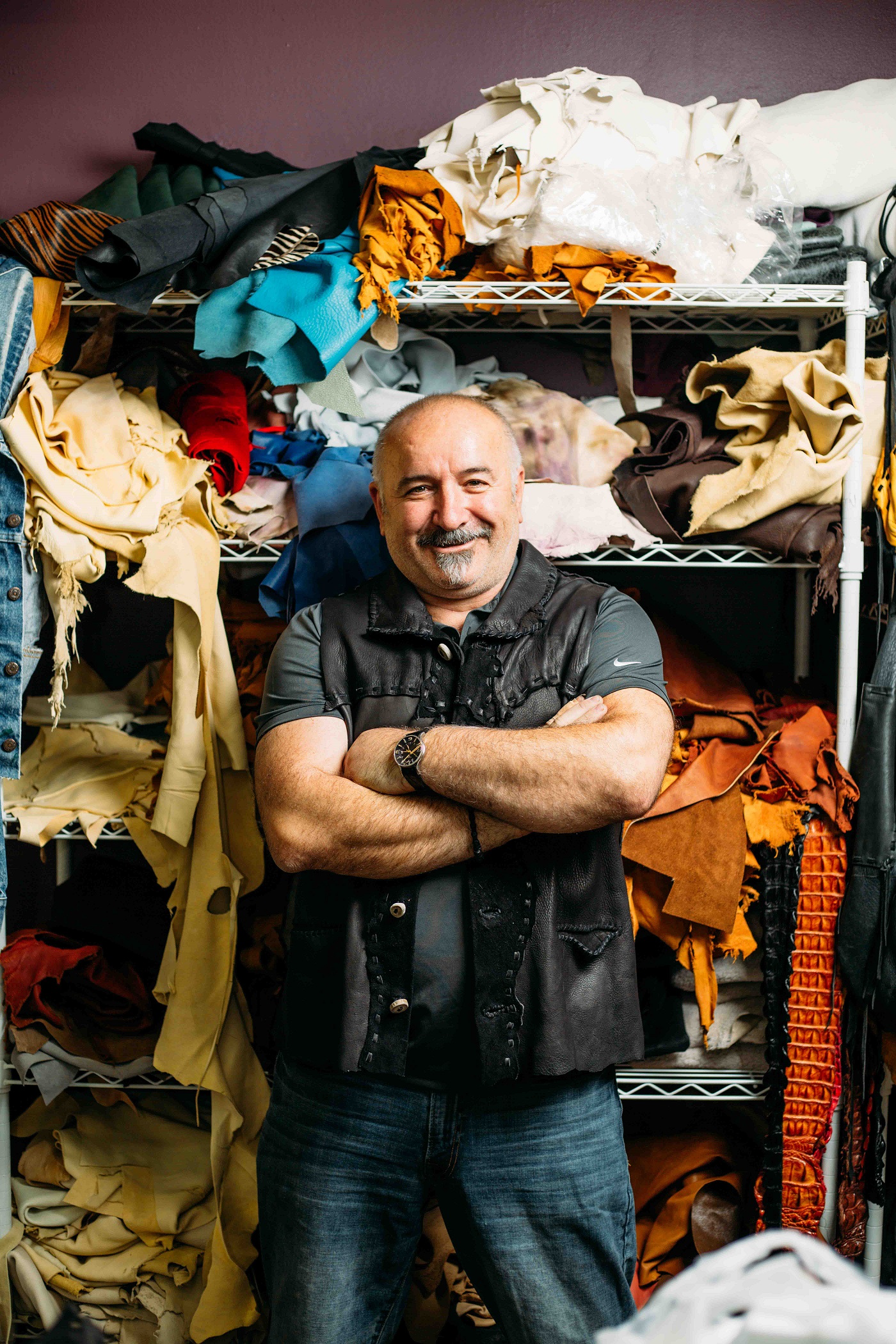 Model: Lauren Boyd
Stylist: Aaron Rodriguez @BlankCanvasFashion
Photographer: Noah Berg @NoahBergPhotography
Clothes: A. Tsagas Furs and Leather Designs @Atsagas