The wait is finally over as Justin Cucci—of local favorites such as Root Down, Ophelia's, and Linger—opens his highly anticipated vegetarian and vegan friendly restaurant in the Berkeley Neighborhood on June 15. Simply put, Cucci hopes to challenge and excite those carnivorous taste buds with healthier, protein-focused alternatives without compromising textures, color and especially flavor.
Vital Root's open and airy space is filled with natural light pouring in from two garage door openings and skylights covered with warm red filters. The decor is a mix of modern and retro-vintage. Cucci's design sense is evident when looking up into the colorful repurposed paint can spotlights that create an almost exhibit-like light source above an indoor Japanese maple. Painted exposed brick walls of creamy white and dull black are adorned with vintage vegetation prints, while the back patio walls are lined with colorful cafeteria trays highlighting the herbs planted in front of them. The clear, retro resin patio table tops are filled with green grass and little plastic insects.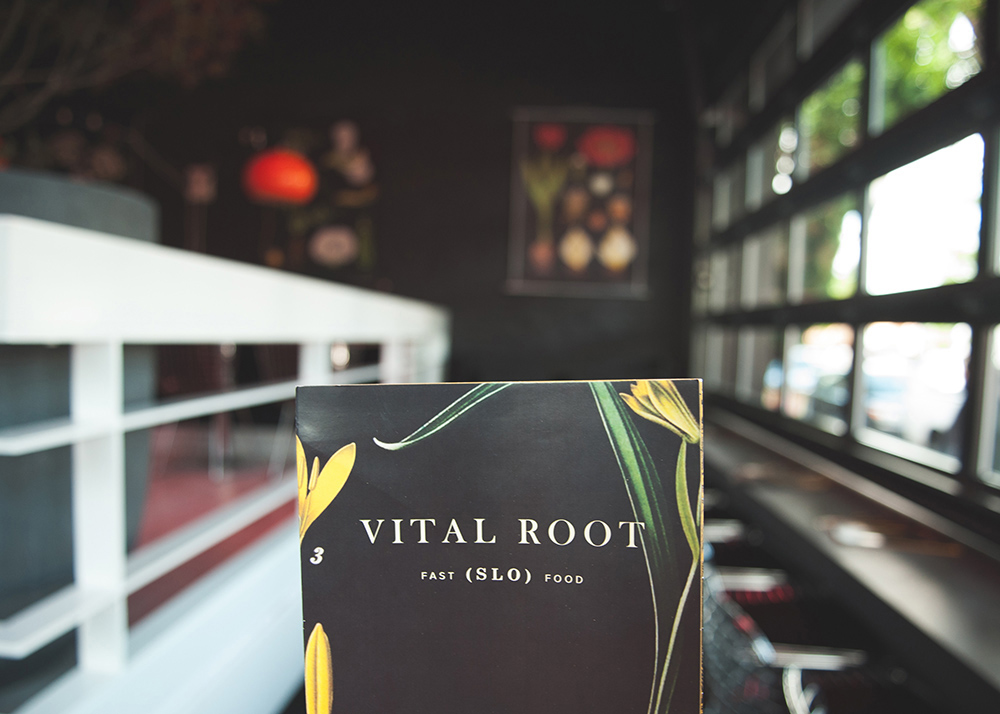 The space was purchased three years ago with Cucci's now business partner and Vital Yoga instructor and owner Desiree Springer. The two collaborated over their love of good food in hopes of creating an accessible healthy lifestyle through delicious, "crave-worthy" vegetarian-friendly dishes, while also filling a need for truly health conscientious food. Vital's menu consists of morning fare to dinner to a build-your-own smoothie and juice option. Cucci and Springer's goal is to provide wellness-driven eats that connect well with our bodies and are available at not only an affordable rate, but a fairly fast pace.
All photography by Lucy Beaugard.