There are plenty of ways to satisfy your thirst and hunger around Denver this week. While you'll have to choose between Baja-Mediterranean or whiskey for dinner on Wednesday, you may be able to hit multiple events on Saturday. Start with a beer and a run with Oskar Blues Brewery, then head to BrüFrou for some tasty bites (and more beer). The last week of April came quick, so slow it down and indulge at one of these food & booze events
Collaboration Dinner and Chef's Roundtable at LOLA
When: Wednesday, April 27. 6:30 p.m.
Where: Lola Mexican Fish House, 1575 Boulder St., Denver
Cost: $75
The Low Down: Celebrated chef and Baja culinary pioneer, Javier Plascencia will be in the house at Lola this week. Accompanied by Lola chefs Jamey Fader and Dave Query, the three have put together a six-course, Baja-Mediterranean dinner. Ahi tuna parfait, wood-fired octopus, and creamy smoked trout are among the dishes on the menu. Each course includes wine and tequila pairings from the region.
Laws Whiskey Dinner
When: Wednesday, April 27. 6-8 p.m.
Where: The Rackhouse, 2875 Blake St., Denver
Cost: $65. Get tickets here
The Low Down: Join Laws Whiskey and head distiller Jake Norris for an evening of spirits and food this Wednesday. A three-course menu by Rackhouse executive chef Brandon Muncy will be served along with a whiskey pairing for each course. You'll find braised oxtail, brown sugar bread pudding, and more on menu.
Rocky Mountain Brew Run
When: Saturday, April 30. 10 a.m.
Where: Oskar Blues Brewery, 1800 Pike Road, Longmont
Cost: $35
The Low Down: Run for beer this Saturday with Oskar Blues Brewery. The 5k course follows Left Hand Creek Trail, giving runners beautiful views of Longs Peak. The run can be enjoyed by everyone, but is also an official qualifying event and beer training run for the Bolder Boulder. $35 gets you a run entry, an Oskar Blues brew, and some fun event swag. Filled growler and keg challenges take place throughout the run followed by Beer Olympic games, including corn hole and a beer balance relay. Proceeds benefit Oskar Blues CAN'd foundation.
BrüFrou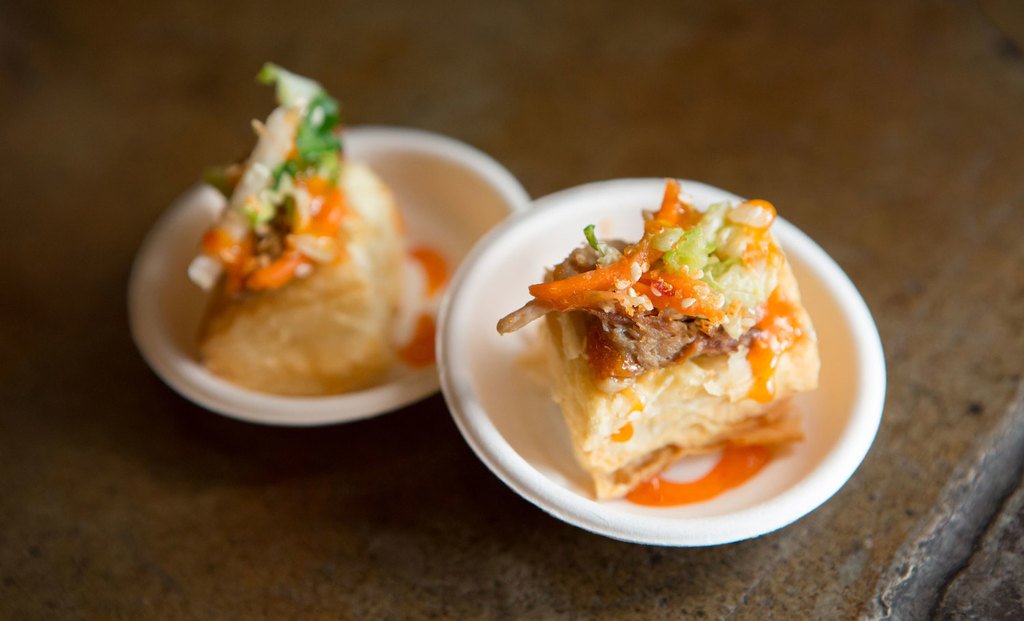 When: Saturday, April 30. 4-9 p.m.
Where: Wings Over the Rockies Air & Space Museum
Cost: $65-$95
The Low Down: Celebrate the ever-growing craft beer and chef community in Colorado this weekend at the 3rd annual BrüFrou. The event showcases 80 local Colorado brewers and chefs presenting more than 50 unique beer and food pairings including collaborations from Ratio Beerworks and Cart-Driver, Call to Arms Brewing Company and Hops & Pie, and more. Take a look at the full pairing menu here.
Totally Tennyson 2016
When: Saturday, April 30. 4-10p.m.
Where: Tennyson St., Denver
Cost: $35 GA, $75 VIP. Get tickets here.
The Low Down: Pull out your '70s, '80s and '90s gear for a street crawl on Tennyson Street this Saturday. The themed block party showcases the many businesses along Tennyson between the 35th and 46th avenues. Tickets include tastes from bars and restaurants including West End Tap House, Atomic Cowboy, Brazen, and more. Stay for live outdoor music along with the main show at the Oriental Theatre. Proceeds benefit local area public schools.