Things are getting colorful as the event scene goes into full bloom. Class it up with a slew of artistic affairs like Signature, an exhibition presented by Denver RAW featuring more than 60 local artist, or gather with fellow anime fanatics at Animeland Wasabi 2016. Our local makers and movers are giving us a lot of options for fun this week. Take advantage of it.
World Poetry Day Reading

When: March 21, 4 – 6 p.m.
Where: Denver Central Library –10 West 14th Ave, Denver
Cost: Free
The Low Down: Celebrate the art of playful and powerful language for World Poetry Day at the Denver Public Library. Librarian, Lisa Backman will be moderating the festival of live readings, which will include works spoken in English to Nepali. The event will truly be a global appreciation of one of the world's oldest and dearest forms of expression.
Taking Back Tuesday

When: March 22, 9 p.m
Where: Marquis Theatre – 2009 Larimer St, Denver
Cost: $5 – $7
Tickets: Available Here
The Low Down: Slick down your apathetic bang and reactivate your Livejournal, cause it's about to get emo. Join a bunch of unapologetic, former scenesters at Emo Night LA hosted by the Marquis Theatre. Show off your strategically ripped skinny jeans and scream your heart out with the best of them for a night of emocore melodrama.
Arts Brookfield Presents: Scrounged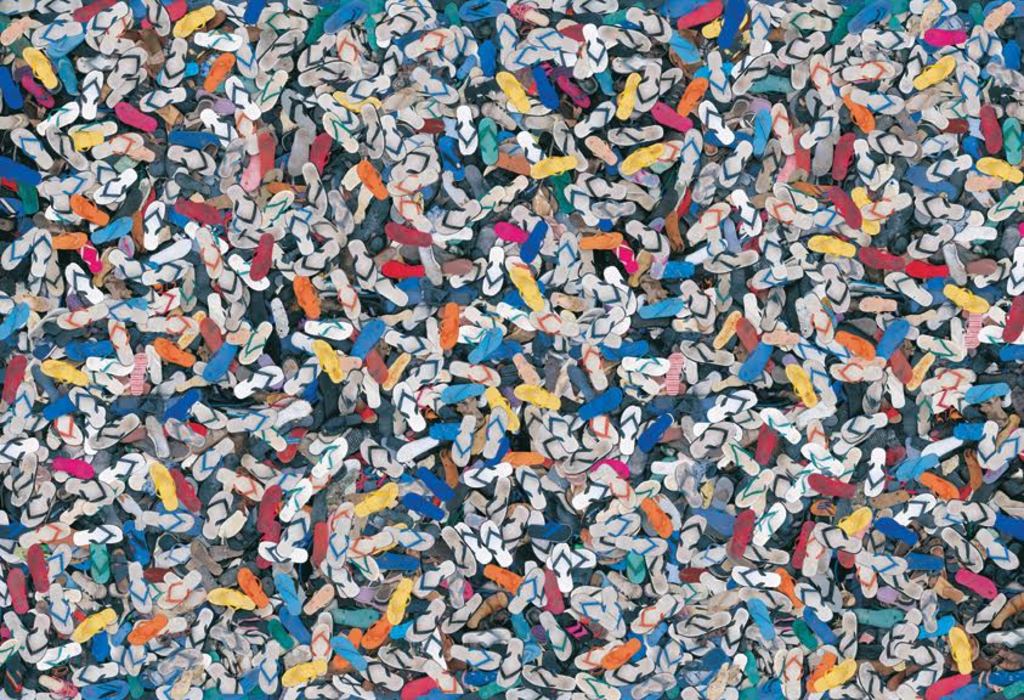 When: March 24, 5:30 p.m. – 8 p.m.
Where: Republic Plaza, Lobby Gallery  – 370 17th St, Denver
Cost: Free
The Low Down: Galvanized by sustainability, 22 gritty artist are repurposing discarded objects to make a powerful statement. The global real estate corporation impassioned by cultural arts, Arts Brookfield is showcasing art that is themed around Earth Day to make an impact. Scrounged is an exhibition with a conscious slant, infused with a progressive voice. Check out the featured artist.
Denver RAW Artist Presents: Signature
When: March 24, 7  – 11 p.m.
Where: City Hall – 1144 Broadway, Denver
Cost: $20 online, $25 door
Tickets: Available here
The Low Down: The local art scene is strong in our city and Denver RAW can prove it. Support a bevy of brilliant creatives in Signature, presented by Natural Born Artist. More than 60 artists will present via markets, galleries, and  live music. For the grand finale at City Hall, a fashion show will close the night with a bang.
Animeland Wasabi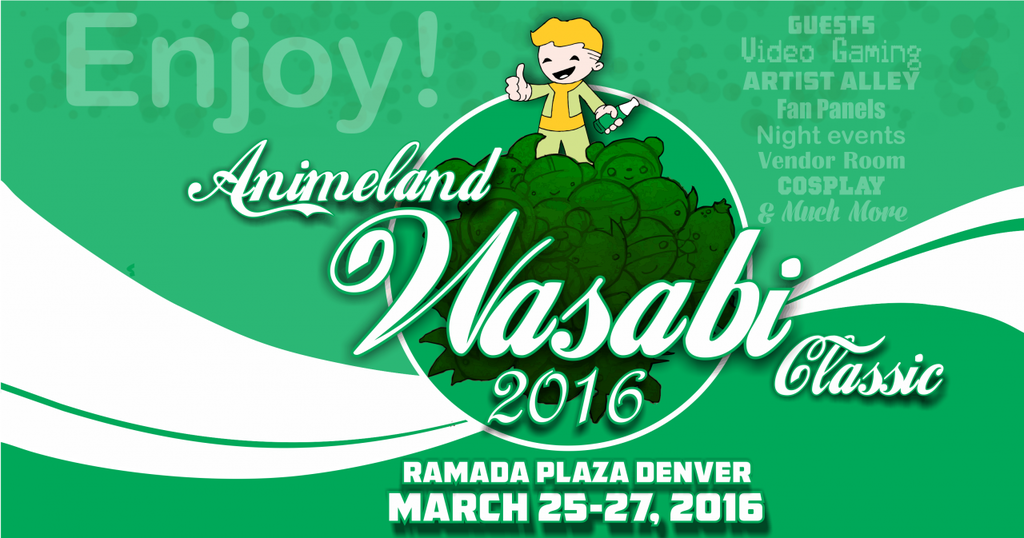 When: March 25 – 27
Where: Ramada Plaza Denver Hotel & Convention Center – 10 E. 120th Ave, Northglenn
Cost: $26.62 – $129.12
Tickets: Available here
The Low Down: Whether you are a steampunk aficionado, furry, bishi, or a part of the fabric faction Animeland Wasabi 2016 is an all inclusive cosplay paradise. This year the convention features gaming, fan panels, pajama parties, costume contest and more. Meet up with fellow anime junkies for a weekend to be remembered and Instagrammed to death.
Denver March Powwow Festival
When: March 25 – 27
Where: Denver Coliseum – 4600 Humboldt St, Denver
Ticket Info: Available here
The Low Down: For over 32 years, the American Indian legacy has been honored in Denver annually at the Denver March Powwow. The Powwow is one of the largest American Indian heritage celebrations in the United States. This year, the event features nearly 2,000 dancers from 100 tribes from 38 states, as well as three Canadian regions. Hosted at the Denver Coliseum, the three-day Powwow will be full of festivities, storytelling, art, food and more.
Mark Your Calendar
Robot Revolution
When: March 28
Where: Denver Museum of Nature and Science – 2001 Colorado Blvd, Denver
Tickets: Available here
Embodying the Feminine Divine
When: March 31, 6 p.m. – 8 p.m.
Where: Goldyn – 2040 W. 30th Ave, Denver
Find Out More: Here
Interweave Yarn Fest
When: March 31, 10 a.m. – 6.pm.
Where: Embassy Suites Loveland – 4705 Clydesdale Parkway, Loveland
Cost: $5
Tickets: Available here
Off the Clock: Vintage Victorian
When: April 1, 6 p.m. – 10 p.m.
Where: Denver Botanic Gardens – 1007 York St, Denver
Cost: $17 members, $22 non-members
Tickets: Available here
DFW '16 Kick off and Red Pearl Movie Premier
When: April 2, 8:30 p.m.
Where: City Hall – 1144 Broadway
Cost: Free
Misfit Goods Market
When: April 2, 12 p.m – 5 p.m.
Where: Grandma's House – 1710 S. Broadway, Denver
Cost: Free