If you hurry, there's still time to grab amazing gifts for the music-lovers in your life. Let the music desk at 303 Magazine help you seek out the best presents for your vinyl freaks, string pluckers, jazz connoisseurs and much more with our 2015 music gift guide. Now don't walk, run to your local record store, online retailer or favorite music haunt and grab these gifts for the melodious ones you love.
NYE with String Cheese Incident – Will Sheehan
This year I want to give everyone a ticket to an incredibly memorable night and maybe the best New Years Eve option there is in Colorado. The Colorado native band known as The String Cheese Incident will once again host their annual New Years Eve blowout at The First Bank Center in Broomfield. Whether you are a fan of their feel good jam band style or not, the work they put into producing a visual and audio spectacle to bring in the new year is basically unmatched to any other plans you already had for the 31st.
E-40's Own Wine – Denby Gardiner
Earl Stevens Selections
Aiming to for a hood vibe while simultaneously enjoying the finer things in life this Christmas? Look no further than the Earl Stevens Selections, a series of fine wines by none other that rapper, entrepreneur and investor Earl Stevens, better known by his stage name E-40. With the choice between three delicious fruity blends, including a Moscato, a Function Red blend, and a Mangoscato, you are sure to find the perfect sip for your special fam.
Price ranges from $13.99-$19.99.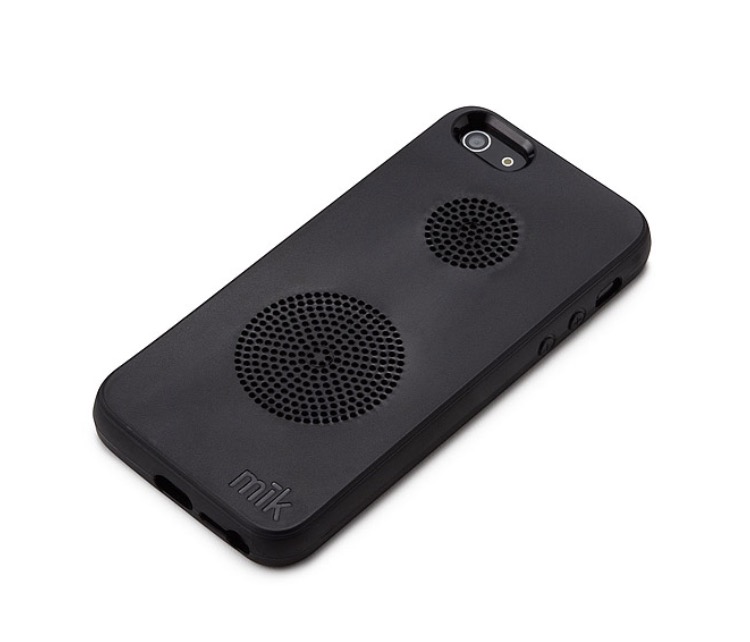 Amplifying Phone Case – Abigail Scott
Gone are the days of buying batteries, charging speakers, locating a clean glass bowl, or, for the truly innovative, cutting an iPhone sized hole into an empty paper towel roll you dug out of the trash.
Mik is an impact resistant, amplifying iPhone case that slides easily into your pocket, and increases sound up to 50-20 decibels.
For only $16.99, this nifty gadget makes the perfect gift for dad, the Phish fanatic boss, or your most recent bumble date.
Bruce Springsteen "The Ties That Bind: The River Collection"– Samuel Lang
This 4 CD/3 DVD box set is Bruce Springsteen at his finest!
While the initial price of $92 may scare some consumers away, true Bruce Springsteen fans and audiophiles alike will be able to appreciate the many golden nuggets that this box set contains. Featuring a 60-minute documentary with Bruce, 11 unreleased rare outtake tracks and a nearly 3-hour concert performance from The River Tour in 1980, The Ties That Bind box set is the real deal when it comes to the ultimate in music-related Christmas gifts.
You can get the entire box set right here at Amazon.
Pizza Guitar – Gabe Derby
Know someone who's in the market for a new guitar? Does that person have an unusual obsession with pizza? Why not give them the gift that lets them combine their musical talents with the tastiest of foods out there. Introducing the Pizza Guitar! With this one-of-a-kind pizza guitar you are guaranteed to make people dance and hungry at the same time.
www.thisiswhyimbroke.com/pizza-guitar
Winter Wondergrass Festival, Avon, Colorado – Allison Cohn
Surprise your ski bum, music lovin' sweetie with a ticket to the three-day WinterWonderGrass Music & Brew Festival, which takes place in Avon, CO the weekend of February 19-20-21. Greensky Bluegrass and Leftover Salmon will be headlining. Don't miss sets by the Wood Brothers, Nahko and the Medicine People, The Travelin' McCoureys, Peter Rowan & Friends, Fruition and many more of your favorite bluegrass bands. There are daily beer tastings from 2:30-5:30pm each day, featuring a slew of local Colorado brews from Great Divide, Breck Brewery, Aspen Brewing Company, Epic Brewing, Ska, Telluride Brewing, Upslope and so many more. If you get bored with all the skiing and dancing, take shelter in the heated beer hall for a cozy libation break, grab a bite from one of the many food trucks or venders, huddle around a fire pit with your friends or catch an intimate set in the Soapbox Tent, where you can grab a glass of wine, cup of coffee and fresh pastries.
Price: Single day tickets are available from $140-250.
Pocket DJ Mixer – Alex Faubel
They say everyone these days seems to be a DJ, and now you really can with this Pocket DJ Mixer. Whether you want something to do on your morning bus commute, spice up your house parties or give your tech-loving child a way to mix his own music, this pocket mixer is a unique and fun gift for the wannabe DJ in your life. The mini mixer doesn't even need a power source—just plug into your mp3 player, laptop or phone and have your beats instantly amped for a portable party you can bring anywhere! Just don't be the guy that breaks out the pocket mixer at any opportunity, no one wants a replacement for the uber-sensitive campfire acoustic guitar guy.
Price: $100