TAG Burger Bar in Congress Park has recently announced its Thanksgiving-inspired "Burger of the Month." In the past, TAG, a one-stop shop for burger and beer connoisseurs alike, has featured extravagant tastes like the Andrew Jackson; a burger made with bbq brisket, fried avocado, grilled onion, fried egg, applewood-smoked bacon and mushrooms.
Complete with all your favorite Turkey Day flavors, this inventive burger, dubbed the Turducken Burger, is made with homemade patty of turkey, duck, and chicken, is loaded with gravy and a mashed potato spread, green bean casserole topping, finished off with cranberry chutney and sandwiched between two pumpkin buns.
Would you try it?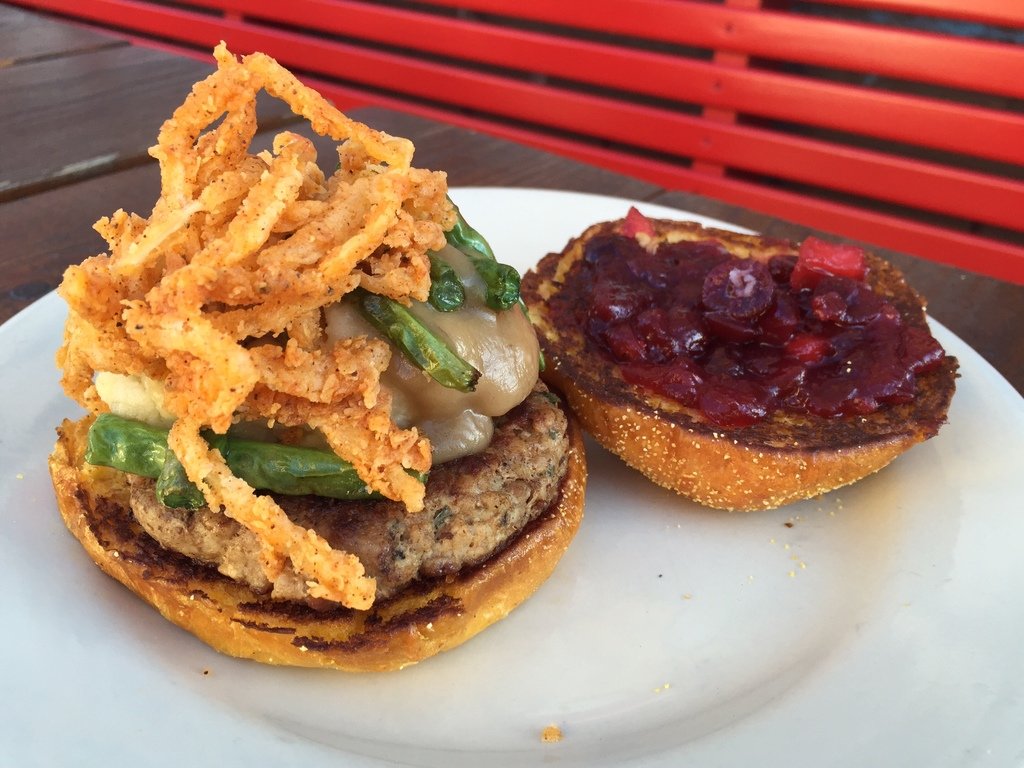 To boot, TAG will donate a portion of their "Burger of the Month" proceeds to the American Diabetes Association in honor of the association's 75th Anniversary. While the restaurant is closed for Thanksgiving, the burger will be running as a special every other day this month, so be sure to get your own buns to TAG before the month is up.