The day of giving thanks is almost upon us, and what better way to do that then by giving thanks to someone else for doing all the work this holiday? For those of you looking to treat yourselves and do just that, we've compiled a list seven local spots offering a "Get Out of Cooking and Cleaning Free" Card, along with some epic Thanksgiving feasts. Take a look.
Elway's at the Ritz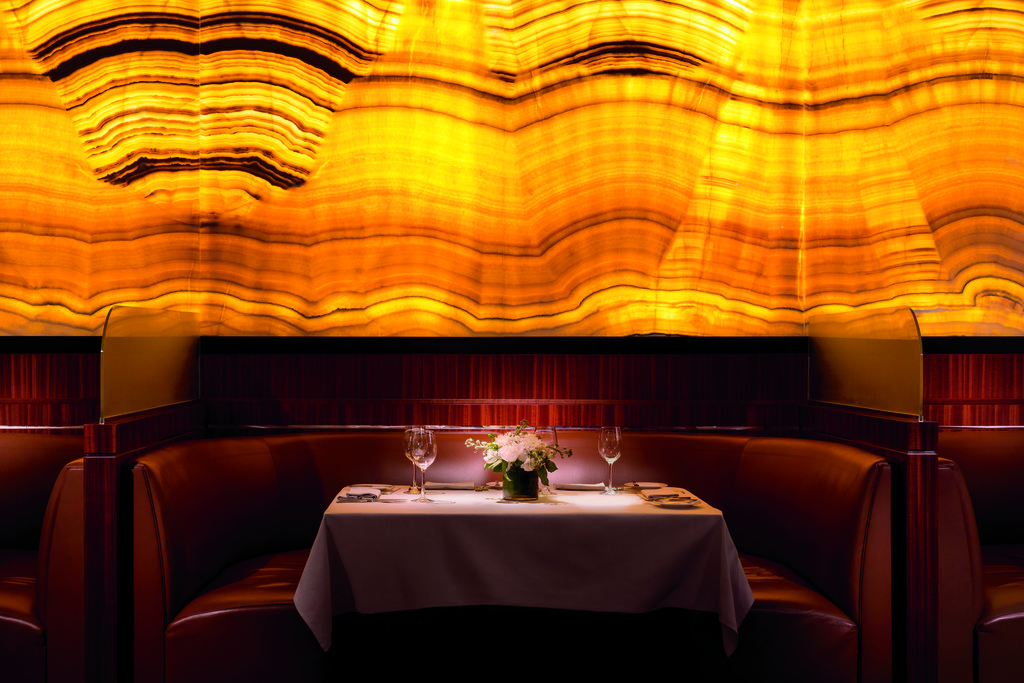 Where: The Ritz-Carlton, 1881 Curtis St., Denver
When: La carte breakfast menu from 6:30 a.m. – 10 a.m., dinner menu 11 a.m. until closing
Cost: $55 per person, $25 for children 12 and under. Price does not include tax or gratuity.
The Lowdown: Swap out the dirty dishes and house guests and spend your holiday in one of the classiest spots in town. Elway's will be offering la carte breakfast in the morning followed by their regular dinner menu beginning at 11 a.m. which will included a special Turkey plate served with family-style sides. Plate includes: 6 oz. Sliced Turkey Breast, Prime Rib or Turkey & Prime Rib Combination Plate; served with Cranberry Sauce, Horseradish, Au Jus; Mashed Potatoes, Sweet Potatoes, French Green Beans, Gravy; choice of Pumpkin or Pecan Pie. For reservations, please call 303.312.3107. Enjoy complimentary valet parking.
The Corner Office
Where: 1401 Curtis St., Denver
When: 8 a.m. – 10 p.m. 
Cost: $40 per person
The Lowdown: Looking for a place to enjoy the calm before the Thanksgiving Day storm? Or even a place ride it out altogether? The folks at The Corner Office will be serving breakfast from 8 a.m. to 10 a.m. followed by a limited dinner menu and special Thanksgiving menu. This traditional southern inspired Thanksgiving menu includes appetizers like Butternut Squash & Cider Soup, family style entrees of roasted turkey, cornbread chorizo stuffing, southern comfort glazed yams and green bean casserole, and yes, even pumpkin pie for dessert. For reservations, call (303) 825-6500. 
Second Home Kitchen + Bar
Where: 150 Clayton Ln, Denver
When: 6:30 a.m. – 8 p.m. 
Cost: $42 per person
Cost: Starting the day off with a limited breakfast menu, Second Home Kitchen + Bar will then change over to a Thanksgiving inspired menu featuring hors d'oeuvres for the table, winter squash Soup, free-range turkey, cherry-ancho roasted Berkshire pork loin, Stranahan's Whiskey maple glazed sweet potatoes, roasted Brussels sprouts with pancetta and traditional bread stuffing along with a choice of apple, pumpkin or chocolate-pecan house-made pie. For reservations, call (303) 253-3000. 
range
Where: Renaissance Denver, 
When: 12 p.m. – 8 p.m. 
The Lowdown: Known for its American west inspired cuisine that focuses primarily on the ingredients, cultural influences and cooking techniques natural to the Rocky Mountain, range will offer classic menu favorites such as grilled jalapeño peppers ($11) with apple wood bacon, chorizo, Haystack chèvre and Fresno jam and a variety of wood oven flatbreads ($13), including wild mushroom "white pie," smoked chipotle chicken and house Italian sausage, in addition to a traditional Thanksgiving meal, complete with turkey and all the fixings. For reservations, call (720) 726-4800.
The Nickel
Where: Hotel Teatro, 1100 14th St, Denver
When: 11 a.m. – 7 p.m. (with the last seating at 6 p.m.)
Cost: $55 per person  
The Lowdown: The Nickel's three-course prix fixe menu will include a confit duck salad or squash soup; smoked turkey breast with cranberry sauce, pork loin ham glaze or prime rib au jus; and pumpkin pie, pecan pie and chocolate tarts served with vanilla ice cream. Family style sides—such as green beans and mushroom velouté, yams, and cornbread stuffing—will also be available. For reservations, call (720) 889-2128.
Jill's Restaurant
Where: St. Julien Hotel & Spa, 900 Walnut St, Boulder

When: 11 a.m. to 1 p.m. brunch; 4 p.m. and 6 p.m. dinner seatings 
Cost: $64.95 for adults, $24.95 for children (ages 4-12)
The Lowdown: Spending the holiday in Boulder? Be sure to check out brunch at Jill's Restaurant complete with made-to-order pancakes and waffles, house-smoked salmon with Moe's mini bagels, a chilled seafood station, a carving station, and more—as well as a special Thanksgiving candlelight dinner. This multi-course meal will feature butternut bisque with brandied apples, potato gnocchi with root vegetables, pancetta lardon and tarragon; a baby kale salad, natural turkey breast and stuffed leg roulade with brussels sprout leaves, Yukon potato puree, gravy and cranberry; slow-roasted prime rib, hazelnut crusted halibut or lentil and walnut loaf; and, warm chocolate cake with peppermint ice cream or gingerbread spice cake with warm toffee sauce. For reservations, call (720) 406-7399.
Randolph's
Where: Warwick Denver Hotel 
When: 11 a.m. – 3 p.m. brunch; 5 p.m. – 10 p.m. dinner 
Cost: brunch – $65 per person, $45 for seniors, children under age four eat free; dinner – $50 and under per person 
The Lowdown: Warwick Denver Hotel's signature restaurant will offer both Thanksgiving brunch and dinner this holiday. Its prix fixe Thanksgiving dinner menu will include a starter, entrée and dessert and feature items like roasted turkey, spiral ham and herb-crusted prime rib. For reservations, call (303) 318-7272.