Last night's American Music Awards was a mix of today's hottest hits, along with a tribute to some favorites from the past. Awards were given out for the best in Pop/Rock, Alternative Rock, Country, Rap/Hip-Hop, Soul/R&B, Adult Contemporary, Contemporary Inspirational, Latin, EDM, Soundtrack, Single of The Year, New Artist of the Year, and Artist of the Year.
Celine Dion sang legendary French artist Edith Piaf's "Hymne a l'Amour" as a tribute to the lives lost in the Paris attacks, which took place less than two weeks ago. Alanis Morssette brought back her hit "You Outta Know," which is now 20 years old.
Although we love watching the performances from the AMAs, we also love the fashion. From sparkly to skanky, there were a few stand-out ensembles.
Here are the best and worst look from the 2015 AMAs.
BEST OR WORST: GWEN STEFANI
We probably know what Blake Shelton would think of this look, but we're not sure if we hate it–or love it. We're leaning more toward love for the dress but the Brigitte Bardot hair, which kind of looks yellow, just isn't working for us. What do you think?
BEST: SELENA GOMEZ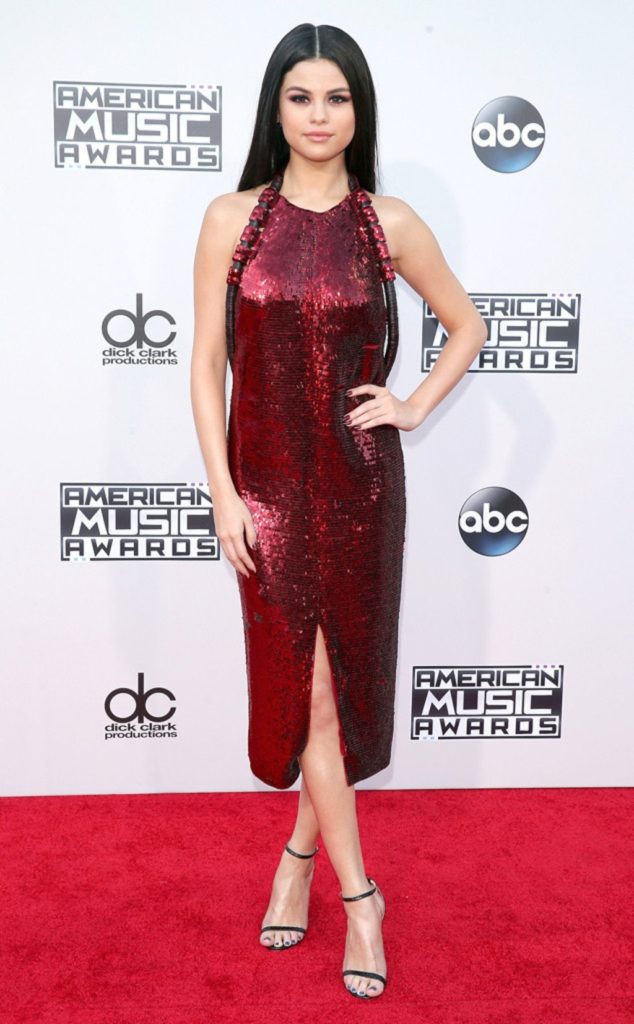 Selena Gomez is a celeb that always looks good on the red carpet. We're wondering where we can get this sparkly red dress for NYE 2016.
WORST: JUSTIN BIEBER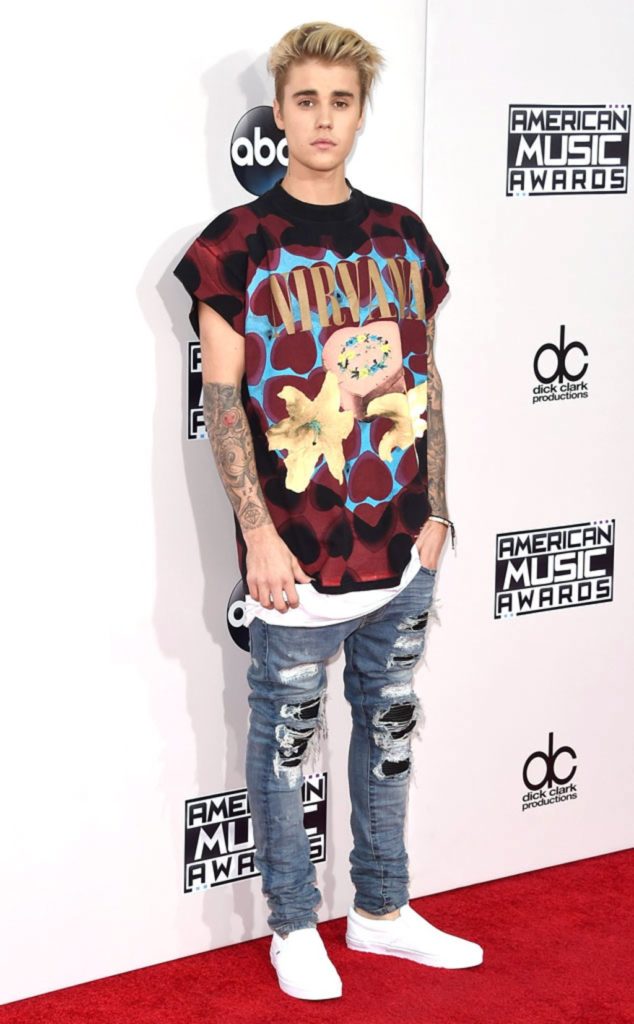 Nirvana fans all over the world are freaking out that Justin Bieber wore this shirt. We think he can express his love of whatever band he wants but really? We're going back to the ripped jeans and tennis shoes look for the red carpet? The AMAs isn't the Grammys, so we don't mind seeing a little denim. But you could at least comb your hair after going through that wind storm, Justin Bieber.
BEST: MEGHAN TRAINOR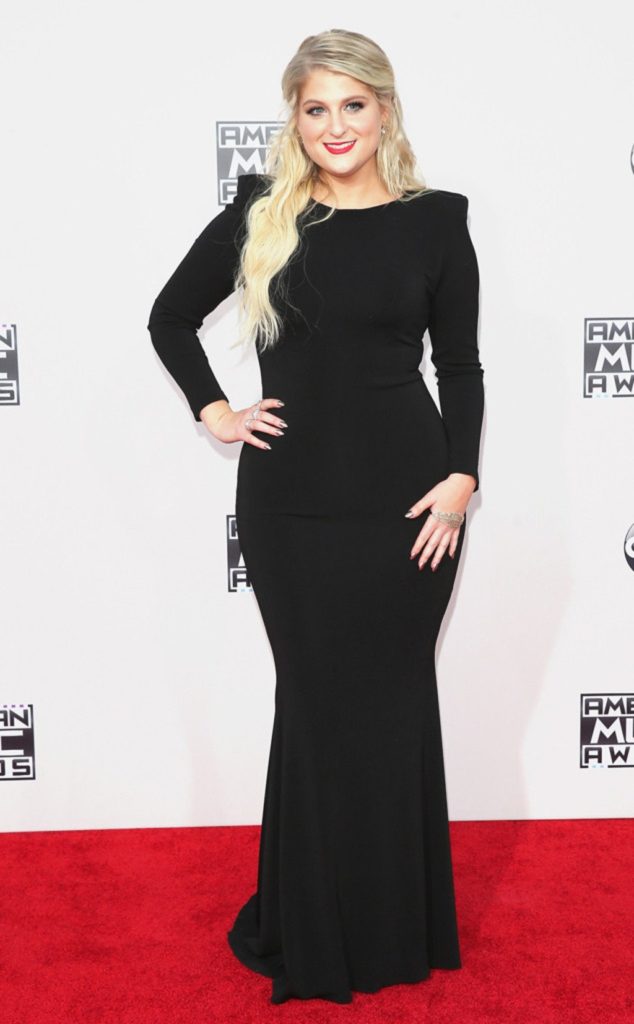 She "ain't no size two," but Meghan Trainor looked amazing on the red carpet last night. This girl knows how to dress to show off and accentuate her curves. Did you see her make out with Charlie Puth on stage last night?
WORST: TOVE LO
Tove Lo's "Habits" is the perfect song to listen to while you're feeling down. Tove Lo is a badass and her body can allow her to wear pretty much whatever she wants. We get the look she's going for here, but it just looks like it wasn't designed very well–or at least for her body. She kind of looks like a sexy pirate.
BEST: CARRIE UNDERWOOD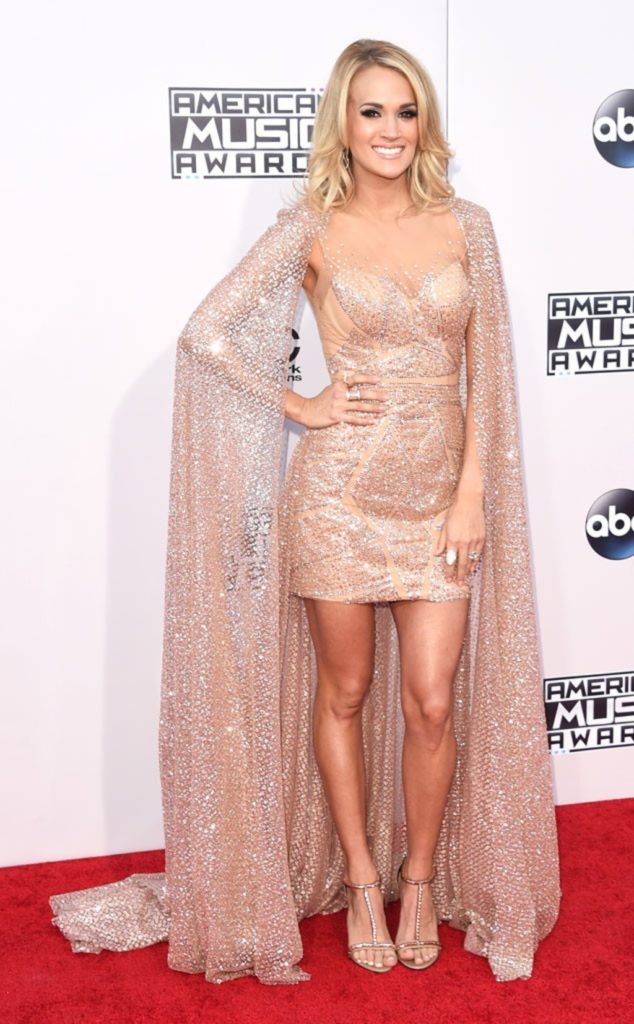 Carrie Underwood will always be one of our favorites to watch on the red carpet. Although some might think she looks like a plain country girl, we love her classy look with just a taste of a sexiness.
WORST: JENNIFER LOPEZ

Jennifer Lopez hosted this year's big event and opened it up with a killer musical and dance performance. Even though the 46 year old mom of two is a damn good dancer, her look just didn't work. At first glance, it looked like body paint. Yes, it showed off her body perfectly but the bodysuit itself wasn't our favorite.
BEST: ZENDAYA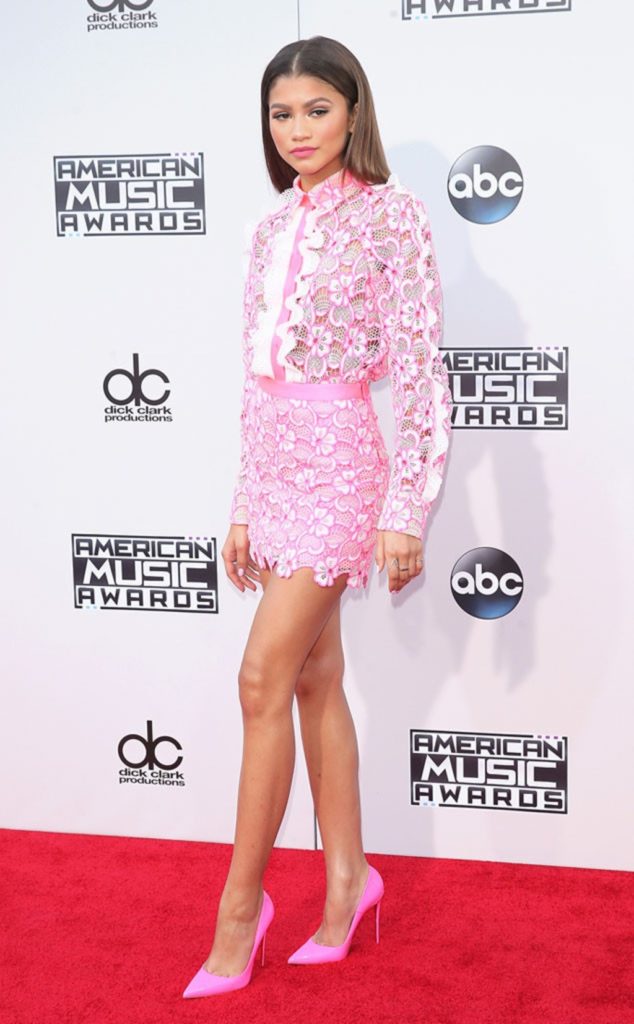 A button down and simple skirt isn't something usually seen on the red carpet at the AMAs, but we love this look on Zendaya. It's colorful, looks good on her body and her confident attitude makes her positively stand out.
WORST: JENNY MCCARTHY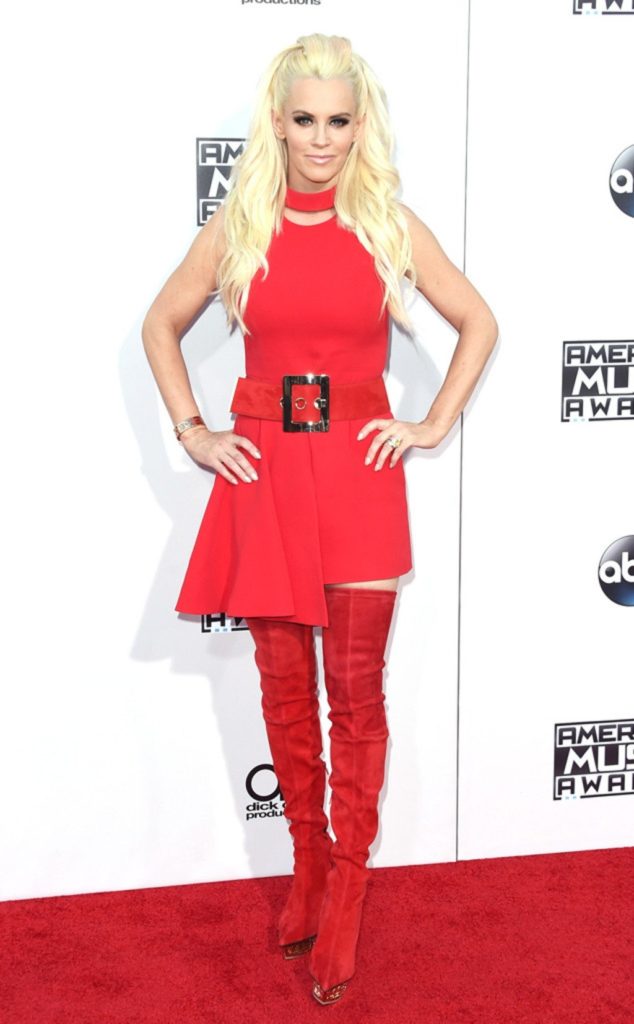 The name "Jenny McCarthy" comes with a lot of baggage. But the mother and newlywed has come a long way with a novel and a lot to say about the healthcare of children. However, this dress takes her back to her skanky days. It looks cheap and the all-over red just doesn't look good in this form.
BEST: DEMI LOVATO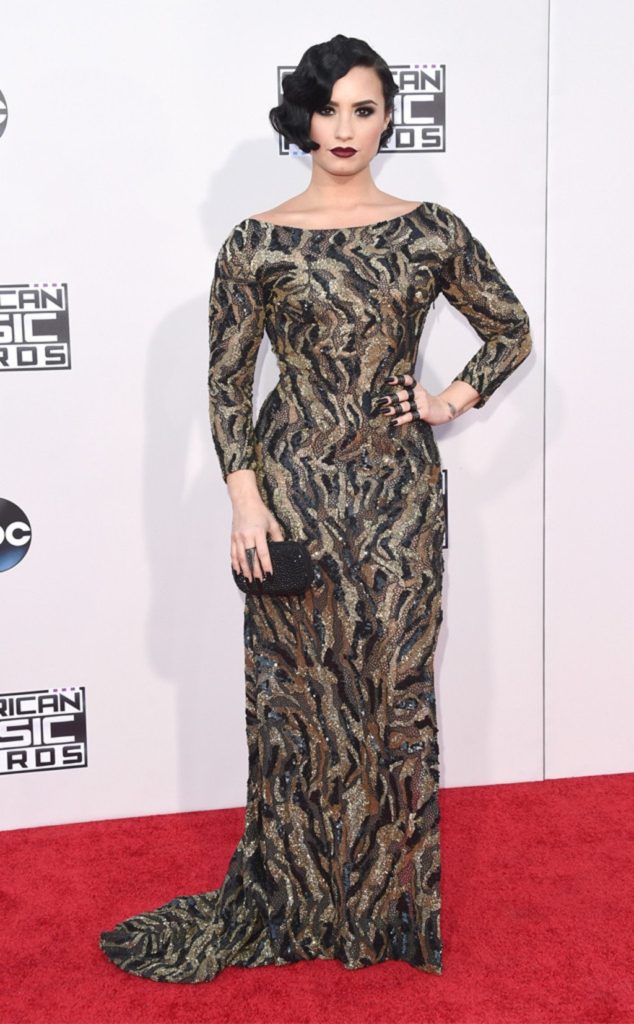 Demi Lovato has recently made headlines for showing off an even edgier look. Her performance outfit was hot and this red carpet gown is also amazing, even without showing too much. Demi looks sophisticated, while still being trendy and edgy.
WORST: CHLOË GRACE MORETZ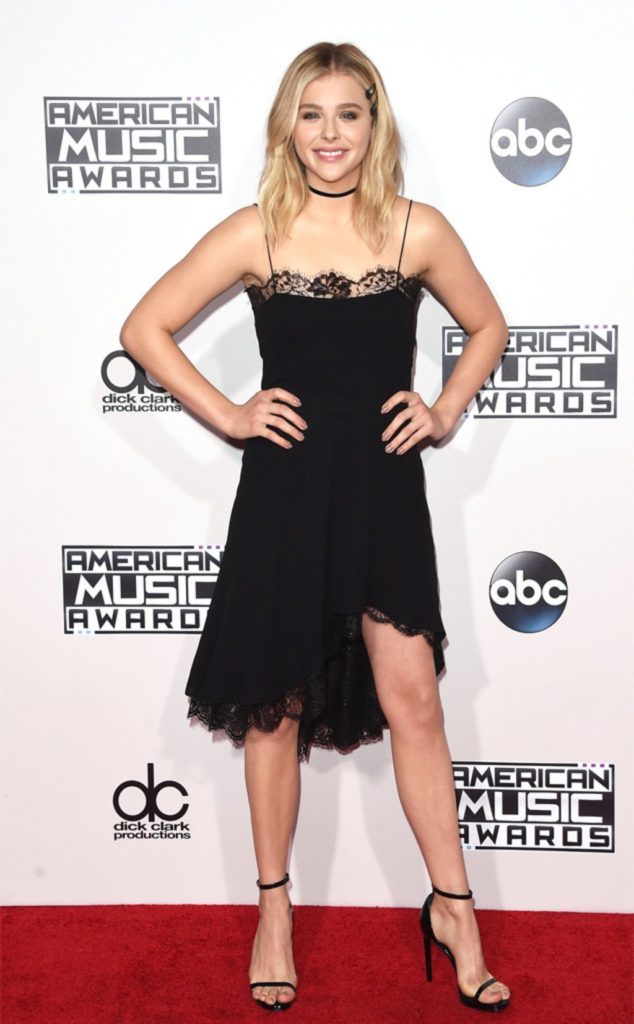 We love Chloe. But is she going to an 8th grade dance in this dress? With a great career behind and ahead of her, we'd like to see something a little more polished on this rising actress.