Who doesn't love the word "FREE"? And who doesn't love it when it is paired with the word "FITNESS"? This September's 303 Magazine's Free Fitness Spotlight features: "Barre On The Green" hosted by The Barre Code on the lawn of Denver's famous ViewHouse Eatery.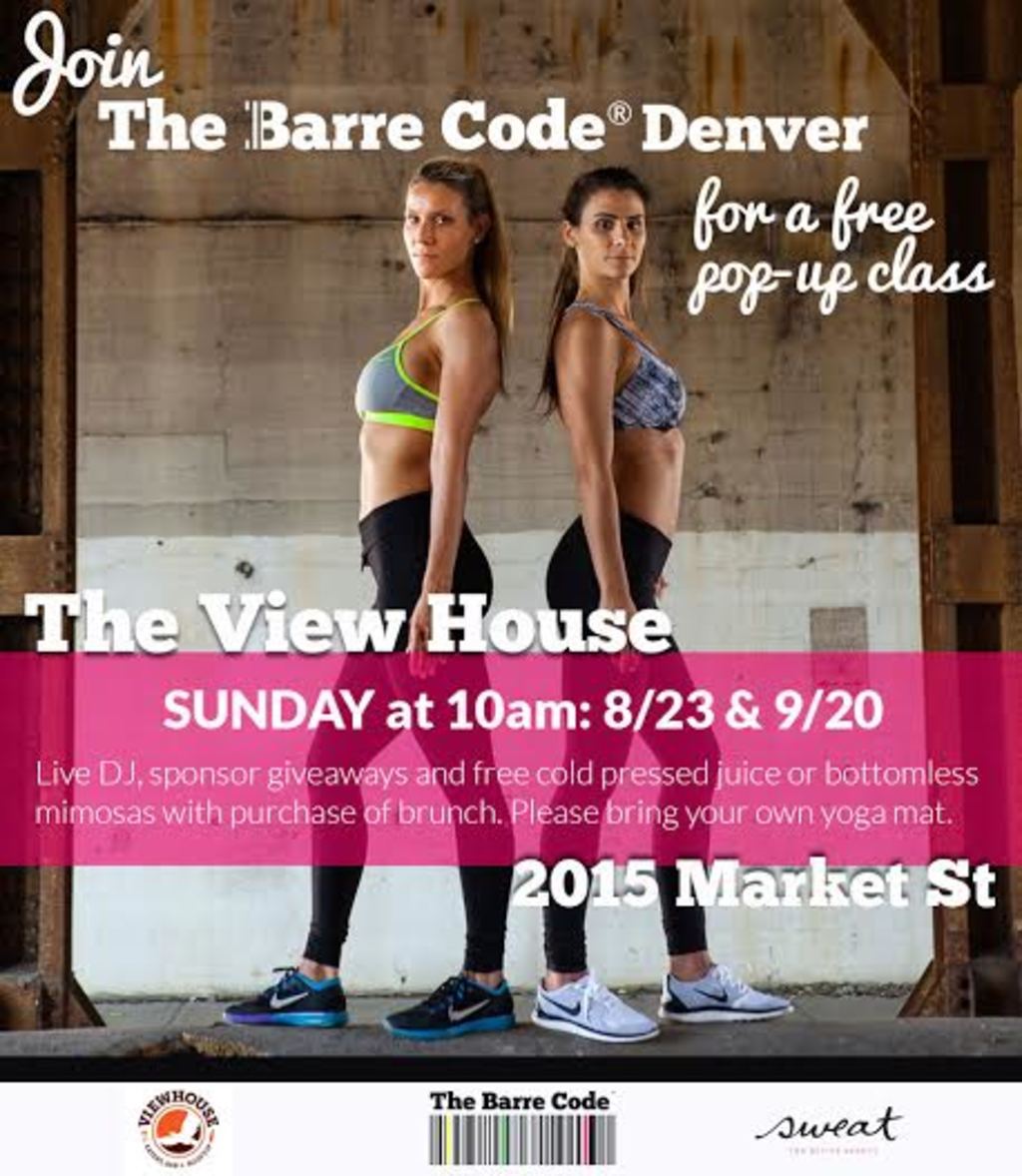 "We wanted to give Denver a taste of what we would be bringing to the downtown fitness scene come October, so we decided to begin looking for a venue to host a few free pop-up classes" said Barre Code's Co-Founder Ariana Chernin.
Popular Chicago-based franchise, The Barre Code, will be opening their doors in Downtown Denver this October. The upcoming pop-up event will be the second of the summer series.
"Honestly it went so well the first time around that we would love to offer a summer series in the future" Chernin said. "The only thing we're adding to our second event is the opportunity to win a 1-month unlimited membership to our studio."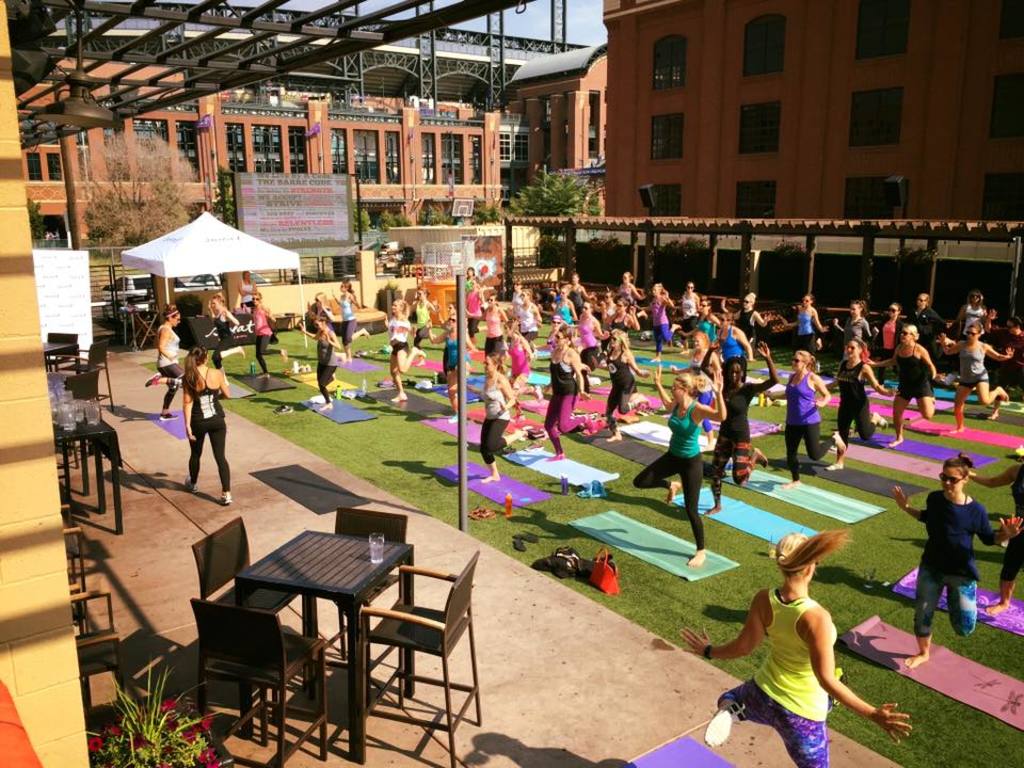 The Details
Date: Sunday, September 20th
Time: 10 a.m.
Location: ViewHouse Eatery (2015 Market Street)
BONUS: street parking is FREE on Sundays!
Come ready for: a 50-minute sweat session with a live DJ followed by post-workout beauty sampling and bottomless berry mimosas (with the purchase of brunch). Drop in early for: a chance to win one of five Lululemon yoga mats, test out Sweat Cosmetics mineral-based make-up, and learn about The Barre Code and its special deals for founding members.
*please bring your own yoga mat and tennis shoes
So What Is The Barre Code?
The Barre Code: "aims to inspire every woman to become her strongest, most empowered self". Utilizing a group fitness regimen that incorporates the ballet barre into its class formats, the studios combine dynamic routines, innovative technology, and a motivational mantra to help women build both outer and inner strength.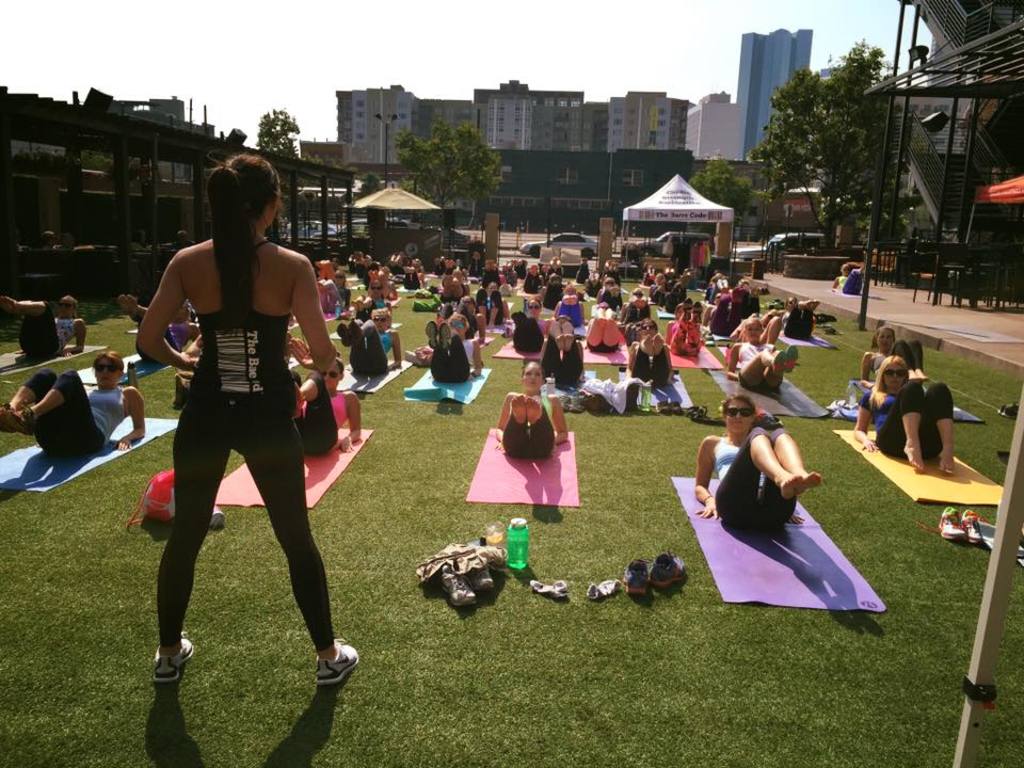 "My favorite parts from the first event were the sense of community and the mantra that I walked away with: 'Find your comfort zone and LEAVE it' said Bailey Walton who attended the first event. "The workout itself was KILLER. It challenged my stamina and endurance but also made me feel that no matter what my fitness level I could feel strong and confident. Whether you worked out everyday, were a marathon runner or were trying to get back into shape, The Barre Code had every individual smiling, sweating and supporting one another!"
Good news…if you love it you won't have to wait until October to get more. There will be a soft opening soon after the pop-up class, Chernin recommends following The Barre Code on Facebook for updates on the studio and grand opening festivities.
Why not turn next Sunday's hangover brunch into Barre Brunch at ViewHouse?