New York Fashion Week brings out the inner fashionista in all of us. There's something about the energy of New York that drives new trends to emerge. We love looking to the streets for inspiration and a tip or two on how to update our wardrobes.
So what better time than New York fashion Week to get shopping for your next look? We saw patterns on patterns and pastels on pastels that we can't wait to try before the summer season is over. So take some pointers from these New York City gals and try something new to freshen your look.
Dress Me: 5 NYFW Street Looks Now
Overalls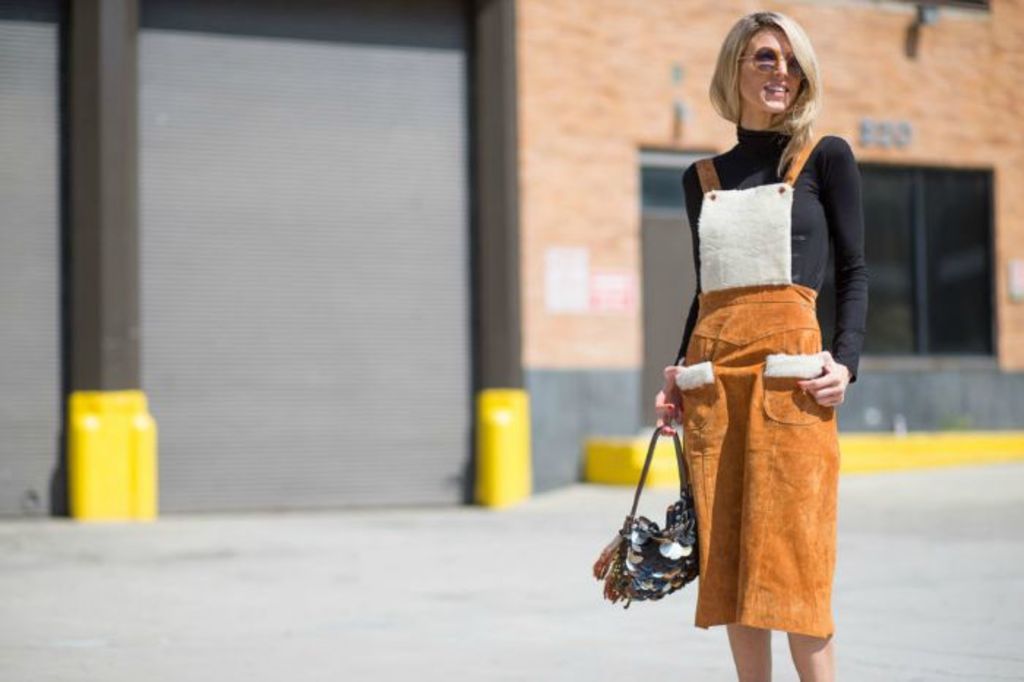 Overalls have been in the air for quite some time now but lately they've been in full swing. We love seeing these looks on the street, on everyone from moms to teens. They're a great investment piece that can take you from season to season with ease. While the overalls shown feature a bold orange, we're thinking of investing in a neutral you can do 24/7. Try a black overall with a high side slit to show some skin. Pair it with all black, stripes or even a crop top. A dark denim would also look great and age with style. Be sure to stray away from whites or shades of light denim, seeing that they can look cheap and overly casual.
Goth Chic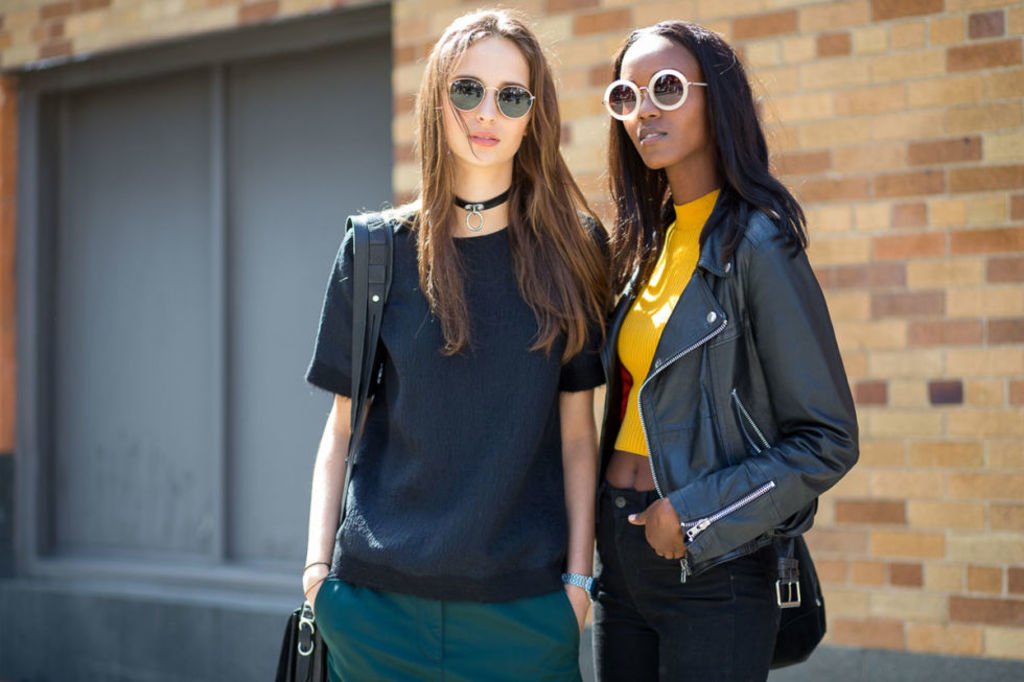 The goth chic trend seems to be going strong and we hope it's here to stay. All the cool girls of the '90s are back with their bucket hats and choker necklaces. While the goth trend is hitting up the streets like wild fire, it's all about being authentic. If you're a preppy polo girl at heart, everyone will be able to see through that false septum piercing. While NYFW showcased the goth trend with designer labels, we're heading to our local thrift stores. Look out for creepers and leather jackets to make a staple in your wardrobe. Invest in a great pair of denim that will last you for years to come, even if it means charging it on that credit card. And don't be afraid to experiment with deep reds and mustard yellows. Goth isn't all in the black.

White on White
Who said you can't wear white after Labor Day? White on white is one of our favorite looks, especially when the snow starts coming down. But we do admit this look can be tricky and if not done right, will look trashy and cheap. So make sure you stray away from skin tight silhouettes such as body con dresses and leggings. Try to picture icons such as Grace Kelly and Jane Birkin when aiming for this look. That means invest in classic pieces that can last you for decades to come. Jewelry is also your best friend when it comes to this style. Bold gold or silver pieces can help add a much needed statement. And we can't forget about the shoes. An all-white look is the perfect opportunity to kick it up a notch with some fancy footwear. Spring for bold colors like cobalt blue or deep orange to really show off your personality.
Fall Leather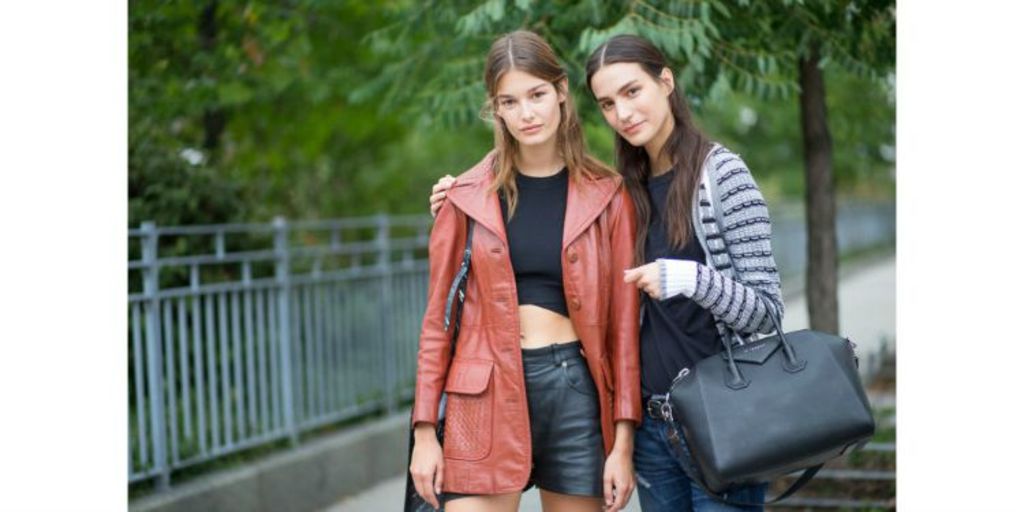 Fall is in the air and that means a solid leather jacket is in the works. We know you love your vegan leather but why not invest in a high end piece this season. There's nothing like a buttery leather jacket to get you excited for the changing of the seasons. Black is always a great investment piece that you can do structured or add some flow to. Try out some fringe, if you're a leather fanatic, to add some movement and boho style to your collection. We're also loving the trend of the '70s with deep reds, oranges and yellows. These non-traditional colors will really make your leather look runway fresh and will help you stand out from the crowd.
Black on Black
If you're not the white on white girl, or even the occasional color on color girl, black on black is for you. What we love most about this look is its ability to work for (most) any occasion. Go from day to night in the same outfit with ease, from casual to dressy. But believe it or not we think your black can use an update. Skinny jeans and a black sweater won't cut it anymore.
Why not try something new like leather culottes with a sheer blouse. Not ready for such a daring silhouette? Flare jeans are back and would go great with a light weight blazer or vest. The best part about black on black is the accessories. You can mix and match to give a sense of personal style. Or keep them all black to make sure you're always matching.