Resort season may not be coming up for a couple more months but why not get a head start? The Resort 2016 collections showed a wide range of looks we can't wait to get in our closets. There was a look for everyone from leather in the summer to black and white to full on rainbow.
Over at Alexander Wang we saw looks we need now. However, they included a bit too much leather for the heat so we made some modifications we're sure you'll love. DVF got us in the '70s spirit with a wide leg jumpsuit while Altuzarra kept it simple with three pieces. View our guide now on how to get ahead of the curve and do resort season now.
Favorite 2016 Resort Season Looks
Alexander Wang
Alexander Wang is always on our list for street style looks that we can't wait to rock. He is known for a downtown-chic look that New Yorkers are known to adapt to their wardrobe each season. His Resort 2016 collection was full of pre-fall looks that got us hot for summer.
Leather tops here and there, army green and black. The shoes were chunky and reminded us of '90s goth girls that were full of style. So we adapted one of our favorite looks for you to wear now. Opt for a crop top and low riding shorts that will reveal mid-drift for summer. We added some white and black in the shoes to help break up those dark colors and threw in a basic black bag that will work for any season.
Valentino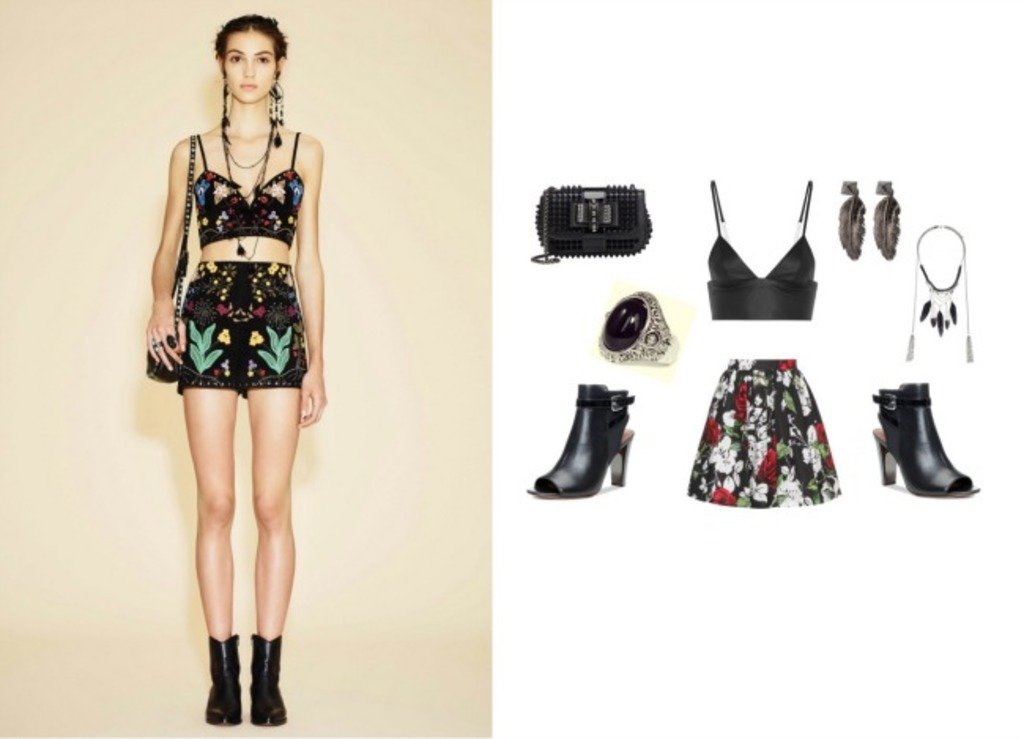 The house of Valentino gave us some skin this season but still stuck to its traditional roots. Known for its elaborate designs in prints and embroidery, we saw to-die-for dresses full of detail. The color combinations included a lot of black with a floral print overlay.
We loved one look in particular which featured a two-piece outfit. A floral bralette, complete with matching shorts, was the look we need now. Paired with black leather boots, this look will have you standing out from the crowd. We paired ours back to a peep toe heel, more suitable for summer, and kept in spirit with the Valentino resort show with feather inspired jewelry.
Altuzarra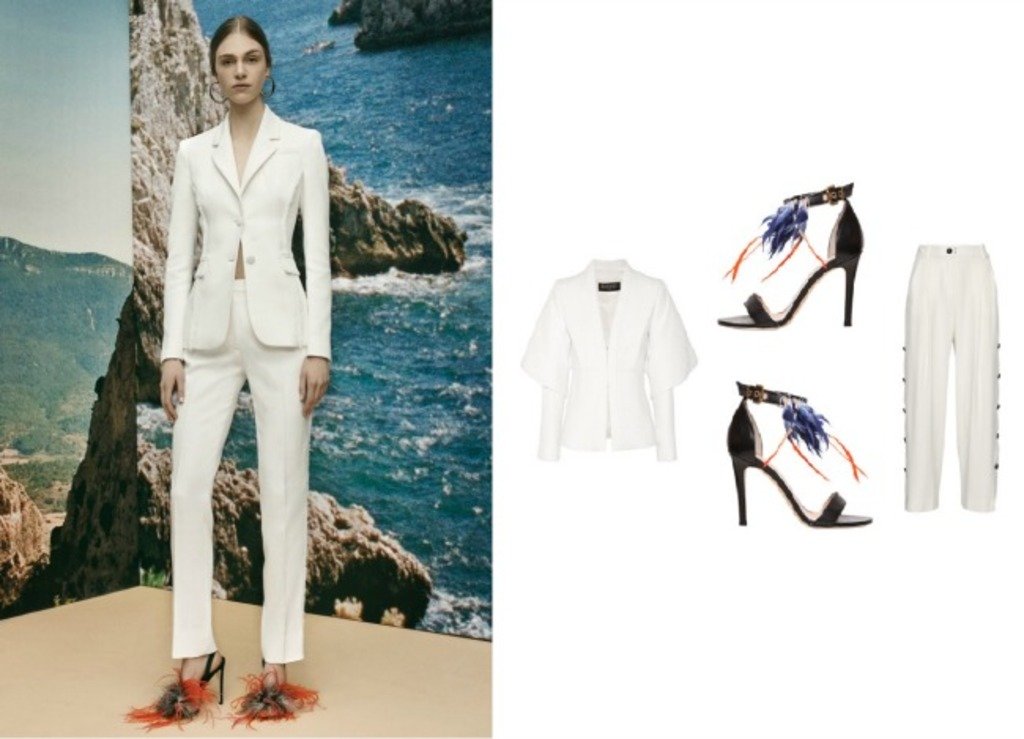 Want to keep it simple? Well Joseph Altuzarra is the designer you should be looking to. The looks were simple, and maybe that was to focus on the shoes. Altuzarra presented some feathered heels only the rich and elite will be owning. That's because anyone who needs to lift a finger will find these feathered beauties ruined in the first day. The looks at this resort wear show also echoed luxury. White was the main source of color done up (or down) in very simple ways.
Our favorite was a three piece suit – just the blazer, slacks and heels. We pumped up this look a bit for a night out on the town. We found a blazer with more dimension and pants with texture – something needed to make up for the fabulous shoes at the original show, right?
Christopher Kane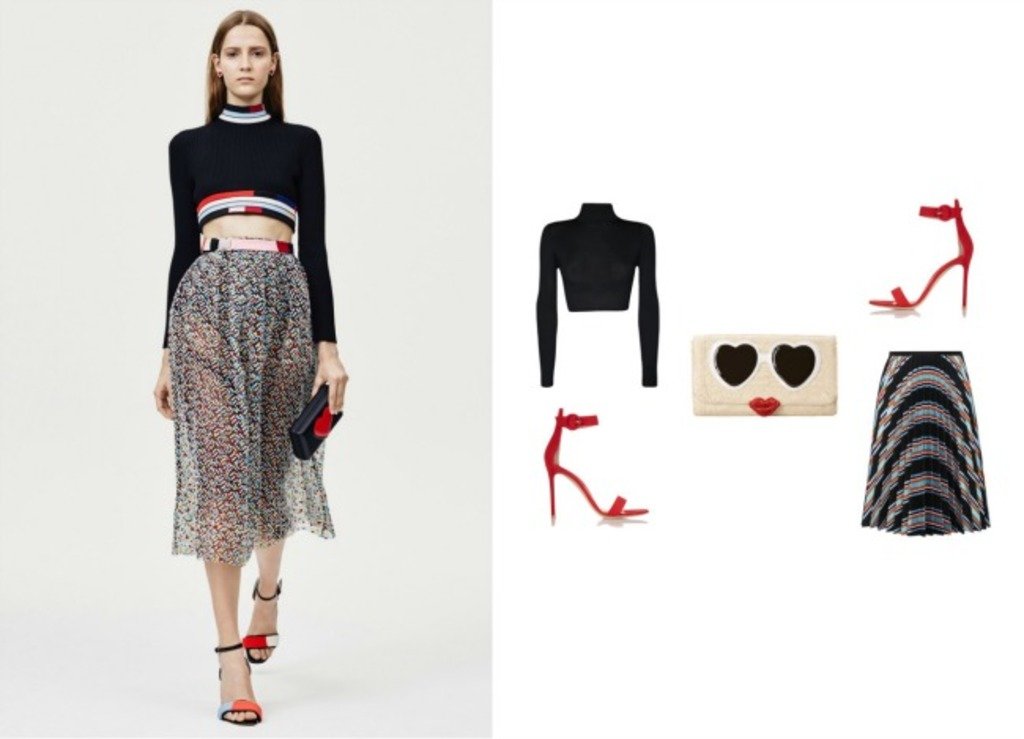 Christopher Kane gave us some much needed color this Resort 2016 season. There were splashes of red in association with prints. The looks were busy yet calmed down with a canvas of blank color, usually black and white. Kane also seemed to favor looks with some skin baring the mid-drift area. However, this was done in a classic manner with a long sleeved turtle neck and a high waisted midi skirt.
We recreated this look with ease. A long sleeved black turtle neck may be difficult to find in stores this time of year, so we did some online savaging. We added some color with the skirt and heels and finished it off with this fun clutch you're bound to use over and over again.
DVF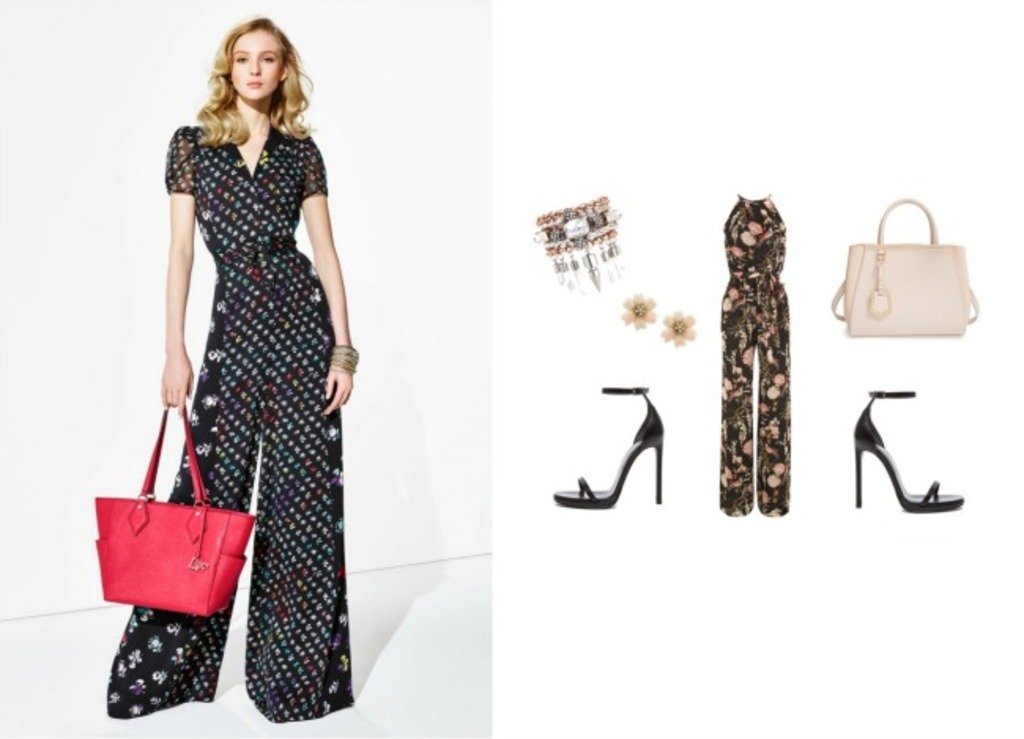 Diane is known for many things but what shes exceptionally good at is making women feel good about themselves. So we weren't surprised when we saw the power house Resort collection from DVF. As per usual, the collection was diverse in style and looks. Most every color was represented on the runway in dresses, jump suits and more.
One of our favorite looks was a black and floral wide leg jumpsuit that combined the '70s with present day style. The suit was so unique we had a difficult time recreating this look. But we did our best creating this night time ensemble complete with killer heels and bold accessories.