If you missed out on the last 303 Magazine Pool Party on June 14, you missed one helluva time. Hundreds gathered poolside at The Breakers Resort for a dog-long summer celebration. But don't worry, because the second one is coming up this Sunday, July 12!
Whether or not you've seen yourself in a bikini this season yet, it's time to go shopping for one that is both flattering and fits in with this season's trends.
Get your tickets to the second 303 Magazine Pool Party

HERE

and see some trendy swimsuits below. We'll see you at the pool!
Patterned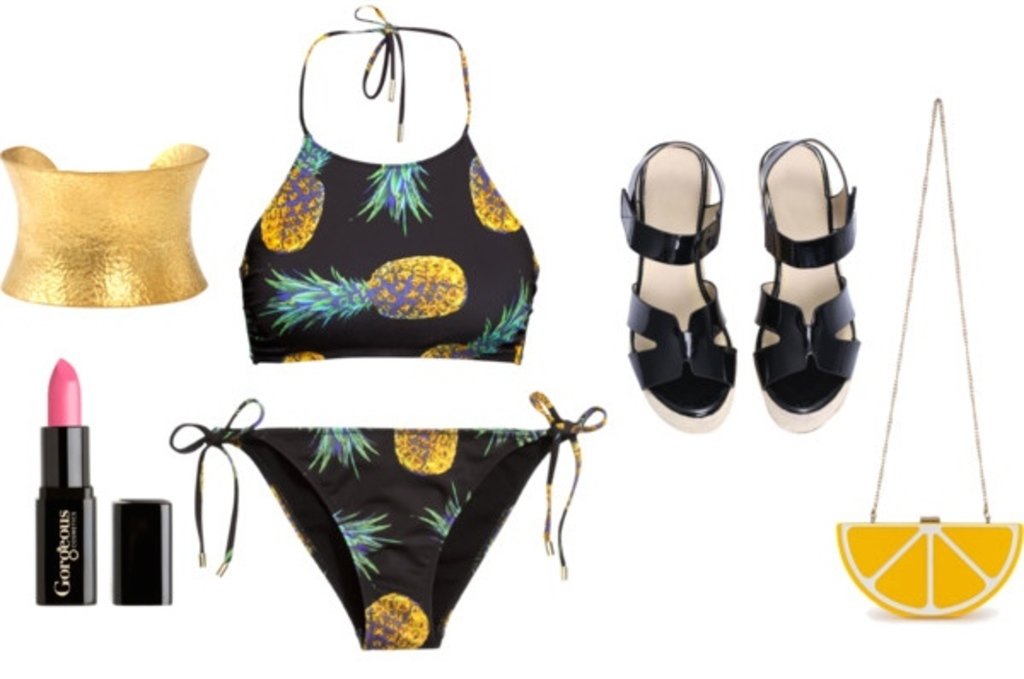 H&M Bikini top / H&M Bikini bottom / Yossi Harari Large Corset Cuff Bracelet / Gorgeous Cosmetics Lipstick / Nila Anthony Lemon Clutch / Black Espadrille Wedges Sandals
For those who want to stand out in a bikini without wearing one of those thong bikinis that everyone stares at you in, opt for a fun pattern. Bikini fashion is about the fit, pattern and what you wear it with, not about how less of material you can get away with before showing your secret garden. H&M not only has fun patterns but its prices are unbeatable. For about $30, you can wear a suit like this one and be fashion-forward, comfortable and unique. Grab a fun clutch, some platforms and a bright shade of lipstick, and you're set.
Sporty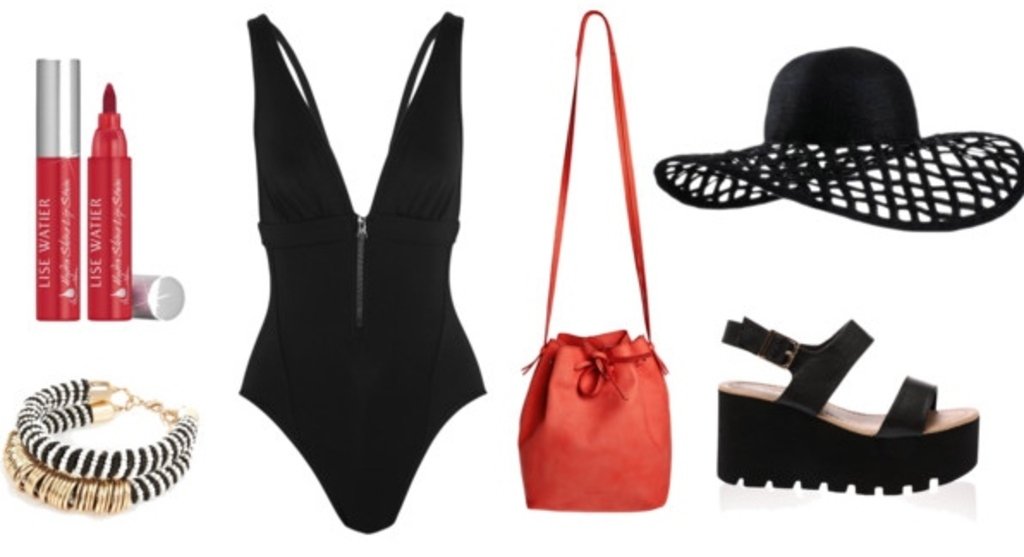 Adidas by Stella McCartney Zipped plunge swimsuit / Faye Black Chunky Flatform Sandal / Eugenia Kim Jodi Wide Brim Sun Hat / MINT AND ROSE Milo Red Leather Crossbody Bag / River Island Black beaded bracelet set / Hydra Shine Stain
If you're not the type to wear a hot pink string bikini, there are plenty of options for someone who wants to look a little more like Sporty Spice than Baby Spice. This suit is by Adidas, but it was designed by fashion icon Stella McCartney. There's a long zipper in the front, so you get to decide how much skin you want to show. Accessories are important with this look, for you don't want to look like you showed up to swim laps. If you go black in the suit, mix it with some brighter colors in the lip shade, bag or heels.
Frilly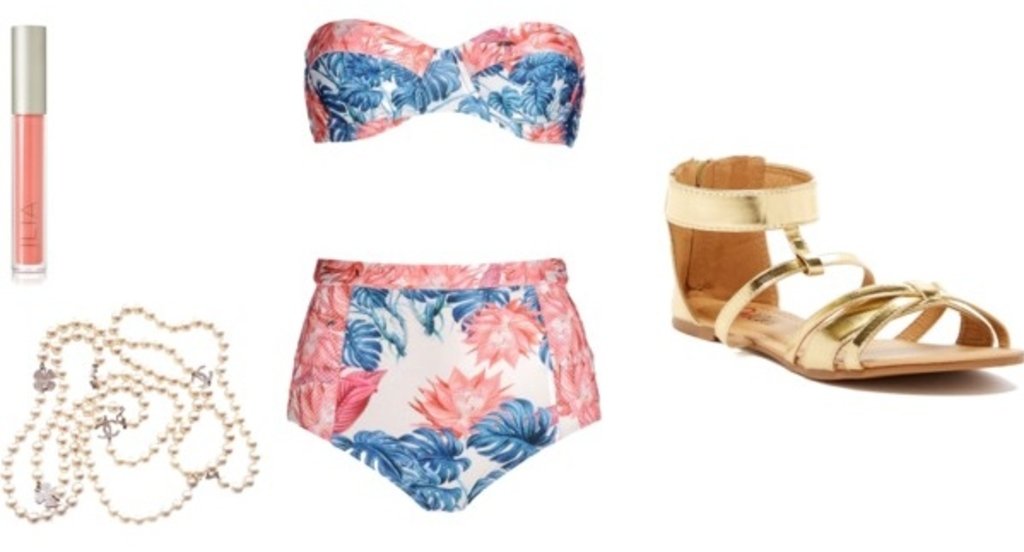 We Are Handsome Bikini / Ilia Lip Gloss / Chanel Classic Long 72″ No.5 Pearl Necklace / Red Circle Deluna Flat Sandal
Now if you want to be more feminine than Sporty Spice above, there are some super cute swimsuits all over this year. Floral patterns are way in, but you don't want to get something all the other girls will be wearing. We suggest a high-waisted bottom, and that way you'll be comfortable enough to walk round, dance, lay down and even go for a dip. It's basically like wearing the thinnest, tightest and shortest skirt ever. With a bright pattern like this, don't go overboard with accessories. Stick to one piece of jewelry and some simple flat sandals.