Summer is a great time to spice up your sex life. There's no better way to do that than to get out on the town – or stay in, as the case may be – and find some activities that bring zest to your life between the sheets.
Whether you and your significant other like to go out and hit the town, or prefer to stay in and have an intimate night together, here are some sexy date ideas that are bound to rekindle that fire.
1. Visit a fetish club.
A really interesting and unique way to bring the bang back to your life behind closed doors is to visit a fetish club in the Denver area. I know what you might be thinking – you and your SO aren't kinky enough, you don't have a fetish, and maybe you are even a little wary of who you might meet in a place like this. But that's just the kind of thinking that will keep you from taking things to the next level! Remember, it's all in good fun, and just because you go to a place like this does not mean you are committing to a major lifestyle change. Just check out what some of these places have to offer, and see if having a drink here instead of your local watering hole gives you any ideas for the bedroom. There's the Denver Sanctuary for those interested in the BDSM scene, and the local tattoo and piercing shop, Sol Tribe, offers fetish balls. Something like this could be just what you need to give your adult life that added jolt.
2. Check out a strip club or adult entertainment club.
This can be the perfect way to unwind with your significant other and check out some good old fashioned adult entertainment. You can both kick back and relax with a drink and take in your surroundings. Enjoy a couple's lap dance, or if that's too much for you, just let the experience of visiting a strip club for the first time be enough to get you excited. There are many spots to choose from in Denver, including Diamond Cabaret and Alley Cat in Capitol Hill, The Bustop in Boulder and the LaBoheme Cabaret in LoDo.
3. Go on a super-sexy camping trip.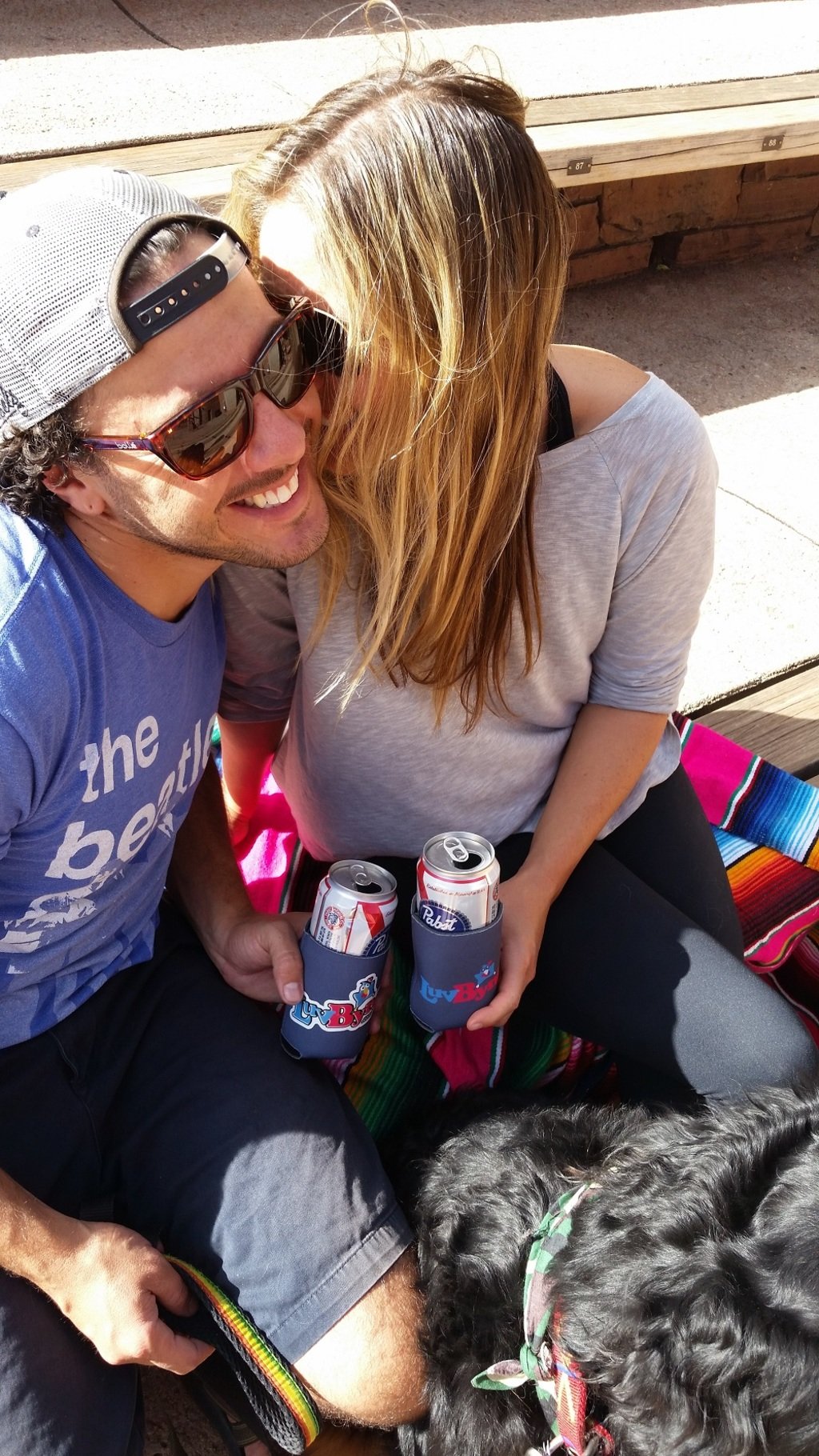 It's summer, so you might as well take advantage of the beautiful weather in Denver and take your sex life outdoors – well, stay in the tent, but you get the idea. For a completely innovative experience, pick your favorite camping spot, or explore a new one if you are a transplant still getting familiar with the area, and plan a weekend getaway for you and your significant other. The catch is, this time kick it up a notch with a trip to an adult toy store or sex shop first to pick up a few trinkets for the road. There are several options to choose from in Denver, including Secrets on the East side, Pleasures Adult Entertainment off of South Broadway and Romantix, featuring several different locations. If you are new to the world of sex toys, there are plenty of treats to choose from that are low on the kink scale and don't verge on the realm of BDSM or other more extreme fetishes. For starters, you can simply pick out a sexy outfit, some fishnets and garters or other similar items to make things more exciting between the sleeping bags. This is bound to be a camping trip that both you and the lucky guy or gal who gets to go with you will never forget.
4. Go dancing.
Another sure-fire way to light your fire is much milder than the above suggestions – but still a ton of fun and so tried and true, your grandparents were doing it. That's right, there's nothing like hitting the town to go dancing together to make you feel closer and get that physical passion burning. And the best part of it is, there is such a diverse music and club scene in Denver that there should be no shortage of awesome places to go. If you simply enjoy a mix of the racier top 40 rap and pop songs that get played in most clubs, there is a plethora of places to check out, such as the Meadowlark, Club Beta and most nightclubs on most nights. If your tastes run a bit more specific, there are plenty of other places for you to go as well. If you're a Dead-head and love jam, there are always cover and jam bands playing all over the city. Maybe you like your dance music dark and underground; you can hit up a local dubstep show put on by Sub.mission, the local promotion team. And finally, if you are a member of the LGBTQ community and are looking for a fun place to go (or if you're just an ally and want to have fun) bars like Hamburger Mary's that host drag nights and feature LGBTQ DJs can be an awesome option as well.
5. Go see, or rent, an adult film together.
Our final suggestion for how to take things to that next level of passion is to take the classic dinner-and-a-movie date idea and turn it on its head in the best possible way. Try watching an adult film with your special someone. You can go out to an adult movie theater like Romantix and watch a film together. If that seems too impersonal, simply find an adult movie online or rent one from a local video store. Then, stay in with some takeout to give you plenty of stamina for a night of love. This one is a fail-safe for any couple, and it costs next to nothing, so there is no excuse not to do it.
All photos courtesy of Facebook or 303