All photography by Roman Tafoya.

Fans donned in orange and blue gathered at Sports Authority Field at Mile High this Tuesday night, not for football, but for the inaugural Taste of the Broncos event.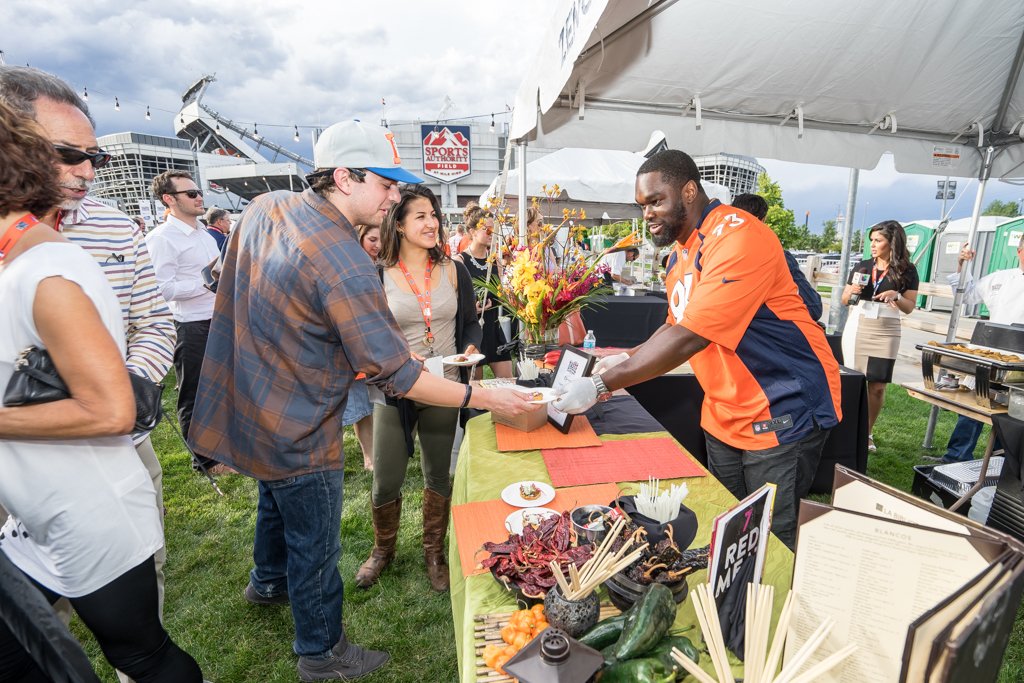 Guests gathered at the Noble Energy Sports Legend Mall to walk from booth to booth to sample food and drink from 30 of Colorado's most prestigious restaurants while mingling with Denver Broncos players, Miles the Mascot and Broncos cheerleaders.
Sponsored by Nationwide, this sold out event benefited the Food Bank of the Rockies — the largest private hunger-relief organization in the state of Colorado (feeding 400,000 Colorado families a year). Founder of the Taste of the NFL, Wayne Kostroski, spoke exclusively with 303 before the event.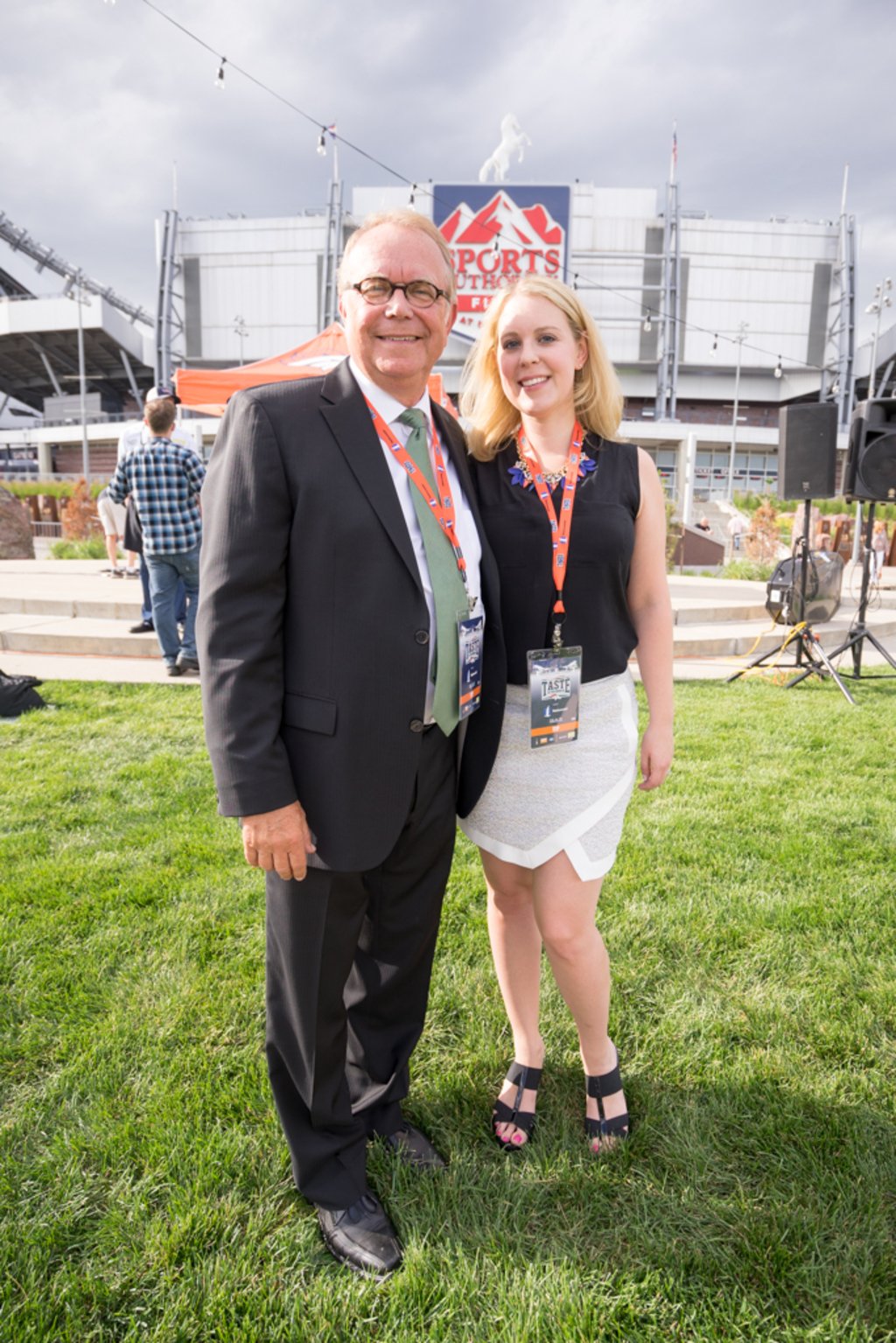 303 Magazine: With so many wonderful restaurants in Colorado, how did you narrow it down to 30 for this event? 
Kostroski: It all stemmed from Troy Guard [lead Chef for the event]. Troy has been the long-time Denver Broncos chef representative at our annual Taste of the NFL  event. He calls up the best chefs in the state and recruits them. With so many charities and events needing sponsorship, these restaurants have to pick and choose which causes they want to support.
What is the best part about bringing this event to Colorado?
The best part of any of these events [Denver is 13th in the NFL to show up to the table of these types of food centered fundraising events] is that 100 percent of everything that is raised here tonight, stays here in Colorado.
It is no surprise that maintaining an NFL physique requires a lot of eating (some positions have to eat upwards of 5000-6000 calories a day) so a lot of the players were familiar with the stations they were at. 303 asked Broncos linebacker Demarcus Ware which of the 30 restaurants he was most excited to try:
"I'm going to throw it out there — I am going to try Elway's" Ware said with a laugh and a grin. "There are so many other restaurants here like TAG [Burger Bar], we are going to take our share and see what tastes good."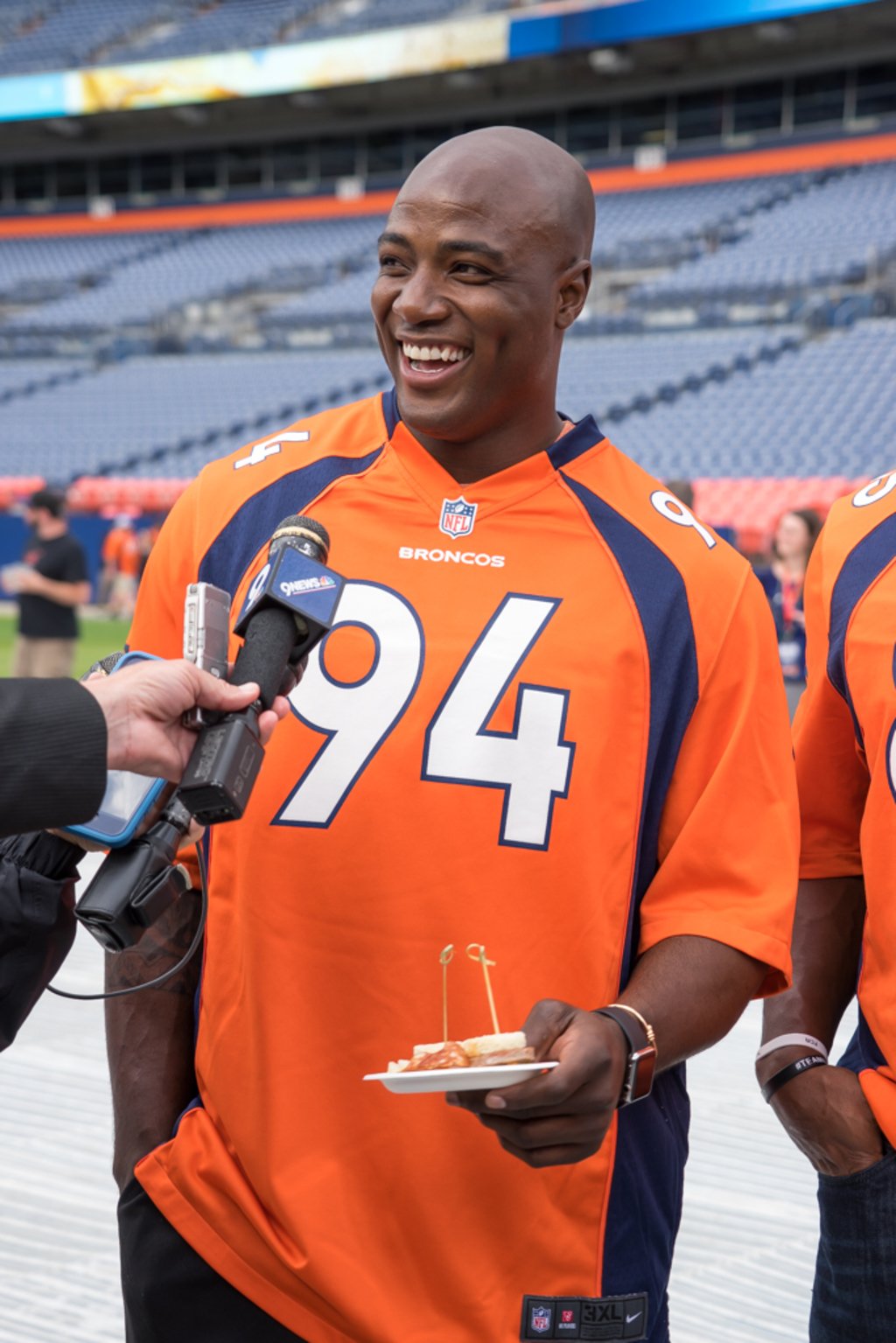 Broncos players were stationed at each booth to assist with food preparation and distribution while mingling with guests. If attendees did not come hungry they were in trouble. Some of the longest food lines of the event included stops for: the prosciutto corn on the cob from Root Down, ramen from Osaka Ramen, watermelon bacon mint bites from Central Bistro, and pickled jalapeno crawfish pimento deviled eggs from Tables.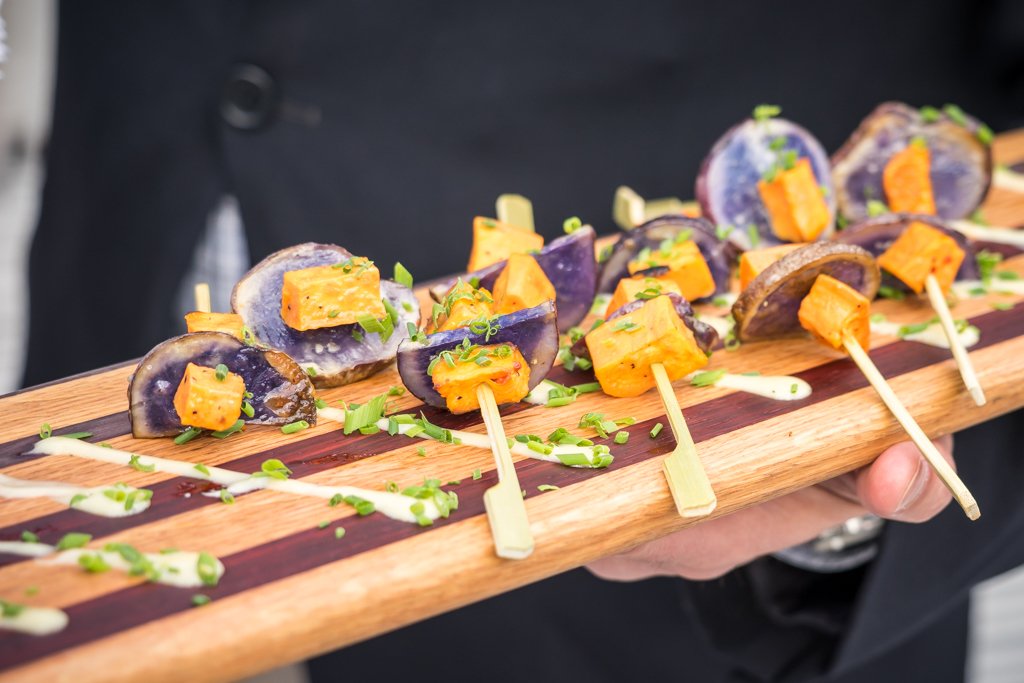 Showers held out for most of the outdoor event, although the rain did serve as a nice segway — ushering guests inside the tunnel to enjoy the dessert selections from a variety of bakeries, froyo shops and companies like Centerplate and D Bar.
In typical Colorado fashion, the rain cleared out and made for a beautiful bronco orange sunset inside of the stadium for the final entertainment portion of the evening — performances by the Colorado Symphony Orchestra (with a few guest conductors). Chris Harris Jr., Steven Johnson, Montee Ball, David Bruton Jr., Ryan Harris and Von Miller led the orchestra in renditions of their Alma mater's fight compilations.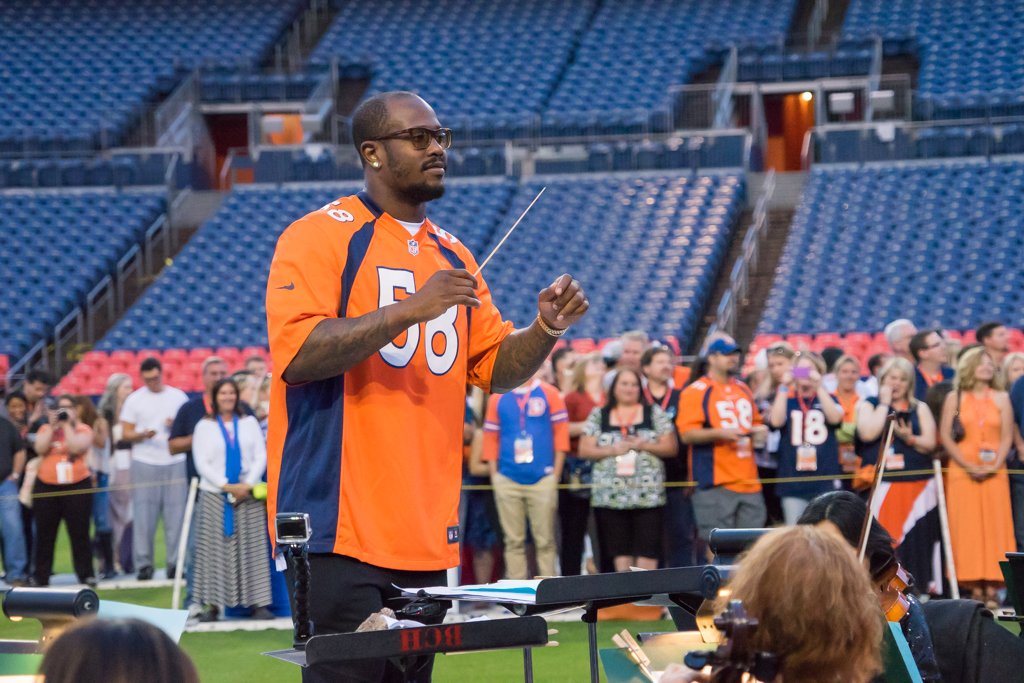 It was clear when the Orchestra performed pieces like the "Thursday Night Football" by Von Lichten and the crowd screamed that Broncos fans are ready for some football. Hold tight, the players will head into their month-long summer hiatus and then return for training camp at the end of July.
The man of the hour, quarterback Peyton Manning helped conduct the orchestra in its final performance of 'Rocky Top' his Alma mater's fight song.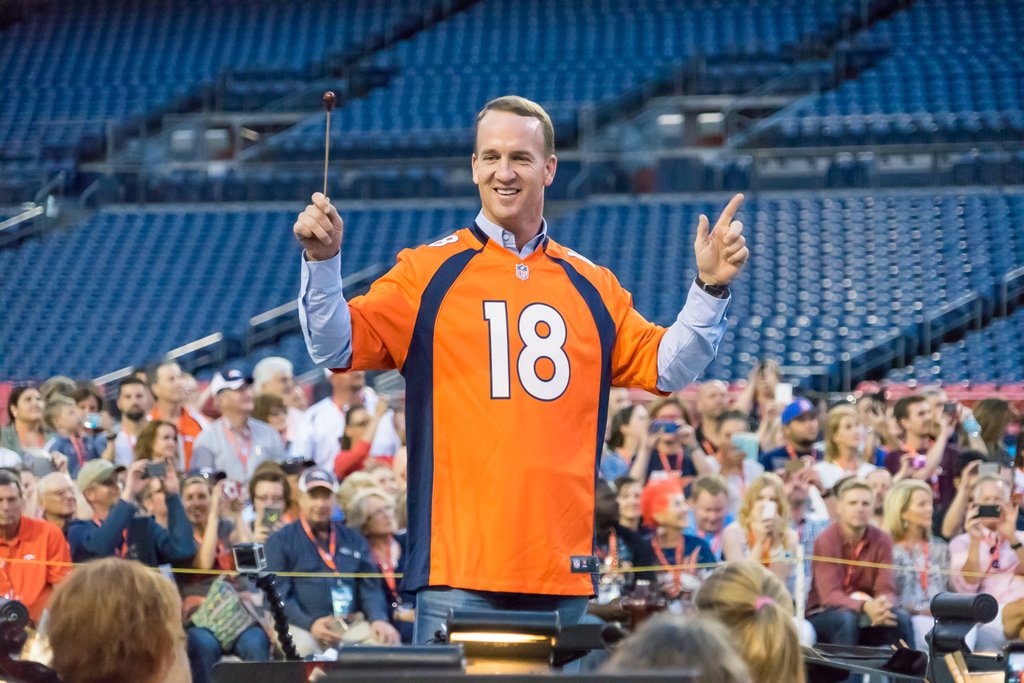 With funds from the event expected to raise upwards of $100,000 it is clear that the first Taste of the Broncos event helped take a bite out of hunger in Colorado.