As the heat picks up, it gets harder and harder to dress your best. Many of us will opt for jean shorts and flip flops to escape the heat. So it's only fair that we'll all need a reminder of what's hot and what's not this 2015 summer. With the Poolside Fashion Show coming up this Thursday, June 25, why not update that summer wardrobe now?
The event will take place at the Breakers Resort in Denver. It will feature the hottest looks in swimwear from the nationally recognized Swim 'N Sport. It will also showcase 30 of this season's hottest swimsuits. Designers include Jessica Simpson, Trina Turk, Ralph Lauren and more. Don't miss out on the hottest fashion event of the season. Get your tickets here.
5 Staples for the Poolside Fashion show on June 25th
1. The Denim Top
The denim top is an essential look and a staple-must for every fashionista. It works for every season and can be purchased in a variety of shades. So for this season's first Poolside Fashion Show, why not break it out? Opt for a short sleeved version of this classic to keep cool. We're looking to lighter shades to keep up with the season.
However, be sure to pair this look back to prints and color. Want to keep comfy in the sticky sun? We suggest a linen pant in orange or hot pink. Or go for the floral printed silk pants we know you love – easy to find and easy to wear.
For the brave, might we suggest a wide leg jean the same shade of the top? This look will create the illusion of a '70s style jumpsuit without the hassle. Platforms are a must for this look in a flashy gold or silver.
2. Metallics
High shine will keep things hot and make sure you stand out from the crowd. Metallics are always a good idea for the summer season, but we want to take it down a notch. Metallics are hard to master so if you're not ready for this look, just leave it to the pros. No one wants to be made up like a tinsel covered christmas tree, so stray away from colors such as red and green. Light golds, purples and cobalt blues will do the trick. Pair them with easy going naturels to keep the metallics front and center.
3. Army Chic
Take note, ladies, because army green isn't a fall exclusive anymore. This somber color is making its way into every season. Every designer from Balmain to Oscar de la Renta have been featuring this color on their winter and spring runway looks. So why not take a cue from the experts and hook into this trend? For this summer season let's keep it simple and light. Stray away from looks that will make you look heavier then you are. That means no army colored chinos, jeans or cargo pants.
Instead, go for a silk jump suit that adds sheen and glamour. Make it cropped with sneakers for a more casual look. Or go all out for the Poolside Fashion Show with a long jumpsuit complete with gold heels and jewelry to match. Don't forget to keep the colors surrounding this outfit minimal. White and black should be plenty.
4. Bare it All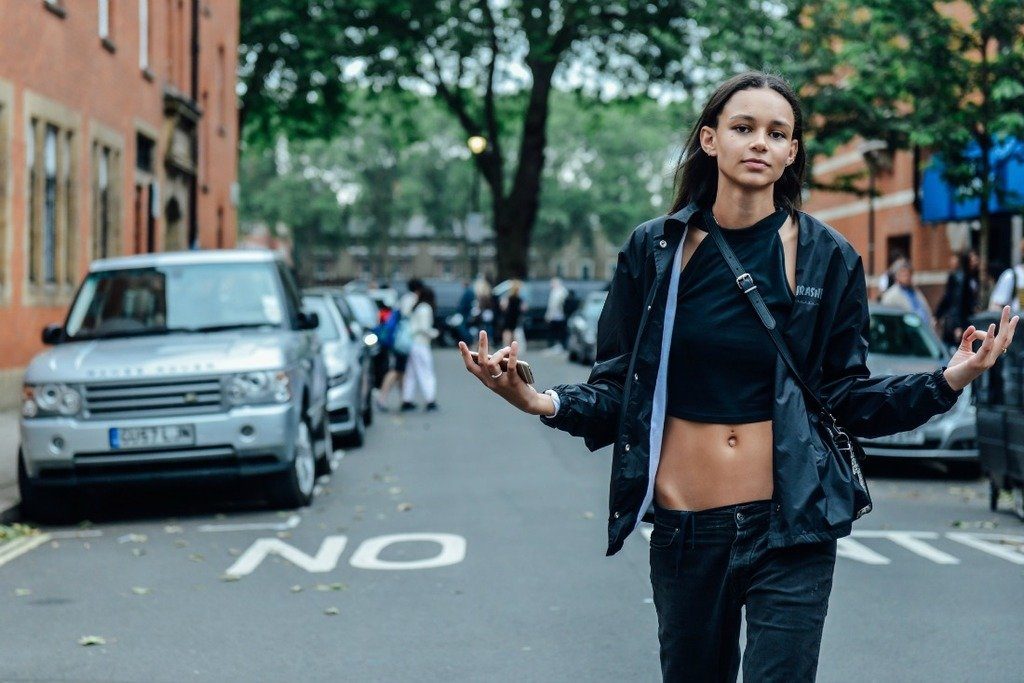 It's hot and time to show some skin but keep it tasteful. Midriff-bearing tops are hard to keep classy so make it black and white. A cool, criss cross crop top paired back to a high waisted skirt is not only flattering but timeless. This gives you room to play with accessories and go all out. Keep it simple with a neutral clutch or go all out with something holographic. Play up the jewelry in any direction you want, and be sure to pay close attention to the shoes. Might we suggest something in hot pink?
5. The Silk Dress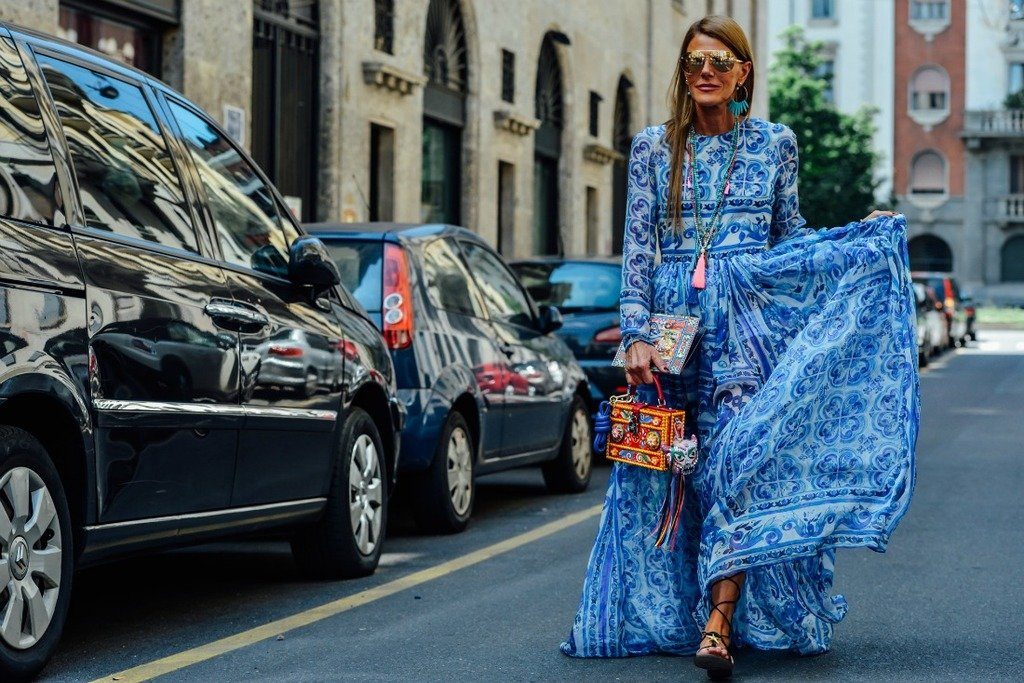 This look is often dreaded by fashionistas for its many looks and designs. The summer silk dress is one of the seasons hardest trends to pull off. Often too short or too long, its also very difficult to find the right fit. So we say if you're doing this look, don't skimp out. First, find the right print or color that will flatter and enhance your look. Got a dark tan from the summer sun? Opt for jewel tones that will complement your hard work. If your a shorter gal, stray away from busy prints and long sleeves which will only make you look shorter. And last but not least this look needs to be paired with heels. A good summer wedge will complete this look in a instant.