As spring slowly transitions into summer, we can't help but wonder what new and exciting things the Denver food and booze industry has up its sleeve. This week, we encourage you to explore just a handful of the new eats, drinks, and foodie-inspired events happening across the city. From the new menu at Lola Mexican Fish House to a cup of joe infused with marijuana, we can't wait to see what the end of May has in store.
New to Denver
CanBria Cafe Opens in NATIV Hotel
Words by Kertsen Jaeger
Where: NATIV Hotel, 1612 Wazee St., Denver
When: Thursday, May 28,  8 p.m.
The Low Down: Starting this Thursday, NATIV hotel will be blazing its own trail by not only being a cannabis-friendly hotel, but by having its very own coffee shop, CanBria Cafe, which serves CBD-infused  drinks. At the grand opening for NATIV hotel this week (reservation: 720-485-6450) people can try coffee infused with THC's non-euphoric cousin, CBD oil. This cannabinoid is meant to produce the positive effects of marijuana, such as reducing anxiety, regulating blood pressure, etc., but without any of the psychoactive effects. The CBD oil will be available in several forms including espresso drinks such as a coconut vanilla latte, as well as bulletproof coffees and even integrated into its selection of waffles. The drinks will be served with a wide range of natural sweetener syrups from your typical agave to palm sugar and turbinado based syrups as well as a seasonal offering. Alternative milks such as coconut milk and a creamer made from hemp seed are also available.
Favor Launches in Denver
Neighborhood: Delivery available in Five Points, Capitol Hill, Ballpark, Auraria, North, River North Art District, Washington Park, Baker and Cherry Creek

When: May 26

Cost: $6 Delivery Fee (first-time users can waive fee with code: MILEHIGH)
The Low Down:  Austin-based delivery app, Favor, officially launches in Denver today . This swanky app connects you with your own personal assistant, making it easier than ever to get your favorites delivered right to your door. Voodoo Doughnuts now just a tap away? We'll take it. Keep an eye out for their bright blue tuxedo shirts and be sure to share with your friends for even more perks. Check out the Favor website for more information. (Use the code MILEHIGH at checkout, and Favor will waive the $6 delivery fee.)
Summer Eats
Lola Mexican Fish House
Where: 1575 Boulder St., Denver

Neighborhood: Lower Highlands

When: May 25

The Low Down: Even though it might not feel like it, summer is finally here and Lola's Chef Kevin Grossi is bringing warm-weather fair to the table with farm-fresh produce and the freshest seafood. From pork al pastor and caldo verde to Spanish octopus and black sea bass, you'll savor the flavors of coastal Mexico at the base of the Rockies. And to top it all off, Chef Grossi added rockin' crab ceviche, a king salmon tiradito, and an ahi tuna tiradito with coconut and avocado, to the restaurant's award-winning list of ceviches.
Get Movin'
End of the World Pub Crawl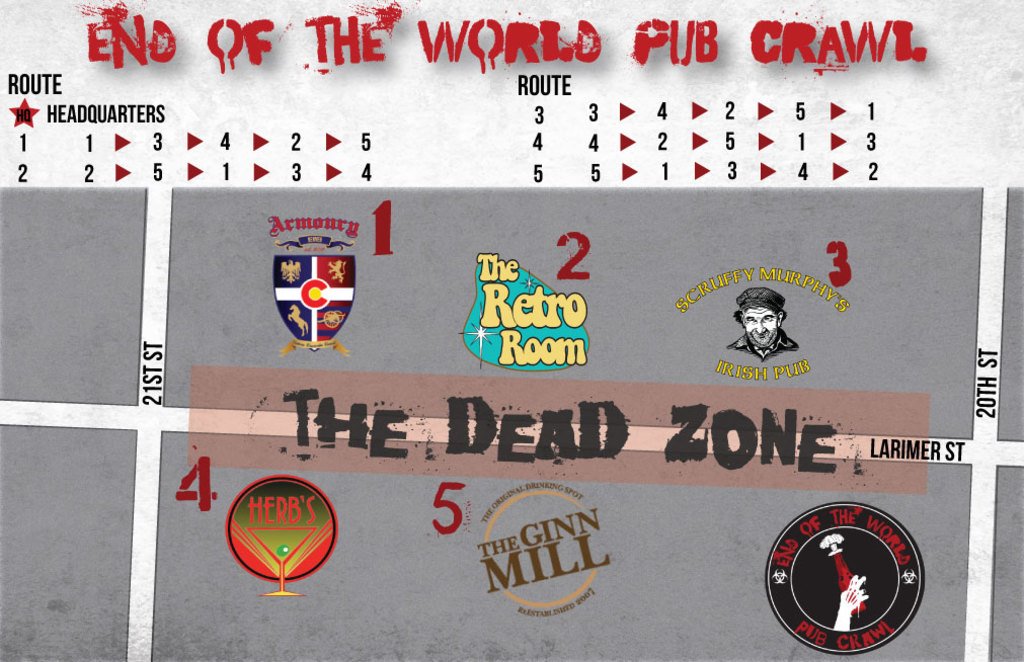 Where: Larimer Street between 20th and 21st
Neighborhood: LoDo

When: May 30, 1 p.m. – 5 p.m.

Cost: $50

Register: Sign up here.

The Low Down: Head down to LoDo for  this one-of-a-kind bar crawl where you'll dodge zombies as you make you way across the "dead zone" in search of your next drink (think capture the flag meets "The Walking Dead".) Make it to your rendezvous point with all of your flags in tact, and you might just win a prize. 

Central Bistro bRUNch
Head to our Instagram for a chance to win free entry!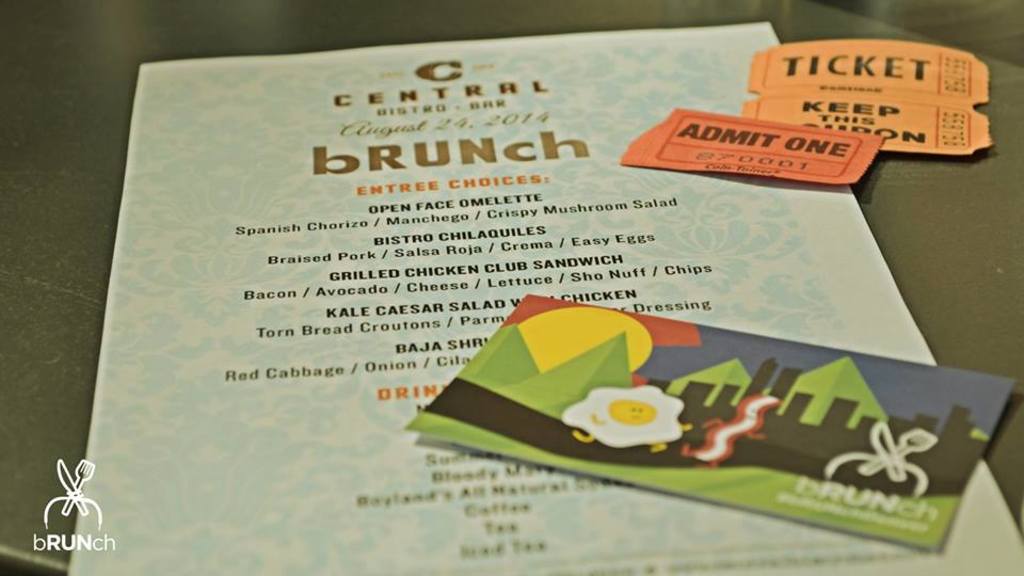 Where: 1691 Central St. Denver

Neighborhood: LoHi

When: May 31, 9:30 a.m. – 12:30 p.m. (Check-in starts at 9:15 a.m.)

Cost: $25 ($30 at the door)

Register: Sign up here.

The Low Down:  Looking for a new way to spice up your Sunday brunch routine? Central Bistro's bRUNch might be just the thing. Runners will make their way along the Platte River before returning to Central Bistro for a brunch worth running for (chilaquiles, breakfast burritos, Bloody Marys and more.)  Tickets include a guided run, entrée, two drinks, tax and gratuity. Plus a dollar from each ticket purchased benefits Metro Caring.
Mark Your Calendars
Eat (RED), Drink (RED), Save Lives
Where: Zengo (1610 Little Raven St, Denver) & Tamayo (1400 Larimer St, Denver)

Neighborhood: Riverfront/LoDo

When: Throughout the month of June
The Low Down:  During the month of June, Zengo & Tamayo will participate in the worldwide EAT (RED), DRINK (RED), SAVE LIVES campaign. Sip on a strawberry caipirinha ($9) from Zengo or a sandia tajin ($12) from Tamayo and a portion of the proceeds will go directly to the (RED) campaign. The (RED) campaign raises money for HIV and AIDS awareness and prevention programs through product partnerships and events. For more about the campaign check out its website.