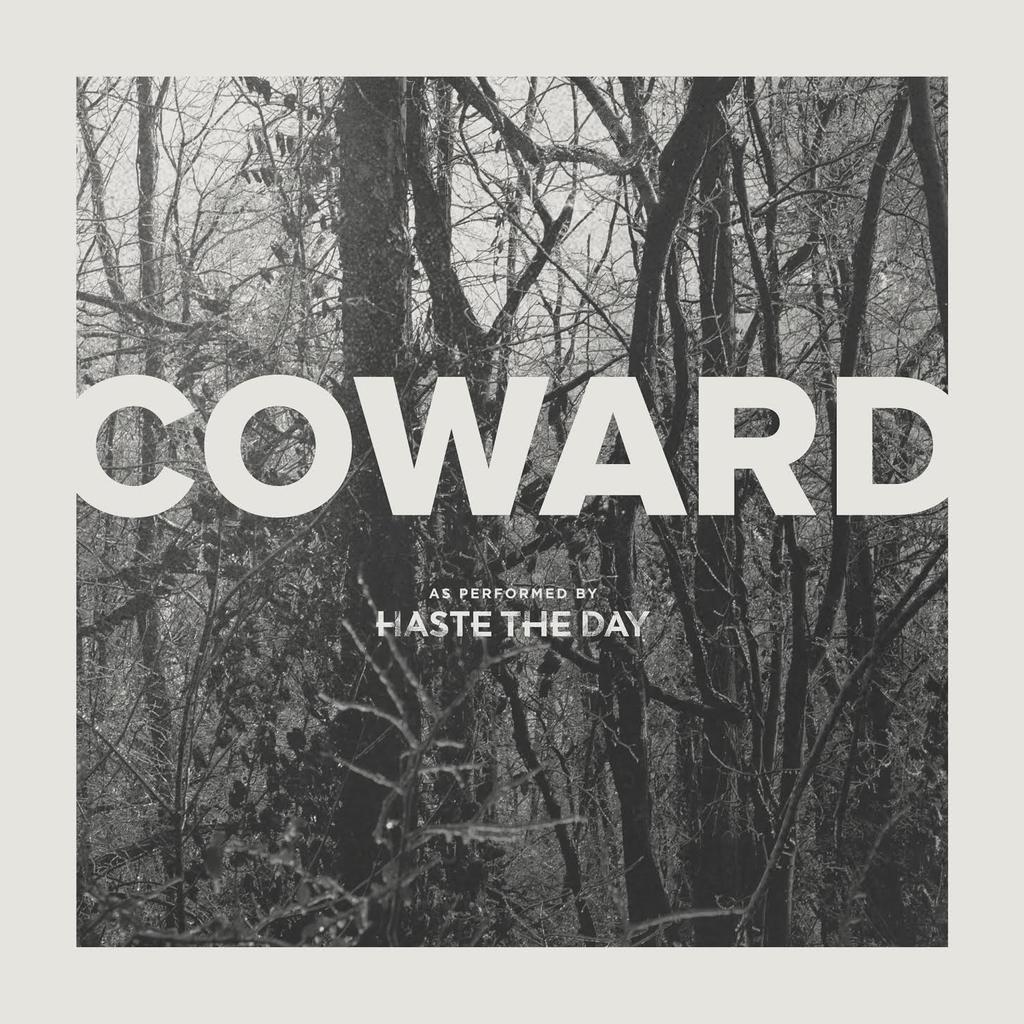 Haste The Day
Coward
Metal/Hardcore
Rating: 4/5
Release Date: May 19th, 2015
After a multiple year hiatus, Haste The Day have returned with seven of nine previous band members to form a Haste The Day supergroup per se for the release of their sixth and newest record, Coward.
Not only is this a return for the band members, but it's a return in sound for a hardcore/metal scene that seemed to be in dire straits. Yeah, every music scene in every era has their ups and downs, but this has been quite the low point for independent hardcore — especially after the recent merger/transaction that saw two of the more prominent independent labels, Rise Records and Fearless Records, become consumed by much larger, more commercial institutions.
Needless to say, this record is an important release for more than just the members and fans of Haste The Day.
From Attack Of The Wolf King to Burning Bridges, Coward is a culmination of all things Haste The Day. That means it's got its handful of hearty bangers that pay homage to tracks like "Substance" and "Ros King," as well as the lifeblood tracks that Haste The Day came to be known for, which once featured anthemic choruses ("When Everything Falls") and mammoth guitar riffs ("Blue 42").
Both former vocalists, Stephen Keech and Jimmy Ryan, sound like they're still in their Haste The Day heyday (HTDhd), as rolling gutturals and raspy screams tear across each track. "Take" sounds like it could taken straight from a rare cut of Converge's Jane Doe, as Jimmy Ryan wrecks the entire track, while "World" showcases Haste The Day's balancing act between soft and heavy, heaven and hell and just about any other polar opposite dichotomous relationship with Keech at the helm.
But closing track, "Gnaw" is one of the real breadwinners on Coward, so make sure you get through the entire record. "Gnaw" is Haste The Day turned up to eleven with both Keech and Ryan trading off vocal duties. Keech closes the entire record in fashionable Haste The Day style, as the last minute of the song will leave you numb. One of the heaviest moments in Haste The Day history relentlessly and incessantly batters the listener over and over … 'and over again.' "I feel it gnawing from the inside / Over and over again" cries Keech who best resembles an O' God The Aftermath-phase Cory Brandan (of former label-mates Norma Jean).
The outro of Coward is easily one of the most unabating, visceral moments on this record and of any Haste The Day record, and certainly one of Keech's finest moments since he made his daunting presence felt on the Pressure The Hinges closer "Chorus Of Angels." Haste The Day, Ryan and Keech sure do know how to close out a record.
More often than not it seems like post-band reunion album releases blemish an already solidified career and sound, but Haste The Day's Coward is an entirely different animal. In the day and age of the Hollywood reboot, Haste The Day's reformation is a breath of fresh air.
Haste The Day will be performing in Denver at The Marquis Theater on May 29th as part of a four-show album release tour, so be sure to get your tickets early for this one.
Tickets: Advance – $15 / Day Of Show – $18
Doors: 6:30pm
Suggested Tracks from Coward: "Gnaw" ; "Take"
Check out "Take" from Coward right here:
Photos and video courtesy of Haste The Day and Solid State Records.
Written by Samuel Lang of 303 Magazine.