It's time to dust off your cowboy boots, grab a date and brush up on your dance moves, for the 2015 Barn Party is this Saturday, May 16 at The Stables at the Polo Reserve. 303 Magazine is the official media sponsor of the event, so obviously we'd have a suggestion or two when it comes to what to wear.
Ladies: Instead of going plain Jane with a denim skirt and cowboy hat, play up your style and get creative with color. And fellas: Pieces from your hipster closet just might come in handy.
Here are four looks to inspire your Barn Party getup
WESTERN BOHO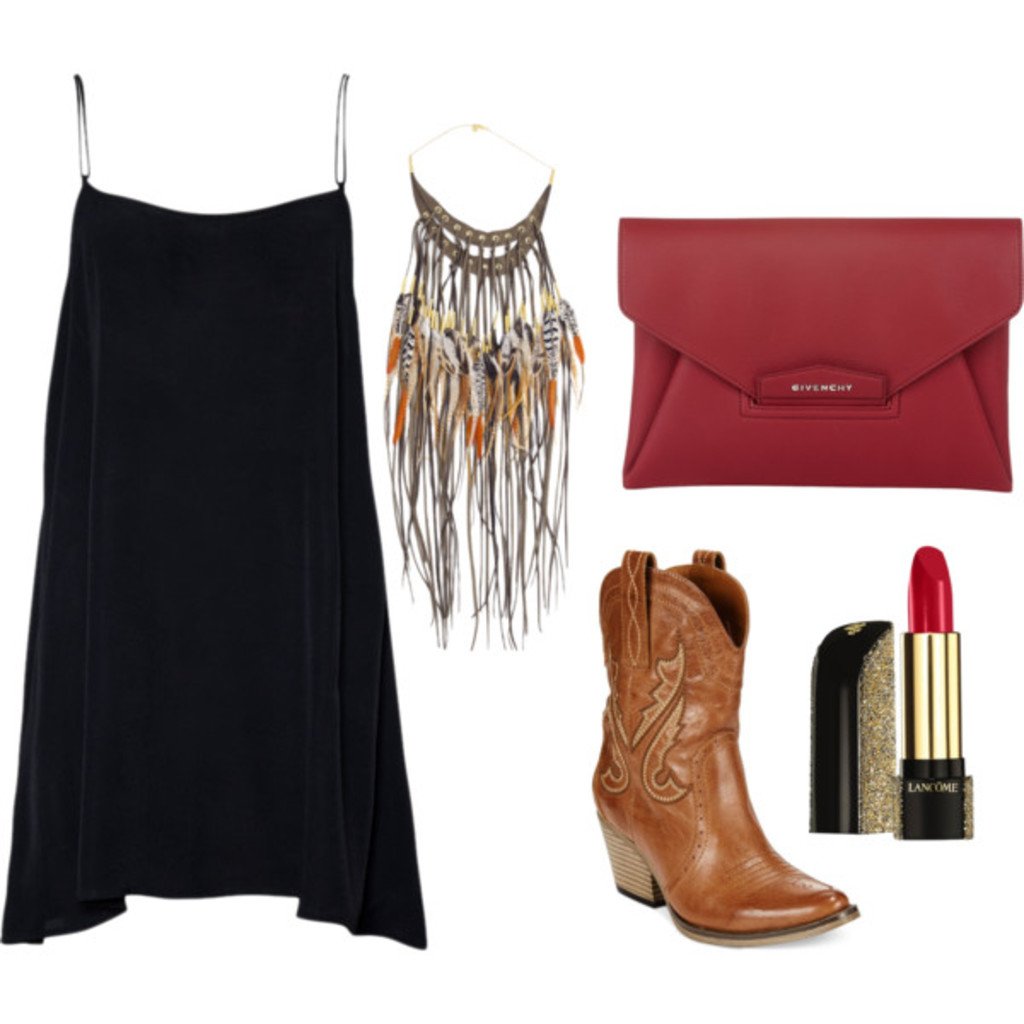 Vince Strappy Slip Dress / Mia Horseback Cowboy Boots / Ruby Feathers Necklace / Givenchy Antigona Envelope Clutch / LANCOME rouge lipstick
Who knew that boho and cowboy boots could go hand-in-hand? This look is for the woman who is confident in her style and knows what she wants. She isn't afraid to show off a fun look. To achieve it, start with a neutral dress like this black slip dress. Then add pieces like a beaded necklace or something with feathers. If you have cowboy boots, perfect. If you don't, find some booties that'll allow you to cut loose while looking like you're from the West. Finally, pop that color on your lips.
URBAN RIDER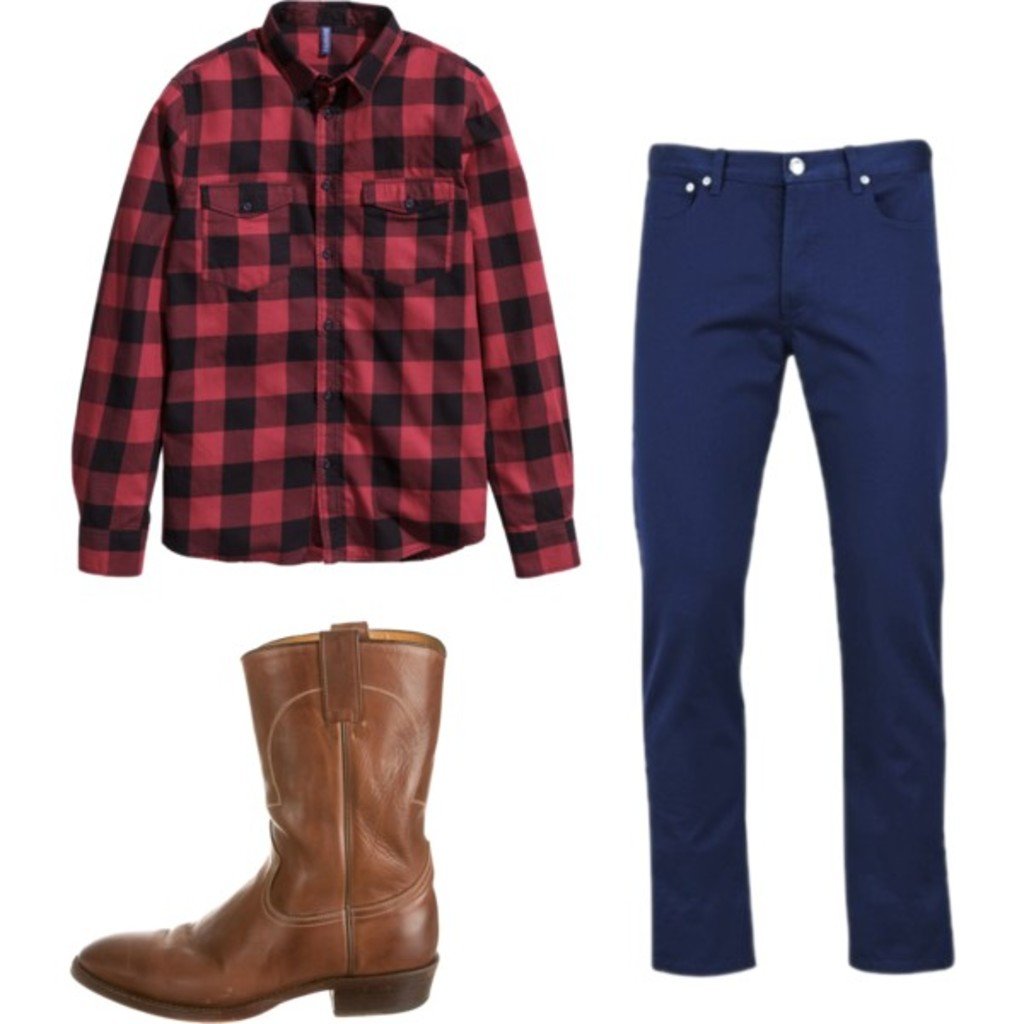 A.P.C. Men's Trousers / H&M Cotton Shirt / John Varvatos Boots
If you have your share of flannel, The Barn Party is an excuse to break it out post-winter. Roll up them sleeves and unbutton the top two – or three – buttons to look like an urban cowboy. Some dark jeans will flatter nicely, along with some classic cowboy boots.
GIRLY COWGIRL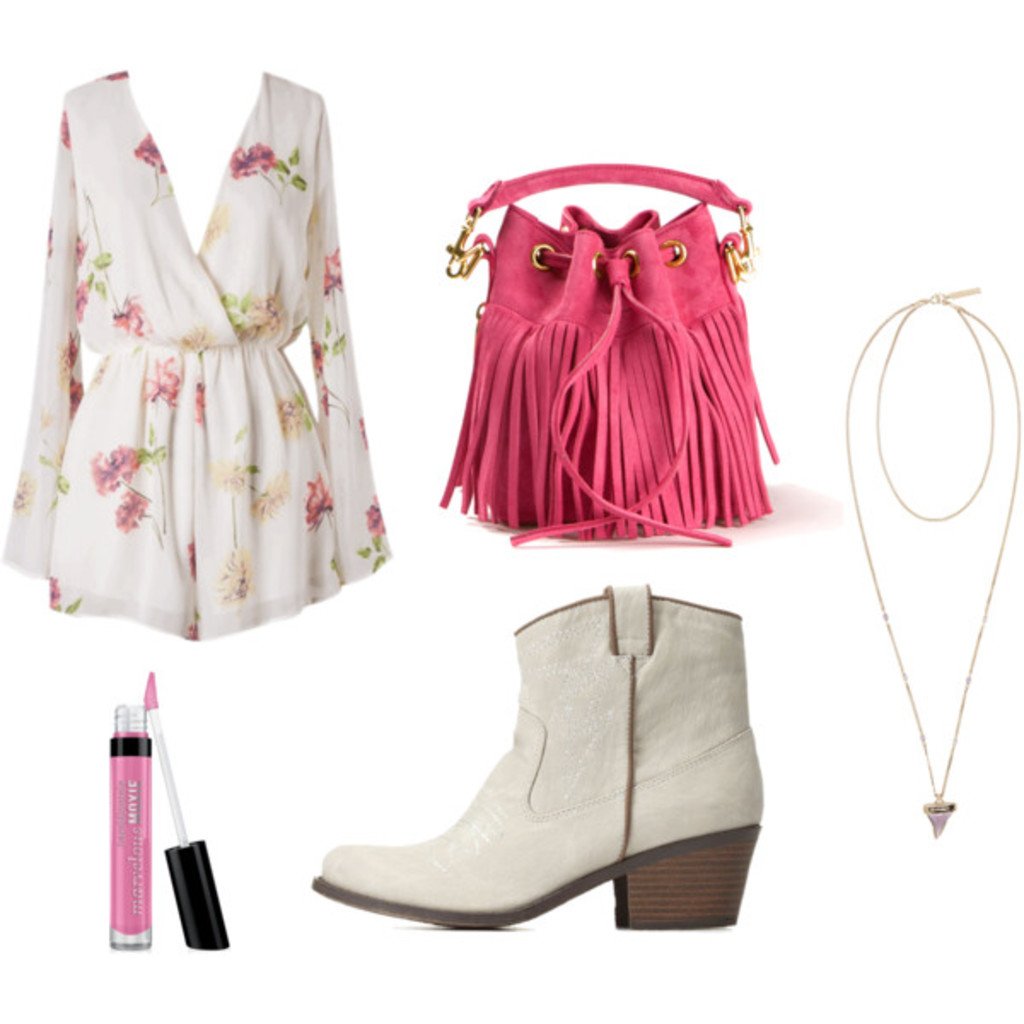 Floral Obsession Romper / Saint Laurent Fringed Bucket Bag / Embroidered Cowboy Boots by Qupid / Bare Minerals Moxie Lipgloss / Givenchy Shark Tooth Necklace
If you're the type of girl that loves her lace and frilly florals, this type of look is a perfect look for The Barn Party. A romper is a fun alternative to a short dress, and you can show off your dance moves without showing off too much on the dance floor. Choose a color, like pink, and accessorize with it. You don't have to go all out in color – you might stand out too much if you wear a bright pink maxi. A fringe bag is always welcome at a western party and don't forget some soft gloss to finish the look.
GOOD OL' COWBOY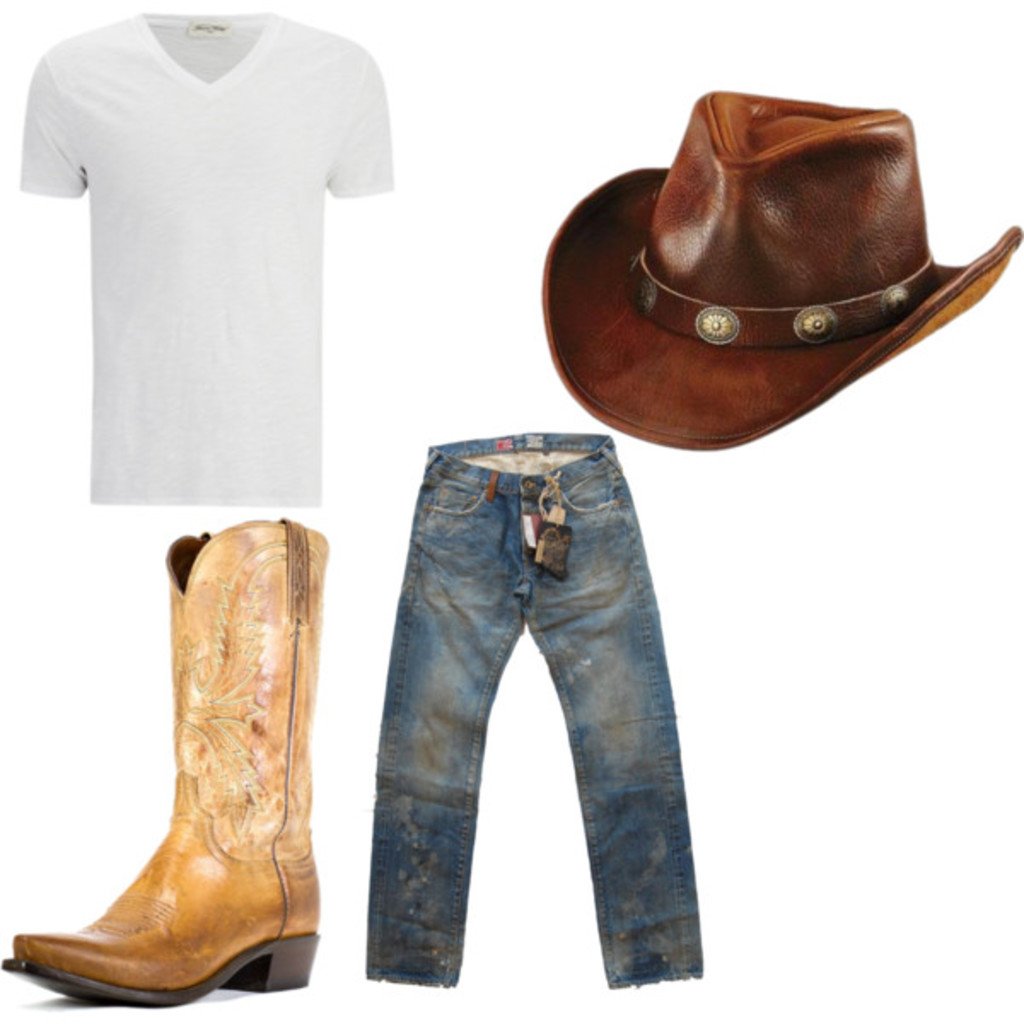 American Vintage Men's V-Neck / Prps Noir Pony Denim  / Henschel Walker Leather Cowboy Hat / Mad Dog Goat Cowboy 5 Toe Boots
If you've ever seen a country music video, you'll probably recognize this look. It's basically a white undershirt (v-neck preferred for a little chest action), a dirty-ish pair of jeans and some cowboy boots. Simple but classic, you'll look like a real cowboy even if you've never actually watched a country music video.
The Schomp BMW Denver Polo Classic is just about one month away! Purchase your tickets HERE before they sell out!