Annual Earth Day celebrations are kicking off in Denver this Wednesday and several places in the Denver area are offering special organic and refreshing cocktails. Also this week, read on to find out more about a Led Zeppelin inspired four-course meal and an informative whisky-pairing dinner at Coohills.
Earth Day
Tamayo
Where: 1400 Larimer St., Denver
Neighborhood: LoDo — Larimer Square
Cost: $24/person
The Low Down: Tamayo will celebrate this year's Earth Day by offering an organic tequila flight all day. The flight will include tasting samples of blanco, reposado and añejo. All tequilas in the flight are organic tequilas from Uno Dos Tres, Tequila Tierras and Dolce Vida.
Humboldt Farm, Fish & Wine
Where: 1700 Humboldt St., Denver
Neighborhood: Uptown
The Low Down: Humboldt is breaking out a special cocktail for this upcoming Earth Day. The "Humboldt garden mule" incorporates garden flavors with carrot, beet and lime juice mixed with pearl vodka and the fizz of ginger beer.
Blackbelly Market
Where: 1606 Conestoga #3, Boulder
Neighborhood: East Boulder
The Low Down: Award-winning mixologist, Michael Cerretani, will mix up a special Earth Day cocktail called "the Iowan smash." The drink consists of Templeton Rye, fresh-squeezed lemon and blackberries.
Argyll Whisky Beer
Where: 1035 E 17th Ave., Denver
Neighborhood: Uptown 
The Low Down: Although its known for its wide array of whisky selections, Argyll is bringing out the gin for an Earth Day inspired cocktail called "oh be joyful". The cocktail will feature locally-sourced ASB gin, flavors of yellow pepper, jalapeños, simple syrup and lime.
Zengo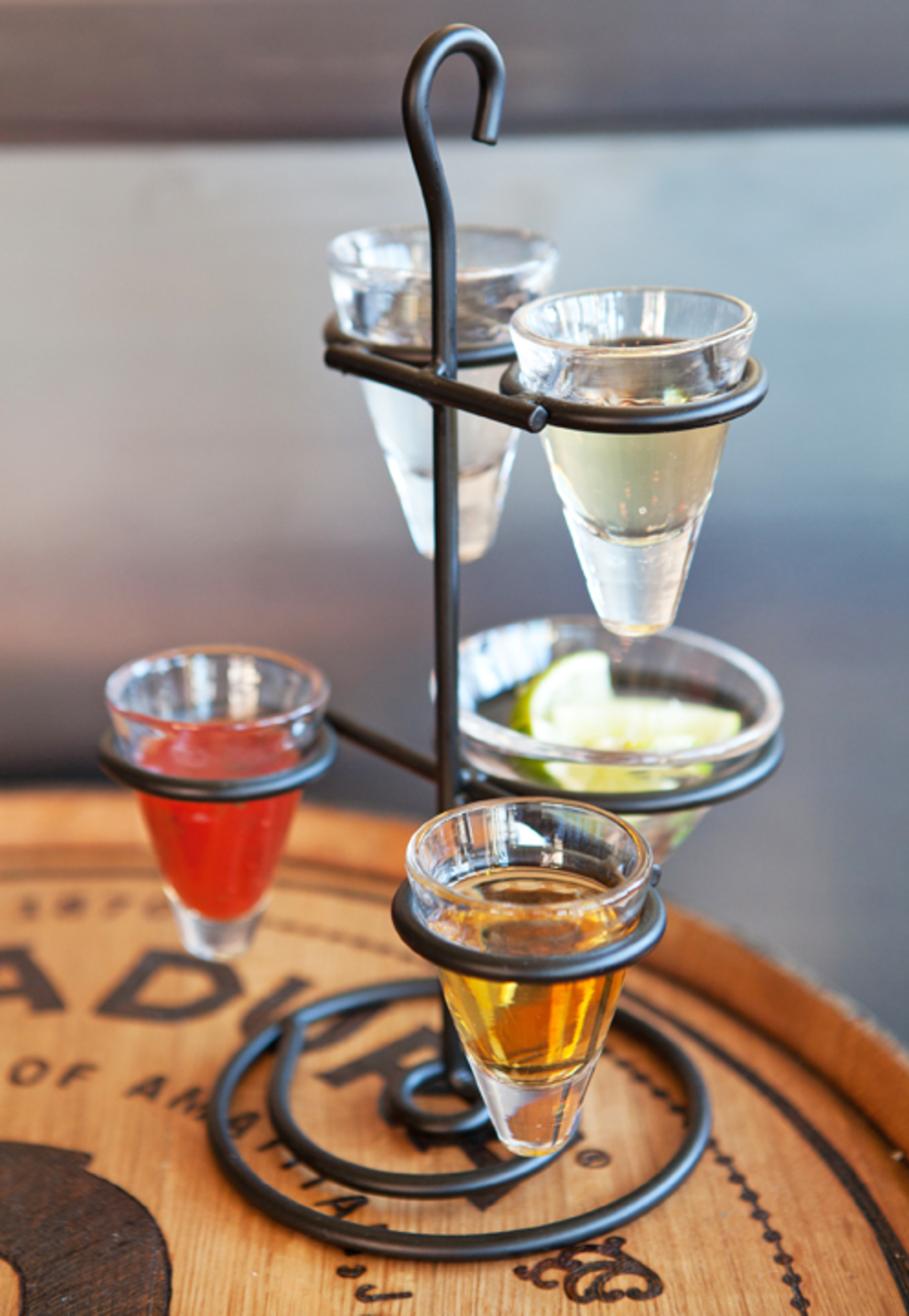 Where: 1610 Little Raven St., Denver
Neighborhood: Riverfront Park 
Cost: $12/month 
The Low Down: This Earth Day Zengo will offer an organic martini called "the cin nombre." The cocktail is mixed with Dulce Vida blanco, muddled cucumber, green tea simple syrup, garnished with a sugar, paprika and cinnamon rim.
The Cherry Cricket

Where: 2641 E 2nd Ave, Denver
Neighborhood: Cherry Creek North
The Low Down: Denver staple, The Cherry Cricket, is celebrating Earth day with a special minty sipper. The drink will feature organic American Harvest vodka, white cream de cocoa, hazelnut liquor, rumpleminze, green cream de menthe, half and half and a mint leaf.
Other Events
Flour + Fire at Pizzeria Locale
Where: 1730 Pearl St., Boulder
Neighborhood: Pearl Street 
When: April 28
Cost: $70/person
Tickets: Tickets can be purchased by contacting Erin Pommer at erin@frascafoodandwine.com or 303.442.0608
The Low Down: Boulder's Pizzeria Locale and Frasca Food & Wine is rolling out the second installment of its Flour + Fire series. On April 28, it will team up with Epic Brewing to create a four-course family-style meal paired with beer. The meal will highlight traditional southern Italian cooking using the oven-baking technique called "al-forno."
Physical Graffiti Dinner at beast + bottle
Where: 719 E 17th Ave., Denver
Neighborhood: Uptown
When: April 26
Cost: $56/person 
Reservations: Reservations can be made by calling 303-623-3223
The Low Down: Denver's beast + bottle will host a four-course dinner with optional wine pairing this Sunday to commemorate the 40th anniversary of Led Zeppelin's Physical Graffiti album. The dinner will pay homage to the band by naming and creating each course after songs from the album including: "Kashmir," "Down By the Seaside," "Trampled Under Foot" and "Custard Pie". It will feature lamb sausage, New England pollock, lasagnette, bruleed buttermilk tart and more. Guests will have the chance to opt for a wine pairing for an additional $21.
Whisky Dinner at Coohills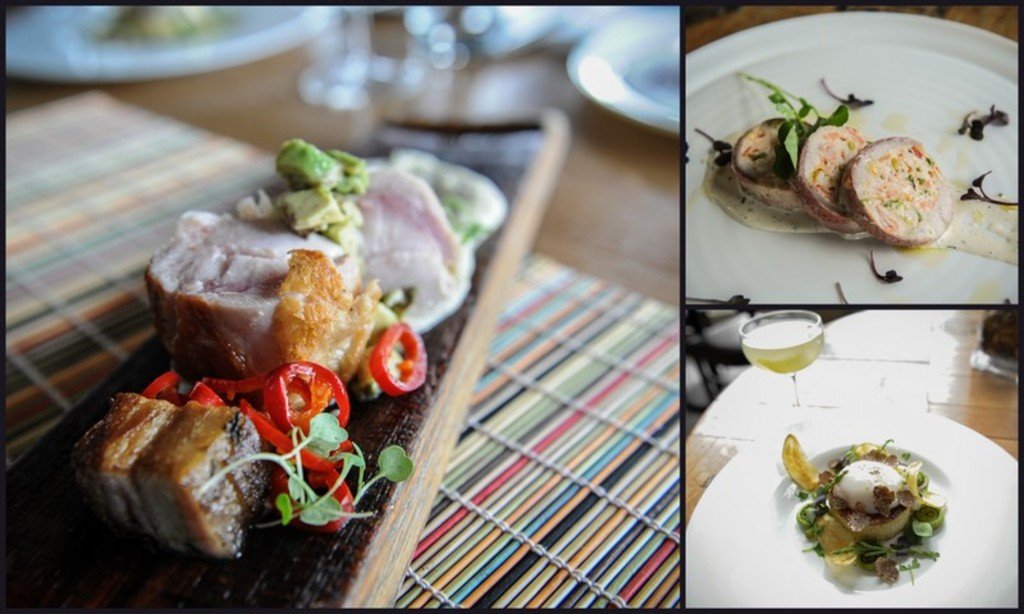 Where: 1400 Wewatta St., Denver
Neighborhood: Downtown
When: April 29, 6:30 p.m.
Cost: $80/person
Reservations: Reservations can be made by calling  303-623-5700 or emailing  events@coohills.com
The Low Down: Coohills will team up with UK's Creative Whisky Company on April 29 to offer a four-course whisky paired dinner. Creative Whisky Company founder David Stirk and Denver-based Robert Stickler "master of whisky" will host the dinner with four single malts from exclusive casks. The dinner will feature dishes made best to highlight the whisky with flavors likes honeycomb, truffle mousse, tangy and tart fruits and much more. A baked apple bread pudding with malted caramel will wrap up the dinner.