All right ladies and gents, it's time for another installment of The Get Down. Concert season is in full-swing and we couldn't be more excited. Check out our list below for some of the hottest shows happening this week throughout the metro area.
Tuesday, April 14
Who: Nathaniel Rateliff & The Night Sweats
Where: Bluebird Theater
Come out and watch the Denver-based band perform at the wonderfully intimate Bluebird Theater. Be sure to get there early and claim your spot for the folky stylings of the five-piece band. They are sure to have the crowd singing, dancing, and making merry all night.
Doors open at 7:30 p.m., and show starts at 8.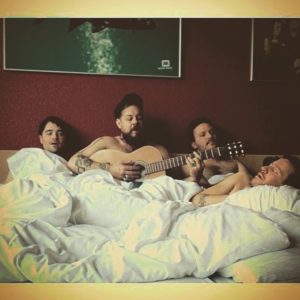 Who: Sektah, D-Jahsta, The Crmnls
Where: Electronic Tuesdays at Cervantes' Other Side
Each Tuesday Sub.mission presents an awesome night of local dubstep talent, as well as a few amazing headliners to get everyone pumped up. This week, the bill features Sektah, D-Jahsta, and The Crmnls headlining. The openers will be participating in a DJ battle to determine who gets to play Sonic Bloom, and the final contenders are Berrik, Glassy, Iant. and Ind33p. Women get in free before 9:00 p.m. and get a free drink ticket, men pay $5 before 9, and the rest of the night is $12 for all those over 21, and $15 for all who are under.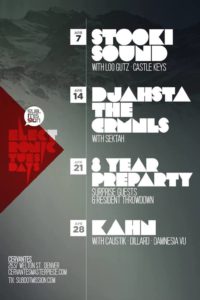 Wednesday, April 15
Who: The Disco Biscuits
Where: Ogden Theatre
The Disco Biscuits are set to rock the Ogden for a two-night stand starting on Wednesday and then return on Saturday after a Red Rocks show. Four shows in four nights; that's right. What better way to absolve the mid-week blues than by coming out to an awesome venue, enjoying some great music on the greatest street (Colfax) in America? The jam band is a clear favorite in Denver, so get your tickets before it's too late!
Show begins at 9 p.m. each night
Who: MØ feat. Inner Oceans and Povi Tamu
Where: Larimer Lounge
We live in a great city, offering wide-ranging and diverse live-music options for people of all tastes every single day of the week. For fans of artists on the rise, those who are quickly ascending to stardom, those who are destined for greatness, Wednesday night at Larimer Lounge is the place to be. MØ, the 26-year-old singer-songwriter is set to bring her electro indie pop sound to the Mile High City, with specials guests Inner Oceans and Povi Tamu.
Doors open at 8 p.m. and tickets are $3 with RSVP or $10 at the door.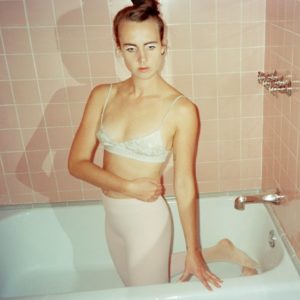 Who: Stone Temple Pilots
Where: Fillmore Auditorium
Did I mention options? If you're interested in a rock show, be at the Fillmore on Wednesday night. Formed in the '80s and still going strong, we are thrilled to welcome the band to Denver and can't wait to watch them scorch through an excellent discography, now including their most recent EP, High Rise.
Doors open at 7 p.m.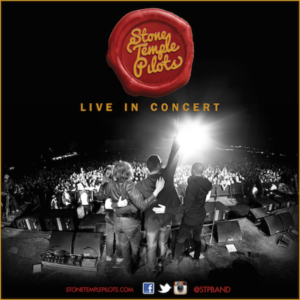 Thursday, April 16
Who: Ghostface Killah & Raekwon w/ Jack Flash & PDF, D-Stylz and Flowalition
Where: Cervantes' Masterpiece Ballroom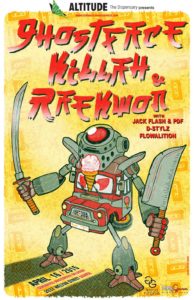 Shows at Cervantes never disappoint and this Thursday is no exception. Come out and see former Wu-Tang Clan members, Ghostface Killah and Raekwon rock the stage. Witness a couple of excellent storytellers who possess unparalleled stage command and relentless energy. With special guests Jack Flash & PDF, D-Stylz and Flowalition, it's sure to be a party. Be there or be square.
Doors open at 8 p.m., and tickets are $25 advance.
Who: Madeon w/ Trajikk & Jontron
Where: Beta Night Club
We all need a little electronic music in our lives occasionally. It is uplifting, it is freeing, it is eclectic, and most importantly, it is fun. If you are looking for a dance atmosphere this week, look no further than Beta Night Club where Madeon is set to provide pulse-racing, upbeat and feel good jams for all. Come on out to the trendy, suave club located on Blake Street and dance the night away.
Doors open at 9 p.m., and tickets are $25.
Friday, April 17
Who: The Disco Biscuits with Mickey Hart and Bill Kreutzmann of The Grateful Dead
Where: Red Rocks Amphitheatre
As mentioned before, The Disco Biscuits mean business. Following a two-night stint at the Ogden, the band ships out to Morrison to play Red Rocks. And this time, they will be accompanied by The Grateful Dead percussionists, Mickey Hart and Bill Kreutzmann. An astounding venue, beautiful spring weather, and legendary musician accompaniment sound like a recipe for a great night. Huge kudos to the Biscuits for paying homage to two men who helped create the blueprint and very foundation for jam-band music as we know it today.
Gates open at 6 p.m.
Who: Damien Rice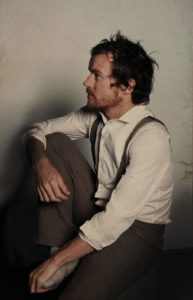 Where: Boulder Theater
The Irish singer-songwriter has an innate ability to trigger emotion in all of us. He plays multiple instruments (piano, guitar, clarinet and drums) and he writes beautiful, haunting lyrics. This performance is sure to be one for the books. Fresh off the release of his third studio album, My Favourite Faded Fantasy, viewers can expect an intimate and refreshing performance, conducted by a true Renaissance man.
The show is sold out, but check Stubhub or Flash Seats! Doors open at 7:30 p.m.
Who: Twin Shadow
Where: Bluebird Theater
This is a must see for fans of folk and dance music alike. George Lewis Jr., aka Twin Shadow, provides crooning vocals that transcend both genres and create a wonderfully unique sound. Lewis has been hard at work; he released his latest album, Eclipse, earlier this year and has an extensive tour scheduled for the upcoming months. The best part about this life is experiencing new things. So, come Friday if you're feeling adventurous and craving live music, give Twin Shadow a chance!
Doors open at 8 p.m., and tickets are $20 in advance.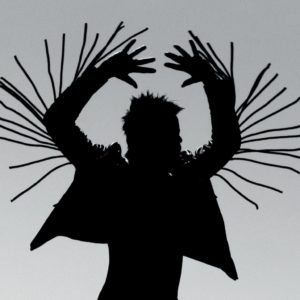 Saturday, April 18
Who: The Maine
Where: The Summit Music Hall
Pop-punk band The Maine is set to blow the roof off Summit Music Hall this Saturday. Loud and raucous, upbeat and energetic, passionate and fierce are just a few words that come to mind. Come out and see the band, fresh off the release of their latest album, American Candy, as they will be ready to rock.
Doors open at 7 p.m., and advance tickets are $20.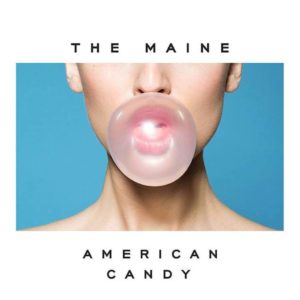 Who: SOJA/ Nas
Where: Red Rocks Amphitheatre
If your weekend agenda remains incomplete, here is a worthwhile suggestion. Red Rocks is set to host the eight-piece reggae band, SOJA, and the hip-hop legend, Nas. A great combination, no? With blue skies and temperatures expected to peak around 60 degrees Saturday, where else is there to be? The mellow, rhythmic stylings of SOJA, accompanied with the acerbic lyrical genius of Nas is certain to create a great atmosphere for of all those in attendance. We'll see you there!
Gates open at 7:30 p.m.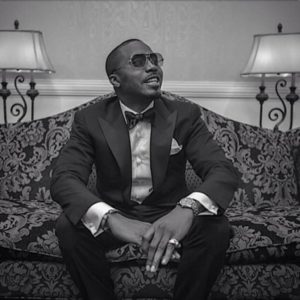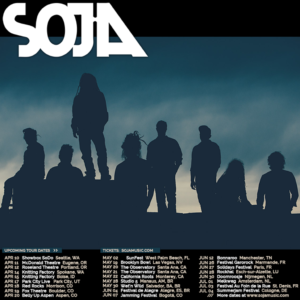 Written by Connor Young and Addison Herron-Wheeler of 303 Magazine.
All photos courtesy of artists or venues Facebook pages.