The time of Denver's big 4/20 celebration is finally here, and if you think the metalheads won't be celebrating, you thought wrong! Westword is putting on a special local show with stoner death metal legends and Colorado natives Cephalic Carnage headlining, and Sleep, one of the greatest stoner doom bands of all time, will be playing here the minute the clock strikes 4:20. Here is a list of all that is metal and taking place here this week.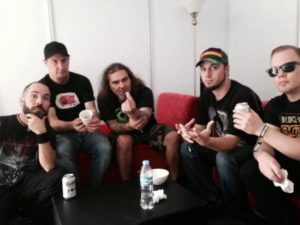 Cephalic Carnage @ The Marquis – Wednesday, April 15th
Denver's own Rocky Mountain Hydro Grinders Cephalic Carnage will be bringing their brutal, weed-infused brand of death metal to the Marquis
on Wednesday
night to ease Tax Day woes for Colorado metalheads. You could call this special hometown show a pre-4/20 celebration of sorts before the band heads off to South America and Maryland Death Fest, and they've promised to play songs from their earlier albums that they've not performed live in years. Rounding out this show is a smorgasbord of local metal acts, including Scalafrea, Ancient Colossal, Vomit God and Divine Torture, so if you're in need of as good stress reliever after the dreaded filing of your taxes, the Marquis is where you'll want to be.
Who: Cephalic Carnage, Scalafrea, Ancient Colossal, Vomit God, Divine Torture
Cost: $10 in advance, $12 the day of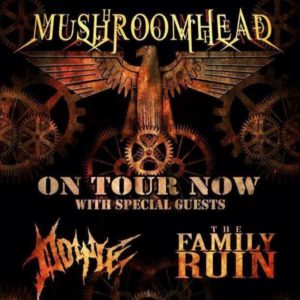 Mushroomhead @ Summit Music Hall – Friday, April 17th
America's second favorite masked metal band Mushroomhead are coming to Summit Music Hall
this Friday
alongside Doyle (of the Misfits) and The Family Ruin for what is sure to be a carnivalesque evening of alternative metal fun. No one really knows if Mushroomhead copied that other big metal band that wears masks or if that band copied Mushroomhead, but regardless, Mushroomhead are known for an equally insane live show that's worth catching. Doyle has also been making waves in the world of rock since the release of his 2013 album
Abominator
, and he'll inevitably bring a complimentary horror-punk element to the evening. If you like your metal with industrial leanings and a side of shock value, then don't miss this show!
Who: Mushroomhead, Doyle, The Family Ruin
Cost: $20 in advance, $22 the day of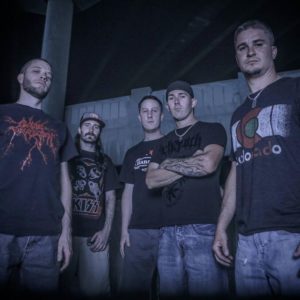 The Cattleist @ The Marquis – Saturday, April 18th
Denver death metal harbingers Cattleist are celebrating the release of their brand new EP
Mean Cuisine
this Saturday
night at the Marquis alongside alongside a few other totally crushing Denver metal acts, including the always-awesome Vimana. Cattleist's groove-laden, destructive and tongue-in-cheek brand of death metal is not well known yet, but
Mean Cuisine
ought to help in getting their name out there and hopefully on some bigger tours. Openers for the night also include Try Redemption, Eye of Minerva and Harvest the Murdered. Tickets are pretty cheap, so get down to the Marquis
this Saturday
night and show your local metal pride!
Who: Cattleist, Vimana, Try Redemption, Eye of Minerva, Harvest the Murdered
Cost: $8 in advance, $10 the day of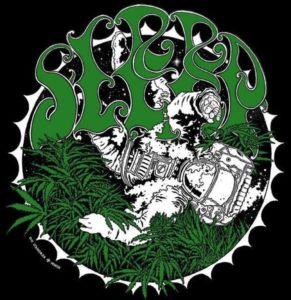 Sleep @ The Ogden – Sunday, April 19th
For those who don't already know, Denver is in for a huge treat this Sunday night. Right at midnight when 4:20 officially begins, Sleep, one of the mightiest and most epic doom bands of all time, will be putting on a special performance at the Ogden theater. Sleep have penned such solid stoner anthems as "Dragonaut" and "Some Grass," so you know this is going to be good. And to make things even better, local doom giants Primitive Man and In the Company of Serpents will be opening the bill.
Who: Sleep, Primitive Man, In the Company of Serpents
Doors: 9:00 PM, show start at 10:00 PM
Cost: $20.00 – $22.00 in advance, $25.00 the day of
By Aaron Lambert and Addison Herron-Wheeler
All photos courtesy of Facebook or event pages
Want to be featured in the Metal Meltdown? Send all inquires to aaron@dev-303magazine.pantheonsite.io or addison@dev-303magazine.pantheonsite.io