This Friday, four-piece electronic-rock outfit Zoogma heads to Cervantes to rock the house with the electronic-rock jams. Check them out on their spring tour accompanied by Signal Path, Lost Optical and The JJ Elevation.
Zoogma combines high-energy electronic music with instrumental jam and dance music elements. Blending these genres, Zoogma creates something fresh and unique. Their energetic performance is heightened by a dazzling light show, making for a show you'll truly remember.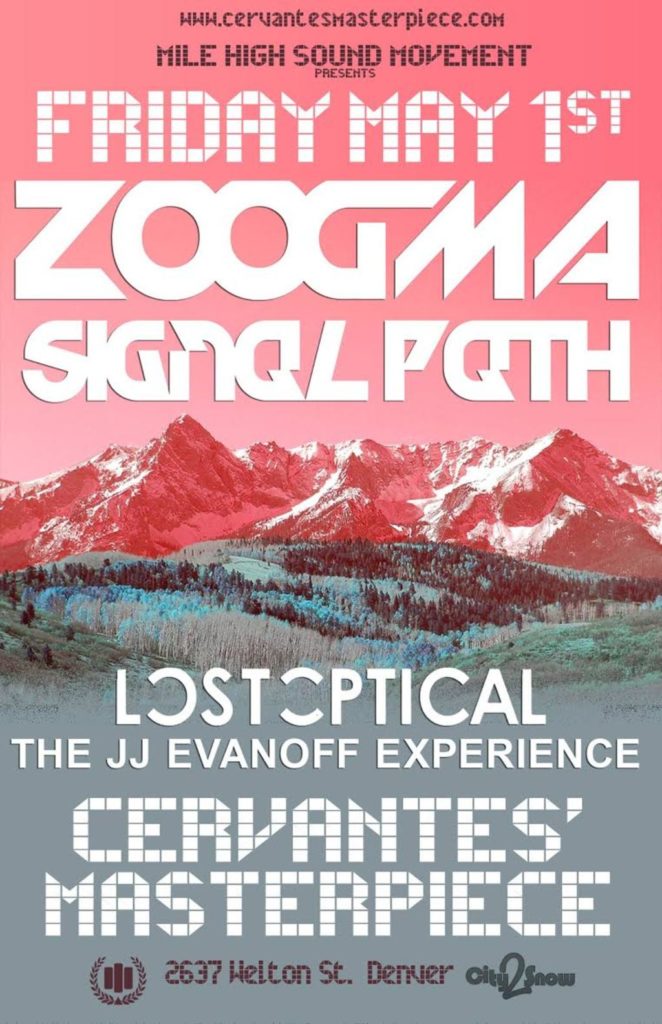 Doors are at 8, so get there early and get ready to dance. Grab your tickets ahead of time for $15 or wait and pay $20 at the door.
The band will also make three other Colorado stops on their spring tour. Check them out at one of the four upcoming shows!
4/29 – Fox Theatre – Boulder
4/30 – Belly Up – Aspen
5/1 – Cervantes – Denver
5/2 – Aggie – Ft Collins
*Stay tuned for a special 303 giveaway to win a pair of tickets to the Zoogma show at Cervantes and some other great prizes.