Victory Heights Kick Off Their Spring Tour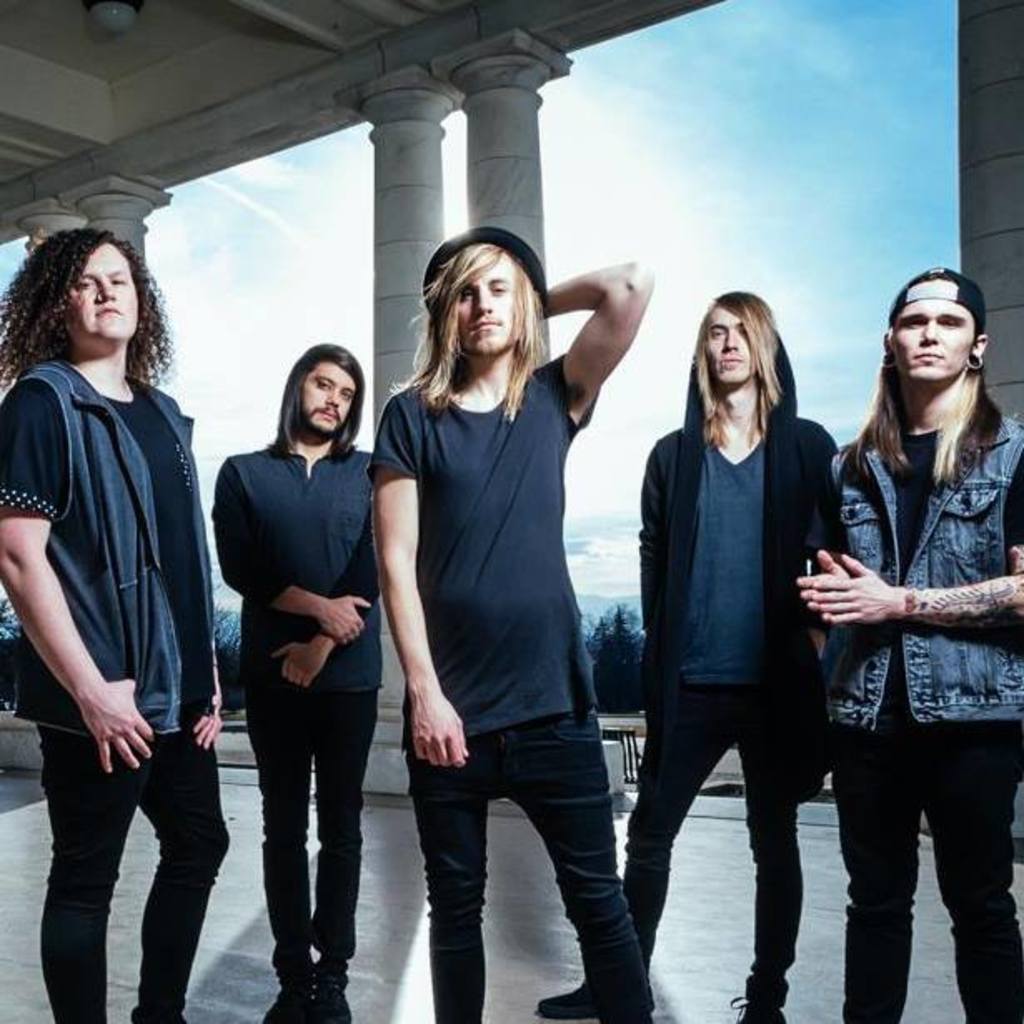 Colorado's own Victory Heights will be dishing out the aural punishment this Thursday at The Marquis Theater to kick off their upcoming co-headlining (two-part) tour with Brits Scream Blue Murder. The first leg of the tour will take place in North America, while the second leg will see Victory Heights crossing the pond to tour the United Kingdom for the first time in their career.
Victory Heights are fresh off their trek to and from Detroit, MI where they spent the past 4 weeks tracking their upcoming record with Matt Dalton at Metro 37 Recording Studios. The highly anticipated upcoming release is sure to showcase a side of Victory Heights that no one's seen before, as former drummer turned lead vocalist Karl Bagnall takes the reigns for his lead vocal debut. (Expect the new record to drop later this year.)
The band underwent a significant transformation in both sound and appearance this past year when they parted ways with former lead vocalist Brant Falliaux. Now, with their most solidified lineup to date consisting of Andy Woodson (drums), Mike Anderson (guitars), Sam Bagnall (guitars), Tyler Hutton (bass) and Karl Bagnall (vocals), prepare for a reinvigorated Victory Heights like you've never seen before to take center stage.
Karl Bagnall at the helm is sure to impress, as his wide vocal range (both clean singing and frenzied screams) and commanding stage presence take Victory Heights to a whole new level. Both his vocal ability, which has become more developed, polished and professional this past year, and his "never-say-die" passion, enthusiasm and charisma are extremely promising.
And if things couldn't get any busier for the five-piece, in between their two-part North America/United Kingdom tour, Victory Heights will also be traversing the Great White North that is Canada with Neurotic November for "The Canada And Back Tour." Victory Heights are one of the hardest working bands around — and this right here is proof. They're also one of the most approachable, down-to-earth group of guys you could meet.
Make sure to see Victory Heights off this Thursday at The Marquis Theater before their 'spring fling' around the better part of four countries.
Check out Victory Heights' full tour schedule below:
March 26th / Denver, CO / The Marquis Theater
March 28th / Sioux City, IA / American Legion
March 29th / Iowa City, IA / Gabe's
March 30th / Minneapolis, MN / The Nether Bar
March 31st / La Crosse, WI / The Warehouse
April 1st / Milwaukee, WI / The Metal Grill
April 2nd / Crest Hill, IL / Bada Brew
April 3rd / Barrington, IL / Penny Road Pub
April 4th / Indianapolis, IN / Hoosier Dome
April 6th / Oolitic, IN / Oolitic Gym
April 7th / Kent, OH/ The Outpost
April 8th / Pittsburg, PA / The Smiling Moose
April 9th / Brooklyn, NY / Coco 66
April 10th / Lemoyne, PA / The Champ
April 11th / Providence, RI / Simon's 677
April 12th / Essex, MD / The Circuit
April 13th / Middletown, NY / The Skyline
April 15th / Quebec City, QC / La Source
April 16th / Berthierville, QC / Grosse Bertha
April 17th / London, ON / APK Live
April 18th / Toronto, ON / Duffy's Tavern
April 20th / Utica, MI / Hatchy's
April 21st / Muskegon, MI / Port City Tavern
April 25th / Dayton, OH / Rockstar Pro Arena
April 26th / Bryant, AR / MF Metal
April 27th / Tulsa, OK / Vanguard Music Hall
April 29th / Houston, TX / Walter's
April 30th /  Corpus Christi, TX / Boneshakers
May 1st / San Antonio, TX / The Korova
May 2nd / Abilene, TX / Billiards Backroom
May 3rd / Clovis, NM / The Matador
May 22nd / Coventry, England / The Kasbah
May 23rd / Manchester, England / Retro Bar
May 24th / Camden, England / The Black Heart
May 25th / Birmingham, England / The Qolbeck
May 26th / Plymouth, England / Tiki Bar
May 27th / Worthing, England / Forty Two
May 28th / Sheffield, England / South Sea Live
May 29th / Leicester, England / The Shed
May 31st / Hull, England / O'Riley's
June 1st / Edinburgh, Scotland / Opium
June 2nd / Aberdeen, Scotland / Downstairs
June 3rd / Leeds, England / Nation Of Shopkeepers
June 5th / Cardiff, Wales / Fuel
Written by Samuel Lang of 303 Magazine.
Photos courtesy of Victory Heights.