Cervantes Masterpiece will welcome Pete Rock and Slum Villlage to the ballroom stage Tuesday for a legendary event of epic proportions.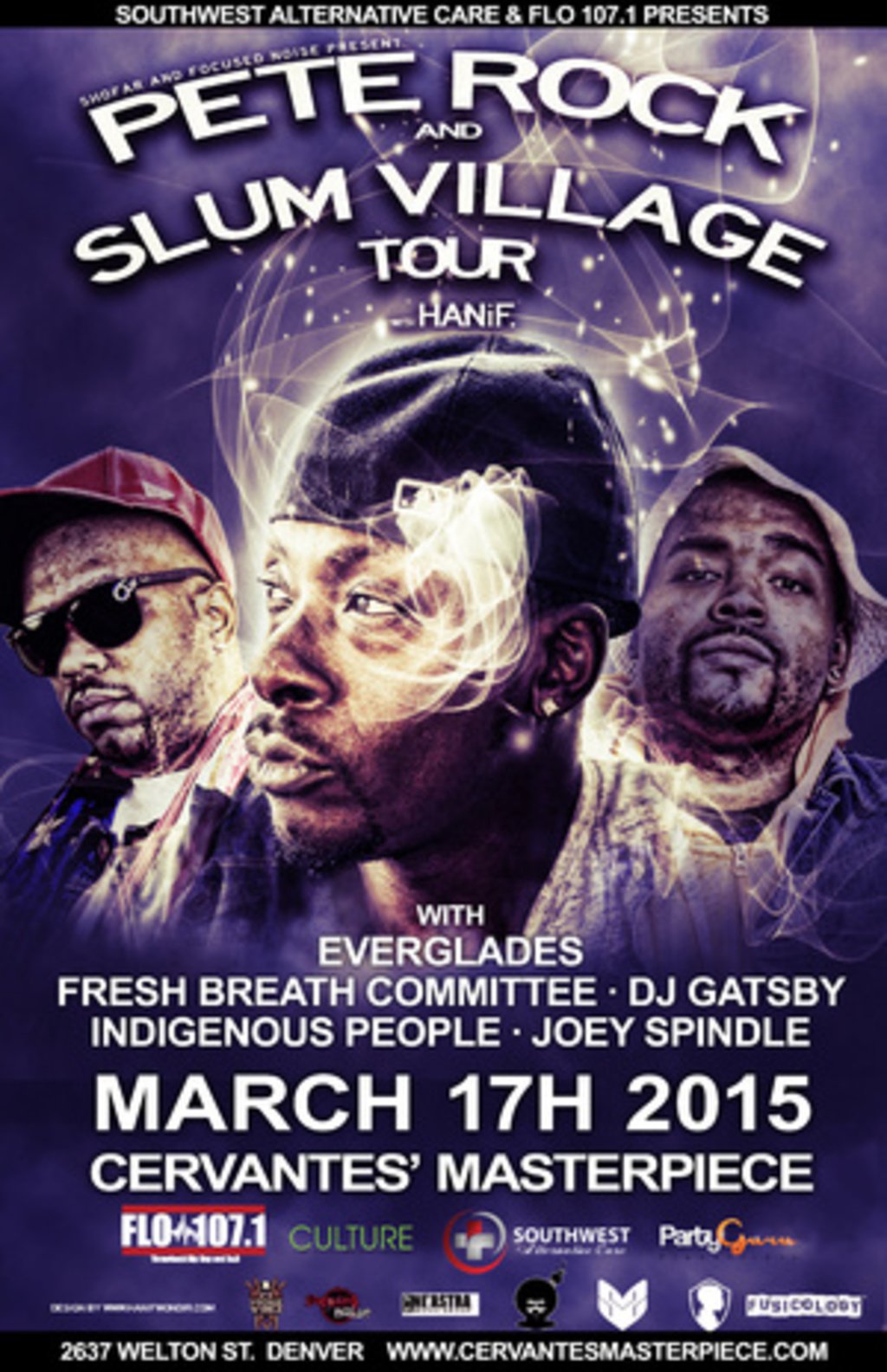 DJ, producer and rapper Pete Rock was an instrumental participant in 90's hip hop, and offered a key role in the incorporation of jazz rap. With his work with CL Smooth as well as a critically acclaimed solo career, Pete Rock is widely respected as one of the greatest producers of all time. He has been compared to the likes of the RZA and DJ Premiere, and is known for his funk, R&B, and jazz influences. Rock has recently announced several projects to come out in 2015.
Detroit's Slum Village is also on the lineup, which formed in 1996 with original member's rappers Baatin and T3, and producer J Dilla. Today, the group is still satisfying hip hop heads all over with some different faces, still with T3, and now with Young RJ and Illa J, (J Dilla's younger brother.) The group originally made waves in the underground hip hop scene, and they garnered main stream success with their 1998 tour opening for A Tribe Called Quest and 2000's Fantastic, Vol. 2.
The tour includes performances with Fresh Breath Committee, MHC, Everglades, DJ Gatsby and Indigenous Peoples. The doors and show open at 8:00 PM, with the show lasting until 2:00 AM. Tickets are $15.