Platinum Blonde
Kim may not have been strutting down the runway but she was catching everyone's eye when she debuted her platinum locks at Paris Fashion Week. Icy blonde beyond compare, Kim shocked the crowds when she entered, having only revealed a new do a few days earlier. However, this look far surpasses the previous hairstyle, as platinum is a major trend for spring. Keep in mind this style requires a lot of upkeep. Use a purple or blue-tinted shampoo and conditioner to keep brassy tones at bay in between salon visits.
Bronzed Eye
Bronze is the new gold. Where silver and gold may have ruled the runways of the past, now everything is coming up bronze. The richness of the color helps to warm up the face. While maintaining it's neutral qualities, bronze shadows can be paired with natural or vibrant lips.
Flushed Cheeks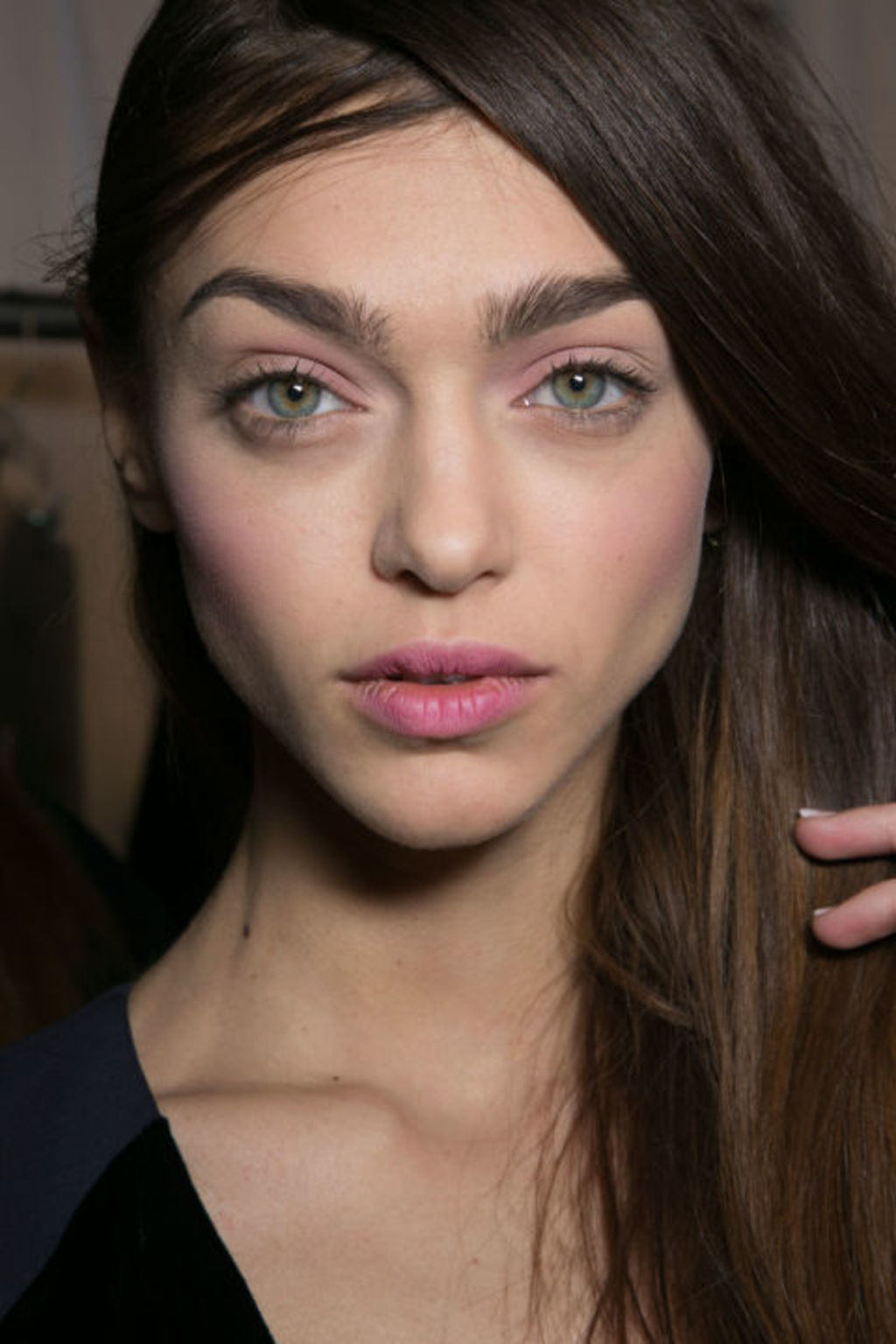 Fully flushed cheeks have been a growing trend and blossomed at Paris Fashion Week. Mimicking the natural look of winter, makeup artists were challenged to give the models a fresh face with plenty of color and dimension. A flushed cheek helps bring color to your skin tone and can add contour elements.
The Single Braid
Infamous hairstylist Julien d'Ys creates a masterpiece at Lanvin. Inspired by a photograph of Brigitte Bardot in the 1970's, Julien selected an elegant single braid. A middle part accentuates the face, while the hair is swept back into an effortless chic do. It's simple, and that is the beauty.
Graphic Liner
Graphic liner has stepped up it's game, growing bolder and louder with every season. Dark, thick and seductive liners are taking center stage and creating a dramatic effect. From smoked out, to precise lines, cat-eyes and over-sized wings are the sexy and sultry look for Fall 2015.