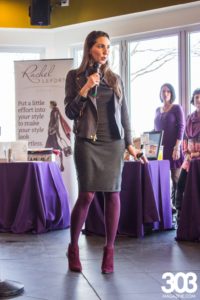 303FEM's First International Women's Day was a celebration like no other in Denver.
This past Sunday, the Riviera at The Breakers Resort welcomed women of all ages and demographics, carrying large bags of clothing as a donation for Dress For Success. After women unloaded their donations, they were handed a glass of champagne and posed for the camera. They then made their way from table to table to network, learn and meet and greet with some of our partners.
Our partners for the 303FEM International Women's Day Celebration included The Look Salon, which was giving consultations on hair, and Club Pilates, which was teaching women all about healthy lifestyles. Women were not only able to receive free consultations but they able to shop from local designer Carol Mier,and from The Denver Street Boutique.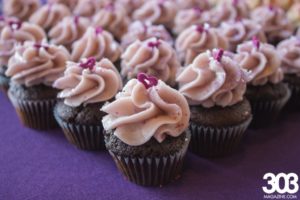 There were even mini manicures from Fresh Nail, Wax & Dry Bar and mini cupcakes from Milk + Cake. If our partners weren't enough, we had local fashion stylist Rachel Lefort speak about spring trends, and Susan Manuello spoke all about the power of yes and her company, Nerium. Overall, the event was great for the women of Denver.  Whether they left with freshly painted nails, a new dress or a new perspective, the women who attended 303FEM's International Women's Celebration left with more than they had before.
Want More? Join Nerium and Susan Manuello this Sunday, March 22 at 5 p.m. at Riviera at The Breakers Resort for the Nerium Real Results Party!
Thank you to all of our Attendees & Partners
All Photography by Kim Baker