Welcome the 303 Magazine's inaugural Take Back the Airwaves column! This weekly column will highlight the many alternative shows hitting our great city each week and hopefully, help you lovely readers decide on which shows to catch! This week includes a little bit of electronic, a little bit of hip-hop, and a little bit of…ska? That's right folks, ska's not dead yet! Check out at least one of these shows if you find yourself in need of something to do this week!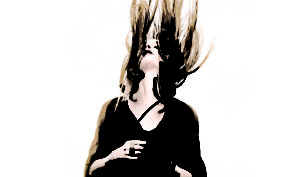 Zola Jesus @ The Bluebird – Tues. Jan. 13th
Electronic pop singer-songwriter Nika Roza Danilova, better known by her stage name Zola Jesus, will be performing at the Bluebird Theater this Tuesday in support of her new album "Taiga", which was released just a few months ago in October. Her dark, lo-fi synth-pop sound is bound to appeal to fans of electronic and indie music alike, and experimental rock artist Deradoorian is opening, making this quite an eclectic show.
Who: Zola Jesus, Deradoorian
Doors: 7:00 p.m.
Cost: $16 in advance, $20 the day of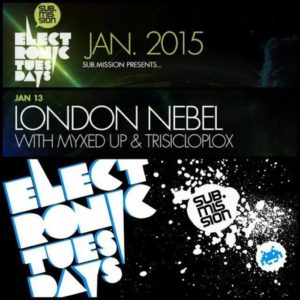 Sub.mission presents Electronic Tuesdays @ Cervantes – Tues. Jan. 13th
As part of their ongoing weekly concert series highlighting electronic artists, Cervantes Masterpiece Ballroom is hosting another edition of Electronic Tuesdays featuring The Greys, London Nebel, Myxed Up and Trisicloplox. The Greys hail from Bristol in the UK and specialize in bass music and dubstep, and they're sure to meet the needs of heavy bass addicts. Electronic music fans don't want to miss this one, especially if you're on the hunt for new artists to jam out to. Plus, if you're an over-21 female who gets a ticket before 9 p.m., you get in for free, so there's really no reason for you not to go!
Who: The Greys, London Nebel, Myxed Up, Trisicloplox
Doors: 8:00 p.m.
Cost: Over 21 Males: $5 – $12, Over 21 Females: free – $12, Under 21: $15 all night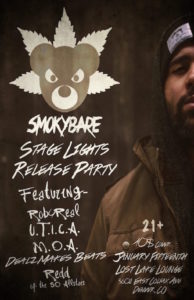 Smoky Bare CD Release Party @ Lost Lake Lounge – Thurs. Jan. 15th (21+)
Local hip-hot artist Smoky Bare is celebrating the release of his brand new EP, "Stage Lights", this Thursday at the Lost Lake Lounge. Check this show out if you like forward-thinking rap and have an affinity for the ganja.
Who: Smoky Bare, Rob4Real, U.T.I.C.A., M.O.A., Dealz Makes Beats
Doors: 8:00 p.m.
Cost: $10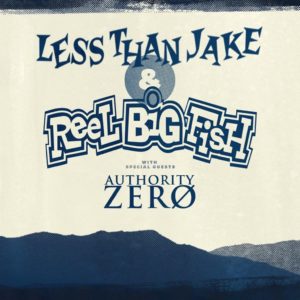 Reel Big Fish/ Less Than Jake @ The Ogden – Thurs. Jan. 15th
Ska-punk maestros Reel Big Fish and Less Than Jake have teamed up for a co-headlining tour that kicks off at The Ogden Theatre this Thursday. If you're one of those poor souls who thought ska died in the '90s, think again! This beloved style of music is still alive and very well, and this show is very close to selling out. You don't wanna miss this one; ska shows are always a good time, especially when they're headlined by Reel Big Fish!
Who: Reel Big Fish, Less Than Jake, Authority Zero
Doors: 6:30 p.m.
Cost: $23.75  in advance, $25 the day of
By Aaron Lambert