They say beauty is pain and looking fly during the winter months can leave one feeling frigid. However, staying warm doesn't always have to require a hood and sweatpants (Sunday's excluded).
The art of layering allows you to construct an outfit that can easily be transformed from cozy to classy in a matter of minutes. Here's how to make the most of your outfit while still staying warm all winter long.
How to Layer Your Winter Outfit Fashionably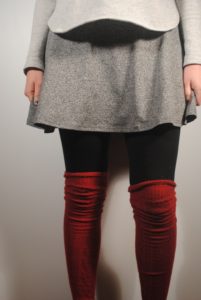 Step 1: Bottoms Up
You can't go wrong with fleece tights if you love to rock dresses but if you prefer pants, opt for a skinnier fit so you don't look too frumpy in layers. Leggings also work in place of jeans with the right top.
Step 2: Socks/Legwarmers 
The most underrated article of clothing can make the perfect ensemble paired with boots, booties or heels and still keep your feet and legs warm. Long socks elongate your legs while shorter ones balance well with many different types of winter shoes.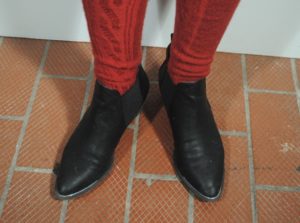 Step 3: Boots
Anyone who lives where there is snow knows the importance of a good pair of boots. A little heel can go a long way with both dresses and pants but a riding boot is a necessity in any closet. If you walk to work or to the train, make sure you choose an option that is both comfortable and more likely to save you from a slippery ice incident.
Step 4: Long Shirt (or Dress)
When picking a base dress or shirt, try to find a length that works best with your body type. A few inches above the knee is the most flattering and a little flare goes a long way. A dress also works as a skirt with a sweater but adds a little extra warmth.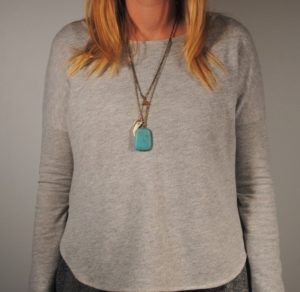 Step 5: Sweater
There are ways to wear your most comfortable pullover to the office. A nicer, more feminine skirt can balance out a relaxed fit sweater without having to worry about being underdressed. If you want to try a fancier option, a classic wool or cashmere top are the way to go.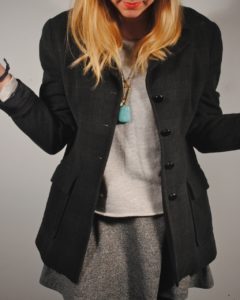 Step 6: Jacket/Blazer
Easy to take on and off throughout the day, a blazer dresses up any outfit and makes for a sophisticated, fashionable look. A relaxed style works perfectly but a structured fit compliments everything in your closet. However, if you have a tendency to get cold during the day, a heavier material can still easily be layered under your coat.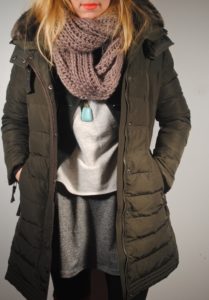 Step 7: Winter Coat
Having a down coat is a necessity but a fun color or fur detail can enhance any parka or outfit. A longer style allows you to layer with more pieces while still keeping you warm.
Step 8: Scarf/Beanie
A bulky infinity scarf and a beanie decorates these winter months like a staple piece of jewelry. You don't have to be on the slopes to wear a beanie all day.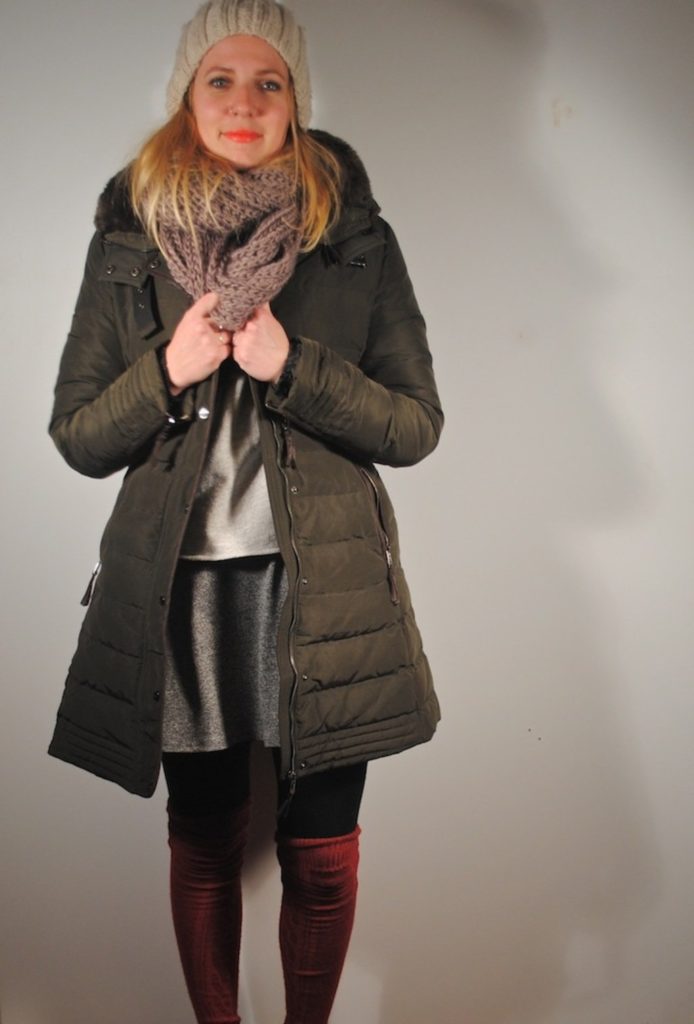 Building an outfit that is ready to brave the cold but still looks great for any occasion is all in the layers. Find the pieces that work well together but also stand out on their own. The best way to enjoy each season is in your favorite pieces and layering can make any cold day much warmer.