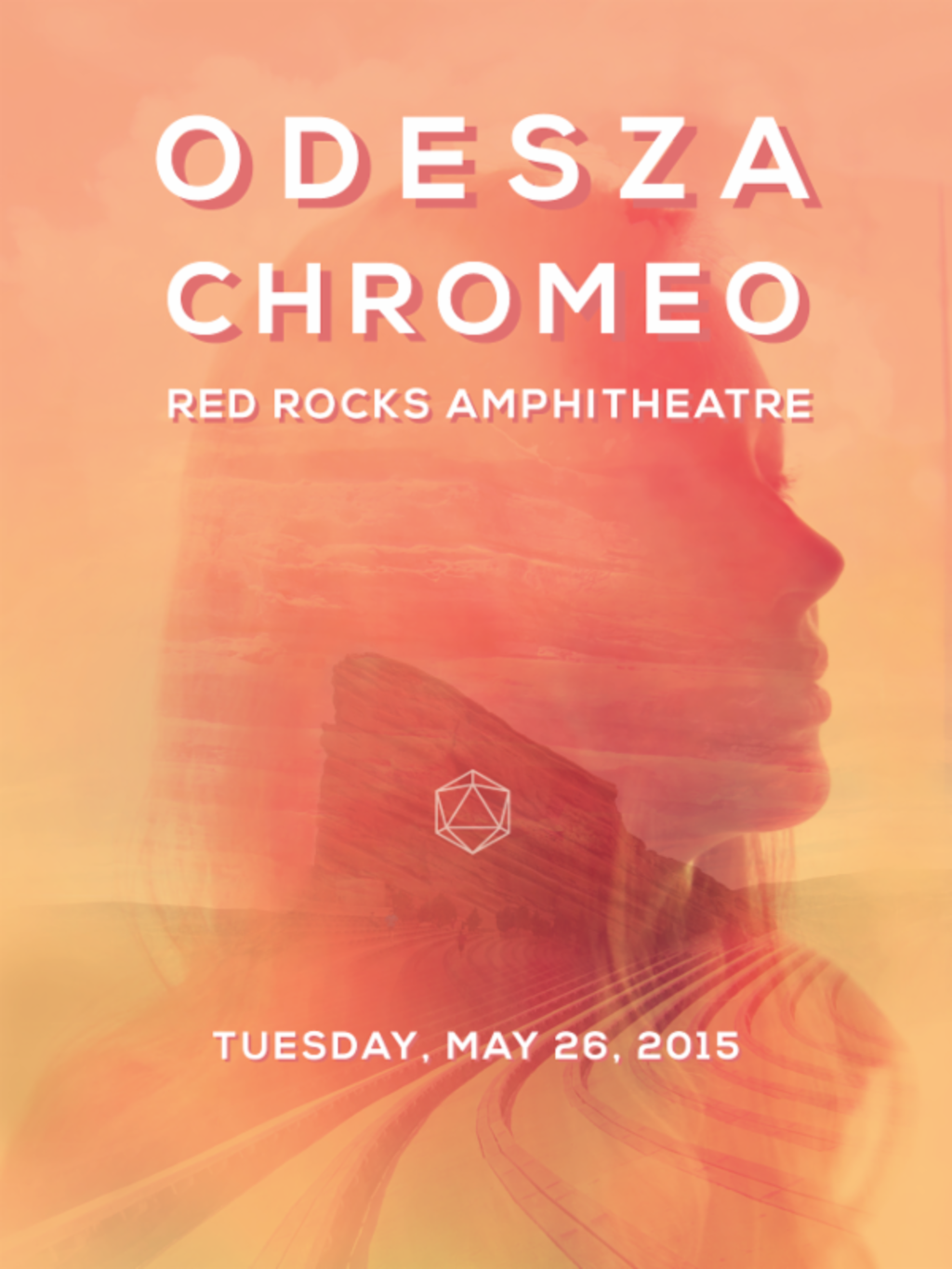 ODESZA have become one of the hottest electronic duos under the sun, and are continually outdoing their-selves — this time with the announcement of their first-ever performance (and co-headlining at that) at Colorado's most coveted venue, Red Rocks Amphitheatre. May 26th, 2015, ODESZA will take the stone scarlet stage with CHROMEO as the only announced co-headline support, thus far.
(Look for special guest openers to be announced in the coming months.)
ODESZA's sophomore record, In Return, was released September 9th of this year, and will be the fuel to their fire for next year's multi-continent tour. In Return features rising singles, "Sun Models" and "Say My Name (Feat. Zyra)," which have bolted the duo farther than they could've ever imagined. Now, they're being hyped by none other than Hype Machine as one of the top "Most Blogged Artists" of 2014. "Say My Name" has also taken the sole top spot on a similar respective list from Hype Machine for the "Most Blogged & Favorited Tracks."
ODESZA will be performing two nights in Boulder, CO on February 21 and 22, leading up to their monster performance at Red Rocks, but those nights are currently sold out. The Red Rocks performance is currently also listed as the grand finale concert of the entire tour.
Check out ODESZA's music video for "Say My Name (Feat. Zyra)" right here:
TICKETS: ODESZA fan club members have the ability to purchase pre-release tickets right now at ODESZA.TIXR.COM.
And if you don't happen to be apart of their fan club, AXS.COM will have general public tickets available for purchase this Friday, December the 19th, at 10am MST.
Written by Samuel Lang of 303 Magazine.
Music video and photos courtesy of ODESZA and Pitch Perfect PR.