In this week's installment of The Get Down, 303 Magazine is here to help you nail down your New Years plans. I'm sure like me, many people are grappling with having just too many options for a rockin' New Years. From jams to electronic, bass-thumping room-shakers, we've got the lockdown on the Mile High happenings this New Years Eve and beyond. Check it out!
Monday – December 29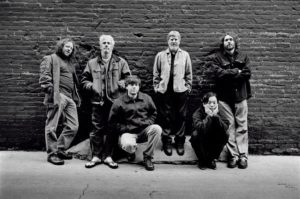 String Cheese Incident @ 1stBank Center (29, 30 & 31)
String Cheese is back for their annual New Years run and things are gonna get cheeeeesy. Ultimate Incident VIP packages are sold out, but you can still get 3-day passes and single tickets for each night online. Check out this video from Incident on the Rocks to get you pumped for NYE festivities with SCI!
Tues – December 30

Decadence NYE (30 & 31) @ Colorado Convention Center
The electronic NYE event of the year is back again, this time with an even more stacked lineup. Decadence will feature the boomtastic stylings of Kaskade, Grizmatik, Disclosure, Big Gigantic, Paper Diamond, Flux Pavilion and more. This is the place to be for big-room bass drops and sweaty dance-offs.  Early bird tickets are sold out, but grad your regular or VIP tickets today before they sell out. http://decadencenye.com/tickets/
Lucero @ Gothic Theatre (29 & 30)
Memphis band is bringing a country-rock theme to NYE with their killer live show. Lucero fans are as diverse as the band's catalog of music over their fourteen years of making tunes together. You won't be disappointed if you make it to any of the Lucero shows at the Gothic this week. Tickets for the 3-day run available here: http://www.axs.com/events/254378/lucero-tickets
Wednesday – December 31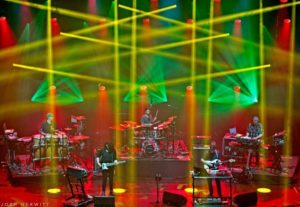 STS9 @ Fillmore Auditorium (4-night run)
Loyal STS9 (Sound Tribe Sector 9) fans surely already celebrated the announcement of the band's 3-night run at the Fillmore Auditorium. But the shows are sure to bring even more celebration as STS9's NYE run is sure to bring smiles and dancing feet to the sprawling halls of the Fillmore. The headliners will be bringing their eccentric brand of electronic-jam beginning on the 31st and capping everything off on January 2nd and 3rd. Grab tickets on the STS9 website http://sts9.com/2010/11/fillmore-tickets-available-at-sts9store/
Boombox @ Ogden
Funky jamsters, BoomBox are making your NYE decisions even more difficult with their own show on the 31st. The electronic duo just celebrated their 10th Anniversary with two consecutive shows on December 26th and 27th.  BoomBox has a lot to celebrate this year. Besides a decade together, the duo has played some of the biggest festivals and venues during their summer circuit and they also released their first album in 4 years, Filling Up the Color, this year. The first two Ogden shows were massively popular and showcased the musical scope BoomBox has. Don't miss out on this show! http://www.axs.com/events/253771/boombox-tickets
https://www.youtube.com/watch?v=FSQfwgOveJE
The Knocks @ Club Vinyl
Mega-club Vinyl is hosting a slew of DJs on NYE, but none more exciting than EDM duo, The Knocks, slated to perform a DJ set on the club's massively renowned sound system. The NYC duo has remixed the likes of some huge artists, including Katy Perry, Cherub and more. For some bass-thumping house hits, check out The Knocks and company at Club Vinyl. Grab tickets here. https://www.ticketfly.com/purchase/event/717707
Yonder Mountain String Band @ Boulder Theater
These pioneers of bluegrass-rock are heading to the Boulder Theater for a 4-night haul, beginning on NYE. The Colorado-based foursome's music can't be classified as simply bluegrass or string music, rather the band fuses genres from everywhere to create something all their own. To bring back summer's carefree barefoot dancing in the dead of winter, grab your tickets to Yonder Mountain String Band today. http://bouldertheater.frontgatesolutions.com/choose.php?a=1&lid=98297&eid=109803
Rose Quartz, Sunboy and Oko Tygra @ Larimer Lounge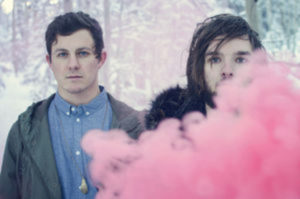 Spend New Year's Eve with Rose Quartz, Sunboy and Oko Tygra at Larimer Lounge for some excellent sounds and a full dance floor. Rose Quartz is what happens when serendipity hits the perfect beat. Fashioned as "chillwave" at the height of a crescendo, the band will release it's EP release party and a night to remember.
*Written by Alex Faubel