It's Thanksgiving week, but that doesn't mean that metal is taking a Holiday. There are plenty of good shows to check out this week. See below for a list of all the brutal goings on for the last week in February.
 
Dawn of the Shred @ Lost Lake Lounge  – Wednesday,  Nov. 26th
This Wednesday at Lost Lake Lounge, check out the first ever Dawn of the Shred! The event will be like karaoke, except a guitar play-along to metal and punk songs instead of a singalong. Horror movies will also be shown in the background, and the band Warhawk will close at the night. Don't miss out on the first iteration of a sure to be classic bar night.
Who: Warhawk, you and your mad guitar skills
Doors: 8:00 PM
Show Starts: 9:00 PM
Cost: Free!
Ages: 21+
Il Cattivo @ Larimer Lounge  Friday,  Nov. 28th
This heavy and explosive, semi-local Denver band features an all-star line up with members of Black Lamb and Planes Mistaken for Stars. They are going to destroy the Larimer Lounge this Friday with a killer performance and some great openers.
Who: Ill Cattivo, Muscle Beach, Wicked Skeleton
Doors: 8:00 PM
Show: 9:00 PM
Cost: $8 in advance, $10 the day of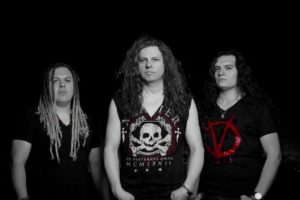 Dimension CD [email protected] The Marquis – Friday, Nov. 28th
Local prog-metalers Dimension are celebrating the release of their third album, "Revolution," which will actually be a double feature. They are going to be headlining the Marquis with some great opening acts.
Who: Dimension, Delusionist, Gravity Lies, Cruxvae
Doors: 7:00 PM
Show: 8:00 PM
Cost: $8 in advance, $10 the day of
Want to be featured in the Metal Meltdown? Contact [email protected]