Denver Fashion Weekend Fall 2014 presented by Schomp MINI kicks off just one week from this Thursday. View the hottest fall/winter fashion and a get a sneak peek at spring during this three-day runway event.
For a big fashion event like this, the trend we see every fall and spring is black. Black is the easiest to pull off, no matter what the season. But instead of being black head-to-toe and not incorporating any color, we're showing you how to wear that go-to black, along with fashionable accessories, texture and a pop of color.
Look 1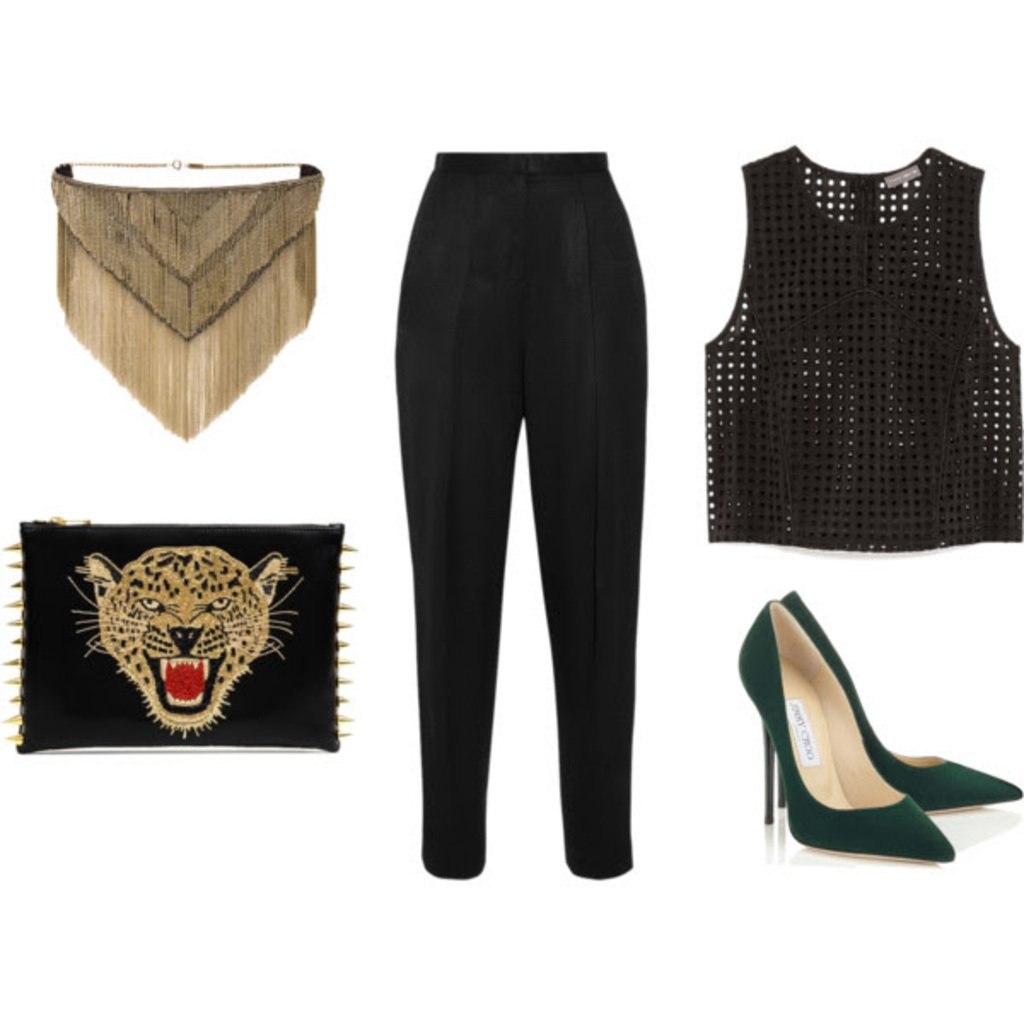 The Row Giacomo high-rise ottoman tapered pants / Anouk shoes / Vince Camuto Cropped Square Eyelet Blouse / Isabel Marant Linares Fringe Mesh Necklace / C Mpl T Unkn Wn Leopard Gold Clutch
Just because DFW is a fashion show, that doesn't mean you can't wear pants. Try a high-waisted tapered pant like this pair from The Row. They flatter your waist and the structure dresses you up without you having to actually wear a dress.
Look 2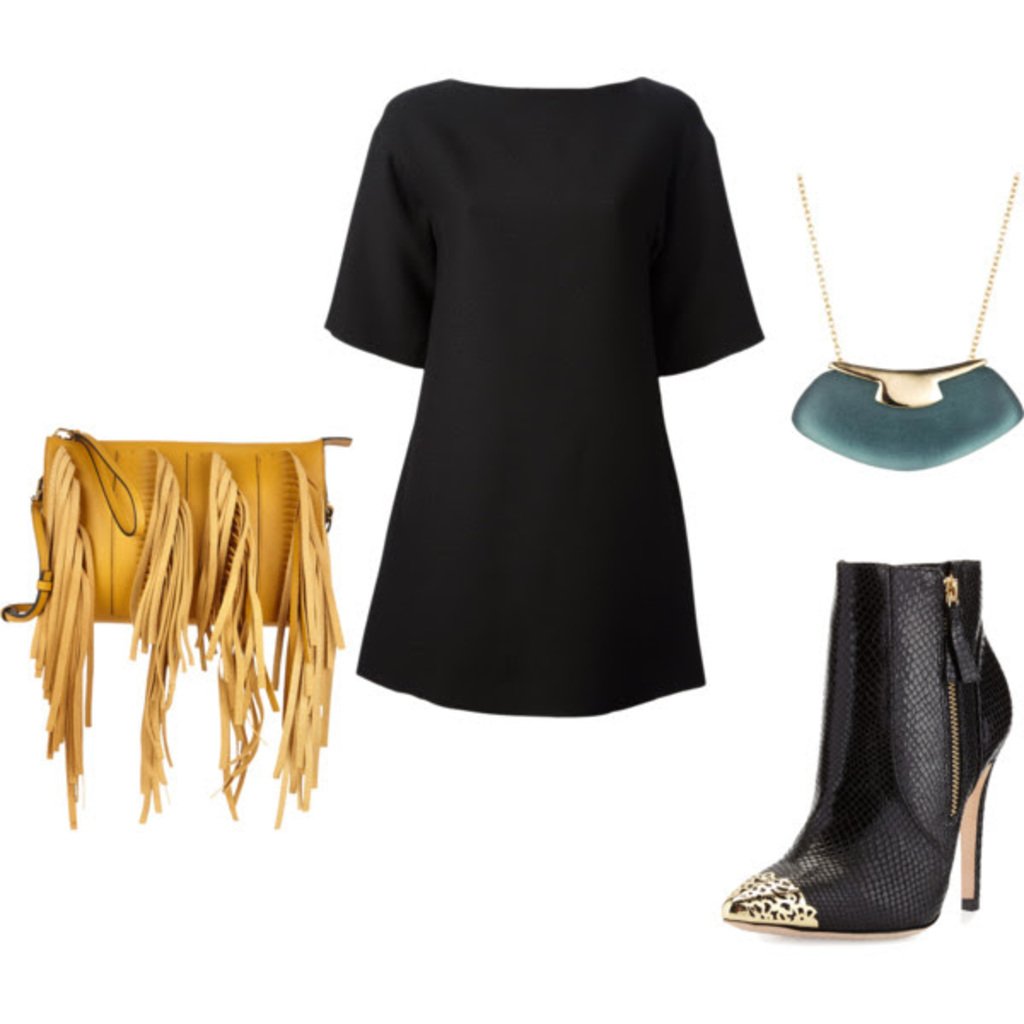 Alice + Olivia Donnie Snake-Embossed Cap-Toe Bootie / VALENTINO slash neck dress / Alexis Bittar Gold Long Shield Necklace / Marni Fringed Biker Clutch
Maybe you're the sophisticated type that likes classic lines. There's no problem with that but we suggest adding some fun accessories. DFW is about celebrating fashion and this fringe bag will only add fun to your look. The pop of color of the necklace will also break the stuffiness in the neckline, and those heels will turn heads.
Look 3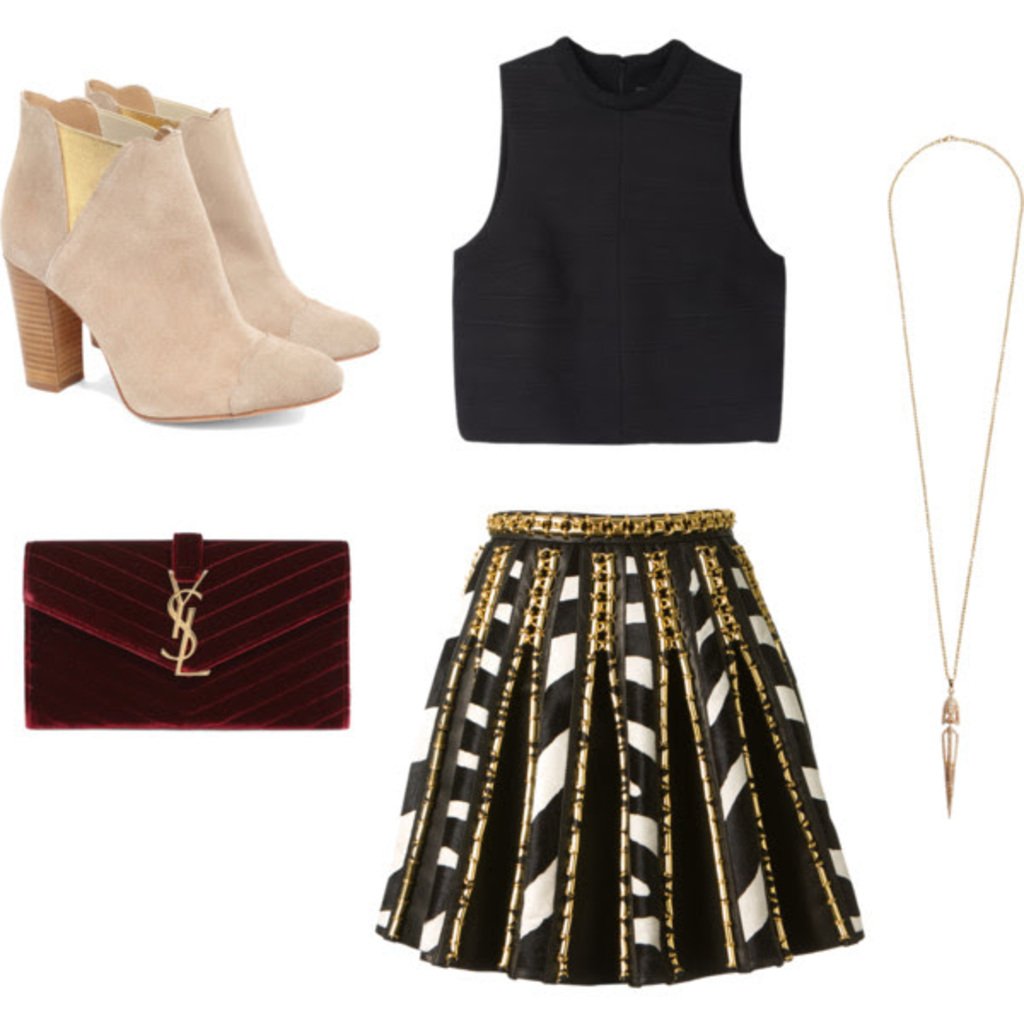 Balmain Black Leather Pleate / Proenza Schouler Crinkled Crop Top / Cleo B Puff Boot / Saint Laurent Monogramme Velvet Clutch / Long Open Poison Dart Necklace
The high-waisted skirt and crop top trend is still in full swing. Instead of going black-on-black, try a pattern on the bottom. You don't have to be too matchy-matchy either, so accessorize by introducing a new color, such as burgundy. Throw on some booties – either black or a taupe and gold pair like this – and you'll be runway-ready.